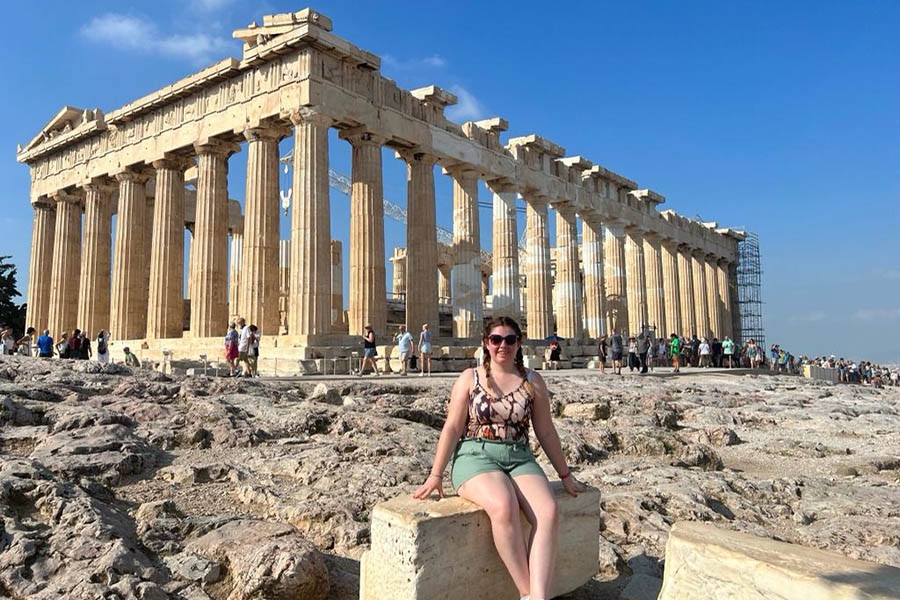 I have been to Greece many times but only to the islands and my first visit to the mainland did not disappoint. Athens is a beautiful, vibrant city with so much to see and do. I decided to fly in a couple of days before my cruise to see as much of Europe's oldest capital city as possible.  
There are plenty of excellent hotels and accommodation options in Athens and the city is really well connected via metro links. I opted for an apartment that had a rooftop terrace with a fantastic view of the Acropolis which is even better at night when it illuminates the city below.
Read More
It's safe to say that pretty much all of us at Panache have had an amazing summer getting back on board some of our preferred partners' brilliant ships - some of them brand new - and got that taste of post-pandemic cruising we have all been craving for so long. Last month, our lovely assistant Anita escaped our wet British autumn and enjoyed the last of the summer sun in Greece on board Azamara Journey. Here's what Anita had to say about her fantastic cruise with Azamara...
Read More