5 Reasons to River Cruise with AmaWaterways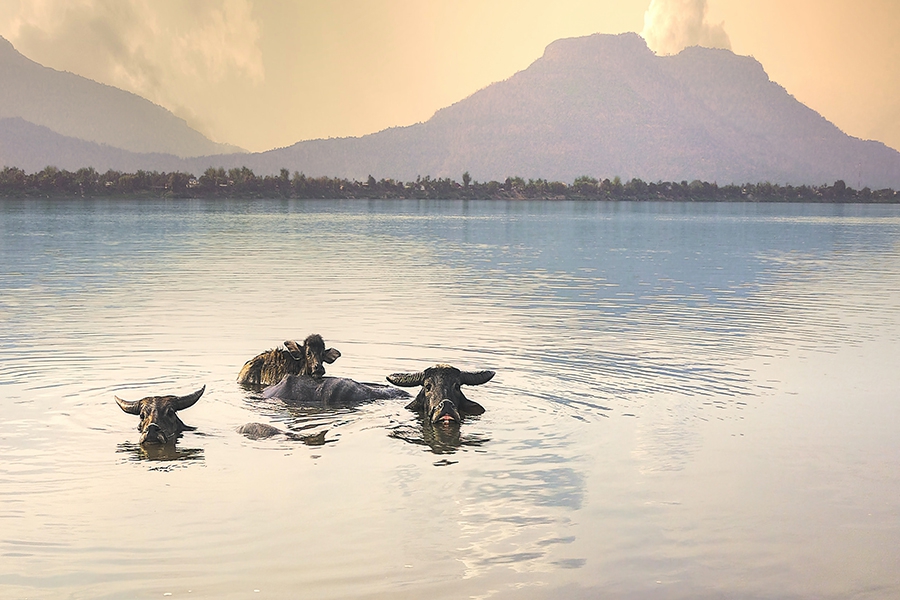 5 Reasons to River Cruise with AmaWaterways
AmaWaterways are widely-regarded as one of the best River Cruise lines in the business. Founded in 2002, they've won dozens of awards from multiple industry experts including Luxury Cruise Line of the Year, Best River Cruise Line Experience, Best River Cruise Line, and many, many more.
Part of AmaWaterways enduring success is down to their constant strive to stay ahead of the curve. They were the first to take bicycles on board as part of their push to make their cruises more active. They've embraced cutting edge inclusions, with the latest being Happy Hour drinks. They've also developed different itineraries for different types of cruises like golf cruises, wine cruises, and family cruises.
AmaWaterways persistently break the mould they helped set. This is a cruise line with passion, positivity, and personal interaction as the bedrock for its river cruising experience.
This article talks you through the reasons to book your next cruise with AmaWaterways.
Don't forget to call your dedicated cruise connoisseur on 0161 516 7141 to find out more.​
---
To get active
In all their years of service, AmaWaterways have cottoned onto something very important: A lot of cruisers want to stay active, even while on holiday.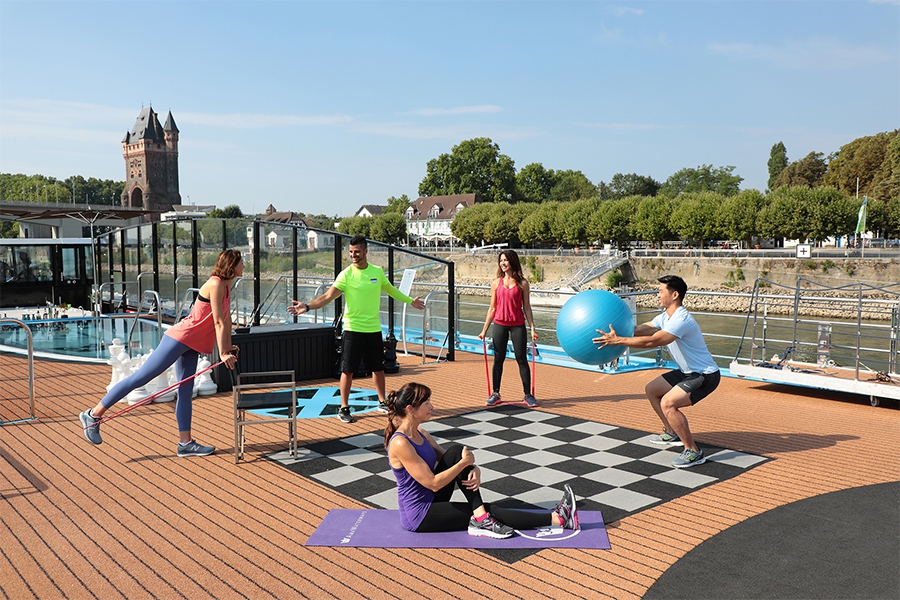 AmaWaterways' working partnership with Backroads pays dividends to that. You can enjoy exercise classes such as yoga, pilates, cardio, dance classes, spinning, and even champagne yoga from on board wellness hosts. As the first River Cruise line to take bikes on board, guided bicycle tours are offered in most ports of call. Don't worry if you don't think you've got the legs, there are different difficult levels to suit different travellers.
All AmaWaterways vessels feature a walking track on the top deck and guided walking tours are held in every port of call. You're also given the opportunity to hike in some AmaWaterways destinations. Depending on the location, you can choose either a challenging or difficult hike. If you're looking to work on your swing, AmaWaterways are one of the only cruise lines to offer golf cruises where you can play five holes on Europe's courses.
To get comfy
River Cruise vessels are, by nature, limited for space. They need to be long and narrow to get up and down the world's waterways, that much is obvious. 
AmaWaterways have designed their ships with unique designs to maximise space. AmaMagna is a pioneer vessel, traversing the mighty Danube at double the length of a regular River Cruise ship. She features wide hallways, four restaurants, two fireside libraries, a dedicated cinema, and double-spacious accommodation. Only carrying up to 196 passengers and 70 crew, this is an intimate, but spacious cruising vessel.
AmaMagna has broken the mould for River Cruising, but the width of rivers dictate the possibility to double the size of all cruise ships. AmaWaterways currently have plans to add another to the current fleet of 26. AmaSiena is due to launch in 2024, built specifically to cruise the River Nile with minimal environmental footprint.
To drink some (or lots of) wine
Europe's vineyards are well within reach with AmaWaterways. In fact, this is the perfect cruise line for wine-lovers, with a full complement of wine-themed cruises on most European itineraries. Developed in partnership with participating wineries, the cruises draw a generally younger crowd (think 40s, 50s and 60s, instead of the usual 70s) who all love wine. Special tastings, seminars and wine pairing dinners are part of these theme cruises.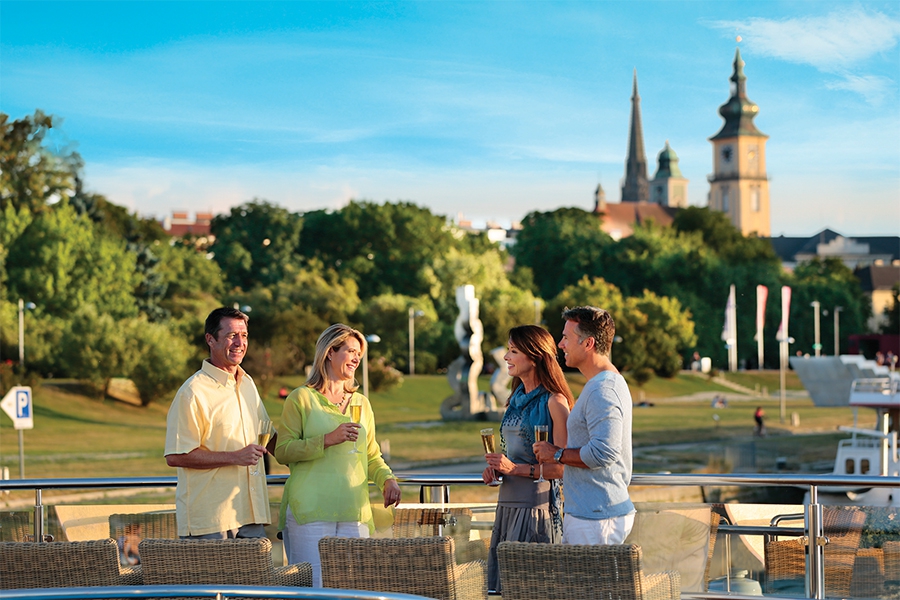 "Each of our Celebration of Wine River Cruises is hosted by an enthusiastic wine professional who leads you through tastings and interactive discussions, accompanies you on select shore excursions to vineyards and cellars, and helps curate a special food and wine pairing dinner on board. Guided by their passion and expertise, you'll delight in discovering one of the world's most perfect trifectas: travel, wine and elegant cuisine."
​AmaWaterways on wine-themed cruises
Let's face it, visiting one of Europe's sunkissed vineyards for tour and tasting sounds like a bloody good way to spend the day. Whether you're strolling through France's 14th-century Château de Montaigne or visiting Austria's historic and majestic Burg Clam, you'll taste history every step of the way among storied vines.
To take the family (if you want)
No surprise, river cruising is experiencing somewhat of a renaissance in the cruise industry.
With that, and with AmaWaterways tilted towards a younger demographic of cruisers, there is a growing demand for family cruises. Through a partnership with Adventures by Disney, AmaWaterways has a schedule of family focused cruises on several rivers, including the Danube, Rhine, Seine and Rhone. Their newer ships, with outdoor pools, are all built to be child-friendly. It's the Adventures by Disney partnership that makes these particular itineraries truly family-friendly.
Combining the service and luxury of AmaWaterways with the family travel expertise of Adventures by Disney, the river cruises explore Europe from the inside out. Planned activities range from visiting Salzburg filming locations from "The Sound of Music," riverfront bike tours, and goulash cooking classes in Hungary, to exploring Devin Castle in Bratislava and taking traditional Austrian folk dancing lessons in Melk.
A growing demographic for this cruise line is multi-generational families. Typically, they have responded proactively. Newer ships feature interconnecting rooms to make it easier to be together. Very unusual in the River Cruising industry.
To go wherever you want
With a supersize fleet of 26 ships, AmaWaterways can afford to sail along all of the best-known, and some of the less-known, rivers in the world. Why not take an exotic River Cruise in South-East Asia along the Mekong River with Ama, like Panache Cruises' Natalie did back in 2017...
"The highlight of my entire trip was Angkor Wat in Cambodia, it was mesmerising to see the sunrise over the beautiful temples. We enjoyed an evening dinner and a special Apsara Dancing Show..."
Read more from Natalie's trip, here
Cruise along the ancient Nile and get a taste for Egypt's ancient past. African safari cruises and Colombian jungle cruises. That's before we get into Europe, rich with waterways featuring necessary infrastructure for culture-rich, fully-immersive river cruises. 
The Danube is a big one for AmaWaterways. Rightly so, the Danube is a big river. Majestic capitals in Austria, Hungary, and Slovakia or intimate romance in Czechia, Hungary, and Germany. The Rhine, the Moselle, and the Seine are all within reach. Christmas market cruises, golf cruises, wine cruises, and even cruises along seven rivers at once; there's almost certainly an itinerary for you with AmaWaterways.
---
Has something caught your eye?
Call your dedicated cruise connoisseur on 0161 516 7141 to find out more.