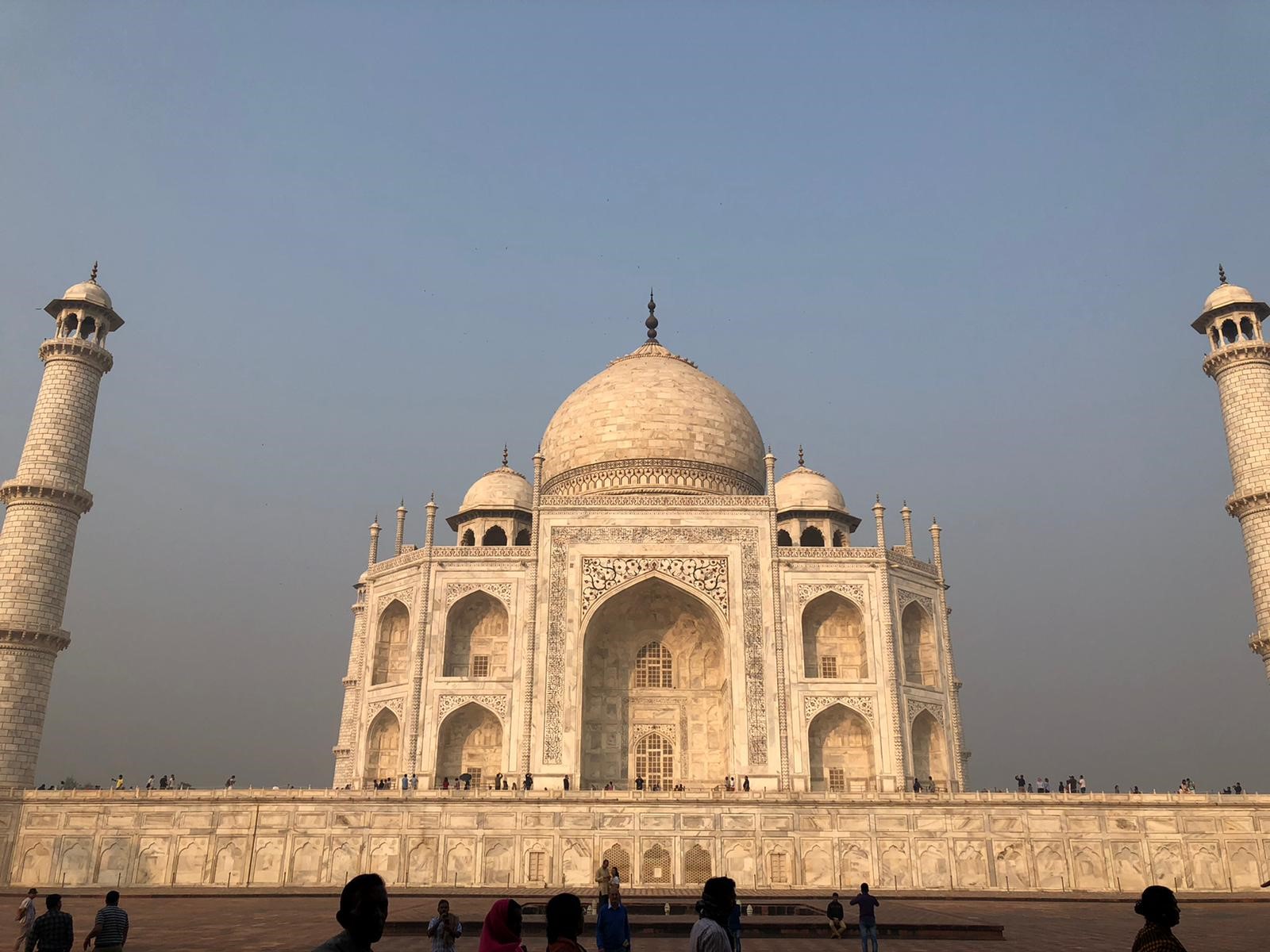 Spotlight on India
"Hi, I'm Caroline. I'm a true travel lover and have spent many years travelling all around the world, either with work, or during my spare time. One of the most incredible trips I have ever been on was a 4 week backpacking adventure to India in 2018 with my husband. It was unlike any of the holidays I had ever been on before; certainly vastly different from any luxury cruise like those we see at Panache Cruises!
I guess I always wanted to travel off the beaten path a bit. They say one isn't really a true traveller until you have visited India. I wanted to visit a country that was totally different to where I had been before, where I would be overwhelmed with all my senses. Seeing India as a backpacker was humbling and inspiring, and I would recommend that everyone visit in their lifetime if they can, whether that be backpacking like me, going on a luxury tour of the Golden Triangle, a break away in beautiful Goa, or on a luxury river cruise down the Ganges.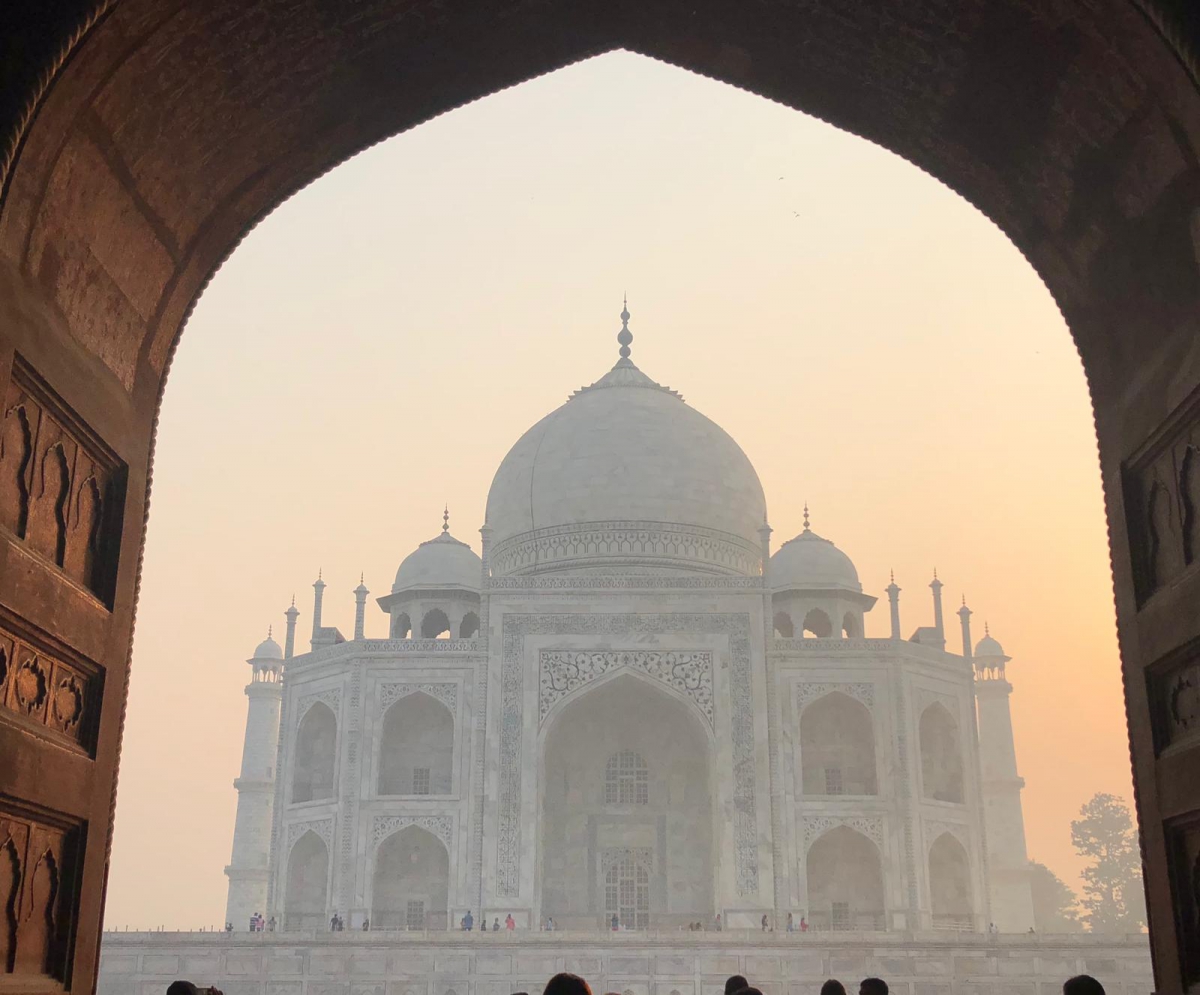 Where we went
We started with a few nights in Delhi in a 3-star hotel in the centre. I wanted an easy landing but without too much luxury, just so I could get used to the country's noises and sounds. Beeping 24/7 takes a while to get your head around. In New Delhi we went to Connaught Place, a chaotic hub of Georgian-style buildings, chain stores, cinemas, and Indian restaurants. While staying there we also took a day trip to Agra and the Taj Mahal, which is just a must-do when you visit India, it is absolutely iconic.
From New Delhi we hopped on a 1st class sleeper train to Jaisalmer where we embarked on a camel trek and camped under the stars in the middle of the desert, which was such a magical experience. From there we travelled to Jodhpur (again train overnight), also known as the blue city. Jodhpur is an iconic city with plenty to see and do, but we decided not to stay and continued to Udaipur instead. 
Udaipur was one of my favourite places, we stayed in a private room in a hostel overlooking the James Bond lake. We watched the sunset from the mountain temple and visited Animal Aid Sanctuary, a charity which cares for street animals in and around the city and takes on volunteers year-round to continue their incredible work.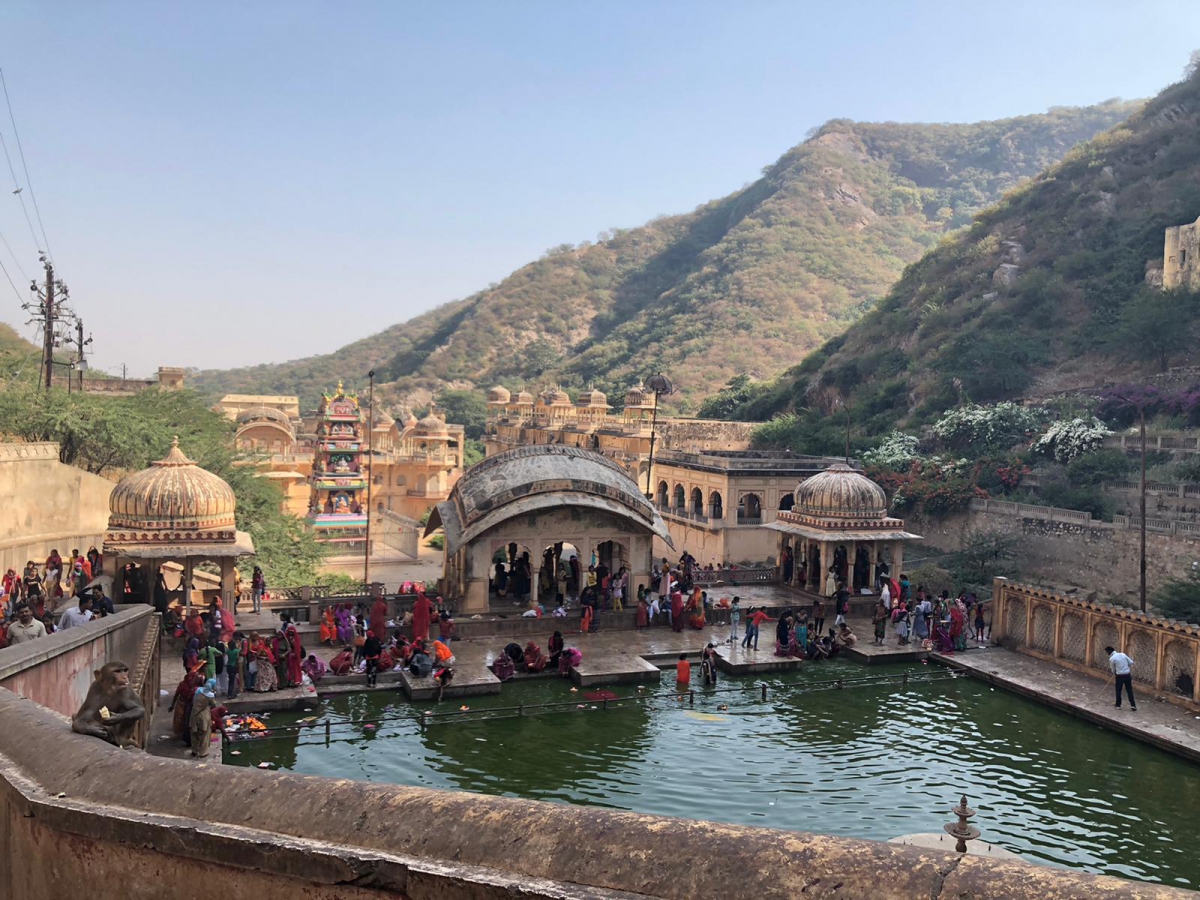 Next up on our itinerary was Jaipur, the 'pink city', where we joined in the Diwali celebrations at night and explored the monkey temple during the day - those monkeys will literally climb all over you! Jaipur is full of gardens, museums, and markets where you can see snake charmers work their magic. Next was the famous Duronto Express train to Mumbai which was another amazing bucket list experience. We visited the Gate of India which has huge military significance, as well as Marine drive, and noted the lingering British Colonial influence everywhere.
The last stop on our trip was Goa in South India. We stayed in a luxury beach hut in Canacona, South Goa, where we decompressed on the beach after all the excitement of our cultural exploits earlier in the trip! Lastly, I booked the top suite in the Hard Rock Hotel in Calangute, North Goa, before flying back to Delhi for a few more nights and then home.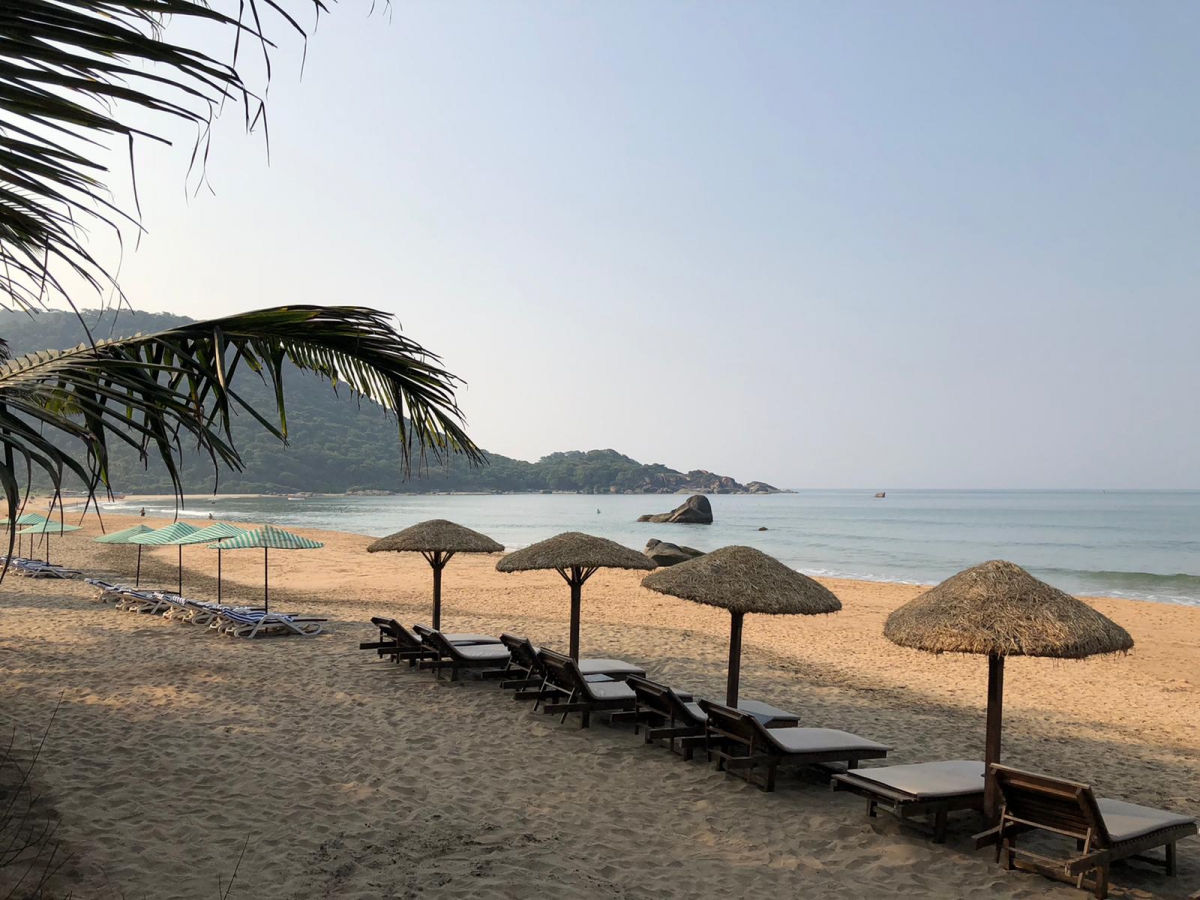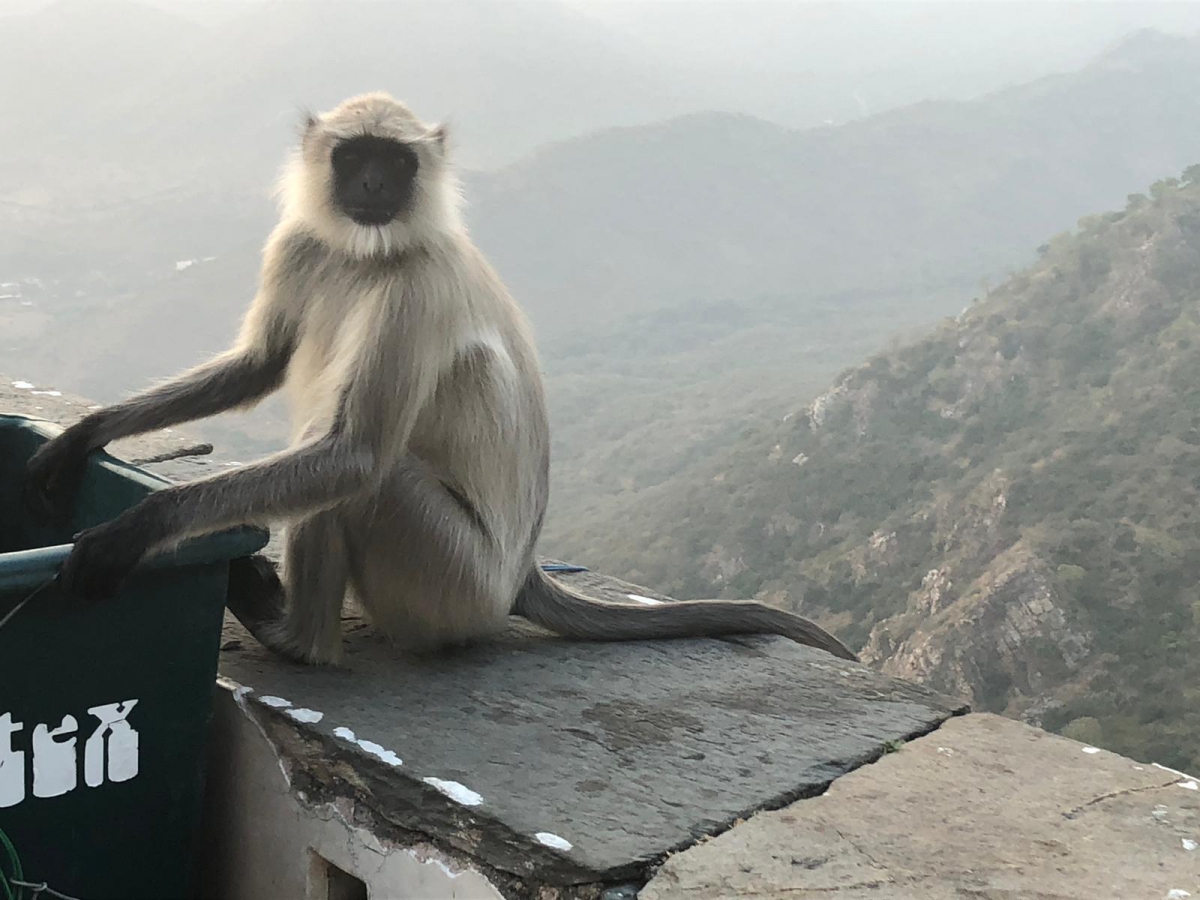 How to get around
We mostly travelled by train; I did choose 1st class sleepers, as these were 2-4 berth so much more comfortable than economy class. We also used personal drivers, internal flights, and of course the amazing auto rickshaw or tuk tuk.
The food
The food in India is amazing!! But everything is spicy, and I mean everything. I even had pizza once to have a change and it was still sooo hot. I was lucky enough to make friends with the chef at one restaurant in Udaipur who gave me a personal cooking lesson. If you are ever able to take this opportunity in any country, I highly recommend giving it a go, as you learn so much about the history and culture of a place from the food they eat. I also ate the street food which was all great for me being vegetarian.
The highlight of my trip
The highlight of my month in India was definitely the desert safari in Jaisalmer. We trekked on camels out to the desert then built a campfire and sat around singing and hearing stories from the locals, and playing in the sand dunes. It was such a personal experience being out in the middle of nowhere, getting to know people in the community and other people passionate about travel. Then falling asleep under the open sky with the most stars I have ever seen!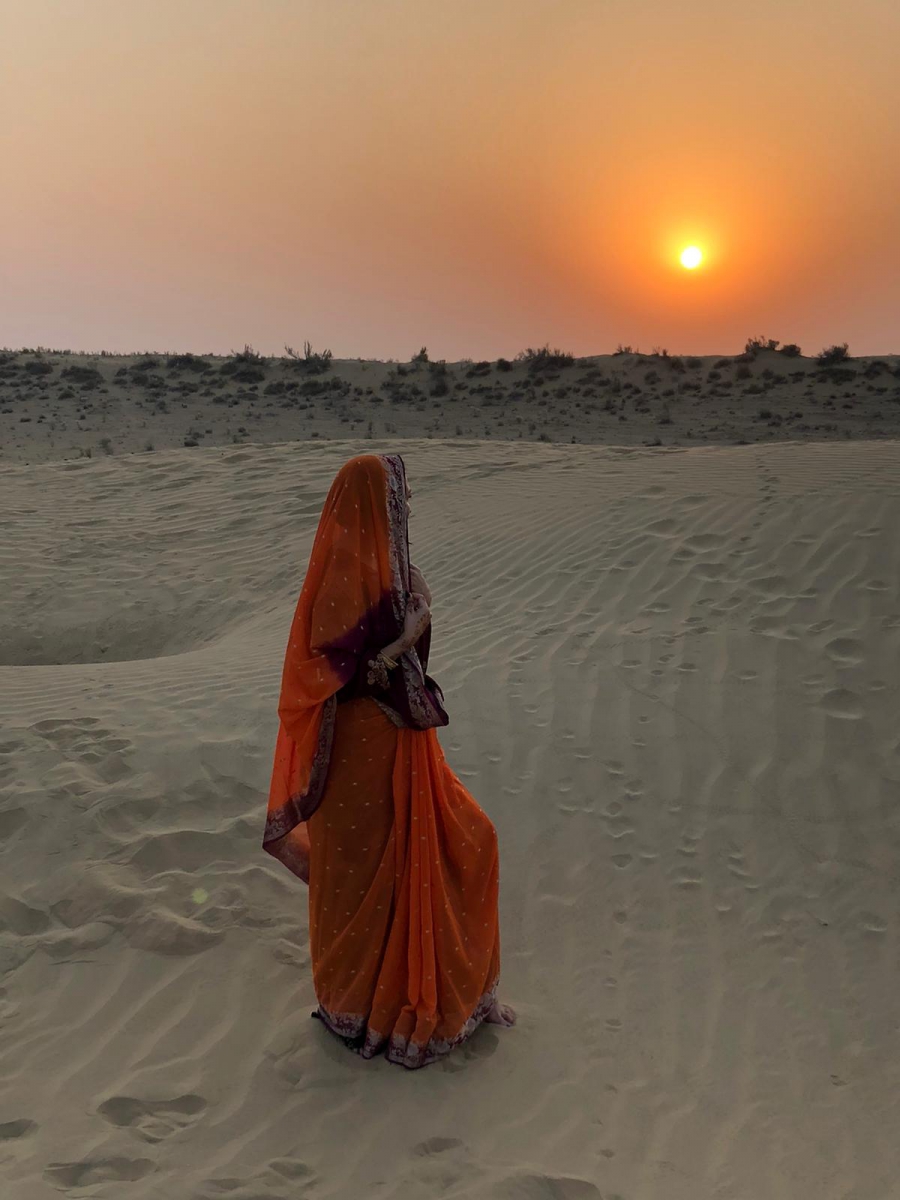 India on a Cruise
India is one of the most culturally beautiful places in the world and would make the ultimate cruise destination. The food, the people, the smells, the architecture are so vibrant and unique. Imagine cruising down the Ganges River - one of the most famous rivers in the world, holding so much cultural and historic significance. India will leave you with memories that last a lifetime."
Thank you to Caroline for contributing this article to the Panache Cruises blog.
If you are interested in a cruise to India, get in touch with us at info@panachecruises.com or give one of the team a call today on 0161 513 8200.