SHIP REVIEW: Scenic Amber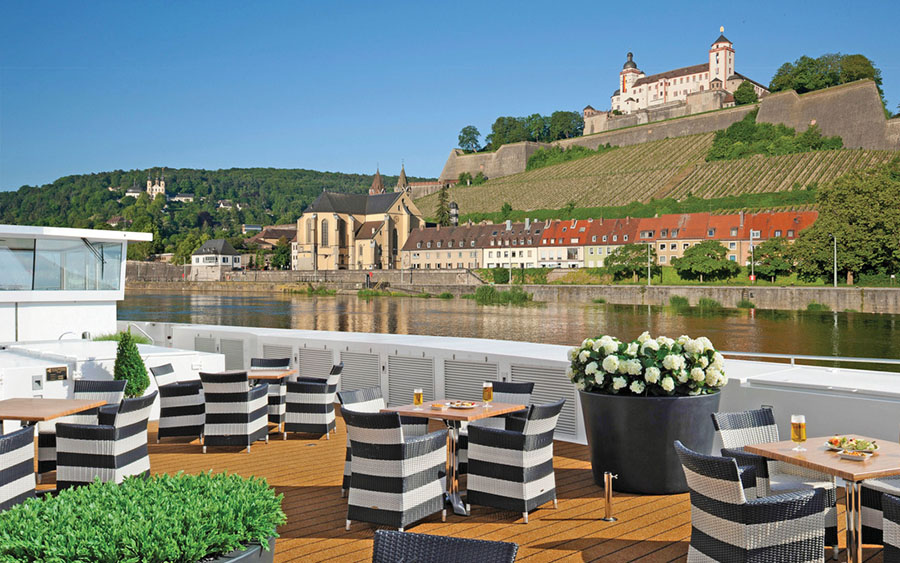 SHIP REVIEW: Scenic Amber
If you haven't tried a River cruise before, why not give it a go? I would highly recommend this to anybody of any age. There are so many options of itineraries, ranging from magical Christmas Markets, to the beautiful Danube or The Rhine, or one of my personal favourites the stunning Douro!
I thought it would be good to give you an insight into my time onboard the stunning Scenic Amber, with Scenic River Cruises which I was lucky enough to sail on a few years ago. I absolutely loved my time cruising along the Danube, visiting some of Europe's most beautiful ports, including Budapest and Vienna. The ship itself is lovely and chic with just 165 passengers on board. The cruise is all inclusive, with premium drinks, free gratuities, speciality dining, and fantastic quality shore excursions all included within the standard cruise price. It really does offer a great all-round experience.
One of the major highlights for me was starting the cruise off in Budapest and docking overnight in port. We were docked just opposite the Parliament buildings, the scenery was just stunning, especially in the evening with all the buildings lit up in the background. If you can start your cruise in Budapest, this is something definitely worth doing, even just for the amazing photos you will capture!
Dining
The dining experience on board was fantastic, with lots of choice on offer. There's the Crystal Dining, which is the main dining option serving buffet breakfast and lunch, and then waiter service for evening meals. You then have Portobello's, the Italian speciality, where you are allocated one sitting per cruise. And also the Table La Rive, which is the Chef's Table option, again one allocation per cruise. Tables for this seat up to 10 people, offering a special 6-course meal with wine pairing. This was located at the front of the ship, with open views to the river, making it a truly lovely experience.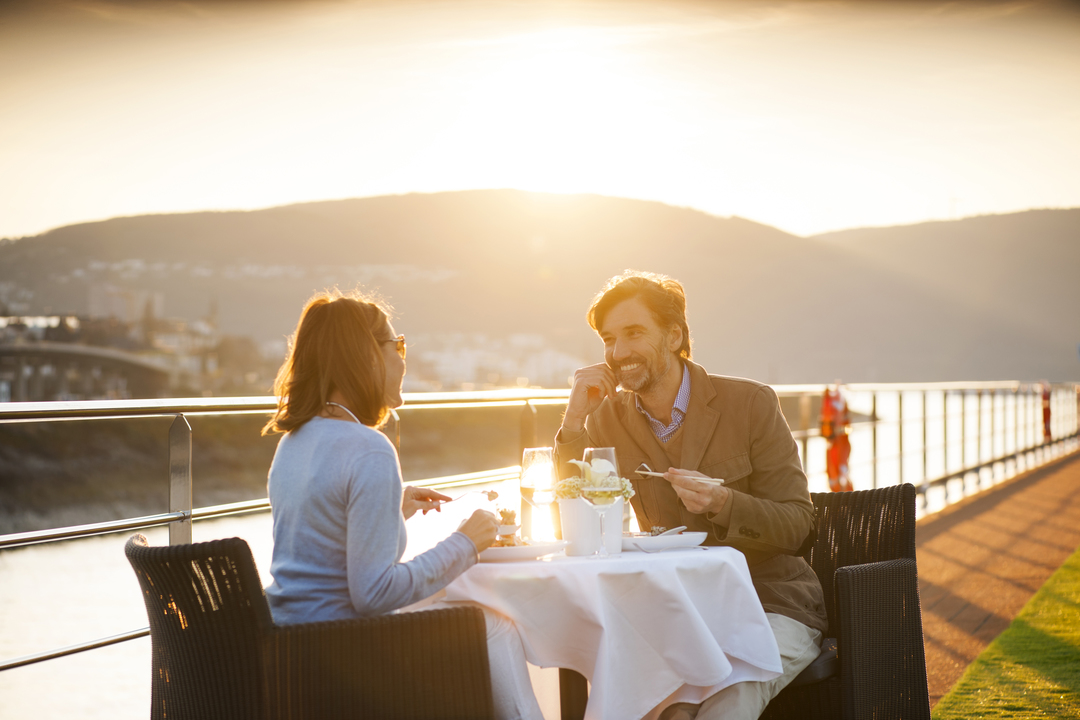 Accommodation
I stayed in one of the Balcony Suites, located on the middle deck. The quality of the cabin was fantastic, modern and luxurious with a cabin size of 205 sq. ft. It came with a beautiful decked balcony area, which when you opened the sliding glass doors, became an extension of your room. The views out onto the Danube as we were sailing along added so much more to the experience for me, just being able to stand out first thing in the morning when you wake up, or sip a cocktail early evening whilst getting ready. If you are able to upgrade from a window to balcony cabin on board a Scenic river vessel, it really is worth paying that little bit extra to benefit from the full experience.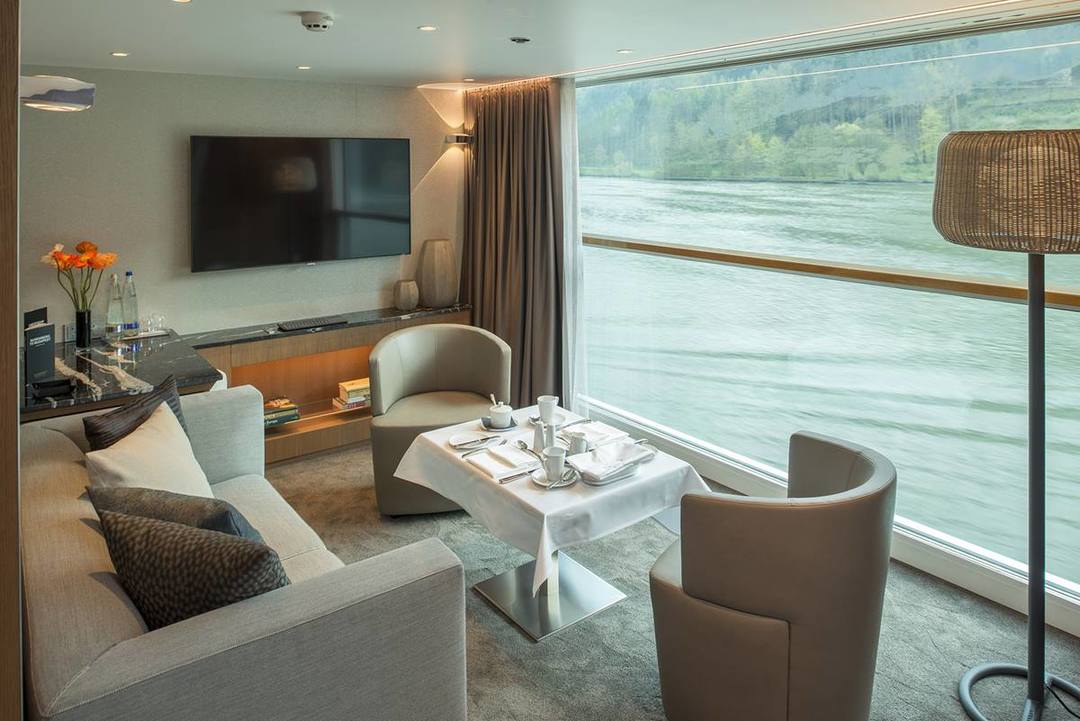 Activities
One of the main highlights of travelling on a river cruise are the vast array of daily shore excursions offered. There is so much to see and do, and different activities to suit all age groups. My personal favourites were the evening enrichment experience which took us to the famous Palace Liechtenstein in Vienna. We were treated to a private opera performance, with musicians and dancers performing in the most beautiful grand opera room, this was a real wow moment! And then our experience of hiring electric bikes for the afternoon, which I have to add was my very first time trying out a bike of any sort since my childhood years! We got to go off and explore to our hearts content, and it was the funniest and most enjoyable afternoon I have had in a long time, I haven't laughed so much in years!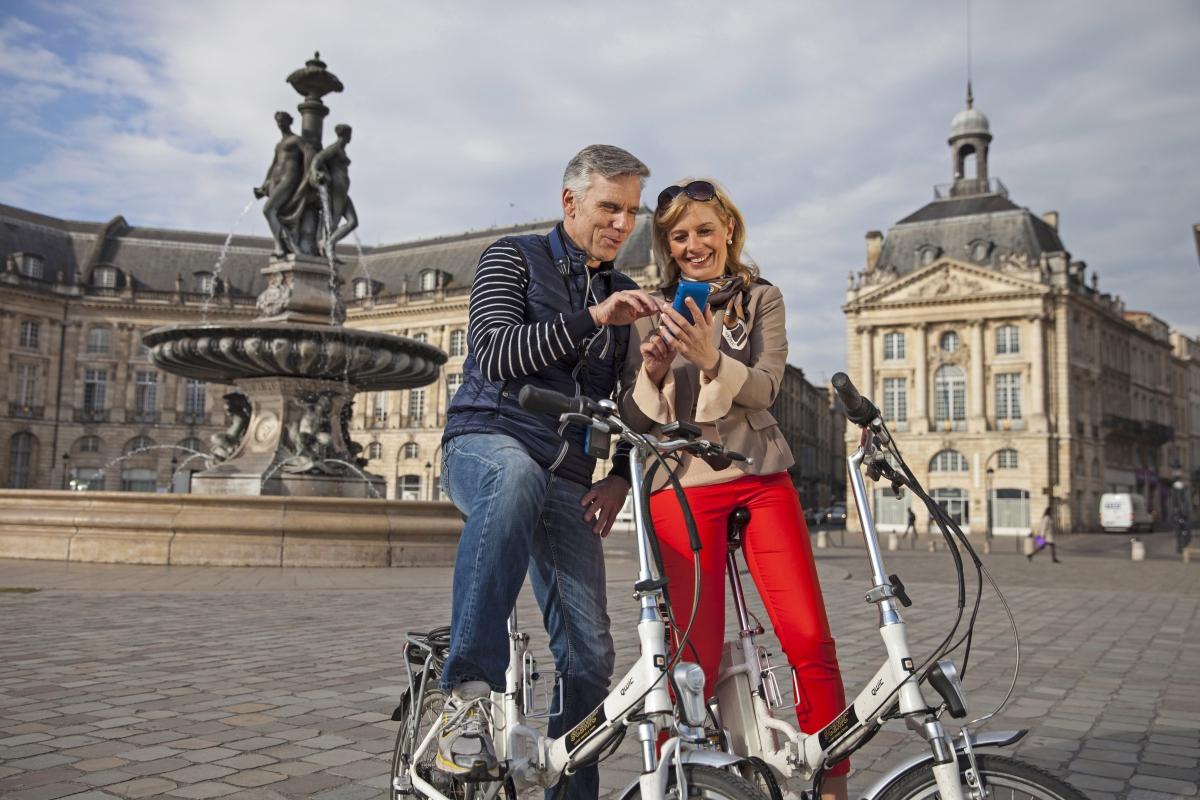 Overall, my experience on-board Scenic Amber surpassed all the expectations that I had. It ticked all the boxes for me, it had the luxury, attention to detail, personal touches, great service, all-inclusive benefits, and just a fantastic all-round experience. I came back a real fan of river cruising, maybe a little bit more than ocean cruising dare I say! Sailing along the river, taking in all the beautiful scenery along the way, docking at the most beautiful picture-postcard ports, and meeting like-minded people on board, it was just brilliant. You could sit on the top deck for hours, relaxing with a cocktail in hand watching the scenery pass you by, it was just so peaceful and relaxing. I would love to do this all over again, next time when I get chance I will be taking my husband along too!
If you'd like to look at more Scenic River Cruises, click here. If there is anything else I can help you with, give me a call on 01565 364441 or email me directly at catherine.divan@panachecruises.com.