Mamma Mia! Exploring the Greek Isles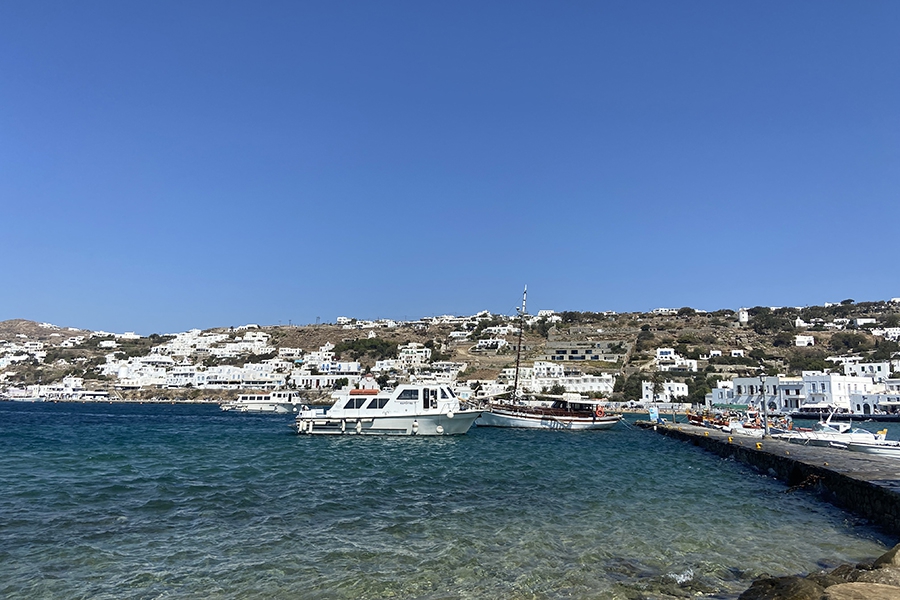 Mamma Mia! Exploring the Greek Isles
With over 200 islands to explore, filled with ancient history, vibrant culture, mouth-watering cuisine, stunning architecture and gorgeous sunshine, what's not to love about Greece?
At Panache Cruises, a few of our team have even been lucky enough to get back on board a variety of cruise ships sailing the beautiful Greek Islands. From one of the first sailings on board Silversea's brand-new Silver Moon and Seabourn's Ovation, to Azamara Quest's re-launch, we have been so lucky to see first-hand how wonderful it is to cruise in this part of the world.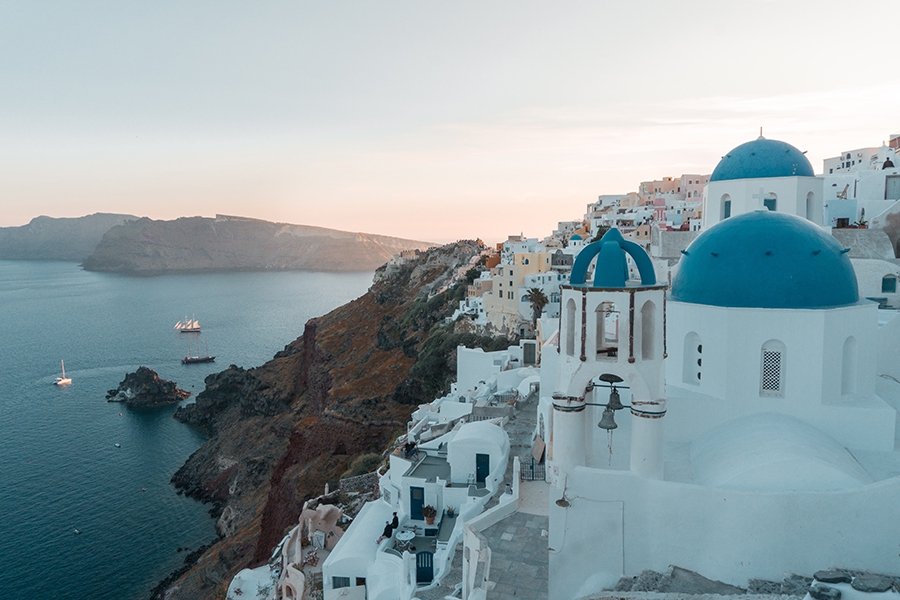 So, without further ado, here's our top 5 Greek Islands to visit on your next cruise...
Santorini
Right up there at the top of our list is Santorini. This was pretty much a unanimous vote from the Panache Cruises team as the glistening white villas perched on the clifftops overlooking beautiful azure waters are eponymous with luxury travel in Greece. This heavenly little island nestled right in the centre of the Aegean Sea was once home to a mighty volcano which devastated the island over three thousand years ago. The main villages of Fira and Oia are full of bright white Cycladic-style houses, which have become iconic symbols of Santorini over the years and set the stage for some of the most beautiful and impressive sunset photos in the world. With superb local wineries, authentic Greek tavernas, and more up-and-coming beachside bars, Santorini is a hit among travellers and has become an incredibly popular cruise destination.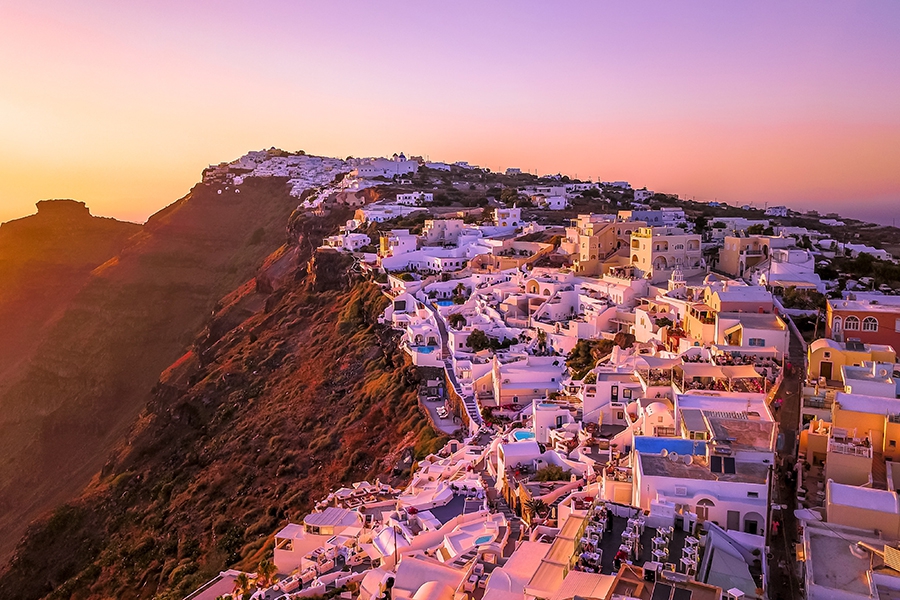 Mykonos
Known as the 'windy island', Mykonos certainly lives up to its name and boasts hundreds of spectacular windmills along its hilltops. Mykonos is the glamour island of Greece, flaunting boutique bars and boho cafes which attract both glossy party-goers and laidback holidaymakers looking for a wellness retreat. Use Mykonos as a jumping-off point for the nearby island of Delos, the mythological birthplace of Apollo and home to some of the most impressive archaeological ruins in the Cyclades. Put simply, Mykonos is one of Greece's most charming and blissful islands, with some of the best culinary experiences and friendliest people you could hope to meet!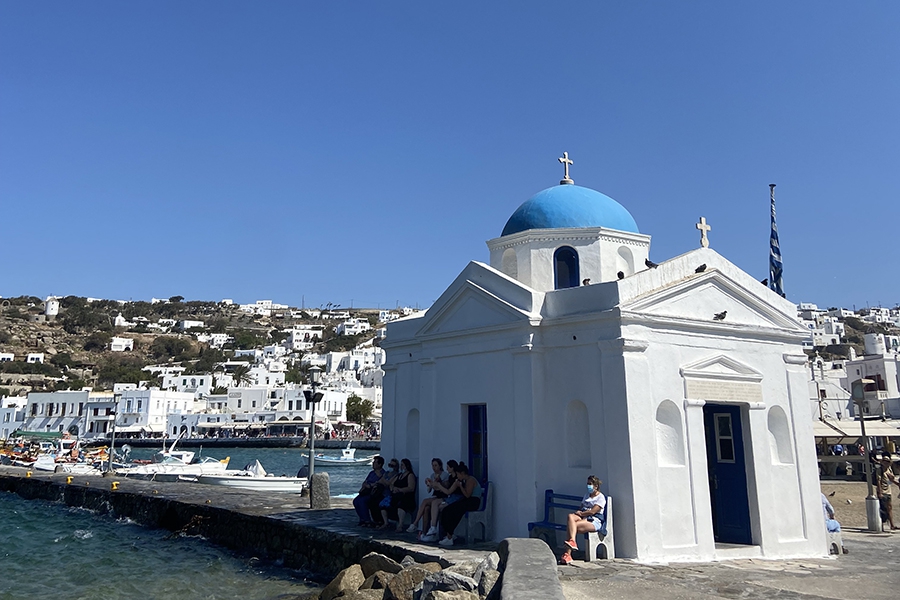 Rhodes
Possibly the most popular Dodecanese island, Rhodes is a brilliantly varied destination within the Greek Isles. On the one hand, you have the beautifully atmospheric and historic Old Town right on the northern tip of the island, with its winding cobbled streets and quaint beachside cafes, which become more lively bars once the sun sets. Further south on the eastern side of the island sits the small town of Lindos. Picture perfect, with its acropolis perched high on the hilltop and traditional white houses spilling down the hillside, Lindos is a popular beach destination with family-friendly tavernas and charming atmosphere.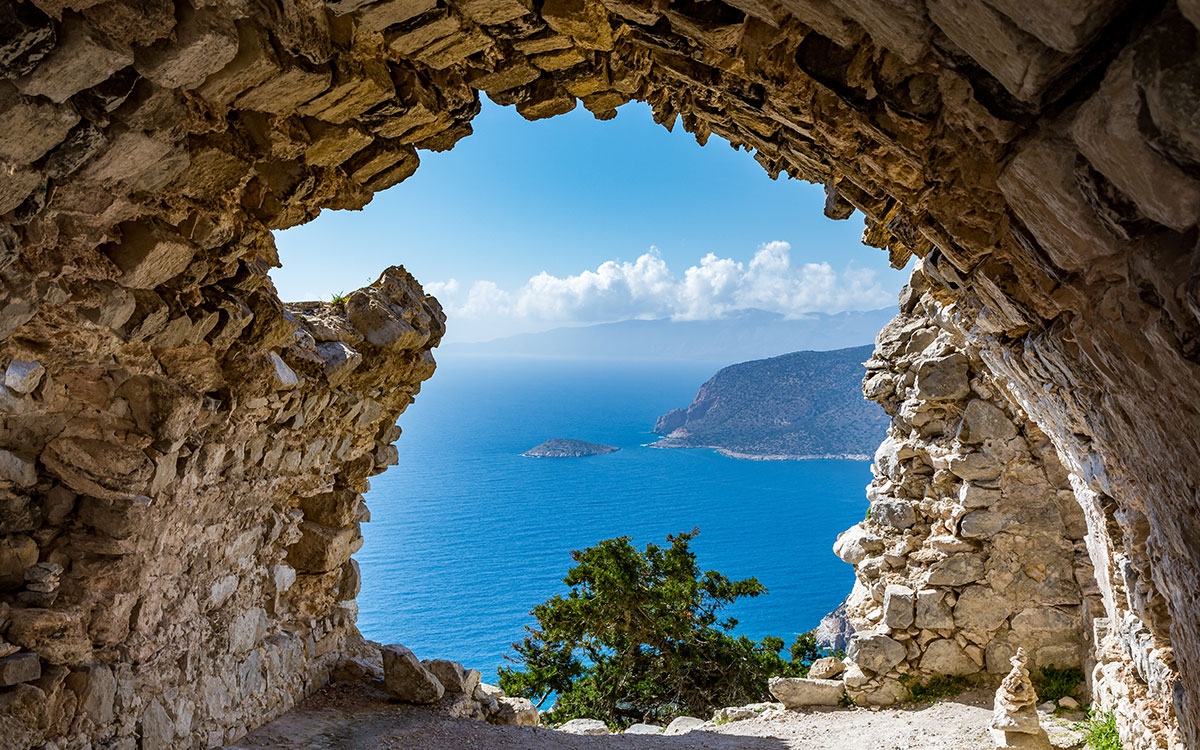 Crete
With ancient treasures galore, Crete is the largest of the Greek islands and therefore, we believe, the most diverse. Home to the ancient Minoan civilisation, which was wiped out around three millenia ago by unknown forces, remnants of Crete's intriguing and mysterious past lure tourists to the island who wish to delve into the secrets of its history. Wander the colourful streets of Chania, explore the ruins of Knossos Palace, swim in the crystal clear waters of Balos Lagoon, trek through the jaw-dropping Samaria Gorge, or take a boat across to the abandoned island of Spinalonga. A cruise to Crete brings with it myriad opportunities to immerse yourself in fascinating Greek culture; from exploring the sights to relaxing by the beach to indulging in authentic Cretan cuisine. A small ship cruise will take you to the remote corners of this beautiful island, and leave you wanting to come back for more.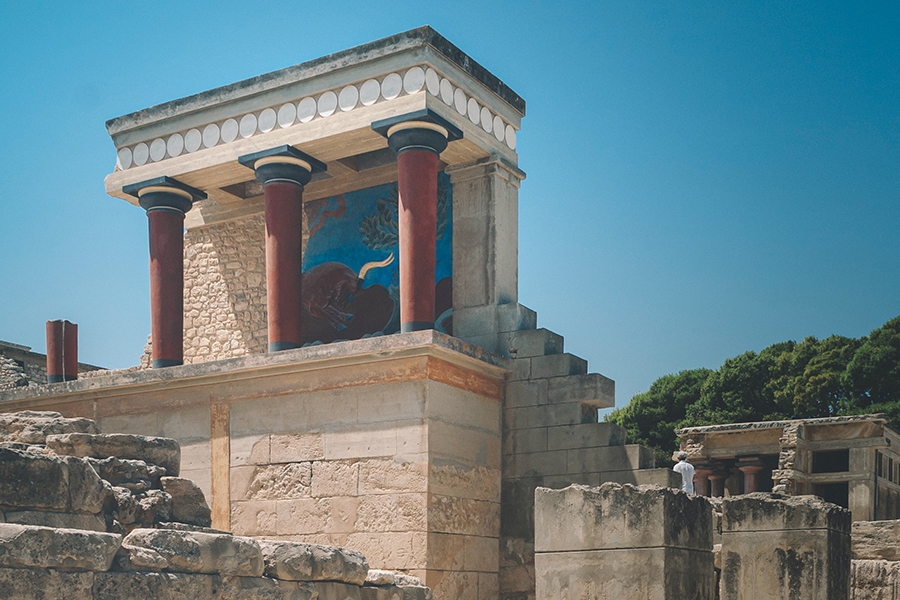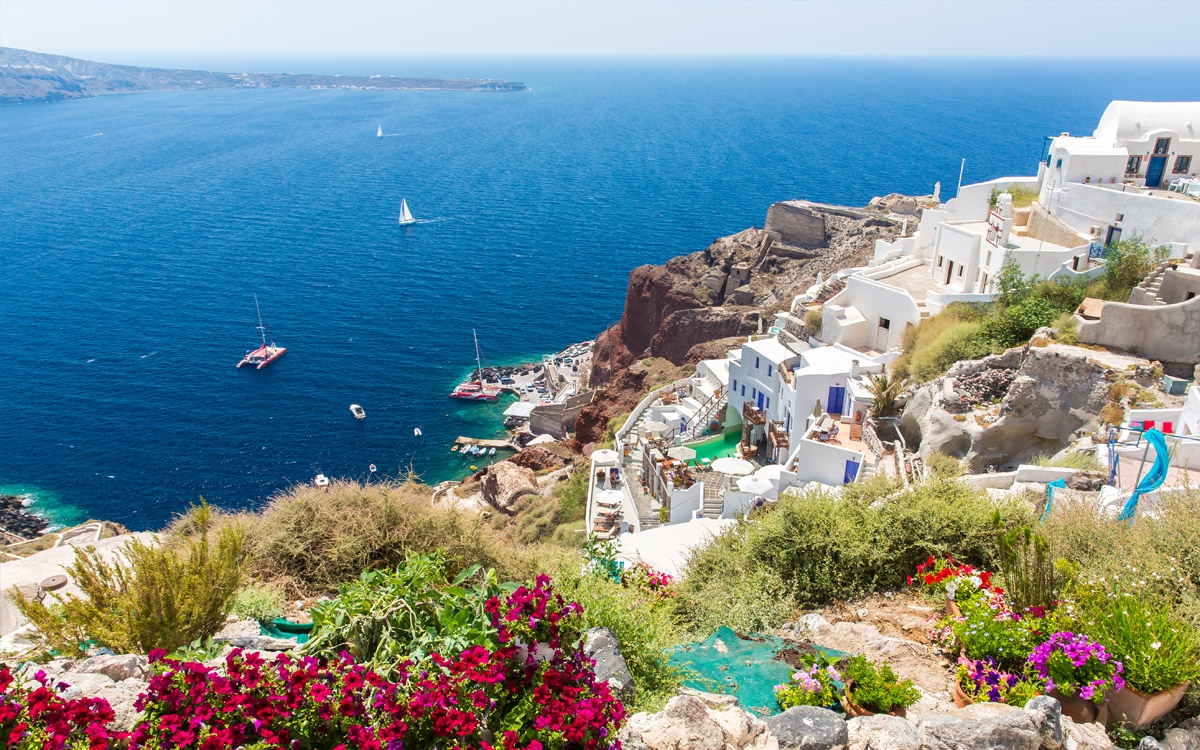 Kos
Last but by no means least, Kos earns a place on our list of favourite Greek islands, for its chilled out vibe and beautifully rugged landscapes. Steer away from the main resort areas and you will find lush valleys, idyllic beaches, hidden thermal pools, and ancient treasures scattered throughout the island. The birthplace of Hippocrates, the 'father of medicine', history buffs and avid adventurers alike will thrive in Kos Town, where the once-mighty medieval castle still perches above the harbour. At night, the town becomes lively and vibrant, with Greek dancing and plate smashing a sure sight! Wander along the beautiful beach front at sunset, treat yourself to Gyros and a tipple of Ouzo before climbing back on board your cruise ship.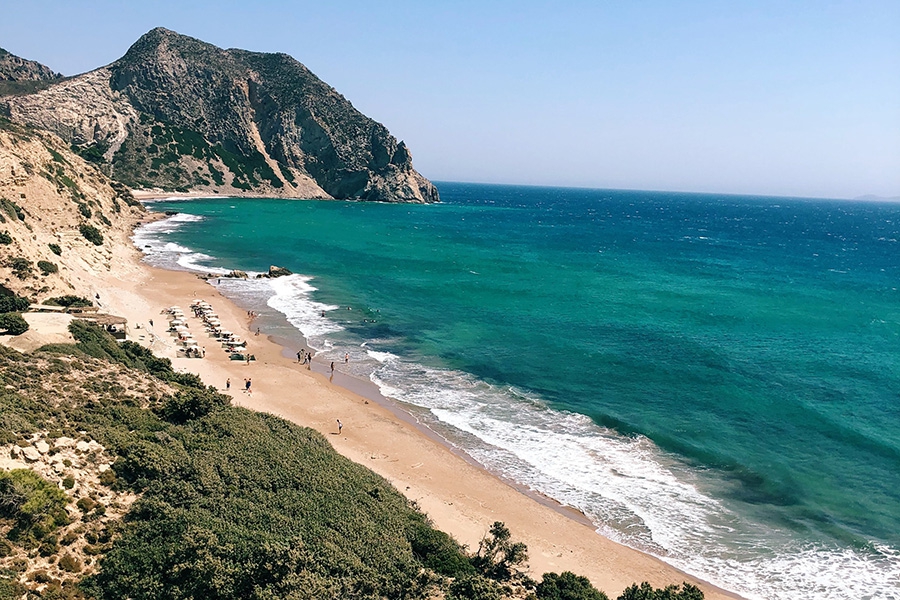 How many of these islands have you visited?
Explore cruises to the Greek Isles on board Elite Ocean and Yacht-Style Cruises, click here.