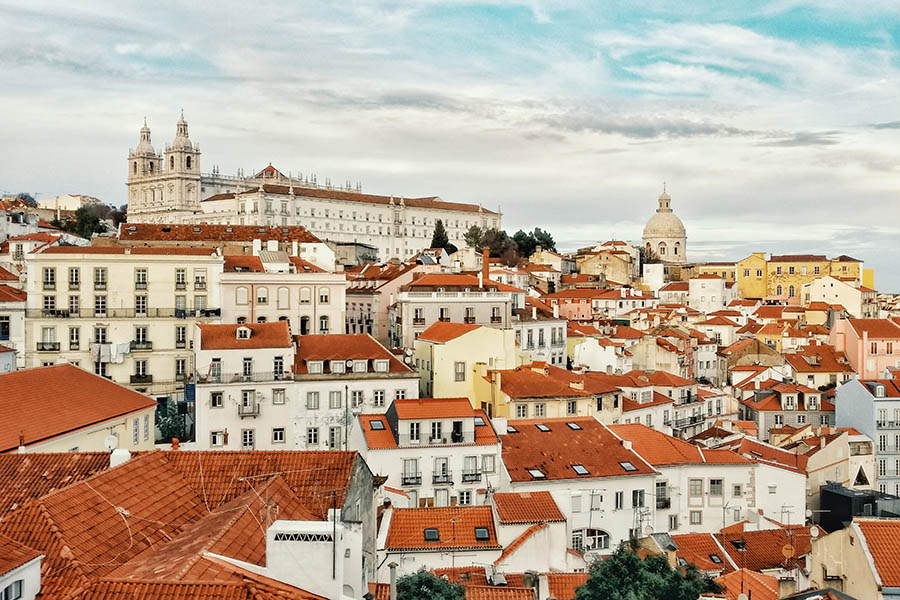 Guide to Visiting Lisbon
Lisbon is one of Europe's best city breaks right now. Situated on seven hills at the mouth of the River Tagus, Portugal's capital is the second oldest capital city in Europe after Athens, and as such has a colourful history, rich culture, and beautiful architecture.
Known as the City of Light, Lisbon has around 220 days of sunlight each year and is a popular cruise destination, acting as a gateway to the Mediterranean, Canary Islands, and North Africa. Lisbon is also often found on transatlantic cruise itineraries, keeping its historical connection with South America.
This year, as the travel industry has begun to open up again, we have seen significant interest in Portuguese cruises, whether they be river cruises on the Douro in the north, or elite ocean cruises around the country's capital. If either of these interest you, get in touch and we can help you plan your dream trip to Western Europe's hidden gem.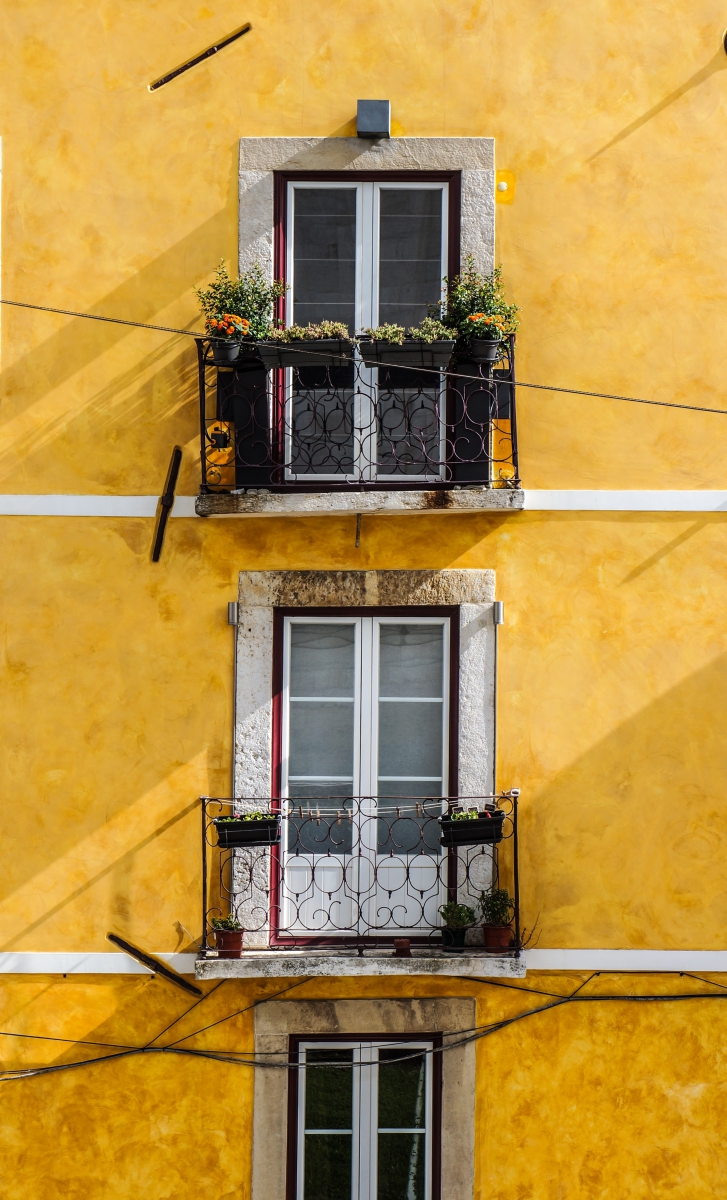 Here's our guide to visiting Lisbon...
When to go
If you are looking for a sunny holiday, head to Lisbon anytime between March and October. Peak season is during the summer months, so we recommend the optimum time to visit as being June or September. June is the official month of Lisbon street festivals, with shows and open air concerts almost every day. September is following the summer rush, so you will find fewer tourists, but the weather will still be beautiful - not too hot, just perfect for the beach.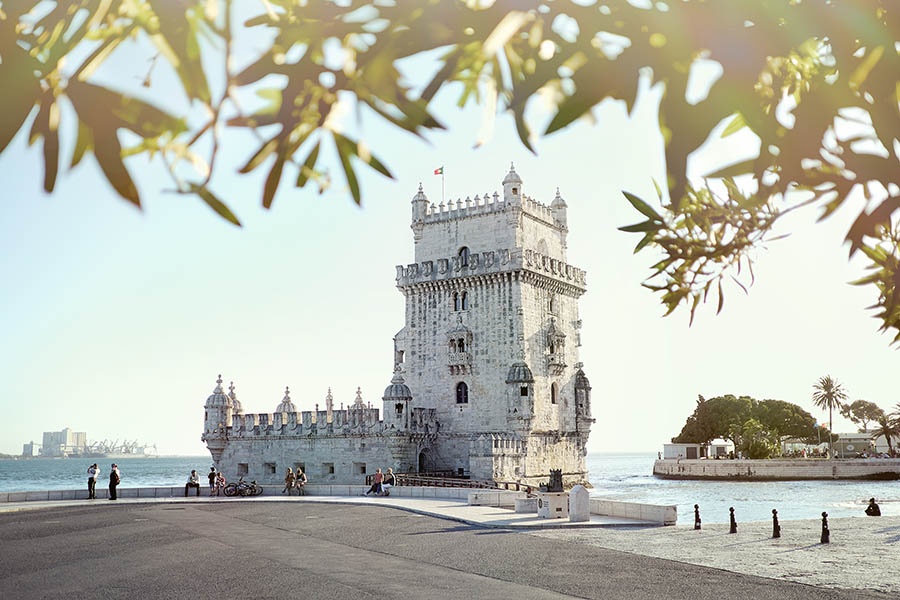 What to do
Lisbon is chock-full of fascinating things to do, no matter what kind of traveller you are. If you like a slower pace of travel, enjoy lounging in a beachside cafe sipping coffee and nibbling on Portugese tarts. Or, if you are an active traveller, try your hand at surfing, or climb uphill to the many palaces, towers and viewpoints all over the city.
Visit the Torre de Belem, a unique tower built in the 16th century with Moorish and Romanesque architectural elements, proudly overlooking the River Tagus.

Not far away down the riverbank is the Padrão dos Descobrimentos, a bold and impressive monument celebrating the 15th and 16th century explorers who established Portugal as the most powerful seafaring nation at the time.

Take a day trip to nearby Sintra where its 19th-century Romanticist architecture, historic estates and villas, gardens, and royal palaces and castles gave it UNESCO World Heritage status.

Ride Tram 28 up the steep cobbled streets of the old Alfama district, passing beautiful old buildings as well as palaces and castles!

Enjoy wandering around Alfama. With narrow lanes of residential houses and grocery stores, it has a distinct village atmosphere and stunning views out to sea.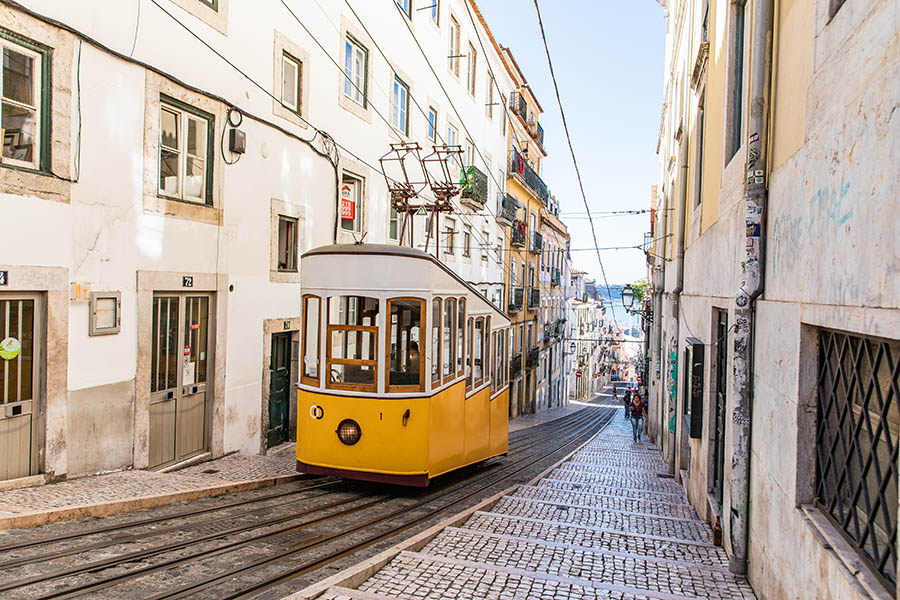 Have a go on the Santa Justa elevator, built 45 metres high to connect two neighbourhoods at the turn of the 20th century. Views from the observation deck are spectacular and will save you an arduous walk uphill!

Enjoy relaxing on Praia de Mata beach; although the Atlantic waters will be chilly, the golden beach stretches for 15km and is perfect for a hot summer's day.

Day trips to the local towns of Estoril and Cascais offer more cobbled streets, fewer crowds, delicious ice cream (and pasteis de nata of course) and lovely beach walks on the 3km-long promenade.

Catch an incredible sunset (and sunrise) at a viewpoint such as Miradouro da Senhora do Monte.

Head across the river to the mighty Sanctuary of Christ the King statue atop the hill - you can't miss this as you stand at the riverbank. Enjoy a boat ride across from the Torre de Belem to the Almada district and hike up to the statue.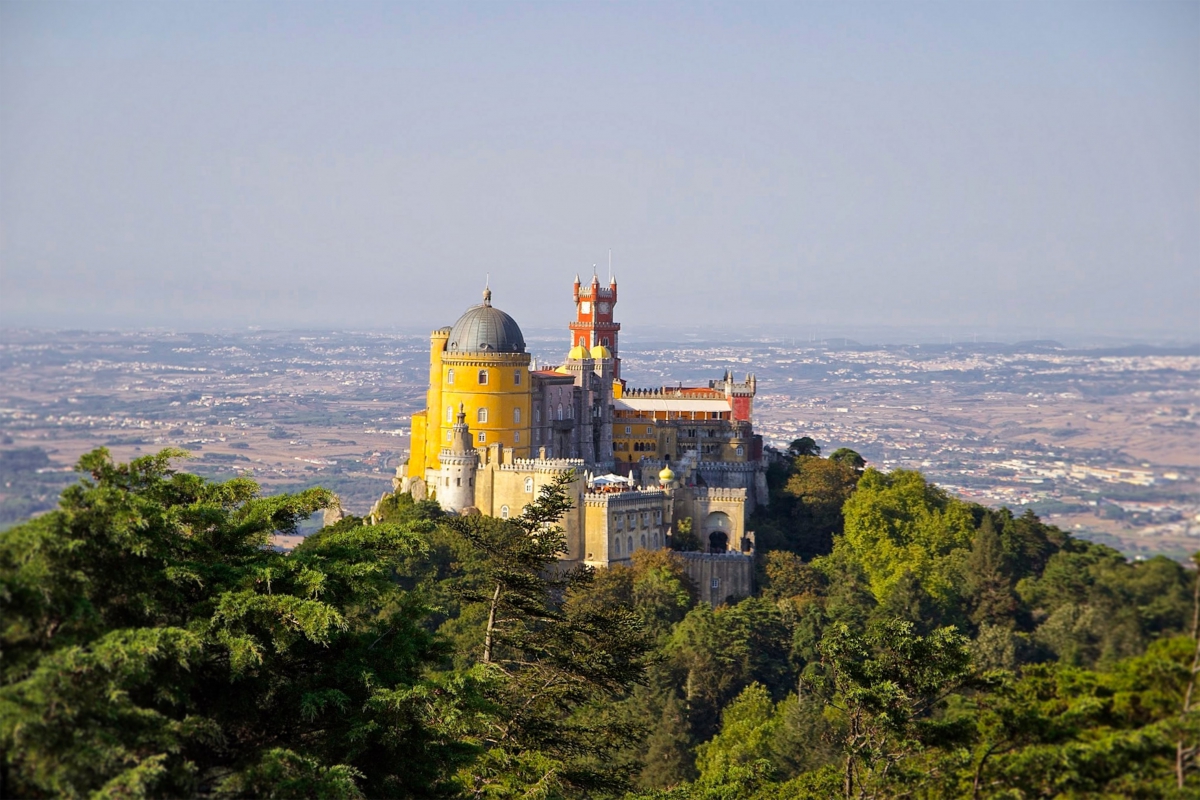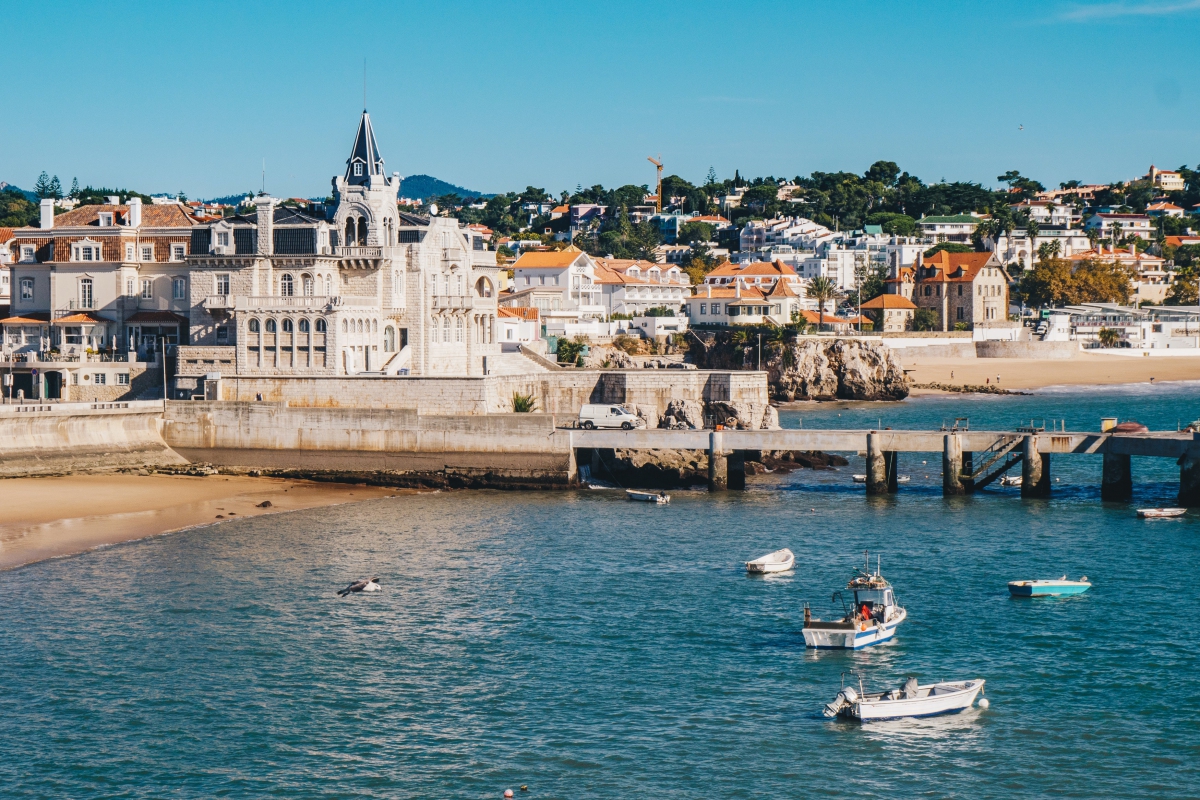 What to eat
Portugal was once a huge colonial empire, so it comes as no surprise that its former colonies of Brazil, Macau, Goa, Mozambique and Sri Lanka (to name just a few) have strong influences within the culinary scene in Lisbon.
As a coastal city, Lisbon is famed for its fresh seafood. If you are visiting in summer especially, sample fresh sardines, salted cod known as Bacalhau, and delicious crab. If the sea is not to your taste, treat yourself to a taste of the land in the birthplace of the original piri piri chicken.
However, perhaps the most famous delicacy in all of Portugal is the sweet custard dessert, Pasteis de Nata. Golden puff pastries with a rich egg custard centre, every visitor must try one of these little pieces of heaven. The recipe is said to be under lock and key, making the little tarts one of the most unique delicacies in Europe.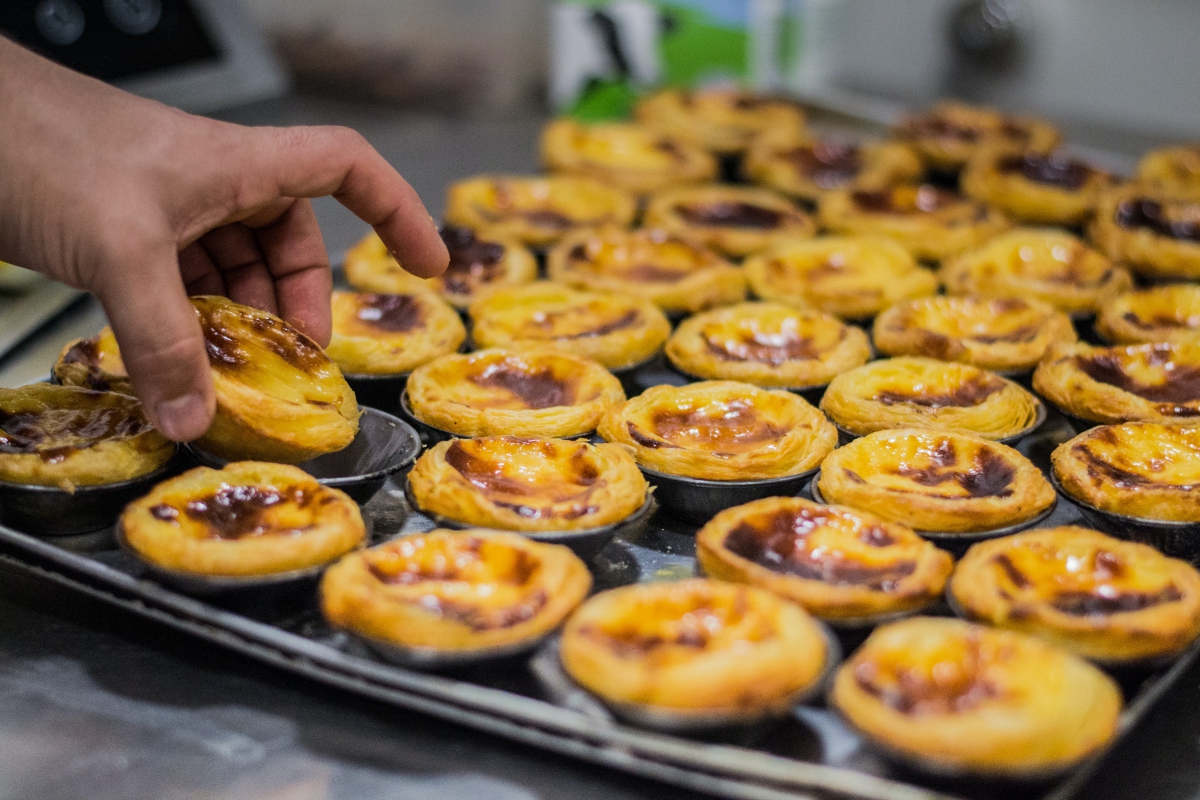 Find out more about cruises to Portugal.
...and cruises to Lisbon.