Emerald Cruises' Brand-New Super Yacht!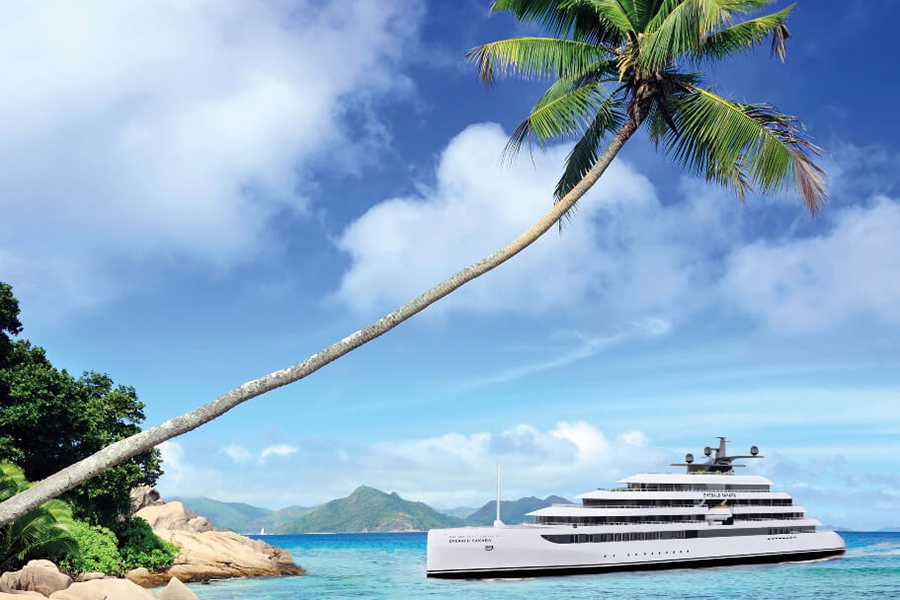 Emerald Cruises' Brand-New Super Yacht!
Exciting news!! Emerald Cruises has announced plans to build a second superyacht which will join its fleet in 2023.
Emerald's current superyacht, Azzurra, is custom-designed to allow closer access to the ports and harbours in itineraries, places only small yachts can reach. The new addition, Sakara, will be identical in its design and join its sister-yacht in sailing the Mediterranean, Adriatic, Red Sea, and Black Sea.
Like her sister superyacht, Emerald Sakara will boast balconies on 88% of cabins, and more space per guest than similar vessels of her size. Guests will enjoy world-class cuisine in the Reflections Restaurant and Horizon Bar & Lounge. Sakara will also feature a large infinity pool, spa, gym, and marina platform, with a variety of marina toys available, such as paddleboards and snorkelling equipment. All guests will enjoy all-inclusive pricing which includes all meals, complimentary wines, beers and soft drinks at lunch and dinner, plus a number of included excursions and on board activities.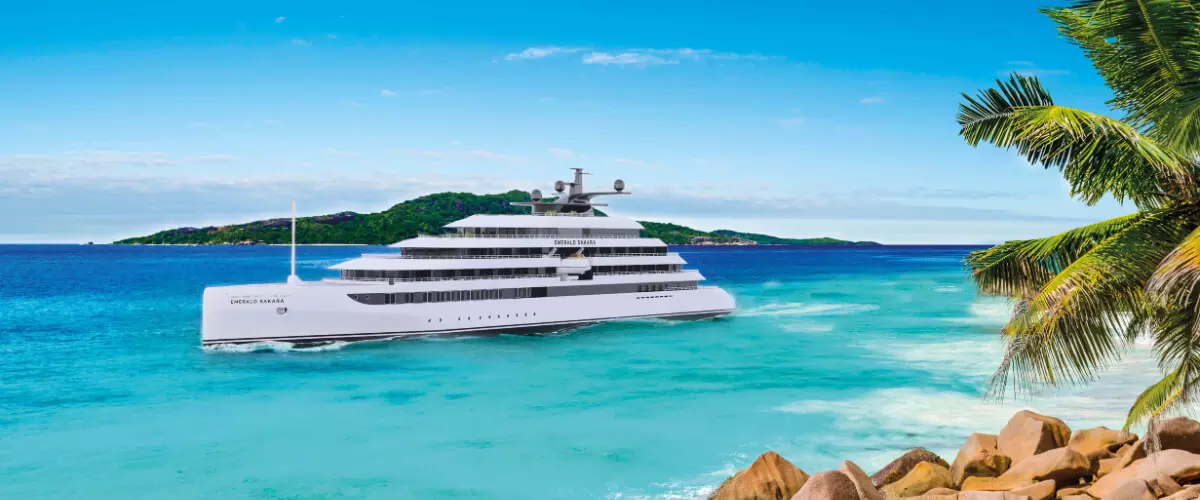 The launch of this beautiful 100-passenger yacht will also introduce a brand-new destination for Emerald Cruises: the Seychelles! Its maiden voyage, 'Tropical Charms of the Seychelles' will take in the stunning islands of the Indian Ocean in early 2023 and will no doubt be a winner among fans of small ship luxury cruising.
"We've received enormous interest in yacht cruising since announcing the launch of Emerald Azzurra, and we're thrilled to be able to announce the construction of our second luxury superyacht, Emerald Sakara. 'Sakara' is a Sanskrit word, meaning 'thoughts become things'. We feel that this idea wonderfully represents Emerald Cruises' promise of helping our guests to take their dreams of experiencing unique cultures, exotic climates and stunning terrains, and turning them into tangible reality," said David Winterton, global director of brand & marketing, Emerald Cruises.
Contact us today on 0161 513 8200 to enquire about booking your luxury superyacht cruise on Emerald Sakara.