Why is a Scenic River Cruise so Wonderful?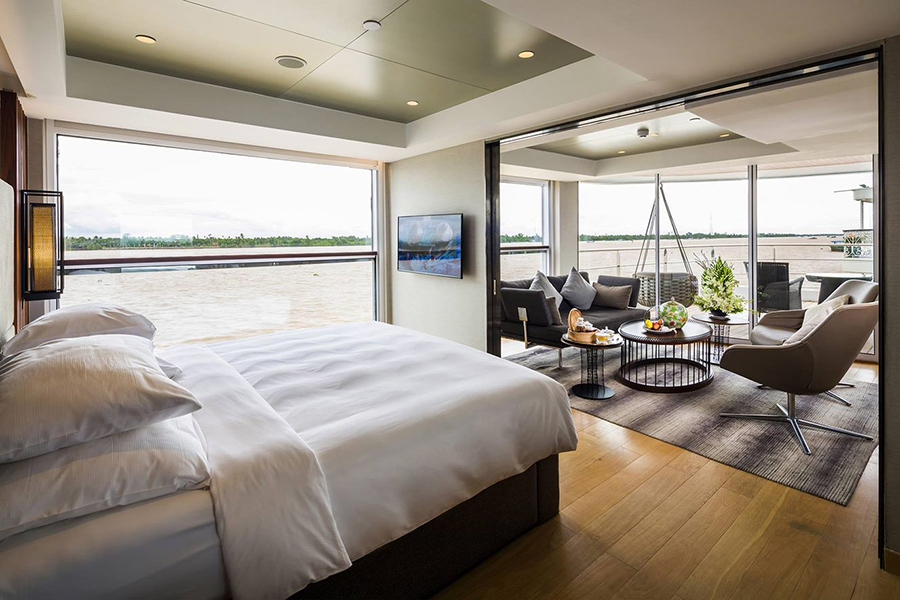 Why is a Scenic River Cruise so Wonderful?
Scenic's commitment to luxury cruising is genuine and accomplished. Their contemporary fleet of 12 river vessels (plus two luxury ocean yachts) has graced waters up and down our wonderful world for coming-up 40 years. This cruise line specialises in six-star ultra-luxury, with all the decadence, comfort, and opulence you would expect. Immersive shore excursions, fine dining, boundary-pushing boats, exquisite and personal service, and some of the best food being served on water, Scenic has become a benchmark for what it means to see the world. This article looks at what makes this cruise line so wonderful.
There are so many reasons you should take a European river cruise with Scenic Cruises.
---
Freechoice and Tailormade excursions
Scenic's Freechoice promise is that you can explore Europe at a pace that suits you. A diverse range of daily excursions are included in your fare whether they're on foot, on an eBike, or on a guided tour. You could be taking some wellness one day or in the chaos of a vibrant festival the next. Sightseeing, activities, and dining, there's plenty to choose from. Visit the Black Forest in Breisach, Germany and try some Black Forest Gateau. Tour wineries in Bulgaria or take a guided walking tour in Antwerp, Belgium. Canal boat cruises in Amsterdam and ceramics museums in Hungary, you can browse Scenic Freechoice activities here!
Note: Some activities are chosen in advance through the Trip Personaliser. Call a Panache Cruises connoisseur today to find out more.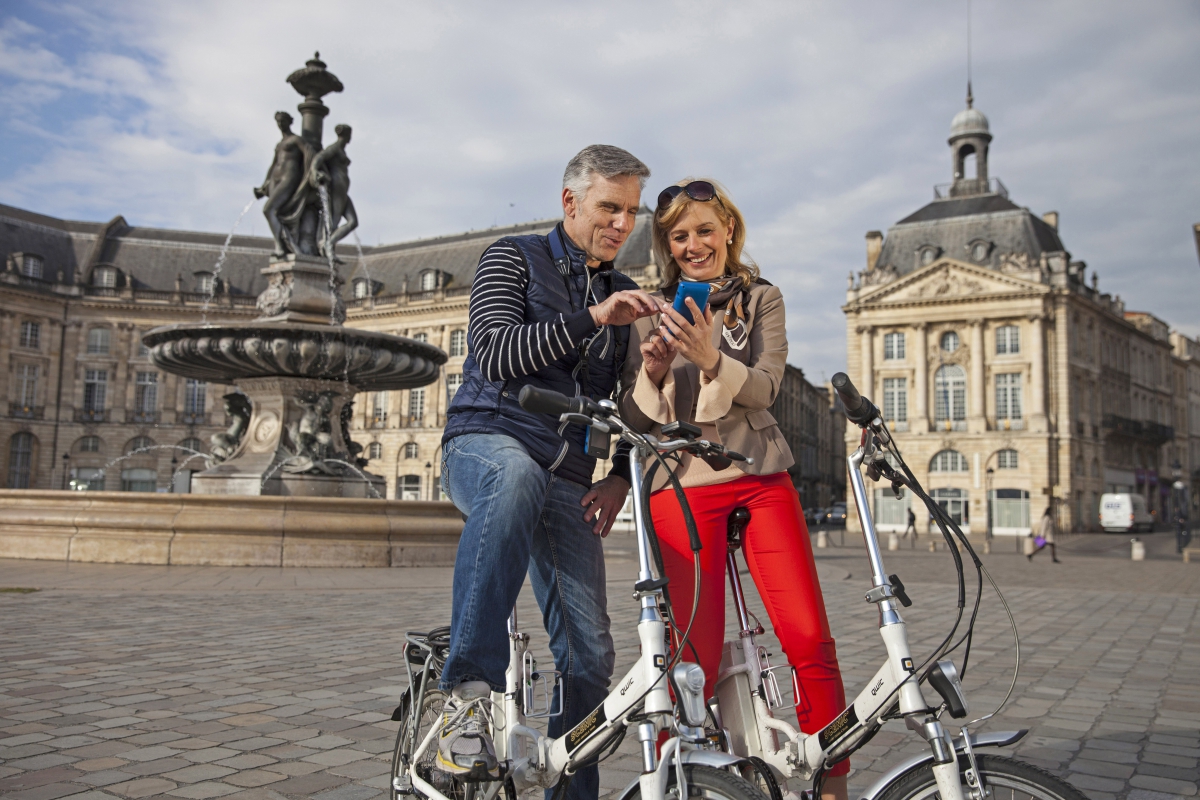 The Scenic Tailormade app helps fully immerse you in all your ports of call. Guests simply need to download the App to their personal device prior to leaving home, so they can explore their destination and on board features and facilities, plus many more functions once they join their cruise. This is the future of tourism with loads of features to absorb everything you see, both on the ship and off it…
An Audio Guide System

A Riverview Commentary System covering key points of interest including history, culture nature, industry, and life

Independent City Tours with point to point navigation, maps, commentary and an off-line Navigation System
Enrich experiences take Scenic's destination immersion and turn it up to 11. They're curated by a team of expert journey designers, designed to expose you to stimulating moments of boundless cultural discovery. These are once-in-a-lifetime unforgettable moments; bucket list experiences you never knew were even on your bucket list. Available throughout different European destinations, this is a diverse menu of excursions to have that wow factor.
"Experience and after hours opening of Bassins de Lumères. Bordeaux's cavernous former submarine base has been transformed into a vast centre of digital art named Les Bassins de Lumières, the largest of its kind in the world. During this Scenic Enrich experience, guests will enjoy exclusive access to this one-of-a-kind exhibition…"
Scenic River Cruises
No matter where you choose to travel throughout Europe, a collection of enriching excursions awaits. Soak up the opulence of Vienna's Palais Liechtenstein during a private performance of the music of Strauss and Mozart. Take an exclusive tour behind the scenes of Rastatt Palace. Or take part in a classical recital at the Pope's Palace of Avignon. The choice is yours with Scenic Enrich.
A beautiful fleet of Space-Ships
Scenic's fleet of contemporary Space-Ships is designed to redefine the meaning of luxury cruising. Each generously appointed vessel screams comfort and elegance, moving forward with progressive decor that is worlds away from the cruise industry's typical wood panels and faux-luxury shopping-centre feel. Star-Ships are modern, but warm and elegant but comfortable. From beautifully proportioned suites, to spacious dining venues; every aspect has been carefully considered to bring you the very finest luxury river cruise experience.
Fact: Scenic suites are actually the largest on Europe's rivers, hence the name Space-Ships.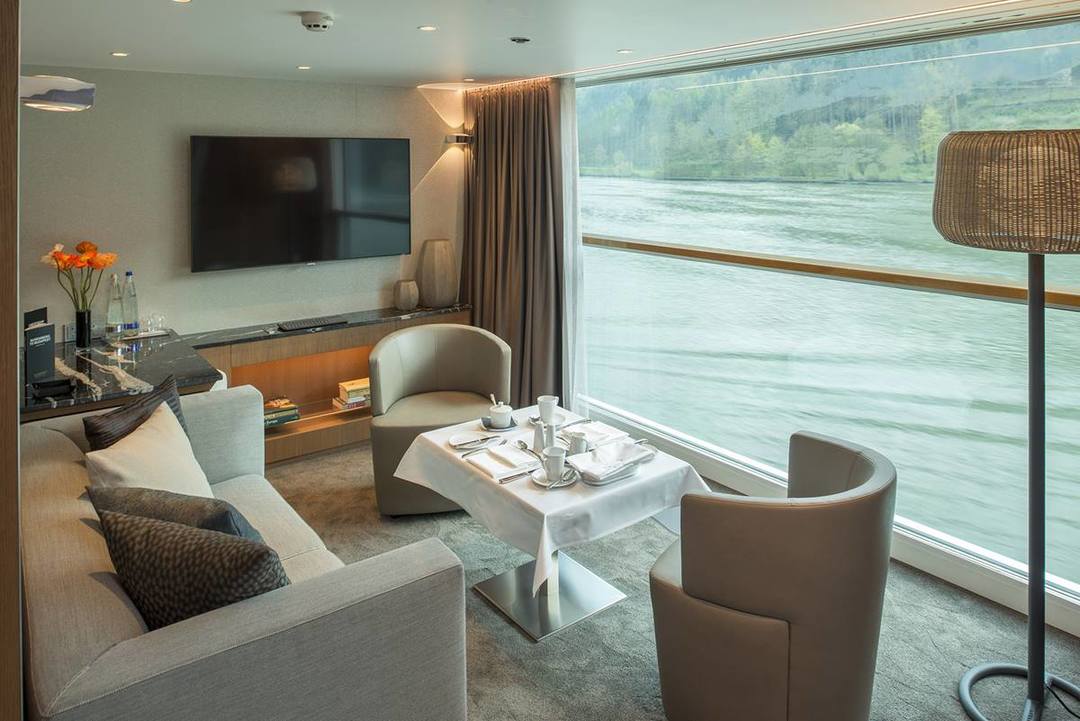 Decadent and elegant, beautifully proportioned ships offer first-class facilities. Little touches like L'Occitane toiletries to big ones like the Scenic Sun Lounge, transforming a suite into a sun-kissed conservatory at the press of a button.
Warm and relaxing Vitality pool to soak yourself as you soak up your surroundings

Onboard gym and spa for the active and the relaxed

Transfer balconies into all-weather conservatories in Scenic Sun Lounges

Huge sun deck on the top deck of every ship

Main dining areas and speciality restaurants

Panorama terraces to take in glorious views at the bow of the ship
"I stayed in one of the Balcony Suites, located on the middle deck. The quality of the cabin was fantastic. It came with a beautiful decked balcony, which when you opened the sliding glass doors, became an extension of your room. The views out onto the Danube as we were sailing along added so much more to the experience for me. Just being able to stand out first thing in the morning when you wake up, or sip a cocktail early evening whilst getting ready. If you are able to upgrade from a window to balcony cabin on board a Scenic river vessel, it really is worth paying that little bit extra to benefit from the full experience."
Catherine Divan, Panache Cruises Connoisseur
Everything is included
As should be on a luxury river cruise, everything is included with Scenic. Taking all-inclusive luxury river cruising to the next level, Scenic are proud of their reputation for providing exceptional service. It's something they work hard to maintain both on board and on shore. From a 6-star fleet of Space-Ships to the spectacular list of inclusions featured on every itinerary, these unforgettable river cruises spoil the senses.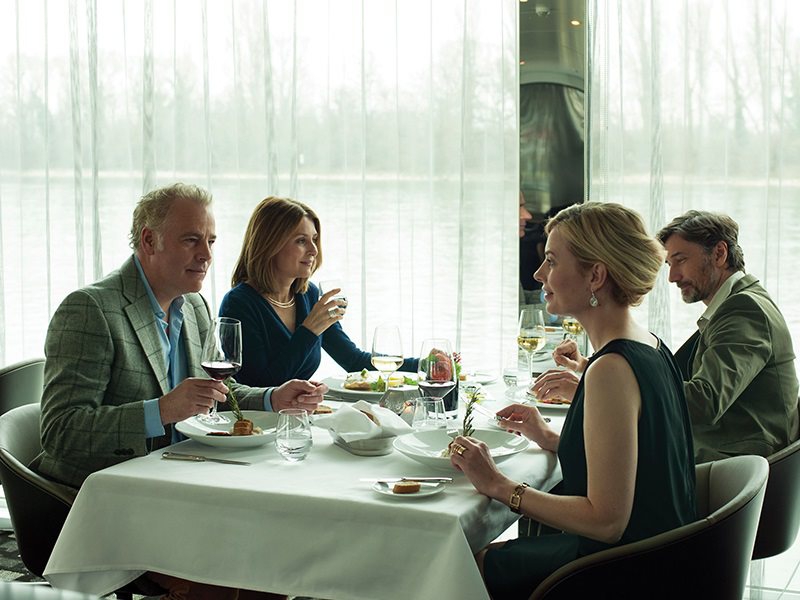 You can almost leave your wallet at home… Almost. Souvenirs aren't included. 
All onboard dining in multiple venues

Unlimited premium beverages including in-suite mini-bar

Butler service in all suites delivering excellence

Flights to and from a choice of UK airports (or Eurostar)

All shore excursions with multiple choices at each port

Connection to WiFi

Access to wellness and fitness areas

Laundry concierge service

Local themed onboard and onshore events

All tips and gratuities for onboard staff
Outstanding food and drinks
Delectable dining options are included with Scenic River Cruises. Executive chefs are trained at the world's top restaurants to offer exquisite local and world cuisine. They offer a cornucopia of choice and flavour using only the freshest, most local ingredients. This is a gastronomic journey on top of your river cruise. 
"Whether you prefer a luxurious fine dining venue, a relaxed café setting, or even choose to dine in the privacy of your suite, you will find a dining experience to suit your tastes on board your Scenic Space-Ship. Our Chefs incorporate the local flavours of the regions you pass through for a truly authentic experience."
Scenic River Cruises
A range of non-alcoholic beverages are available to order throughout the day, keeping you hydrated. There's also an extensive wine list available to pair with your lunch. After a sumptuous gourmet dinner, settle down for a nightcap from an exclusive selection of spirits. From a mouth-warming digestif like Vermouth, Pernod and Campari, to fine single malt whiskies, soothing liqueurs, and refreshing long drinks.
Have a look at Scenic's extensive onboard drinks menu here! Everything is included…
Complimentary in-suite still and sparkling bottled water

Bottled water for all onshore excursions and picnics prepared by chefs

Late-night menu for night owls

Mini-bar fully restocked daily including snacks

Room service to all suites

All on board meals and premium beverages*
---
Call your dedicated cruise connoisseur on
0161 516 7141
to discuss Scenic River Cruises!