What's Hot for Luxury Cruising in 2023?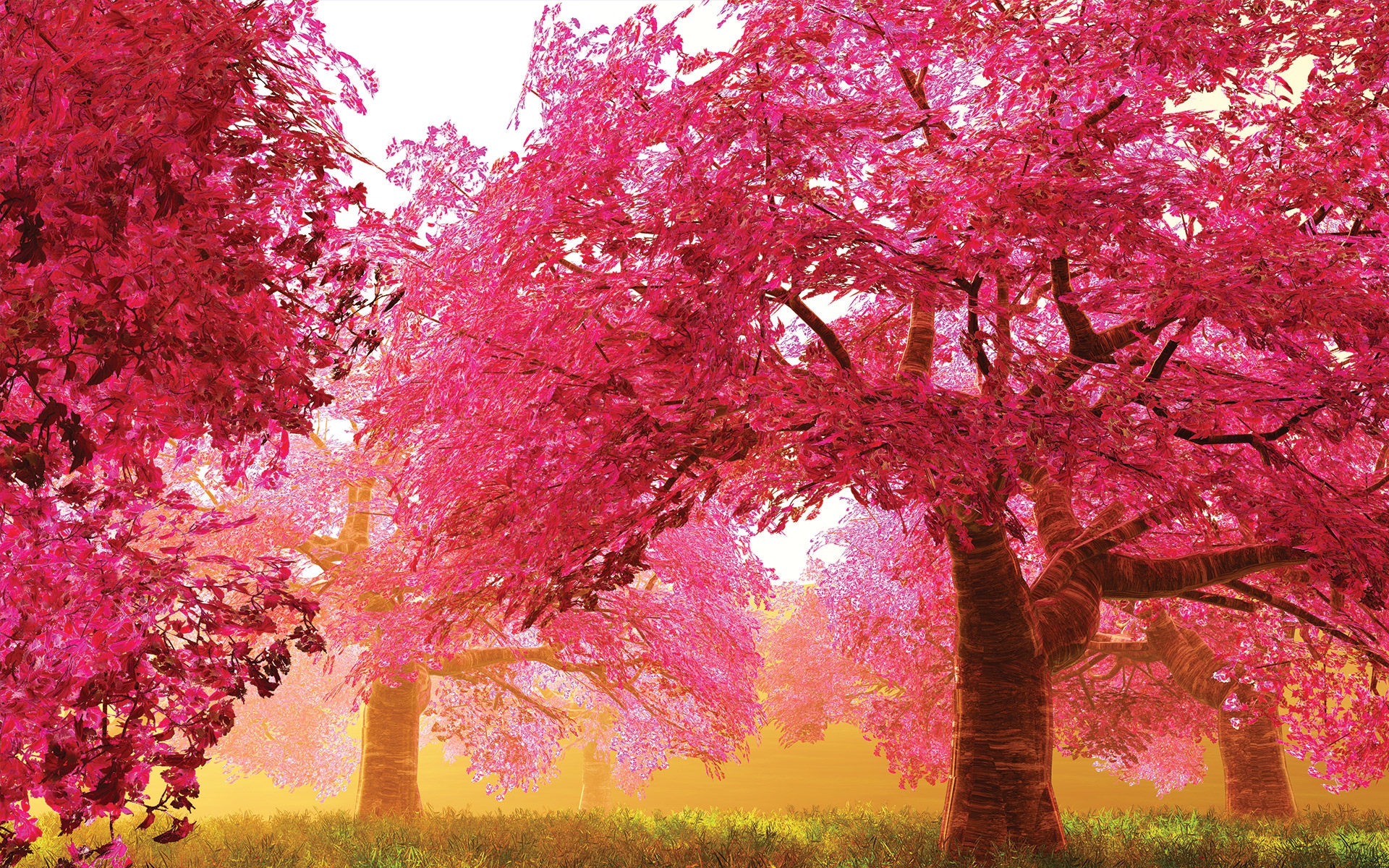 What's Hot for Luxury Cruising in 2023?
Covid-19 was a massive challenge for the cruise industry, so much so that we don't want to keep banging on about it. Instead, let's look at how far we've come since such a bleak time in our cruiseless lives. Last year was great; people were finally getting away on the cruises that they had needed for so long. The Caribbean, the Mediterranean, and everywhere in between. Classic cruising done right once again, and it was bloody marvellous.
Still, we realised we had taken what we had for granted. Simple pleasures weren't so simple anymore, and we never want to lose the things we love again. In fact we want to make them bigger, taking us further than ever before. We want to make the most of our time on this wonderful plant. It's like that bleak time in our life has forced us to rethink our lives and how we spend our time. At Panache Cruises, we're here for it.
Of course 2023 promises to be a massive year for cruising, kicking off with the January sales and ending with Black Friday sales. What's not so clear is all the different niches within our wonderful industry, and what's about to be big in 2023.
Here come our top 5 hottest trends in luxury cruising for 2023.
---
Expedition goes big
Expedition cruising is a relative newcomer when it comes to seaborne holidays. They're a different kind of cruise, removed from the traditional idea of cruising to, around, and back from a comfort zone. Expedition cruises do comfort, but way out of your comfort zone. To say these itineraries are 'off-the-beaten-track' would be a gross understatement; these are not holiday destinations at all. You'll see the real and natural world in all its glory on any Expedition cruise. You'll be walking paths that have as yet been untrodden.
There is an emphasis on exploration and land-based excursions as you sail from place to place with your mouth wide open; sights you could only dream about before. There are specialists, guides, and lecturers onboard, giving unparalleled insight into your surroundings. Some ships even have small submarines and helicopters on them!
We live in a wonderful world and an Expedition cruise is one of the finest ways to see it. Typical Expedition locations include…
Arctic destinations like Svalbard and Greenland
Antarctica, cruising through the Drake Passage
Galápagos Islands with all its endemic flora and fauna
As this cruise category becomes more dominant however, expect increasingly more destinations to become within reach of intrepid explorers.
Take a look at our Expedition Cruises or call a connoisseur to discuss them on 0161 516 7141.
The environment goes bigger
With Expedition in mind, expect to see a greater emphasis placed on the environmental cost of cruising in 2023 and beyond from passengers and cruise lines alike. The cruising industry never used to cut the mustard when it came to environmental issues. Cruise ships, particularly mainstream ones, were seen to damage marine ecosystems, dump waste into the sea, and become an eyesore for beautiful bays and ports. That, and all sorts else, gave cruising a bad rep. In 2023 however, things are due to be different. 
Things are already starting to look a lot rosier in the luxury cruise industry particularly. People realise the need to become cleaner and are taking greater responsibility for the things they love so they can do them going into the future. Slowly, but surely, it's working. Cruise lines are taking steps to clean up their act…
Hurtigruten sail hybrid-powered ships and reduced single-use plastic consumption
Ponant offset 150% of their carbon emissions
Aurora Expeditions are the first to use the X-BOW to effectuate energy consumption
Silversea introduced "Project Evolution" to build ships with hydrogen fuel cell tech
Japan becomes a top destination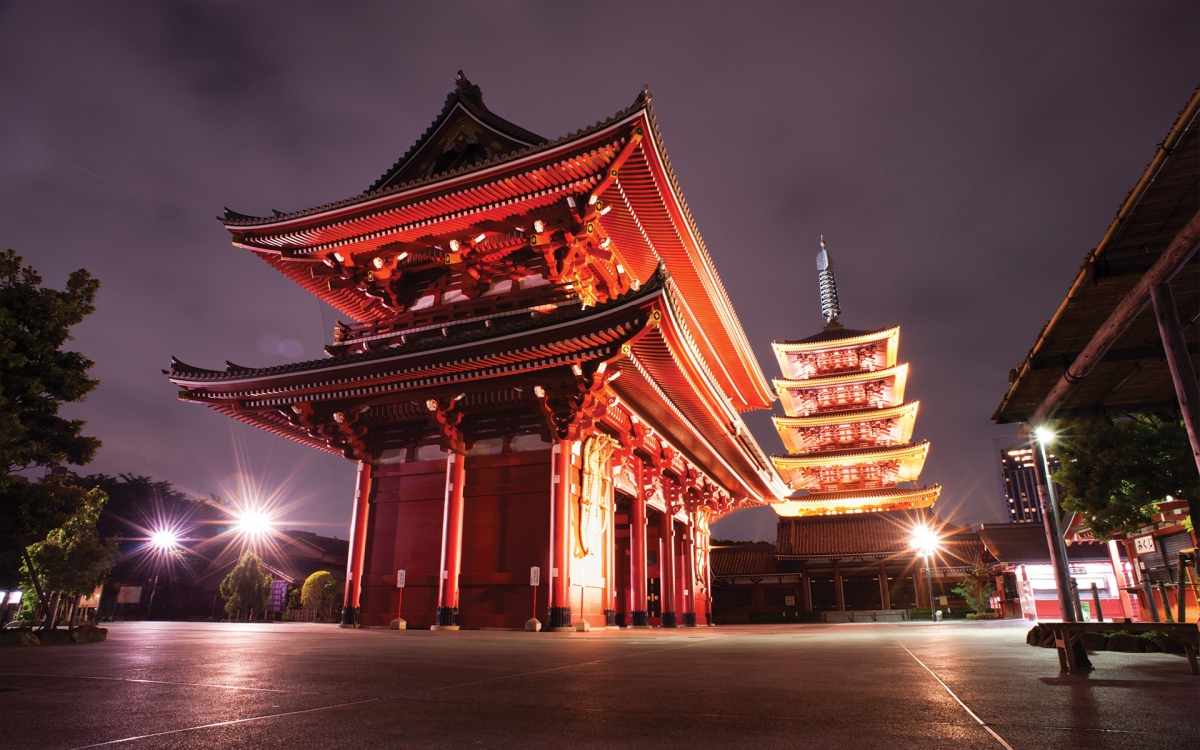 With all its bullet trains, talking toilets, and robot waiters, The Land of the Rising Sun still maintains its mystical oriental charm. Traditions and cliches such as minimalist decor behind rice paper screens, respect for elders and intricate etiquette in social situations, and sumo wrestling make sure of this. A curious blend of fascinating nature, quaint countryside, other-worldly cuisine, and high-tech cityscapes make Japan one of the most sought-after cruise locations for 2023 and beyond.
Japan's islands are mountainous; a rich tapestry of awe-inspiring views. In fact, 75% of Japan's land mass is made up of mountains while most of its 126 million population live on the coastal plains. Of course, this long archipelago of 6852 islands is surrounded by the Pacific Ocean, perfect for luxury cruisers like yourself.
What is a luxury Japanese cruise like?
Everything Japan has to offer is at your fingertips with Oceania Cruises. 
Shinto shrines, sushi, and sake; kimonos, Kobe beef, and Kintsugi. Yokohama, Nagosaki, and everywhere in between. Best of all, you're on board Oceania Riviera which blends sophistication with a contemporary flair to create a casually elegant ambiance. Don't forget The Finest Cuisine at Sea. This is the way to do the Land of the Rising Sun.​
Yokohama
Shimizu
Kobe
Beppu
Busan (South Korea)
Nagasaki
Kagoshima
Hiroshima
Kochi
Nagoya
Yokohama
An Oceania cruise goes big on comfort, casual elegance, and again, food. Suites and staterooms feature generous dimensions, 70 percent of which have private verandas. Rest your pampered head at night on an Ultra-Tranquility bed, or pamper yourself even further in marble and granite clad bathrooms. Finally, eat. Eat, eat, and eat.
A luxury Japanese cruise is so worthwhile because it offers the opportunity to take a big enough bite out of everything this country has to offer to get a real taste for it. Call our cruise connoisseurs who are ready and waiting to talk you through your next Japanese cruise.
Take a look at our Japan sailings or call a connoisseur to discuss them on 0161 516 7141.
Cape Town does too
Locally nicknamed the Mother City, Cape Town's location at the very southern point of the African continent make it an unmissable embarkation point for an African cruise. The city is known for landmarks such as Table Mountain looming over it, which makes it impossible to get lost even in this huge city of 5 million. In 2014, it was declared the best place in the world to visit by The New York Times and The Daily Telegraph. No wonder: castles, museums, national parks, and the Cape of Good Hope.
Look just beyond and it's within reach of the most natural, cultural, and historical jaunts of Africa. Cruises from Cape Town go to the South African coast, Namibia, and Ocean islands such as Mauritius and the Seychelles.
What is a luxury Cape Town cruise like?
Some Cape Town cruises even go beyond that, stretching all the way up the rich West African coast and crossing to Lisbon. Azamara's Western Africa Voyage cruise takes in absolutely everything Africa has to offer over 21 nights, departing from Cape Town.
Cape Town, South Africa
Walvis Bay, Namibia
Luanda, Angola
Takoradi, Ghana
Abidjan, Ivory Coast
Banjul, Gambia
Gran Canaria, Canary Islands
Tenerife, Canary Islands
Madeira, Portugal
Lisbon, Portugal
Azamara vessels are floating boutique hotels with all the luxurious amenities your under-pampered soul needs. This cruise line promises to change the way you see the world, docking in smaller, less-visited ports for longer than other cruise lines. Intimate ships, a genial atmosphere, and a huge variety of sailings across the world.
Most prominently, Azamara are famed for the immersive experiences they offer onshore just as much as their ships. Overnight stays are considered normal, meaning you can explore destinations at your own whim. We can't forget AzAmazing Evenings. For one night only on your sailings, you and your shipmates will take over the heart of an iconic destination for a night of food, music, and frolicking.
Take a look at our Cape Town sailings or call a connoisseur to discuss them on 0161 516 7141.
Explora Journeys take centre stage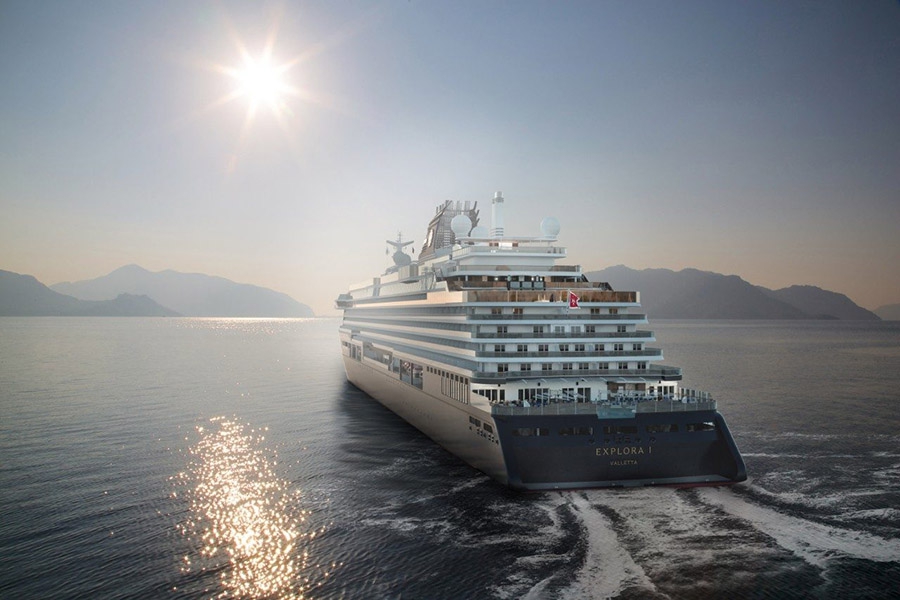 As a brand new cruise line with EXPLORA I to launch in Spring 2023, Explora Journeys are heralding a new age of luxury cruising. A capacity of 922 passengers in 461 all-balcony suites within six matching vessels creates an intimate but cosmopolitan sailing experience. This beautiful prospective fleet offers guests space to restore balance, enable discovery, and focus on well-being. This is a journey of the mind, soul, and senses.
Explora offers four swimming pools, including one with a retractable roof, nine fantastic dining experiences, and a crew to guest ratio of 1.25:1. Impeccable and attentive service is paramount to Explora Journeys' philosophy. The involvement of the Aponte family has been a crucial part of its conception and has resulted in personalised and perfected cruising for the next generation of cruise travellers.
"Due to set sail this year, EXPLORA I is my idea of the perfect cruise ship. A small yacht-style ship with all the amenities you could possibly need on board. They look like a real cosmopolitan sailing experience, taking bold steps into the future of cruising that, I believe, are long overdue to be taken"
James Cole, Founder & CEO of Panache Cruises
Explora Journeys are here to change our perception of luxury cruising. This is luxuriously contemporary cruising, focussed on destinations and experiences.
---
If you want to discuss any of these trends, or anything else cruise-related for that matter, call us on 0161 516 7141.