What is onboard credit and what can I spend it on?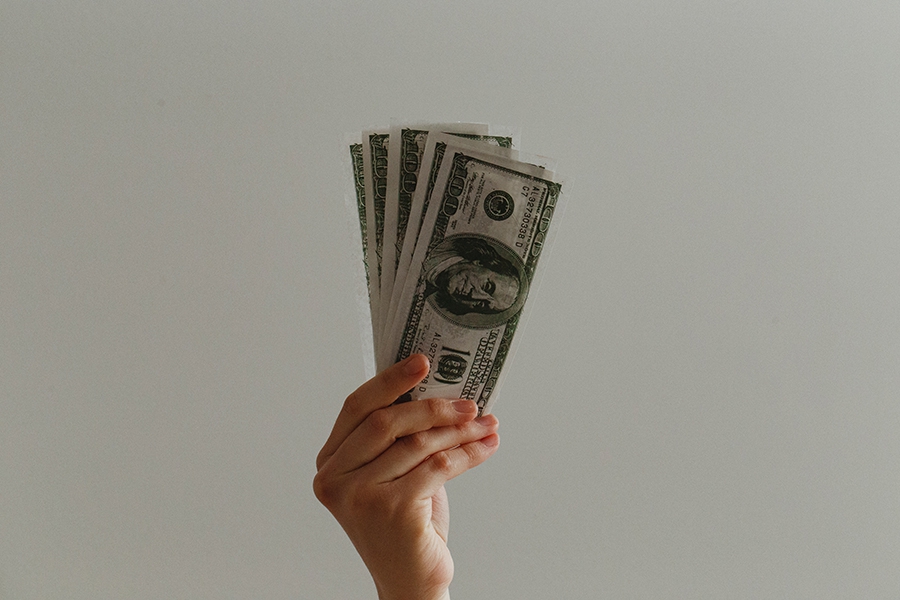 What is onboard credit and what can I spend it on?
Is there anything better than exploring our wonderful world on a luxury cruise?
No. There isn't. Being waited on hand and foot aboard lavish floating paradises, heading towards some of our planet's finest destinations and indulging mind, stomachs and souls on the way. Everything is generally included, from drinks and culinary experience to spa access and shore excursions. But there's always a way to get more luxury; always some way of further indulging yourself.
Of course it costs, but you can use your free onboard credit for that.
---
What is onboard credit?
Onboard credit can also be called shipboard credit, onboard spend, OBC or some variation of the four. It's essentially a monetary amount provided to passengers by the cruise line or agency who they book through. This credit is loaded onto the passenger's shipboard account, allowing them to offset various onboard expenses.
It's a way for cruise lines to enhance customer satisfaction and encourage spending on amenities and services offered during the voyage. It's often a gift or freeby provided as part of an ongoing promotion during the time of booking.
How does onboard credit work?
Upon embarking on the cruise, passengers find the onboard credit available in their shipboard account. The amount of onboard credit can vary depending on the cruise line, the specific cruise package purchased, promotions or loyalty programmes.
The credit can range from a few hundred to several thousand dollars per cabin, and it can be used for a multitude of onboard purchases.
What can you spend onboard credit on?
Passengers can utilise onboard credit for a wide array of purchases and services during their cruise. Depending on what's included with their base fare, what you can spend onboard credit on varies from cruise line to cruise line. 
Here are some common expenses that can be covered using onboard credit…
1. Dining and speciality restaurants
Passengers can use their onboard credit to enjoy exquisite dining experiences at specialty restaurants on board. This includes fine dining establishments that offer gourmet meals and unique culinary experiences.
For example, you could spend your onboard credit at Explora Journeys' speciality dining experience, Anthology. On the other hand, all dining experiences are included on an Oceania Cruises cruise so you'd have to find some other luxury to indulge in.
2. Beverages
Onboard credit can be applied to beverages, including alcoholic drinks, soft drinks, specialty coffees and bottled water. Where these drinks are included on your base fare, you can enjoy premium or specialty beverages. Purchase an extra-special bottle of Champagne or a particular whiskey at the onboard whiskey bar.
3. Spa and wellness facilities
Luxury cruise ships boast luxurious spas offering a range of treatments, from massages to facials. Often you can gain entry into these facilities and use the sauna, steam room and whatever else is there, but services can cost extra. 
Onboard credit can  be used to unwind and rejuvenate with these pampering services.
4. Shore excursions
Exploring ports of call through guided tours and excursions is a significant part of the cruising experience. Onboard credit can be applied towards these excursions, enriching the overall journey.
Again, some cruise lines such as Regent Seven Seas proudly boast that their shore excursions are absolutely included and completely unlimited. Spend your onboard credit elsewhere. On the other hand, Oceania Cruises offer a certain amount of shore excursion credits up to the value of $1,600. You can choose which shore excursions to spend them on!
5. Shopping
Passengers can indulge in retail therapy at the onboard boutiques, purchasing jewelry, apparel, souvenirs, and more using their onboard credit.
The writer of this text was very impressed with Explora Journeys' range of shopping options, including their own-brand boutique The Journey. Treat yourself to some Mandela Blue smelly bits, they're gorgeous!
6. WiFi for your devices
Onboard credit can cover relatively boring but equally important internet packages and phone calls, allowing passengers to stay connected with loved ones or stay updated on important matters. Some cruise lines include internet in your base fare, some don't. Speak to a cruise connoisseur to find out!
7. Gaming and casino
For those who enjoy gambling, onboard credit can be used at the ship's casino for a chance to try their luck. This applies to certain cruise lines, and you'd have to ask for the full terms and conditions before planning to place all your onboard credit on red!
How to maximise your onboard credit
Plan ahead. Research and plan how you want to use your onboard credit to ensure you allocate it to the experiences and services that matter most.

Check the terms and conditions. Familiarise yourself with any restrictions or limitations on using onboard credit, such as specific usage guidelines.

Budget wisely. Use your onboard credit judiciously, focusing on experiences that will enhance your overall cruise experience.

Prioritise experiences. Consider using your onboard credit for experiences you might not have tried otherwise, such as dining or spa treatments.
---
If you'd like to find out more about onboard credit and luxury cruising in general, give the Panache Cruises team a call on 0161 513 8200 and they'd be happy to help!