The Pursuit for AzAmazing Food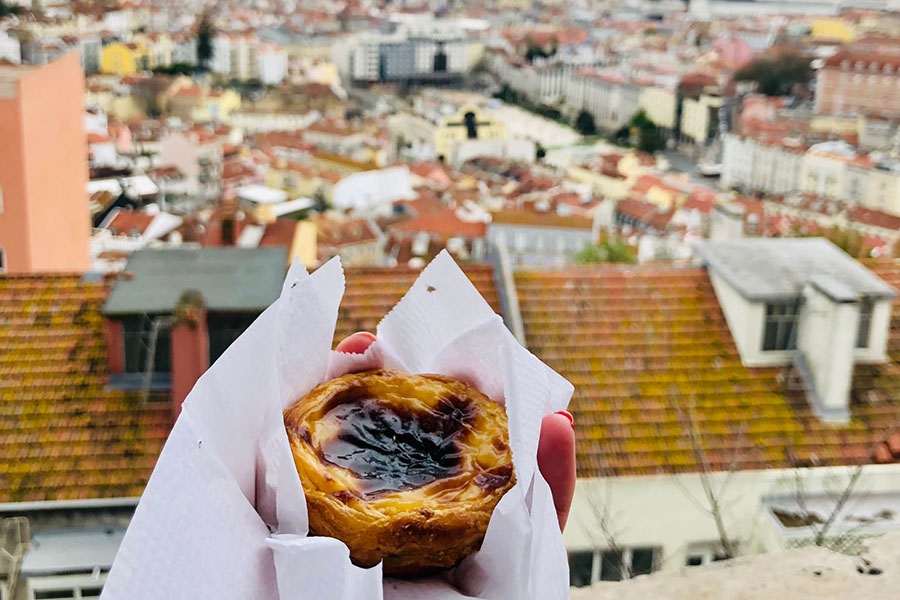 The Pursuit for AzAmazing Food
Apr 6, 2022
azamara, azamara pursuit, azamazing, food blog, food experience, local cuisine, lisbon, portugal, culinary experience, restaurant review, luxury cruise, small ship cruise
Sophie was on board Azamara Pursuit last week, sailing around the south of Portugal and Spain! When asked to document the food experience on board, she didn't disappoint...
"On arrival at the port in Lisbon, the staff were very welcoming and helped us with our luggage tags and taking our suitcases off to our cabins. We were checked in straight away and made our way to the testing area where a third-party medical team completed a Covid-19 antigen test. They handed us a card with a number on and asked us to wait in the seating area for our tests to be cleared which took around 20 minutes. Once our test results came back negative, we were able to proceed onto the ship! Overall, we found the boarding process very easy and straightforward.
I was very lucky to be assigned a Category V1 Club Balcony Stateroom on Deck 7 and it was beautiful. On arrival, our cabin steward showed us to our stateroom and explained how everything worked and where to place our suitcases under the bed. There was inclusive bottled water and soft drinks in the mini-bar as well as toiletries in the bathroom. On our bed had a lovely Azamara Tote bag which came in handy when getting off the ship in port. The balcony was setup with two chairs and a table which is perfect for sailing in to port or having a drink before dinner.
As I travelled with my friend, we had our beds set up as a twin configuration which was more than comfortable but you can also have it as a double. Initially the pillows were feather but due to an allergy, I asked if these could be swapped and they did it instantly which was great service. In the wardrobe, there were plenty of hangers which is a huge plus because sometimes you can find there is only a handful and its never enough! There was also robes, slippers and spare blankets for the bed.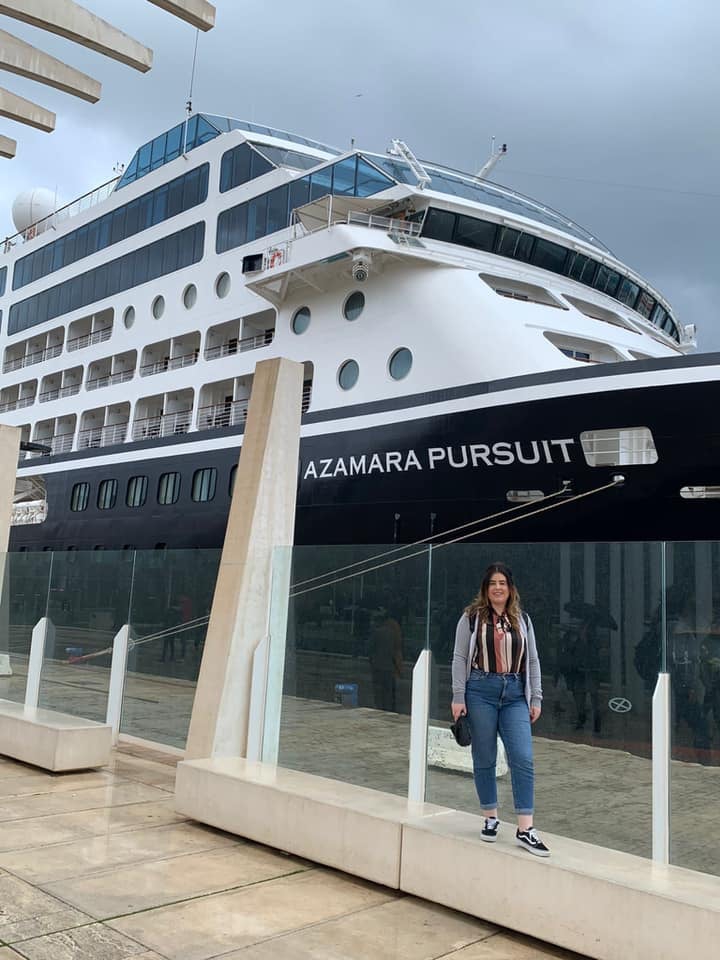 The cabin has its own individual temperature control system and also benefits from the new HVAC filtration system which means the air you breathe indoors is comparable to the fresh sea air you breathe whilst relaxing on deck. This advanced filtration system takes in fresh sea air and moves it through a 2-stage filter, plus copper coils, to eliminate 99.99% of germs. It's also always handy to know about the plug sockets before travel; on board Azamara they have a range of European, USA, UK sockets & USB ports in the cabins. Each evening, a small chocolate treat was left in our cabin by our cabin attendant alongside the daily program for the next day and any other useful information such as Covid procedures and time changes.
Although I suffered a little bit with seasickness for the first day or two, I was keen to try as many of the restaurants on board as possible. Here's my review of each venue on board Pursuit...
Discoveries Restaurant
This is the main restaurant on board Azamara and is open for breakfast and lunch on some days but every evening for dinner. The menu alternates each evening but there are a couple of key features which stay the same. There is an "always available/classic menu" which includes much-loved meals that are available every evening. Some of these are prawn cocktail, French onion soup, New York Strip Steak, grilled salmon, and grilled chicken breast. This is great because if you don't like one of the daily additions to the evening menu, you know there is always a classic to fall back on. The other feature is the "destination immersive menu" which focuses on a different destination each evening and there is always an appetizer, hot appetizer, entrée and desert.
The food in Discoveries was fantastic and the service was impeccable. Our servers introduced themselves each evening and were very attentive. There was a great selection of wines, but you could also order additional drinks from the bar if you wish. There was always freshly baked bread provided for the table with a lovely selection of butters, hummus, and pesto dips.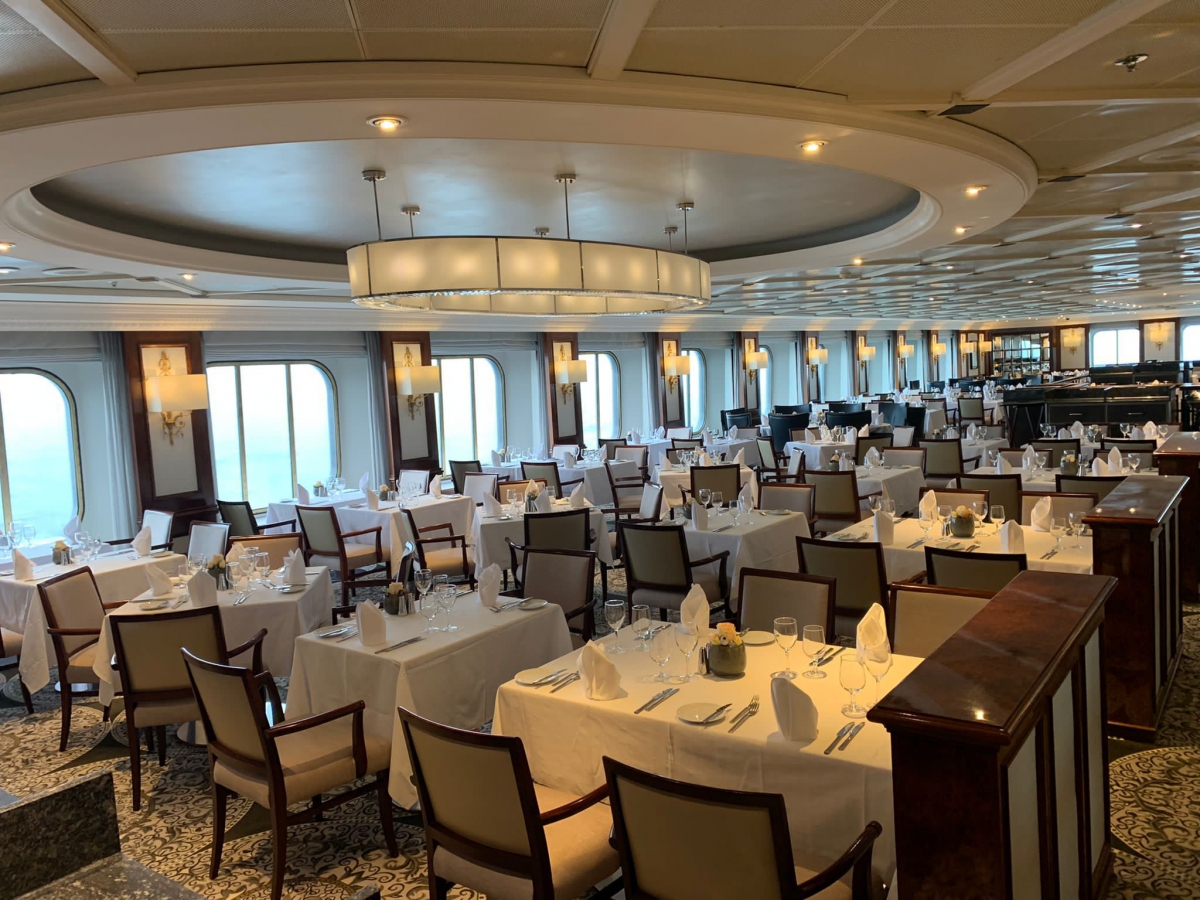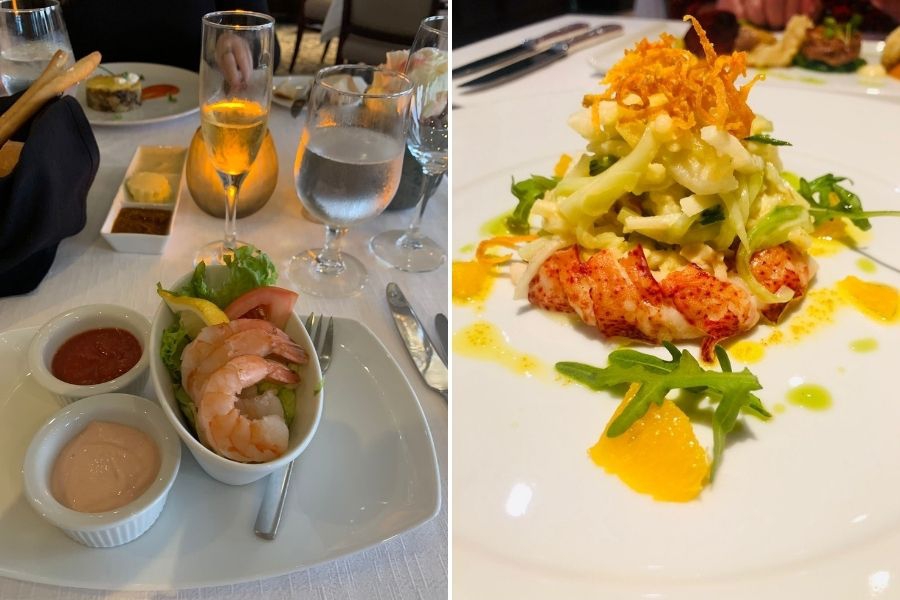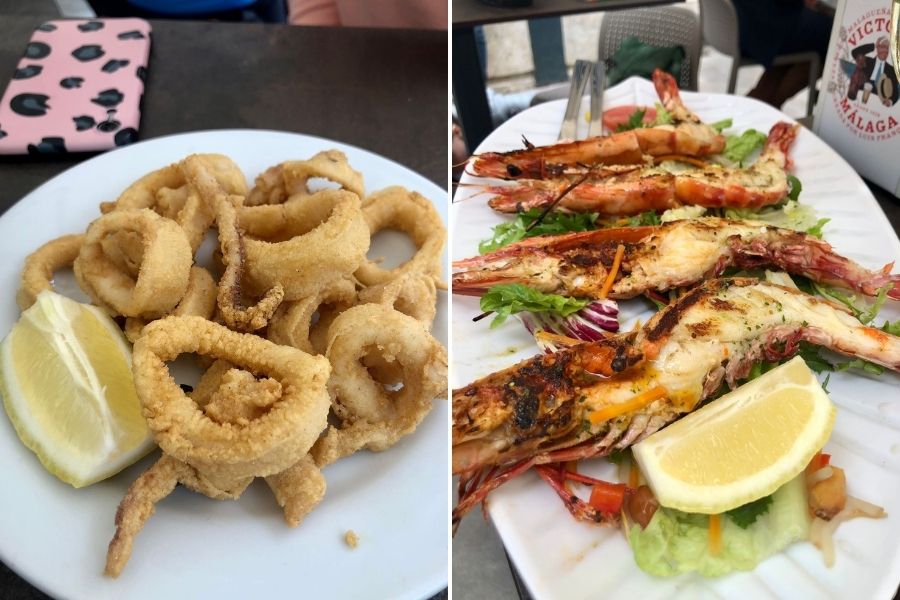 Windows Cafe
This is the buffet restaurant on board and is open for breakfast and lunch as well as a different themed dinner each evening. For example, on my cruise they had a British theme, French theme, and Asian theme. For breakfast, there was a wide selection of fresh fruit, yoghurts, cold meats and cheeses as well as a hot selection of sausages, bacon, waffles, French toast and freshly prepared eggs or omelettes. Currently, due to Covid safety measures, the beverages are not self-service, but the waiting staff are very attentive and will approach you on arrival to take your drinks orders. You can order your usual specialty coffees, teas and fresh juices but they also have a smoothie bar that you can order from or if you fancied a mimosa or Bloody Mary cocktail, these are available as well.
At lunchtime, there were plenty of hot and cold options and also desserts including plenty of ice cream choices. Windows Café has plenty of indoor seating as well as the sunset veranda to the aft of the ship which allows you to dine alfresco with excellent views.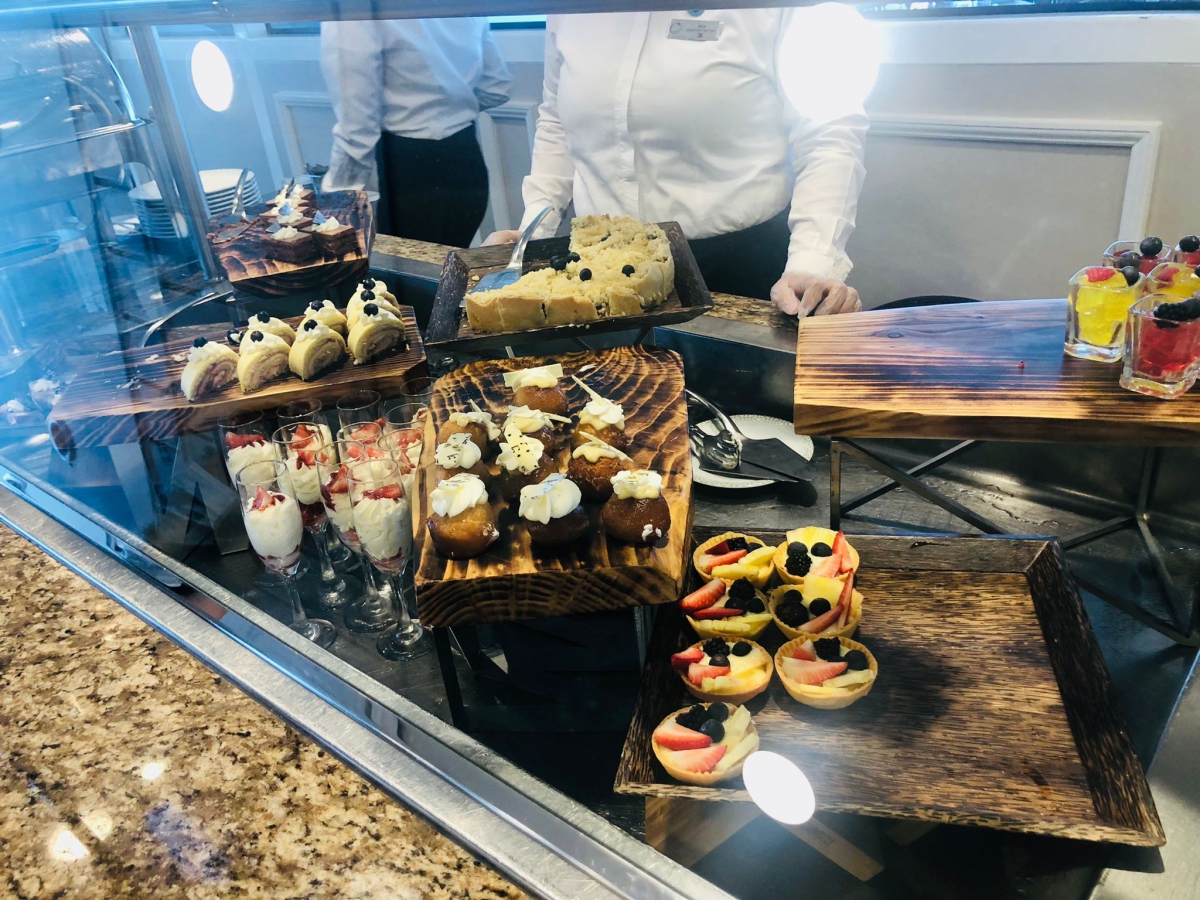 The Patio
This area is great for casual dining during the day if you were sitting soaking up the rays by the pool. On our third night we were treated to Azamara's traditional "White Party" held on the pool deck and the food was served from the Patio. They had barbecues setup and were grilling chicken, fish and lamb chops and presenting them to the buffet as fresh as can be! There was a large selection of salads, meats, and cheeses as well as freshly baked breads.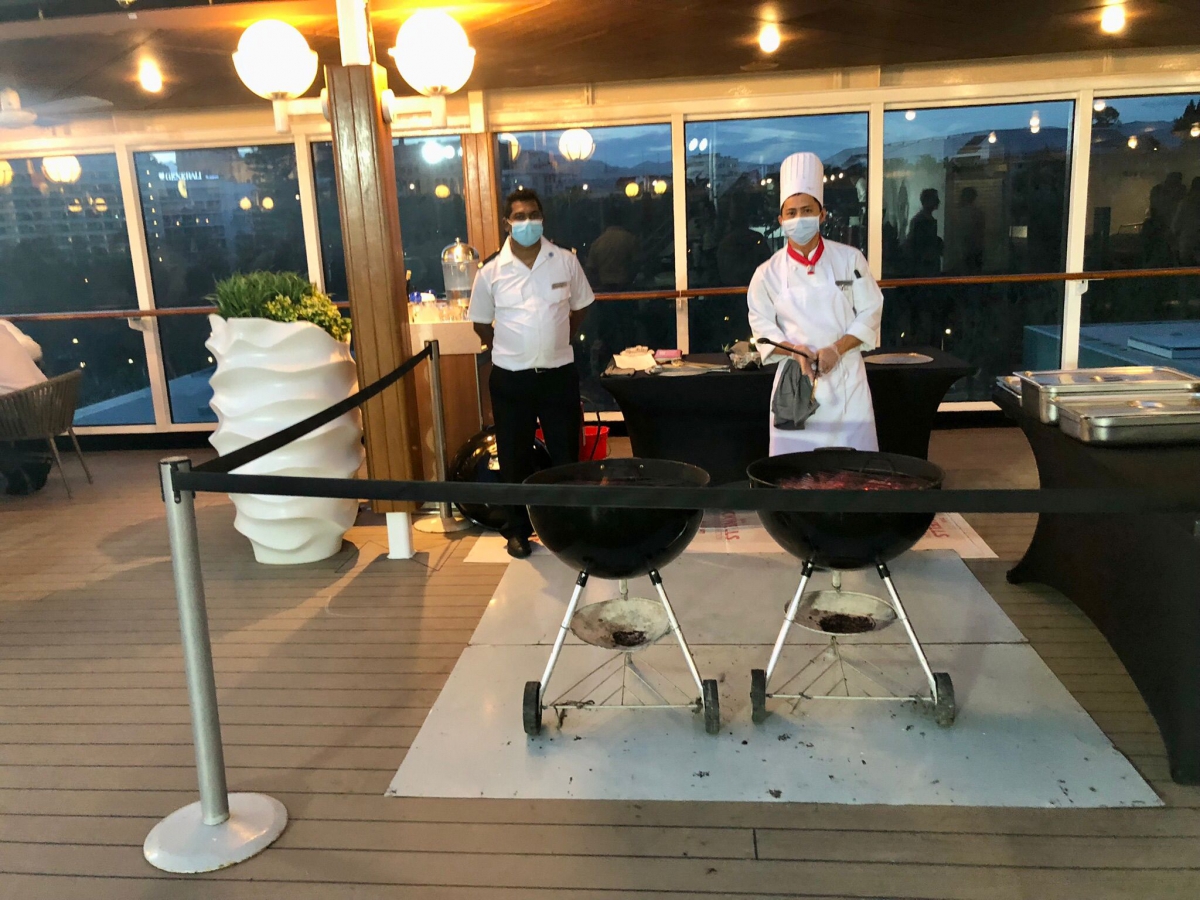 Mosaic Cafe
This was the hub of the ship and a perfect place for meeting up during the day and we stopped here for a coffee and a little bite to eat on our sea day. It's in the heart of the ship and surrounded by the on board shop and jewellers so you can have a drink and peruse at the same time. The coffee menu here was quite extensive and there was always a fabulous selection of cakes, biscuits, and small sandwiches which were perfect for a mid-morning or afternoon snack.
Prime C Steakhouse
We dined at Prime C, one of Azamara's speciality restaurants, on our last night and it was an excellent choice. I felt it was certainly great value for money at $30 per person. We had a beautiful scallop dish for starters and also shared a lobster salad because we could not decide, there were so many exceptional dishes to choose from! The great thing about the speciality restaurants is that if you dine in Prime C or Aqualina, you can actually mix and match between the menus and order something from each. The staff were incredibly knowledgeable about the menu and our server explained to us the history of chateaubriand whilst carefully cutting up the delicate piece of meat. The restaurants are located at the aft of the ship so if you go for a slightly earlier sitting, you would have beautiful views over the ocean (if you are sailing) and be able to see the sunset whilst enjoying your meal.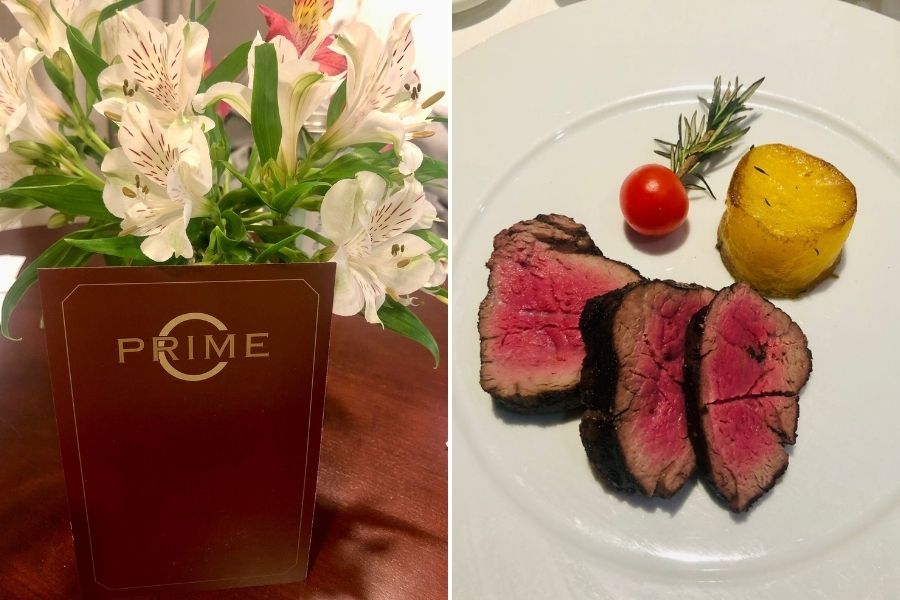 Lounge & Bars
The Cabaret Lounge is a fantastic space on board to see live entertainment from the cruise directors and performance staff. It's not a Broadway show, but it doesn't need to be. Our cruise director, Ernest, treated us to a solo show on the first night as he was an ex-Broadway performer so he had a range of songs and stories for us. Another night, the assistant cruise director, Tanya, also performed a solo show which showcased her operatic talent with added glitz and glam. Overall the on board performance team were superb and really talented, keeping us entertained all week. During the day, the Cabaret Lounge is used for lectures, cooking demonstrations, and various meet-ups. It's a stylish but versatile area of the ship that is a great place to spend the day or night.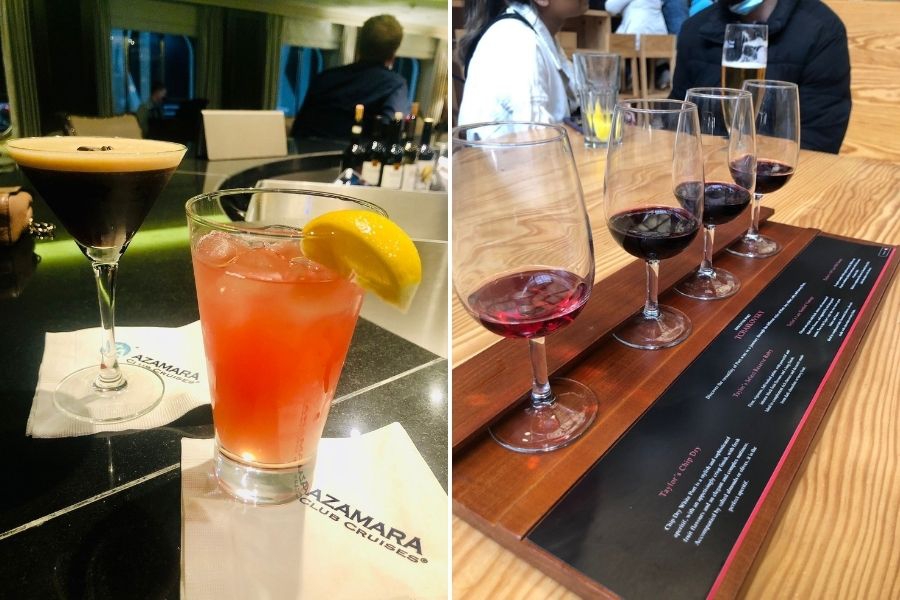 We also spent every evening in the Living Room and it was such a great atmosphere. They had a DJ playing all sorts of music every night and one night they even had karaoke which was a lot of fun. Everyone got involved but there was absolutely no pressure if you are like me and just want to sit back and enjoy rather than take part! The staff were so attentive and each evening they remembered what drinks we liked which was a really nice personal touch and a huge benefit of these kinds of intimate, small ship cruises. This area is also open during the day and, as it's right at the front of the ship, it has huge, floor-to-ceiling glass windows, perfect for a coffee in a comfortable chair as you watch the waves go by. Early in the evening they even serve a little tapas buffet if you're getting peckish before dinnertime.
The Drawing Room and library area was another quieter space for guests to relax on board. I didn't spend much time in there but the ambience was very chilled out and the beautiful art on the ceiling is absolutely stunning - it's worth spending a few peaceful moments in there just to appreciate that.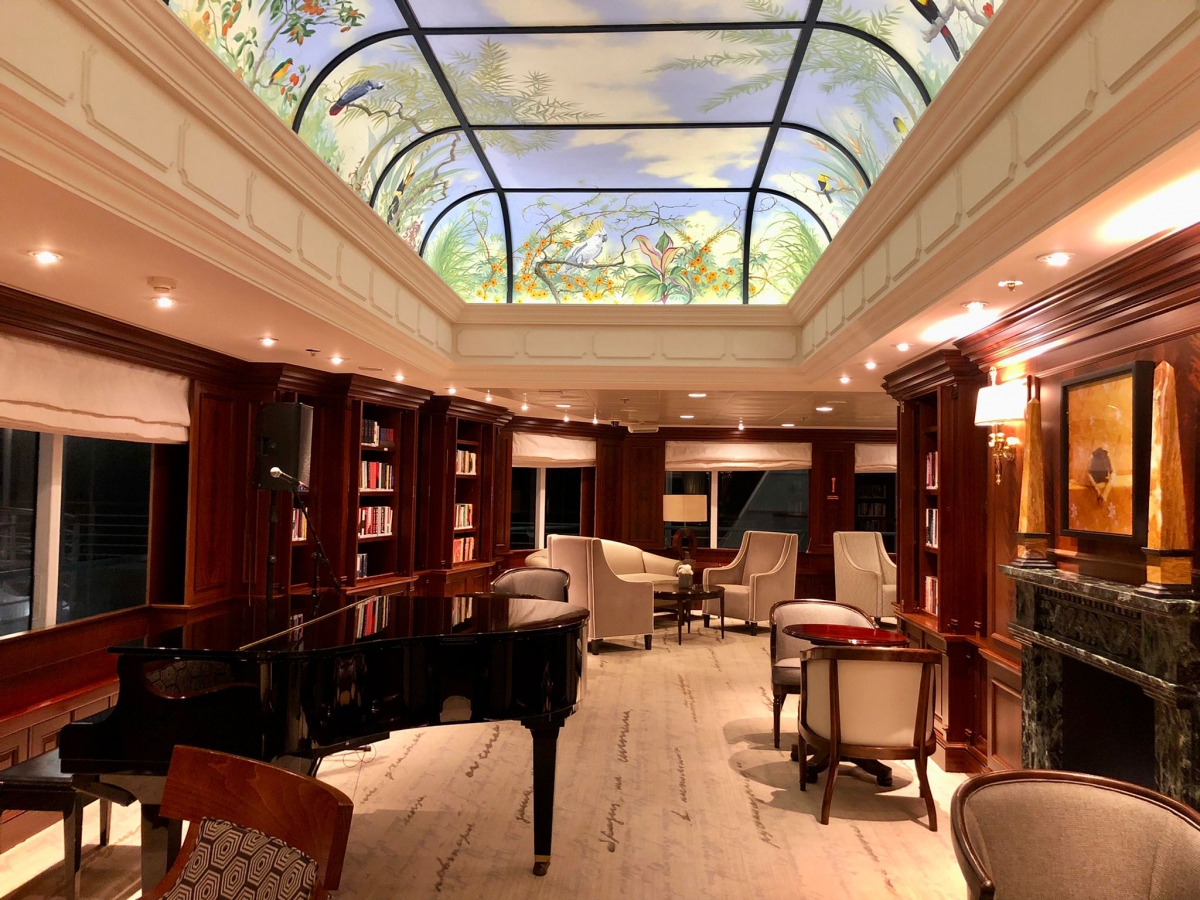 Lisbon Food Experience
It is also well worth mentioning that Lisbon is a fantastic destination to immerse yourself in food culture. We sampled countless traditional pastries, called Pasteis de Nata, and visited a really great food hall called Time Out Market located right near the waterfront. Here we not only tried some delicious food, but also did a port wine tasting where we learned a little bit about the port industry in Portugal and tried a few different samples. I would thoroughly recommend adding an extra day or two to your cruise holiday if you are embarking or disembarking in Lisbon, as this extra activity really boosted my overall experience.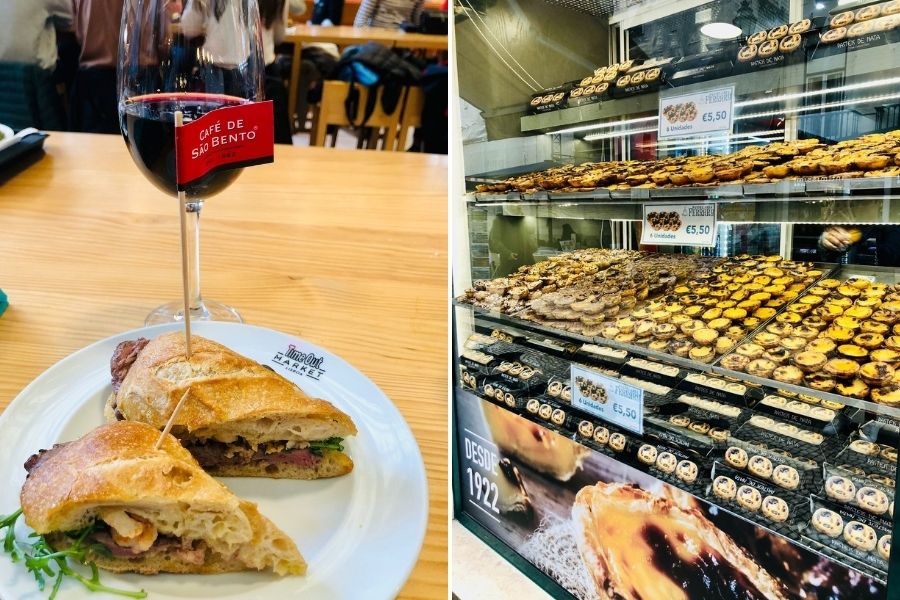 Overall, my experience on board Azamara Pursuit was absolutely fantastic. It was a really relaxing and luxurious break away and I enjoyed every moment. The highlight of my cruise experience had to be the staff on board! They were incredibly attentive, welcoming, and knowledgeable. They really have missed having guests on board and nothing was too much trouble."
To book a luxury ocean cruise with Azamara, call us today on 0161 513 8200 and we'd be delighted to help.