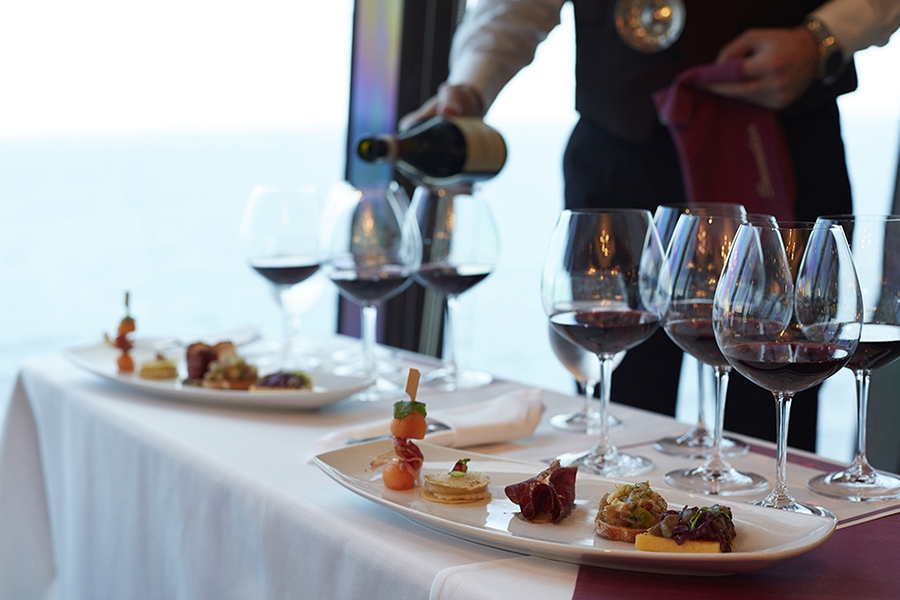 Finest Cuisine at Sea
The Finest Cuisine at Sea® - This is what you will experience onboard an Oceania Cruise, but why?
From authentic Italian dishes to classic steakhouse fare and internationally-inspired Poke bowls, all food onboard is specially selected and prepared by the most talented chefs from around the globe. Using only the finest ingredients, whether its Castilla-La Mancha saffron or custom milled French flour, these artisanal ingredients are reflected in the culinary masterpieces that can be savoured while onboard an Oceania Cruise.
Behind these exquisite and award-winning onboard dining experiences is Oceania Cruises Executive Culinary Director - Master Chef Jacques Pépin. He and his team of dedicated chefs strive to deliver The Finest Cuisine at Sea®.
Dining options onboard an Oceania cruise are complimentary within the cruise fare. Whether you choose to visit The Grand Dining Room which is available onboard all of the Oceania fleet or you fancy something a little different from the specialty restaurants, you will be spoilt for choice when it comes to choosing which delectable dining experience to explore.
The Grand Dining Room
The Grand Dining Room presents an elegant setting for dining at breakfast, lunch and dinner. Serving an array of fresh continental dishes such as Roasted Veal rack and Herb-crusted rotisserie chicken from a daily changing menu there is sure to be a culinary delight just for you.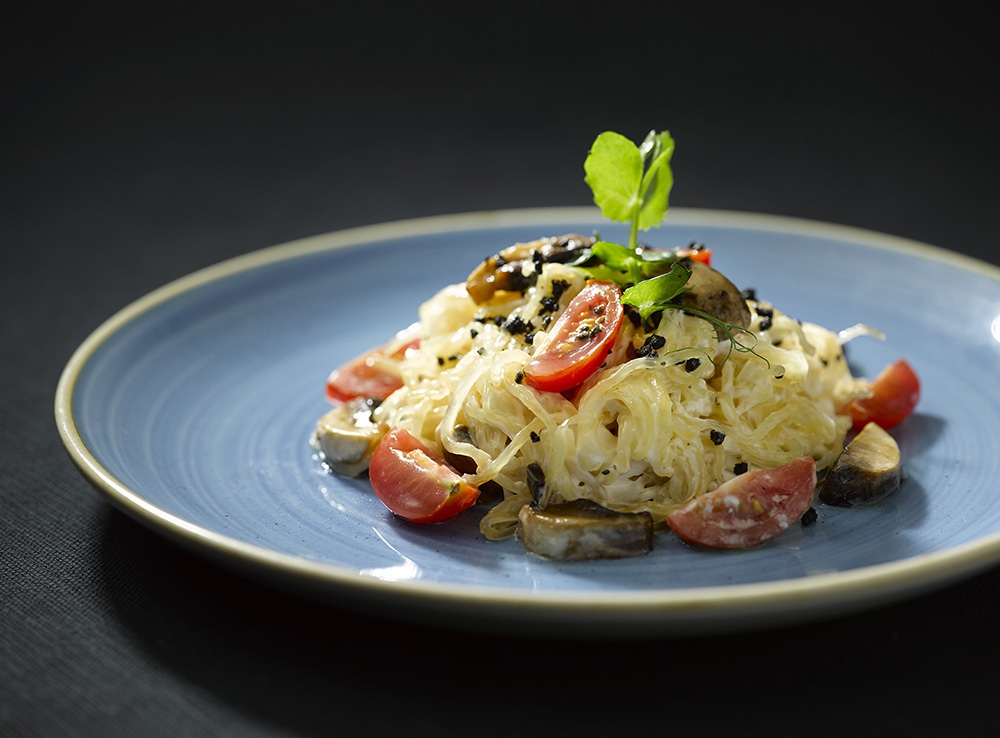 Toscana - Authentic Italian
If Italian cuisine is what you're after then Toscana has you covered. The Italian culinary staff onboard serve up the finest, traditional recipe dishes from octopus carpacchio to lasagna alforno alla Bolognese, all presented on elegant custom-designed Versace china which gives that extra touch of luxury.
Toscana is open for dinner on board Marina, Riviera, Regatta, Insignia & Nautica. Reservations required.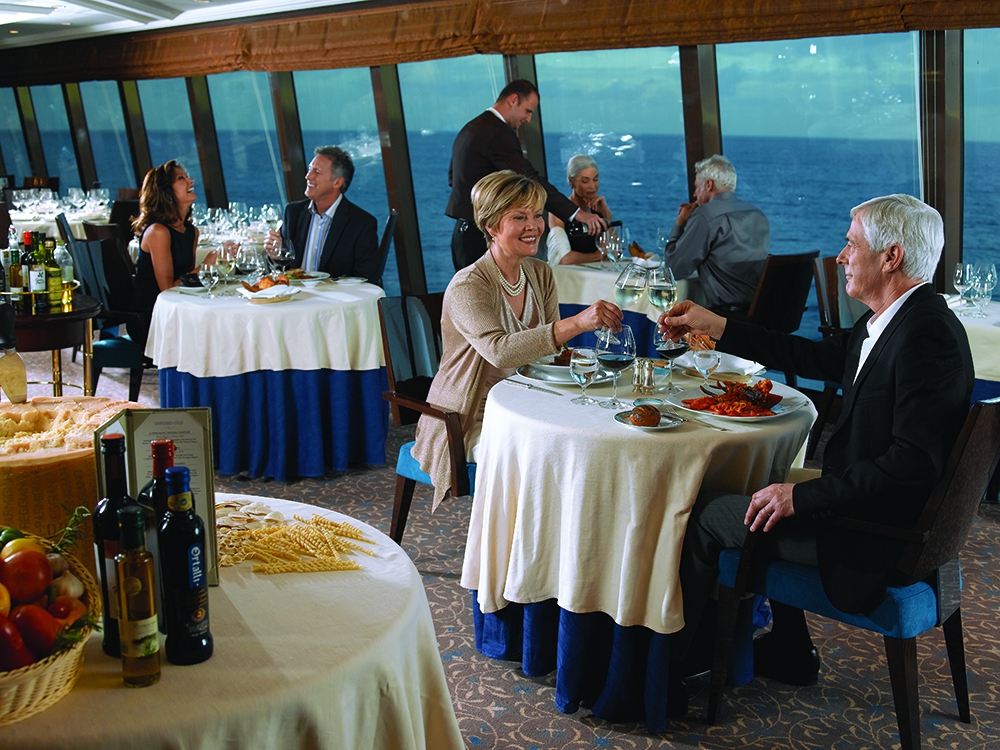 Polo Grill - A Classic Steakhouse
Polo Grill embodies all the traditions of a classic steakhouse with the added touch of luxurious décor. The grill offers time-honoured favourites including certified Black Angus beef and succulent seafood such as grilled swordfish or lobster gratinée.
Polo Grill is open for dinner on board Marina, Riviera, Regatta, Insignia & Nautica. Reservations required.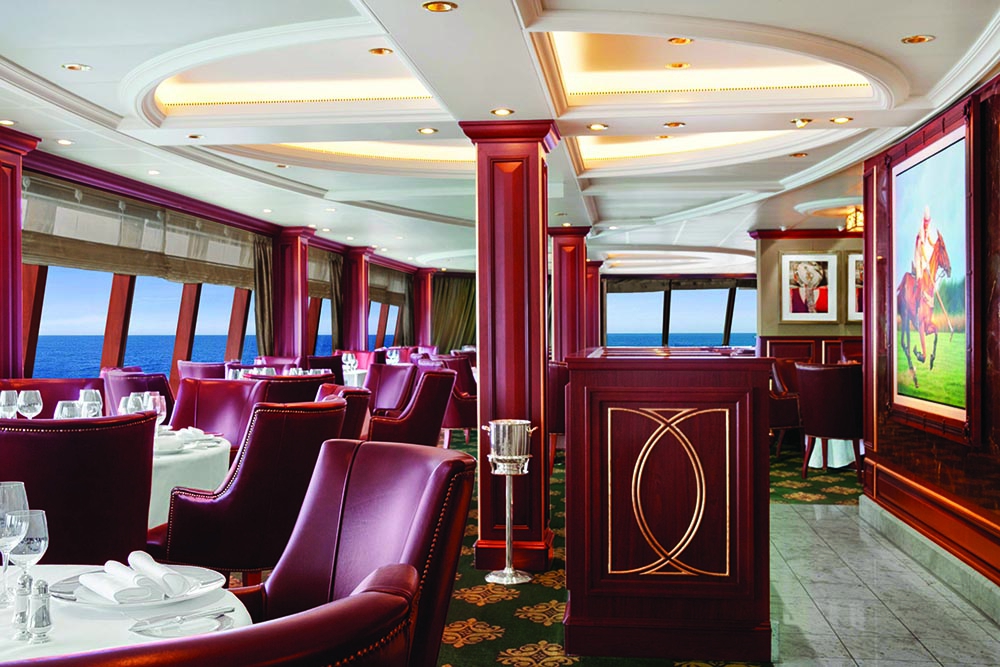 Jacques - A Passion for French Cuisine
Jacques restaurant has been modelled after a Parisian bistro to pay homage to Master Chef Pépin. Exquisitely decorated with comfortable and eclectic surroundings, the menu at Jacques offers classic French dishes from rotisserie chicken to sea bass fillets all beautifully reinterpreted by Jacques Pépin himself.
Jacques is open for dinner on Marina and Riviera. Reservations required.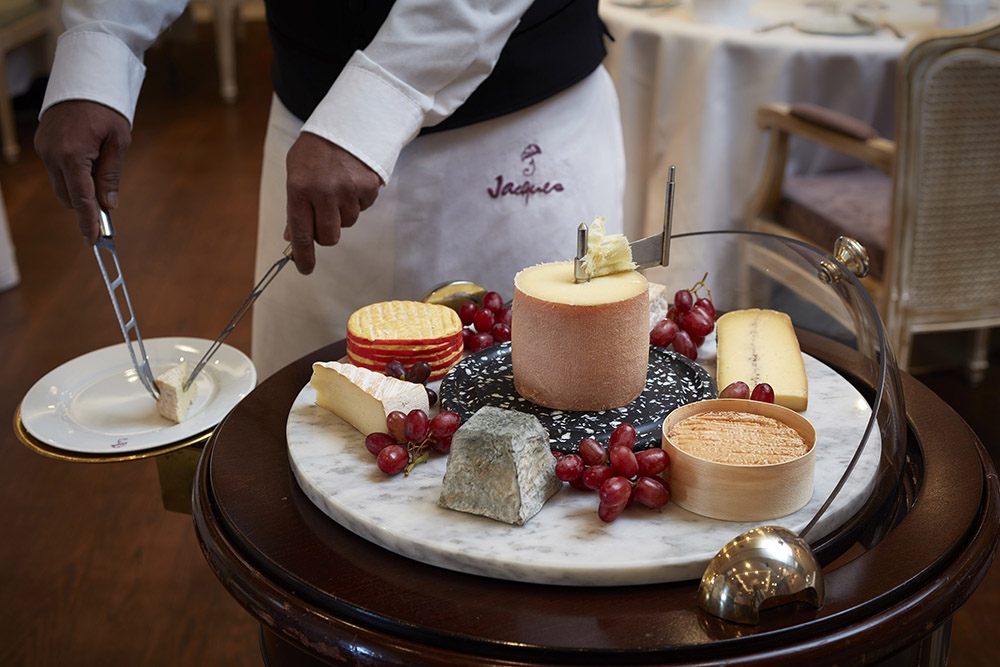 Red Ginger - Bold Asian Cuisine
Red Ginger brings a taste of Asia onboard an Oceania cruise. The chefs have developed modern interpretations of classic Asian dishes from Malaysian beef penaeng served with coconut rice and paratha roti to Thai vegetable curry. The gastronomic pleasures of Red Ginger are complimented by the interior décor which brings a touch of harmony and tranquillity to your dining experience.
Red Ginger is open for dinner on board Marina, Riviera and Sirena. Reservations required.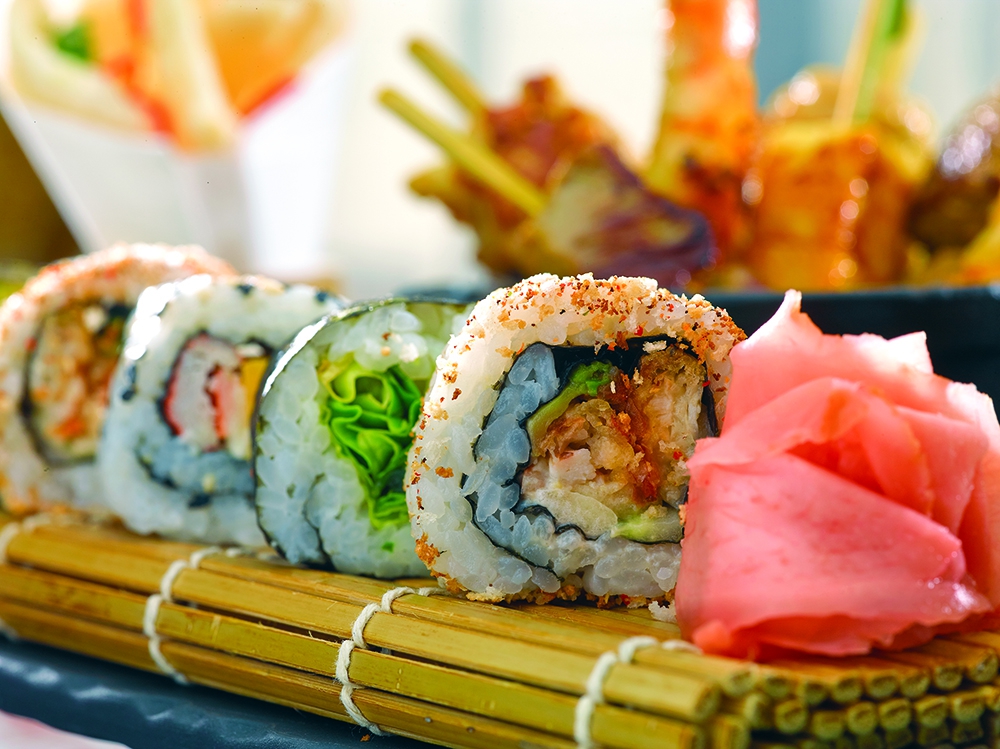 Tuscan Steak - Exclusive On Board Oceania Sirena
Inspired by two of Oceania's specialty restaurants, Toscana and Polo Grill, Tuscan Steak blends Italian flair with the classic appeal of Polo Grill. Featuring a diverse menu of rustic Italian favourites, classic steak dishes and succulent seafood, Tuscan Steak is sure to deliver an exceptional dining experience.
Tuscan Steak is open for dinner on board Sirena only. Reservations required.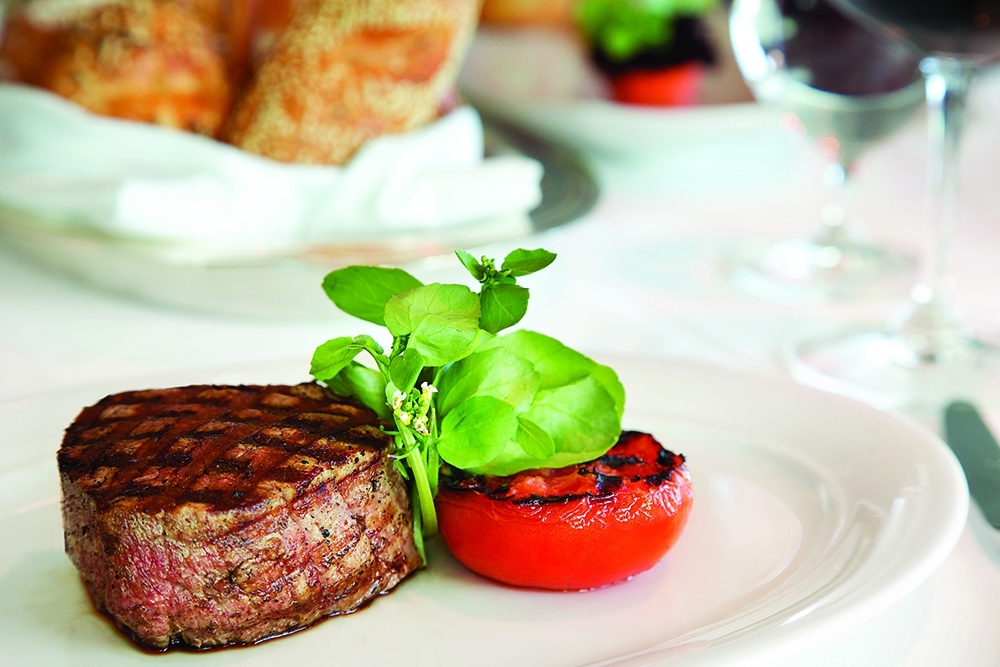 Terrace Cafe - Informal Dining
For something a little more relaxed, the Terrace Café serves up a sumptuous selection of dishes for breakfast, lunch and dinner from handmade pizzas to freshly prepared sushi. Set in a beautifully inviting space featuring floor-to-ceiling windows, options to dine inside or alfresco, the Terrace Café offers a carefree dining experience any time of the day.
Open for breakfast, lunch and dinner onboard all of the Oceania fleet. No reservations required.
Horizons - Afternoon Tea
Afternoon tea is a splendid pastime and this is no different onboard an Oceania cruise. At 4 o'clock every day, a classical string quartet plays while the celebratory teatime event unfolds. The staff onboard present an abundant array of pastry carts filled with delicious sandwiches, petit fours, scones and irresistible desserts, all washed down with a selection of traditional and artisanal teas.
Served daily at 4pm on all the Oceania fleet. No reservations required.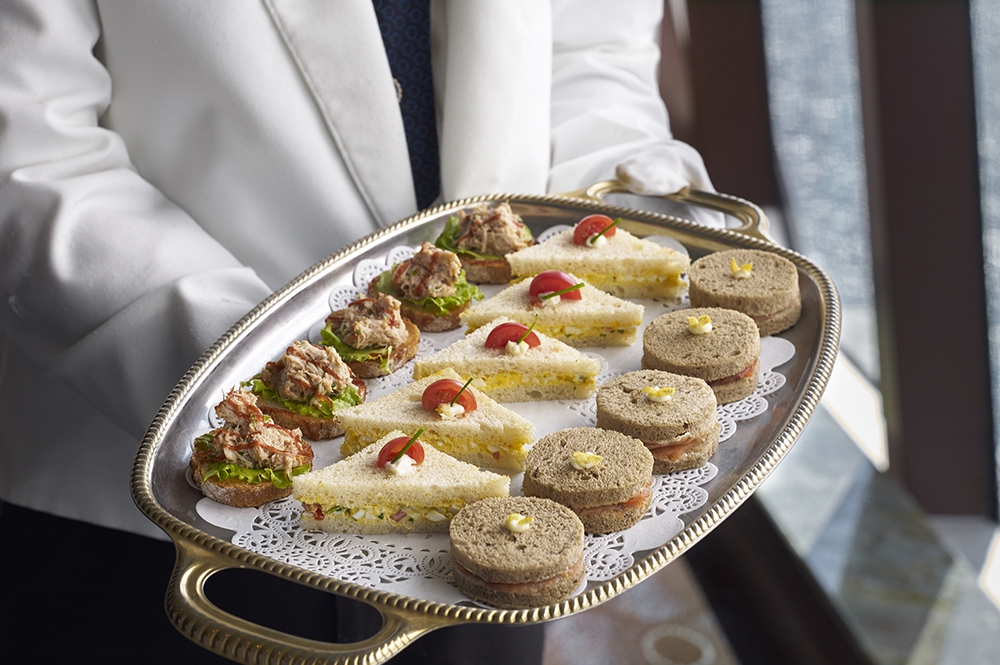 Waves Grill - Alfresco Dining
Waves Grill is the epitome of casual laid-back dining, featuring an extensive menu of all-American favourites from gourmet grilled burgers to succulent seafood and sandwiches. Set in a spacious shaded area just steps from the pool, the mouth-watering menu at Waves Grill has something to offer for everyone.
Open for lunch and afternoon dining only onboard all of the Oceania fleet. No reservations required.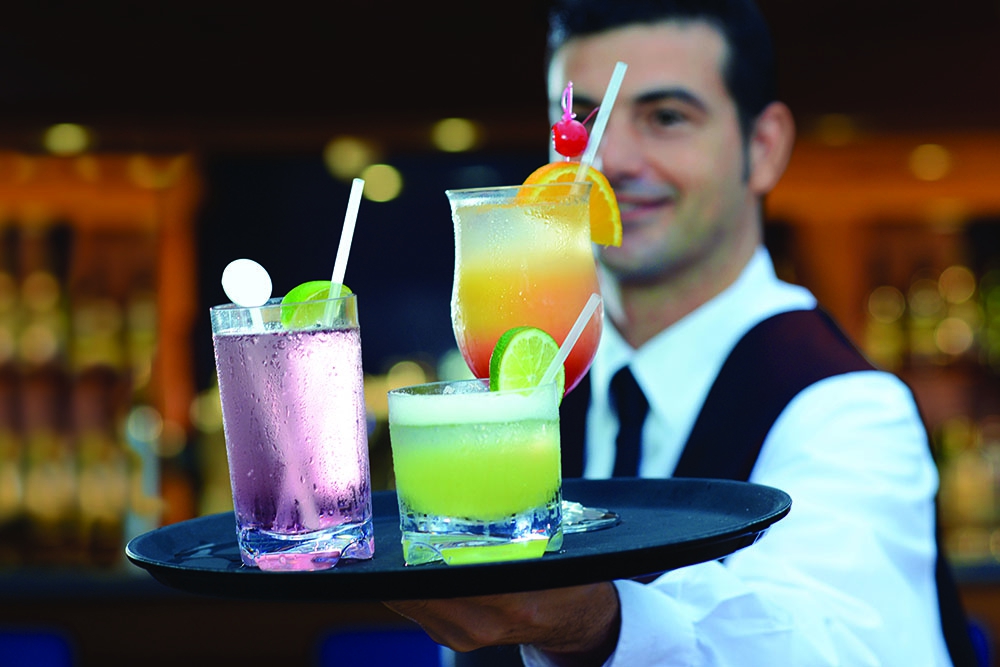 Baristas - Specialty Coffee
If coffee is your thing then the Baristas speciality coffee bar is just the place for you. Whatever your style of coffee may be, the master baristas onboard are there to welcome you and ensure you have a charming experience.
Open daily until early evening on all the Oceania fleet. No reservations required.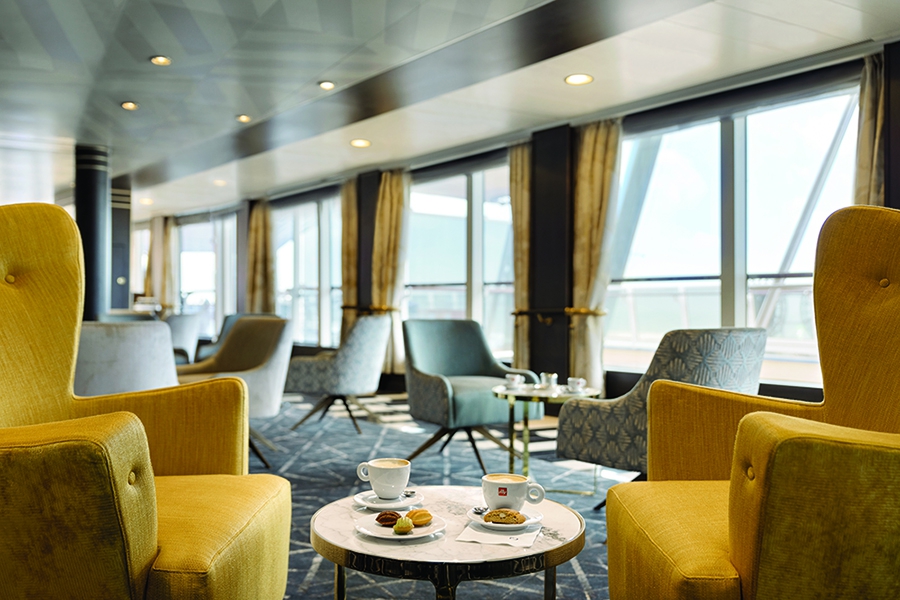 Not only do Oceania offer a wealth of exquisite dining experiences onboard, they also provide the opportunity for guests to get involved and experience the worlds cultures through the lens of food and cooking. The Culinary Centre offers expert instruction to guests where they can discover the secrets of seafood cookery delivered by the passionate Chef Instructors, or, guests have the option to join a popular Culinary Discovery Tour ashore.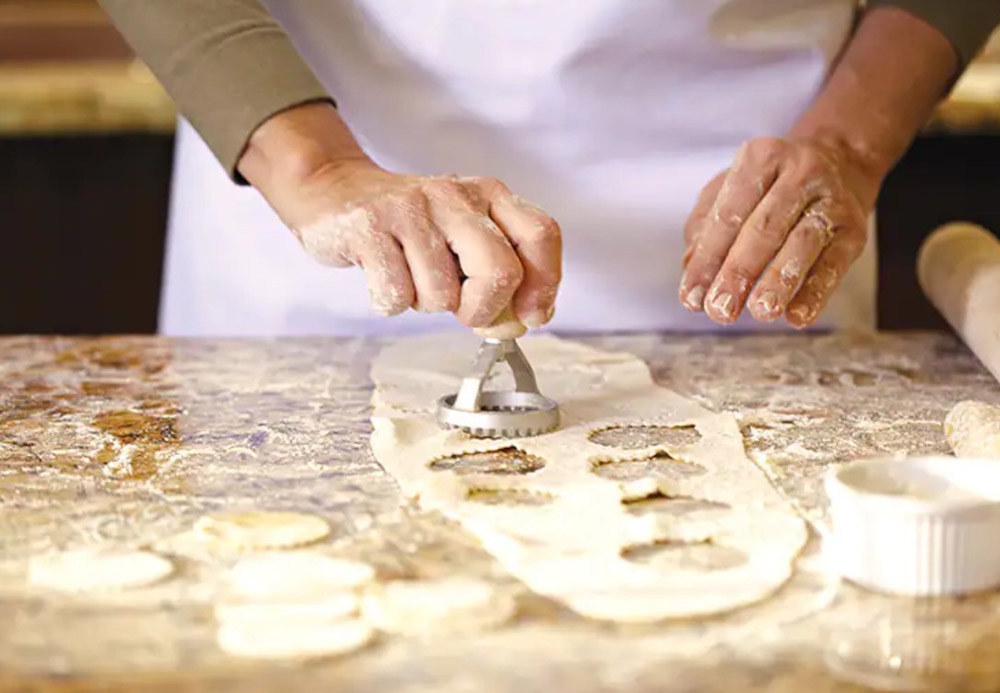 New for 2023 - Oceania Vista!
Vista is the new ship being added to the Oceania fleet in 2023 which will offer two new and exciting dining experiences, Ember and Aquamar Kitchen.
Ember - Inventive American Creations
Featuring a tantalising menu of inventive American creations blended with time-honoured classics, the alluring ambiance of dining at Ember will warm your culinary soul with delicacies like braised short ribs and crab cakes waiting to tempt your palate.
Aquamar Kitchen - Wellness-Inspired Indulgence
For those looking to indulge on extraordinary culinary offerings without any of the guilt, then Aquamar Kitchen could be perfect for you. Serving up a menu of healthy dishes from avocado toasts to slow-roasted salmon with quinoa tabouleh, Aquamar Kitchen will provide you with a new perspective on dining and the pursuit of wellness.

… and this is why Oceania Cruises have The Finest Cuisine at Sea®.
Find out more about Oceania Cruises here.
Call us on 0161 513 8200 to speak to one of our expert Cruise Connoisseurs, nothing is too much trouble.