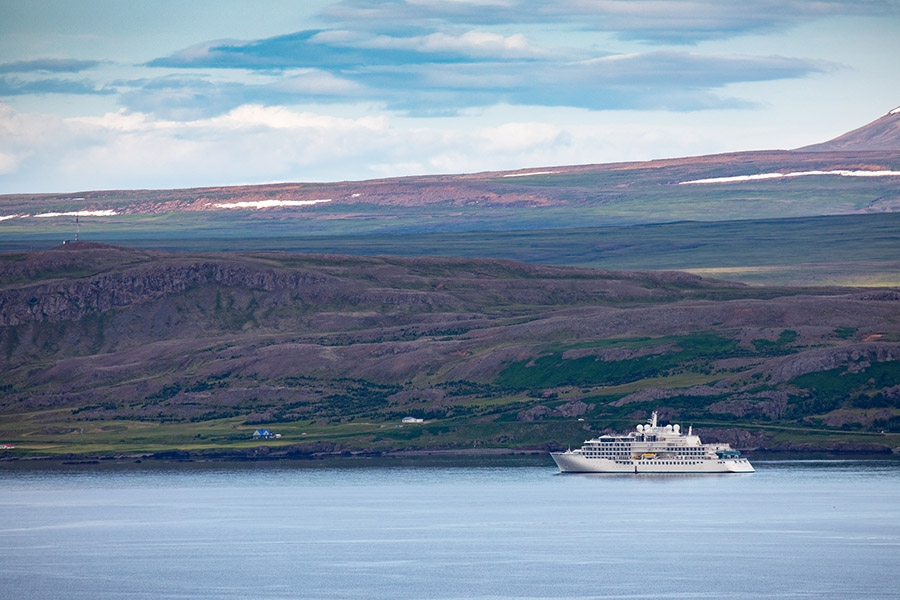 Expedition Packing Guide
Expedition cruises come in all shapes and sizes, from an exploration of the polar regions to a discovery of tropical islands. With our luxury expedition cruise partners, you will often find that there is emphasis placed on wildlife encounters, contact with the environment and natural landscapes, visits to historical sites, active excursions, and overall immersion into the local life and landscape.
Far different from a 'regular' ocean cruise, you will also find that your packing is quite different, too. In that case, you may encounter a number of questions about what to bring and what not to bring, so we have put together this guide on what to consider before embarking on your next expedition cruise with Panache Cruises.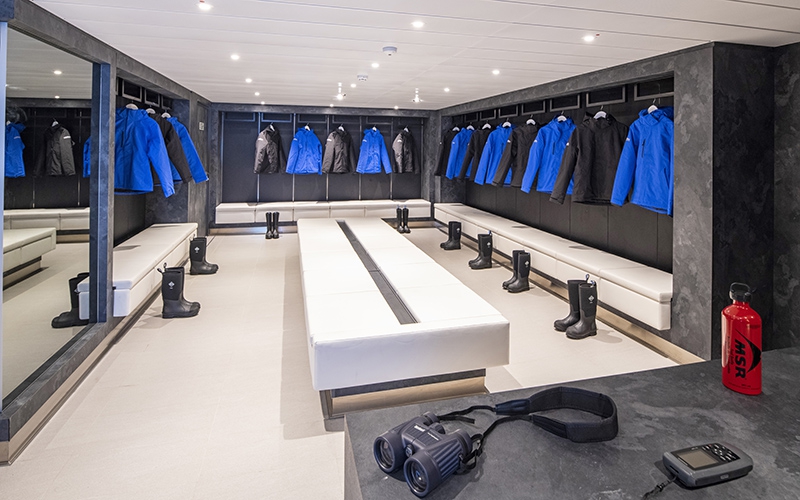 Important documents
Let's start with the most essential items: valid passport (with 6 months or more remaining), visas (if necessary), health forms and insurance. Additionally, since we are now sailing in 'Covid' times, you will likely be required to bring your vaccination passport and any paperwork relating to Covid testing. Other important items to bring on your expedition cruise will be personal medications, including seasickness medication if you are embarking on a potentially rough voyage, such as the Drake Passage. Make sure to carry all of these items in your hand luggage for ease of access.
General clothing advice
Now this will cover a wide range of expedition cruises, as previously mentioned, from freezing temperatures in Antarctica to the sweltering climes of the Seychelles.
For polar voyages, you will often be provided with a cruise line issued parka for both warmth and safety (they will be branded so your group leader doesn't lose you on excursions!). In the polar regions, layering is essential and our most crucial piece of advice for your expedition packing list. Make sure you have several layers which gradually increase in thickness, so that it is easy to simply remove or add layers depending on whether you are inside your warm cabin, out on the top deck, or on an excursion on the ice. Merino wool base layers are the best thermals, so make sure to buy and pack plenty. Ensure you have good quality fleeces, thick socks, a buff or scarf, thick ski gloves (bring a pair of liner gloves too) and a couple of woolly hats to help regulate your body temperature.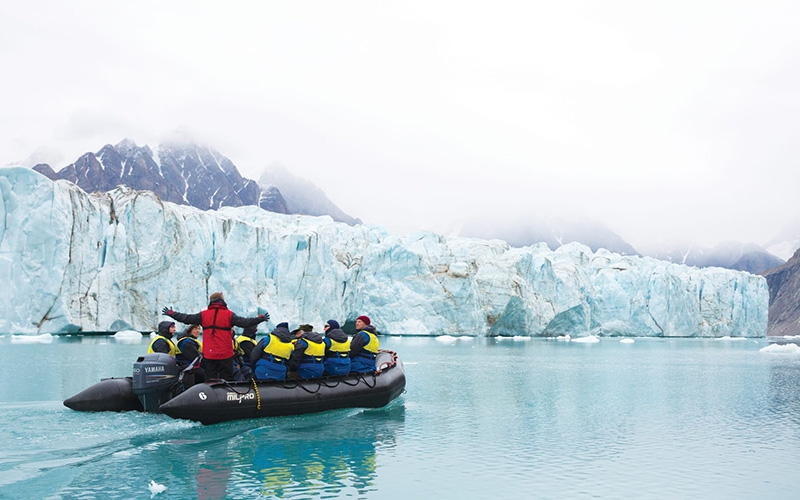 On the other hand, if you are heading off on a tropical island adventure, packing lighter and smaller is much easier. As well as your swimwear, make sure you pack plenty of sun protection too; this includes long sleeved shirts or blouses, t shirts to cover your shoulders, sun hats, sunglasses, and long skirts, dresses or loose pants. The last thing you want on your expedition is to get sun burn or – even worse – sun stroke. So make sure you are well covered and of course, bring plenty of sun cream too.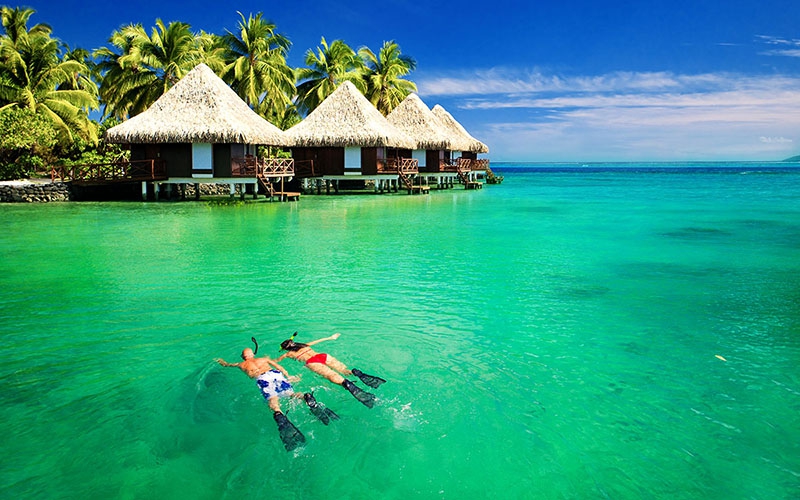 Formal wear?
Most expedition cruises are casual or informal, so formal nights are scrapped. Ditch the ballgowns and three-piece suits in favour of comfortable evening wear, such as casual dresses, jumpsuits, flat-heeled shoes, and casual shirts. It is always worth checking with your individual cruise line whether jeans are accepted as an appropriate form of evening wear.
Footwear
One of the biggest dilemmas for an expedition cruise is what footwear to bring. It's easy to overpack when it comes to shoes, so again we recommend looking at your itinerary and the excursions you may want to go on.
If you're visiting the polar regions, make sure you've got sturdy boots or walking shoes with good grippy soles – steer clear of fashionable trainers with smooth soles as these won't be safe to use on shore. If you are likely to be on a rough passage, you will also want sturdy shoes for on board as well, so you don't slide around the deck or trip in the corridors. Most expedition cruise lines also provide boots for excursions onto the ice in Antarctica.
For the tropical climates, we recommend taking a decent pair of walking shoes as well, for any hikes or active excursions you might take part in. On these expeditions, however, sandals with good soles and straps will also suffice, as will regular trainers and more fashionable or casual items for evening wear and for visiting beaches, climbing into kayaks, and slipping on by the pool.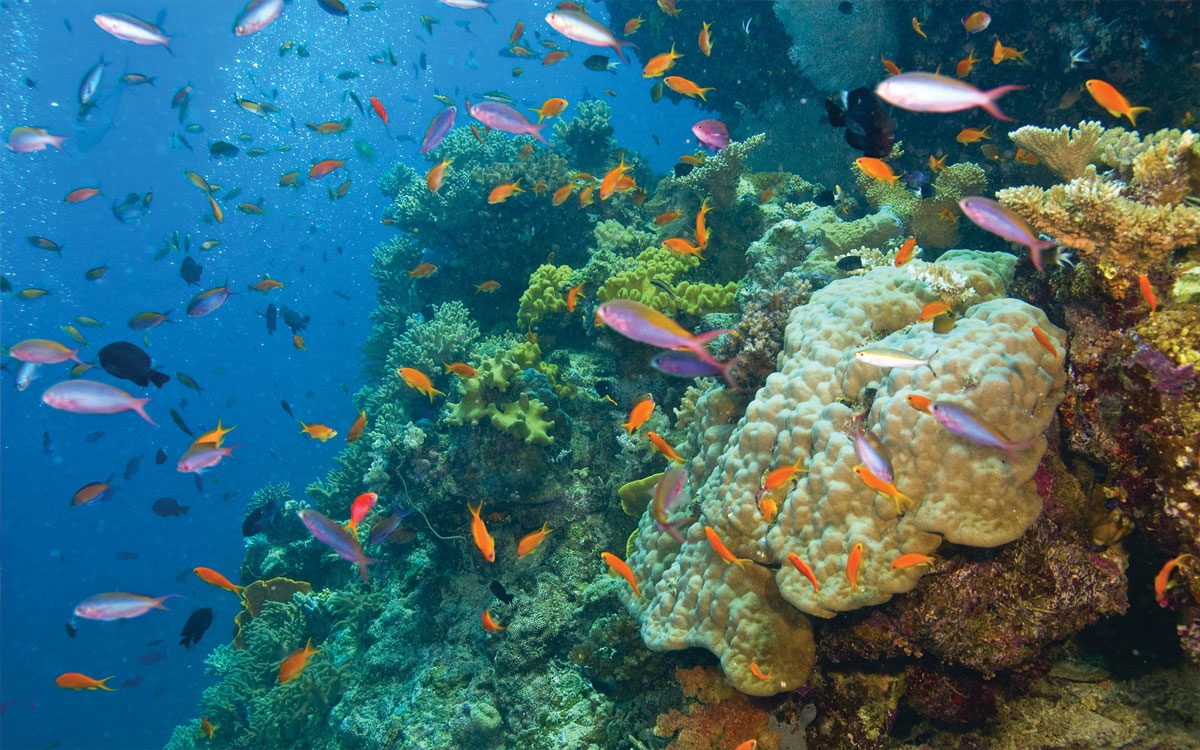 Camera
One thing we have heard time and time again is "I wish I had brought a decent camera with me!". An expedition cruise is often a once-in-a-lifetime event, so make sure you have a good camera with you to take photos to show your friends and family back home. Some expedition cruises also bring professional photographers on board to host photography sessions with guests and help you get the most out of your gear.
We guarantee you will want to look back on those photos for years to come so it really is worth spending extra on equipment that is of a high quality. Some travellers even choose to bring a GoPro or drone to capture incredible footage from above or below the ocean's surface!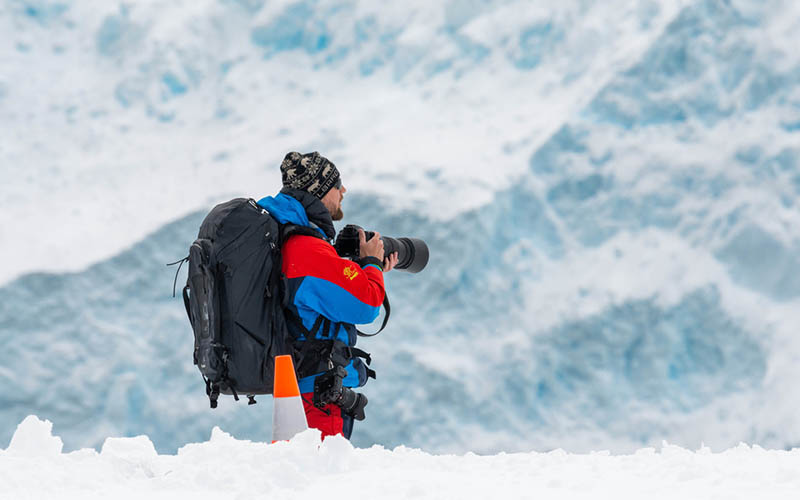 Binoculars
If you are heading off on an expedition cruise where wildlife is the primary focus, such as Antarctica, the Galapagos, Alaska or the Arctic, we recommend you pack a lightweight pair of binoculars. You are likely to use these regularly as you are sailing or when you are anchored out at sea but close to islands or ice. Don't miss out on viewing some of the most spectacular wildlife in their natural habitat.
Anything else you think should be included on this list? Let us know!
Find out more about Expedition Cruises
---
Want to experience this? Give the Panache Cruises team a call on 0161 513 8200 and they'd be happy to help!