Cruising in the Wake of Covid, by Gary Buchanan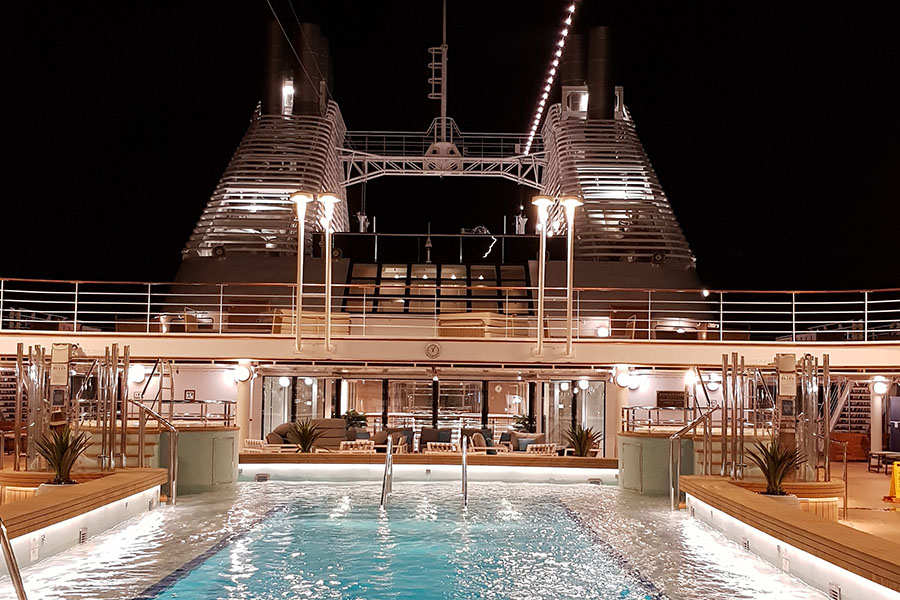 Cruising in the Wake of Covid, by Gary Buchanan
As the pandemic engulfed the globe, the cruise industry stared into the abyss. The spectre of insolvencies hung over these multi-billion dollar businesses like a menacing cloud. In limbo for over sixteen months, tentative shoots of recovery for cruising have appeared in unusual places. There's been a surge in voyages around the British coastline, while Nassau and St Maarten have become embarkation points for a couple of innovative cruise lines. However, it's Greece that's thrown open its doors to intrepid companies such as Celebrity Cruises and Seabourn, who have established Athens as the epicentre of cruising's brave new dawn.
Silversea Cruises has gone one step further in its comeback celebrations taking the bold decision to christen Silver Moon - their latest addition to the fleet - in the Greek capital during a series of highly successful 10-day cruises around the idyllic Aegean Sea. I was fortunate to be invited to sample a cruise prior to the naming ceremony in mid-July.
It was a very strange, almost out of body experience, going up to the attic to find a suitcase. As it had not been used since March 2020, a layer of dust had gathered on the top, but soon it was brim-full with cruise attire. It was an equally strange experience taking my seat for the four-hour flight and wearing a face mask at all times when not eating or drinking.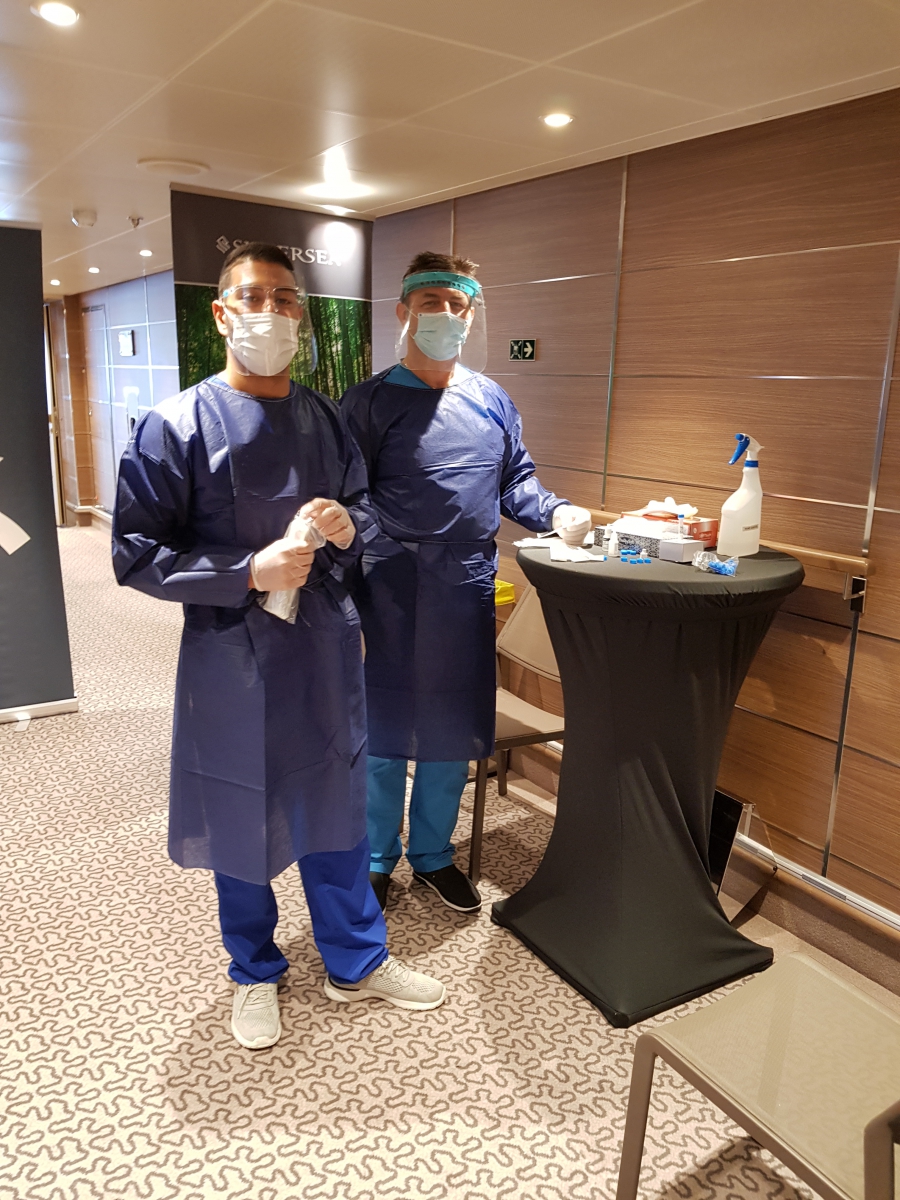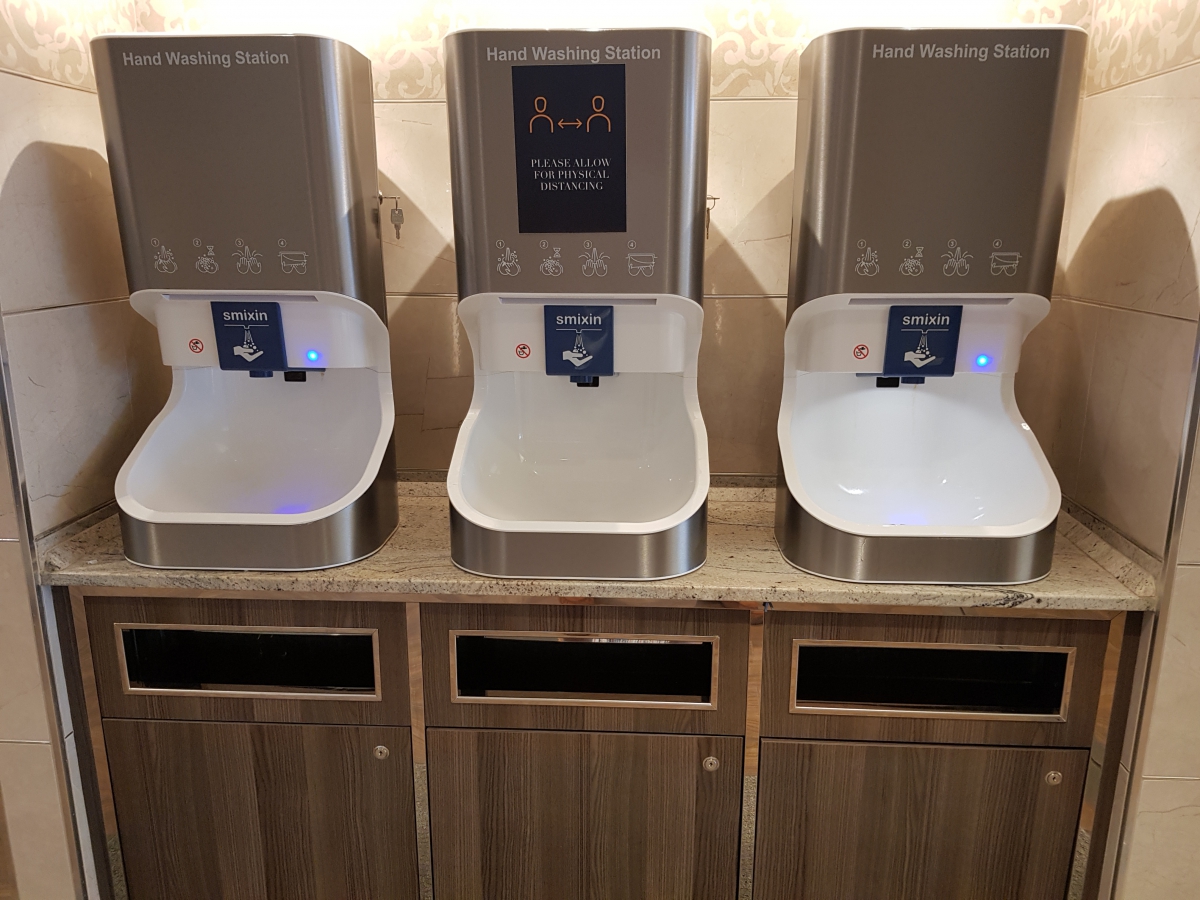 Being further down the path of life does sometimes come with added benefits. In the era of COVID-19, having both vaccinations is one such bonus. It also saved me having to take a pre-departure test to comply with the Greek Government's entry requirements. As I headed to my cruise, I felt secure in the knowledge that all guests and crew on Silver Moon would also be double vaccinated.
Arrival at Athens Airport proved the resurgence in tourism was no media hype. Flights from Dubai; Toronto; New York; Atlanta; Washington; as well as European cities were lined up at the terminal that belies its relative youth, having been built specifically for the 2004 Olympic Games.
Thanks to Brexit, I had to use the non-EU lanes where the huddled masses were gathered in the soporific heat. Immigration formalities consisted of a glance at my certificate of double vaccination status, an even more cursory check of my Greek Government Passenger Locator Form, and a stamp in my passport. Completion of locator form must be done no later than 11:59pm (Greek time) the day before arrival. You then receive an email with a QR code, which must be printed or readily visible on your mobile phone.
A frisson of anticipation ran down my spine as the Mercedes with its blacked-out windows pulled up at Miaoulis Terminal in the port city of Piraeus. Silver Moon was tantalizingly close, but first I had to comply with some new hurdles that are part and parcel of travel in the viral age.
A member of Silversea Cruises' staff quickly arranged for my luggage to be whisked away, she then escorted me into a makeshift testing facility where personnel in full PPE took my temperature and performed a painless nasal swab for an antigen test. I was escorted to an area to await the result.
The aura was one of vigilance and the team from Eurofins appeared to be highly trained in clinical diagnostic testing. My negative result was returned in 20 minutes, which gave me the green-light to complete registration formalities in the lofty terminal. I surrendered my passport to the safekeeping of the ship; filled out a Silversea Cruises' Public Health Guest Locator Form; as well as authorize a swipe of my credit card for incidental onboard expenses. I was then good to go and made my way to the ship's gangway.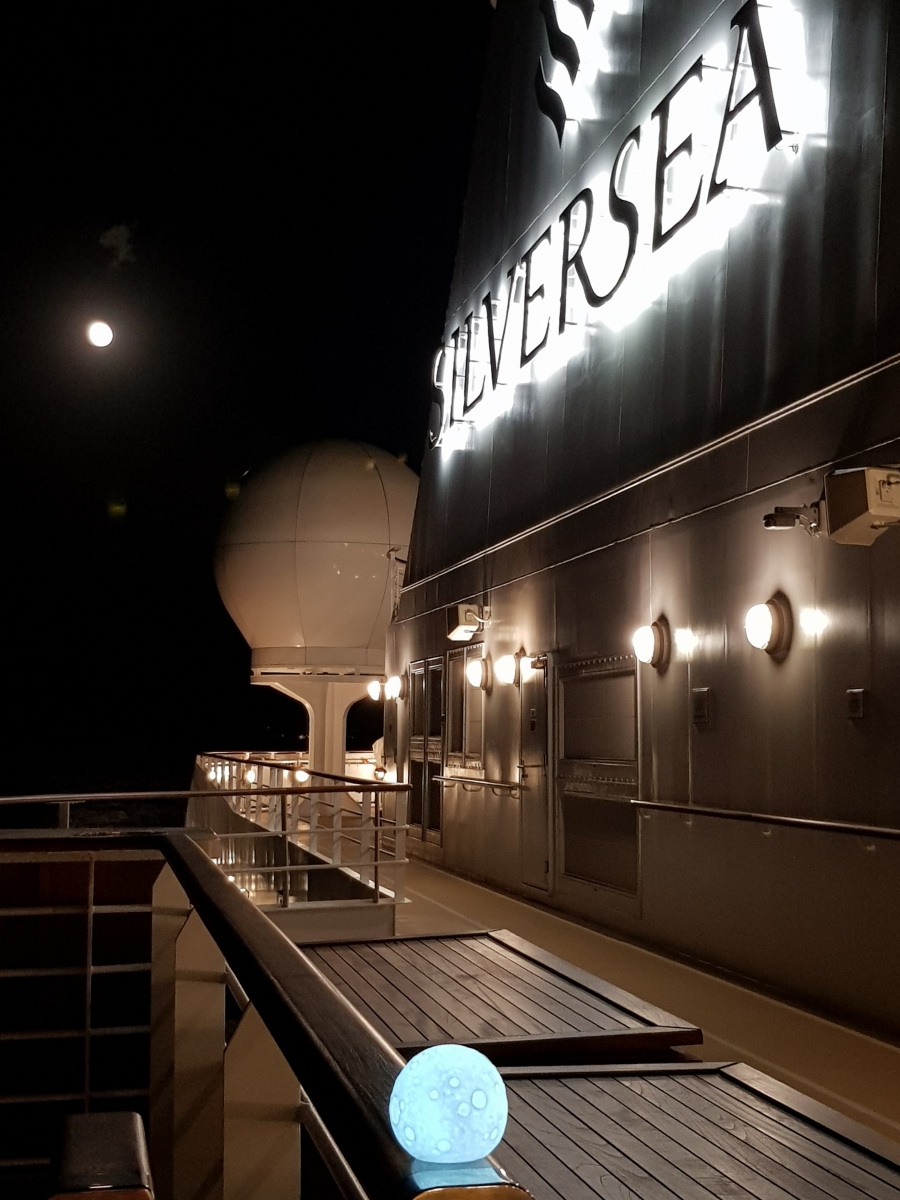 I would recommend keeping documents in a sturdy file and have this handy throughout immigration at the airport and registration procedures at the cruise terminal. This should contain hard-copies of the Greek Passenger Locator Form, proof of being fully vaccinated against COVID-19 at least 14 days before travel, and your cruise ticket. I noticed passengers who had downloaded data to their phones were having problems with recognition of barcodes and QR codes which slowed the whole process, despite the apparent disinterest of the immigration officials.
The additional contingencies are doubtless a hassle, but the team at Panache Cruises can assist with the red tape and paperwork. Silversea Cruises have finely-tuned the embarkation procedures, which made the welcome glass of champagne presented to me in the Dolce Vita Lounge even more enjoyable. Throughout each cruise, every guest's temperature is taken in the morning; an antigen test on Day 4 and Day 8 is swabbed by the onboard Eurofins team. On the day prior to disembarkation another antigen test is taken and this comes with a 'fit-to-travel' certificate – an essential document for a smooth journey home. Another key requirement is confirmation of purchase of a PCR COVID-19 test - to be swabbed 48 hours after returning home.
There's no doubt things have changed since the advent of COVID-19 but the new logistics had little impact on my enjoyment of the cruise. Embarking Silver Moon was like entering in a safe bubble thanks to the company's comprehensive science-backed protocols, plus the generous space-to-passenger ratio aboard Silversea ships (1:1.44 on Silver Moon) means maintaining social distancing is not an issue. On my cruise, we carried just 286 guests out of a maximum capacity of 596.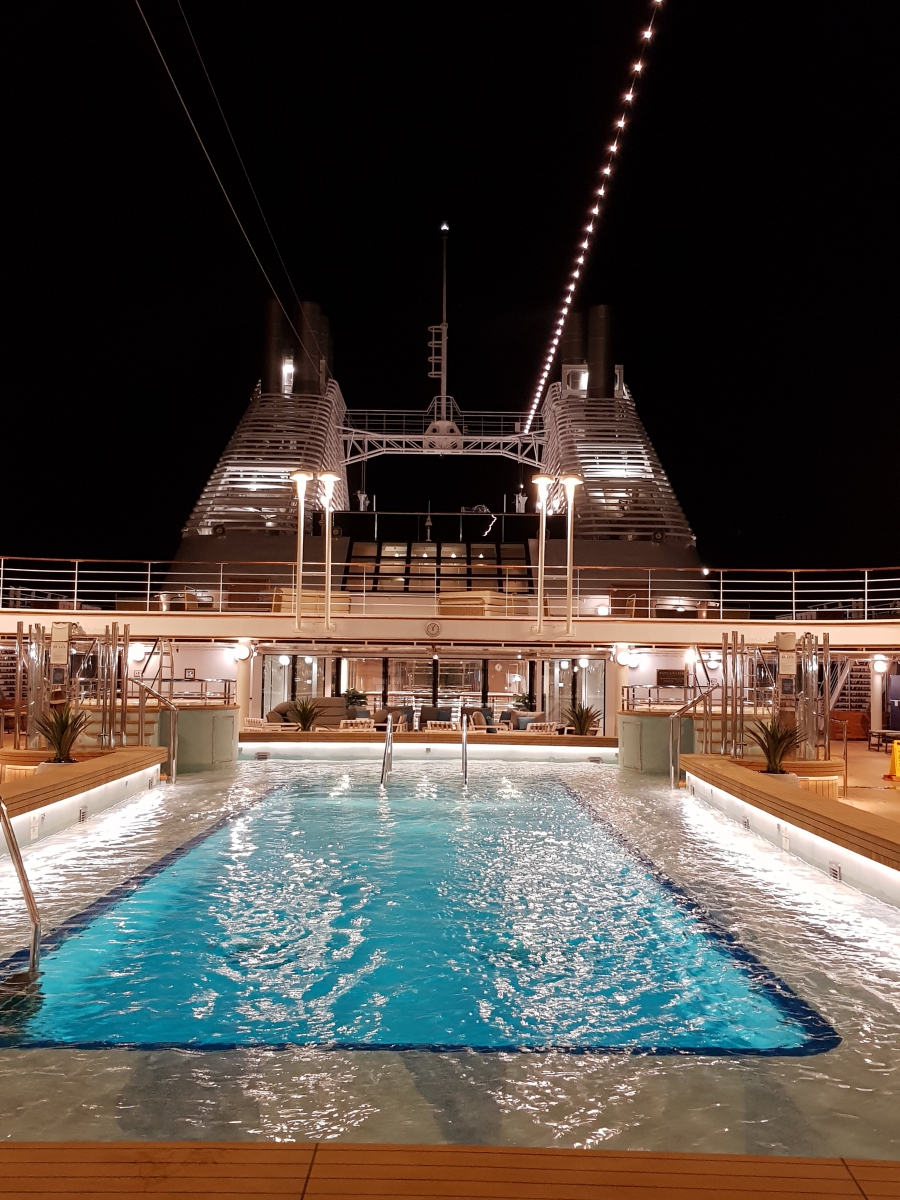 Guests are required to wear masks in all indoor public areas as well as during shore excursions, but not when seated in restaurants, bars and lounges. The maitre d's and bartenders ensure group size is limited to a maximum of six guests; the Venetian Lounge is also capacity controlled.
I was particularly impressed with the new sanitation regime at La Terrazza where the buffet area, open for breakfast and lunch, has been designed to comply with enhanced food hygiene procedures. An ingenious piece of hand-washing tech ensures guests fully sanitise their hands before entering the food court. Waiters are on hand to serve all dishes onto guest's plates, and I felt completely secure that there could be no cross-contamination using tongs and serving utensils.
All dining venues were outstanding. Deck 4 is the locale for the debut of S.A.L.T. (Sea And Land Taste) Bar, Kitchen and Lab. This immersive culinary initiative enables guests to travel deeper through a range of destination-based gastronomic experiences. The Lab offers the chance to prepare regional ingredients at cookery classes, while in the Bar and Kitchen I enjoyed experiencing tasty Greek, Cypriot and Cretan cuisines.
Regular guests rarely strayed from Atlantide with its traditional dining style, which I too appreciated. I relished the casual fun at Hot Rocks Grill on deck as well as La Dame for an even greater dollop of indulgence.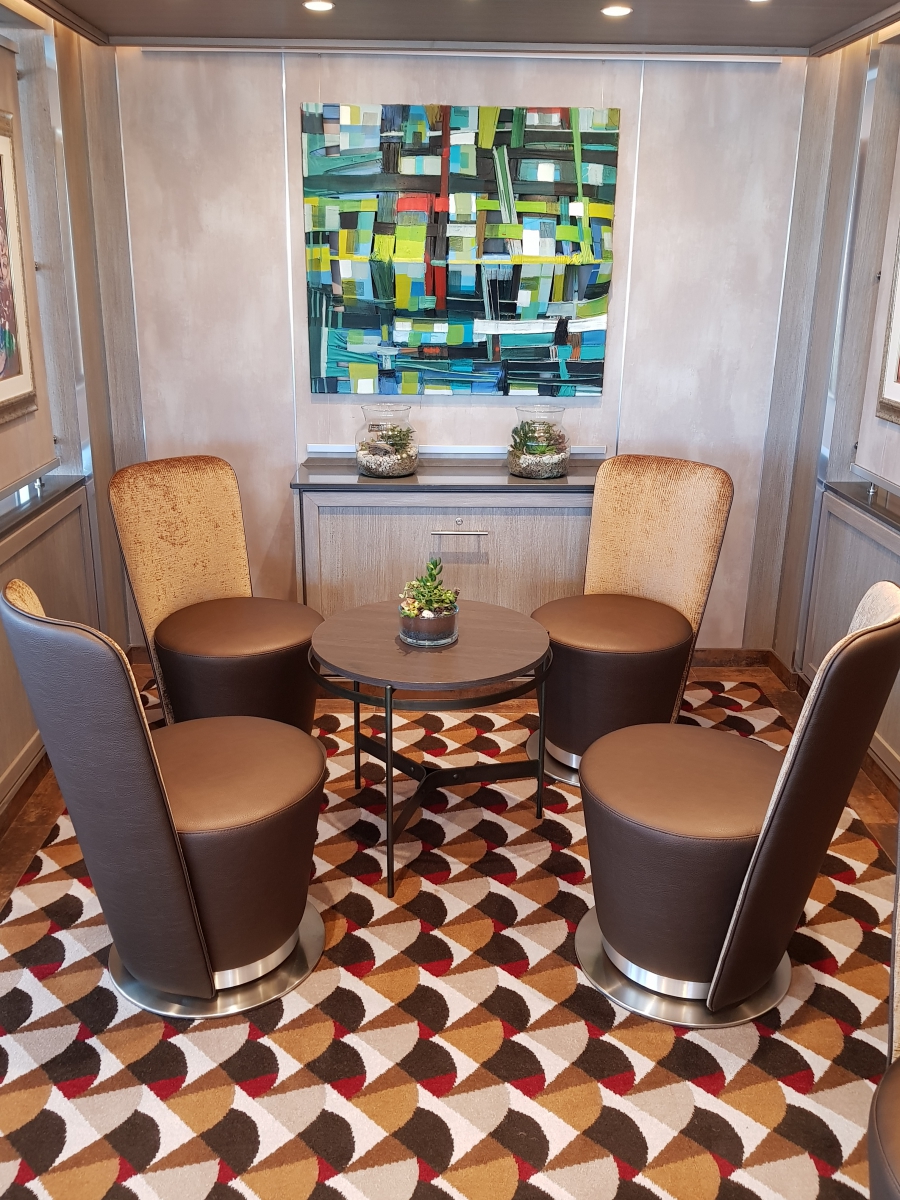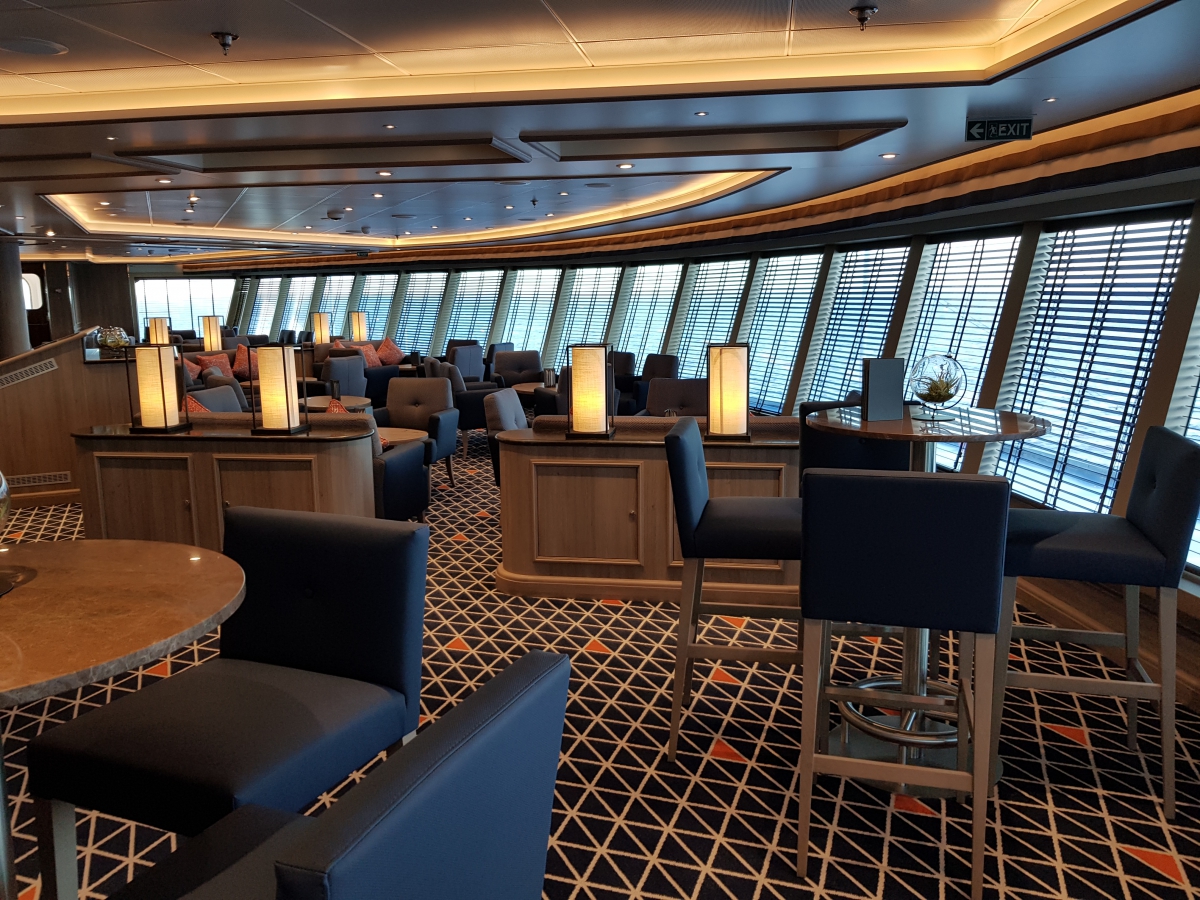 With floor-to-ceiling windows, the Zagara Beauty Spa has nine treatment rooms, a large thermal area, an acupuncture suite, relaxation areas and a dedicated outdoor whirlpool. Therapies include facials, body wraps and massages, plus men's and women's saunas and steam rooms. Salon services include hairstyling, manicures and pedicures for both men and women.
As cruising opens up again we'll have a heightened awareness that every voyage is a privilege to be treasured. This is particularly pertinent in Greece, where complimentary, as well as supplementary, shore excursions are on offer. The most actively promoted (and pricey) tours are those that compliment the new S.A.L.T. initiative. Silversea passengers can also explore destinations on their own, but they must respect local health and safety requirements. 
Building on the phenomenal success of Silver Muse, her sibling, Silver Moon redefines the cachet of Silversea. At 40,700 gross tons, the ninth ship in the Silversea fleet maintains small-ship intimacy which is a hallmark for guests who appreciate subtlety of style. The greater array of spacious suites is another ingredient in this inimitable cocktail of fine living. However, the Arts Café has been enlarged; while the Connoisseur Corner, now on Deck 9, has a cosy outdoor area, complete with faux fireplace.
Behind the scenes, the highest grade medical air filters ensure there's a total air change every hour - well above the minimum required. Silversea also believes that vaccinations form part of a comprehensive, multi-layered set of science-backed protocols which will help safeguard the health and safety of guests, crew, and visited communities ashore. It's quite possible Silver Moon is the most COVID-secure ship at sea.
Across the cruise spectrum, protocols appear to be working and helping the public regain confidence in cruising. Since resumption, an estimated 900,000 passengers have cruised globally, and only 31 COVID-19 cases have been identified on cruise ships. That's an infection rate of 0.003%.
The end of July marked a big milestone for the cruise industry – every major cruise line returned to revenue cruises for the first time since the start of the pandemic. No one disputes the ramp-up will take time, but with this success comes renewed hope and excitement that the path to recovery is well underway.
Many thanks to Gary Buchanan for contributing this article to the Panache Cruises blog.
Find out more about Gary.
---
Want to experience this? Give the Panache Cruises team a call on 0161 513 8200 and they'd be happy to help!