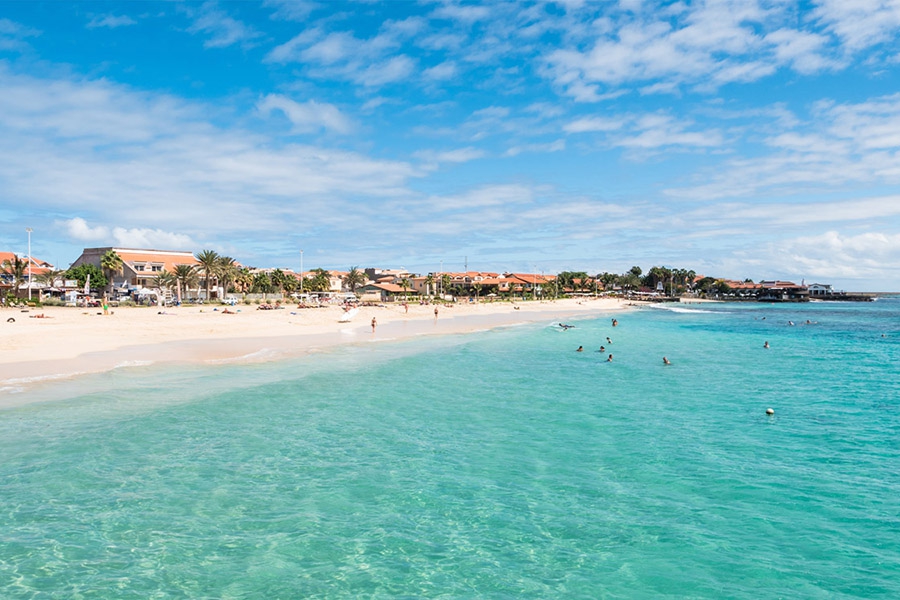 A Cruise a Month in 2023
After two years of living with the pandemic, travel is finally opening up again and every week we are hearing more positive news about travel restrictions coming to an end and more countries opening up their borders to international tourists.
With the excitement of cruise travel returning to normal, we decided to plan the ultimate cruising diary for 2023. Check out each of our recommended sailings and destinations and let us know what you think!
This cruise is ideal for recovery after your busy, cold Christmas holidays to relax and experience some much-needed sunshine. Starting in Dakar, take the opportunity to spectate the beauty of national parks such as Iles de la Madeleine, explore cultural landmarks like the African resistance monument or visit one of the biggest markets in West Africa.
Your next port is Praia Santiago Island; with the perfect blend of African and Portuguese traditions, postcard perfect national park of Serra Malagueta and everything from bustling city life to the slower pace of Cidade Velha, you're bound to find something you enjoy. Up next, the volcanic island of Sao Filipe holds natural wonders from the black lava beaches to Ponta de Selina, which is an ocean swimming pool surrounded by cliffs and a natural rock gateway.
Santo Antao becomes a lush green paradise in January, making it ideal for visiting this time of year. Take a hike over the stunning hills and mountains or learn how to surf, the water conditions are ideal for this in January. Finally, immerse yourself in the history and culture of the capital of Gambia, explore Banjul's wonderful beaches and monuments on this unique and intrepid adventure with Hurtigruten Expeditions.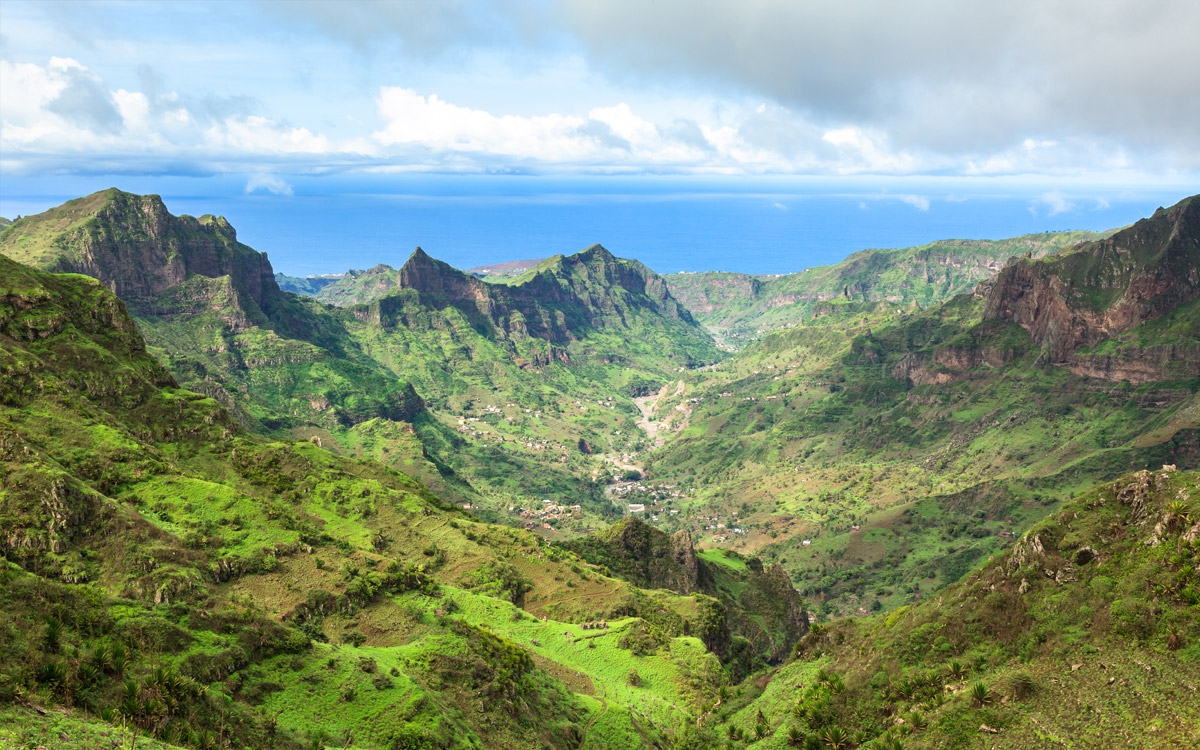 Start your journey with Silversea Expeditions in vibrant Bangkok, where you can visit the free outdoor concerts held in parks throughout February as well as the flower festival. Experience the authentic side to Ho Chi Minh City, from monuments, museums, and the famous Cu Chi tunnels to modern buildings, thrilling nightlife and wonderful cuisine.
There truly are endless things to explore, see and taste. Da Nang is surrounded by wonderful natural sites such as the marble mountains, featuring some of the region's most beautiful Buddhist shrines. Trek through the rainforests or take a snorkel trip in the crystal clear waters of the coast of Hoi An. Finally, choose from a myriad of activities in Hong Kong, the bustling city has something for everyone; take a cable car ride, try local food, hike the Dragon's Back or ride in a traditional Chinese junk boat.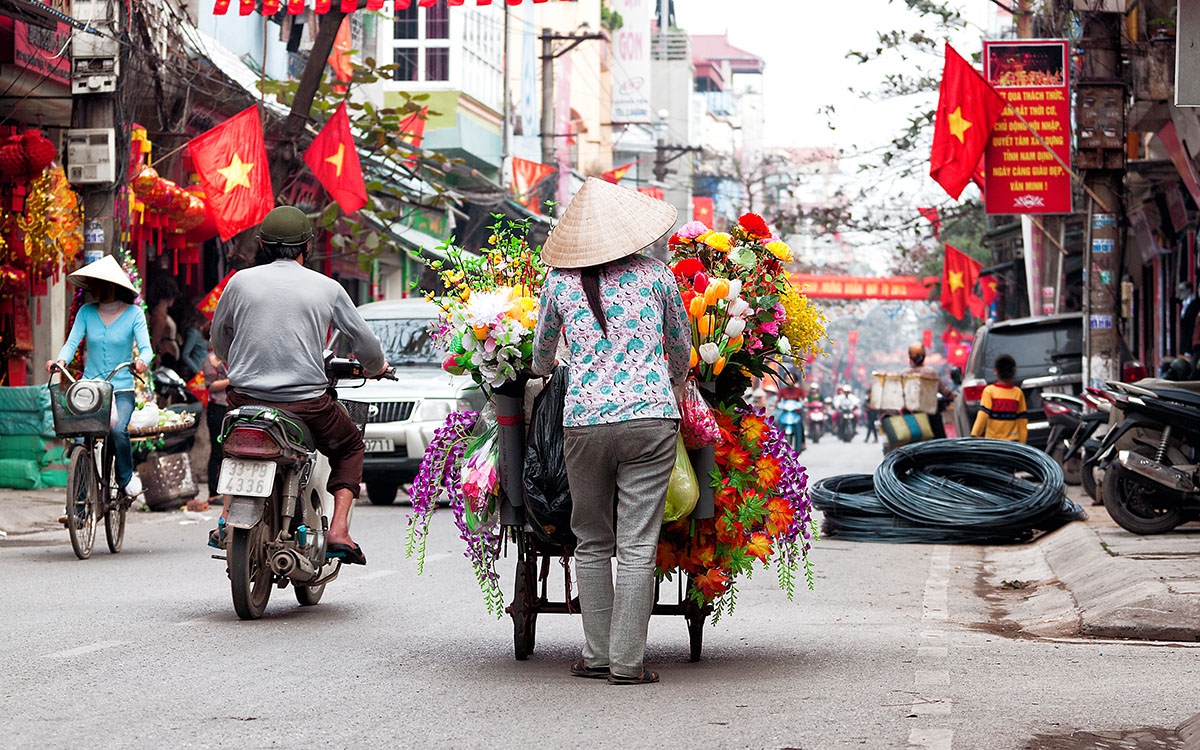 Board Aurora Expeditions' beautiful hybrid ship Greg Mortimer and head to your first stop en route to the majestic White Continent, King George Island. Learn about its history and how it was claimed by the British in the 1800s. The island has been a point of marine research for years with a vast biodiversity of polar creatures like whales, seals, and penguins. Try some winter sports or just simply relax onboard your boat and watch the stunning scenery pass by.
On the Antarctic Peninsula, March is one of the best months to see seal pups, penguin chicks, whales, and polar sunsets. Your beginning and final destination of Ushuaia in southern Argentina is home to amazing natural beauty in the form of jagged black mountains, teal lakes, stunning glaciers, waterfalls, and turquoise coastlines. Take a trip on the Tren Del Fin Del Mondo (the train to the end of the world), or try some Patagonian cuisine before you head home.
In April, hop on board SeaDream Yacht Club to the stunning Caribbean and commence your journey on the beautiful island of San Juan. Learn about the history of the island by visiting the forts of old San Juan and be enchanted by the island's abundance of biodiversity and fun activities such as ziplining, ATV trails, and horseback riding.
When you get to Culebra Island, snorkel in Flamenco Beach's crystal-clear waters and soak up some well-earned rest and relaxation on the idyllic white sand beaches. In Esperanza, take a kayak or swim through the bay to witness the phenomenon of light created by small fluorescent plankton in the water. Saba is famous for its dive sites, from advanced deep-sea dives to easy beginner snorkelling, there is something for everyone to explore.
Enjoy your final destination of St Thomas by swimming the untouched Caribbean waters at Magens Bay, explore the mangroves, or scour shipwrecks at the pirate treasure museum. One thing is for sure - don't forget to sample the delights of the Caribbean on a luxury food tour.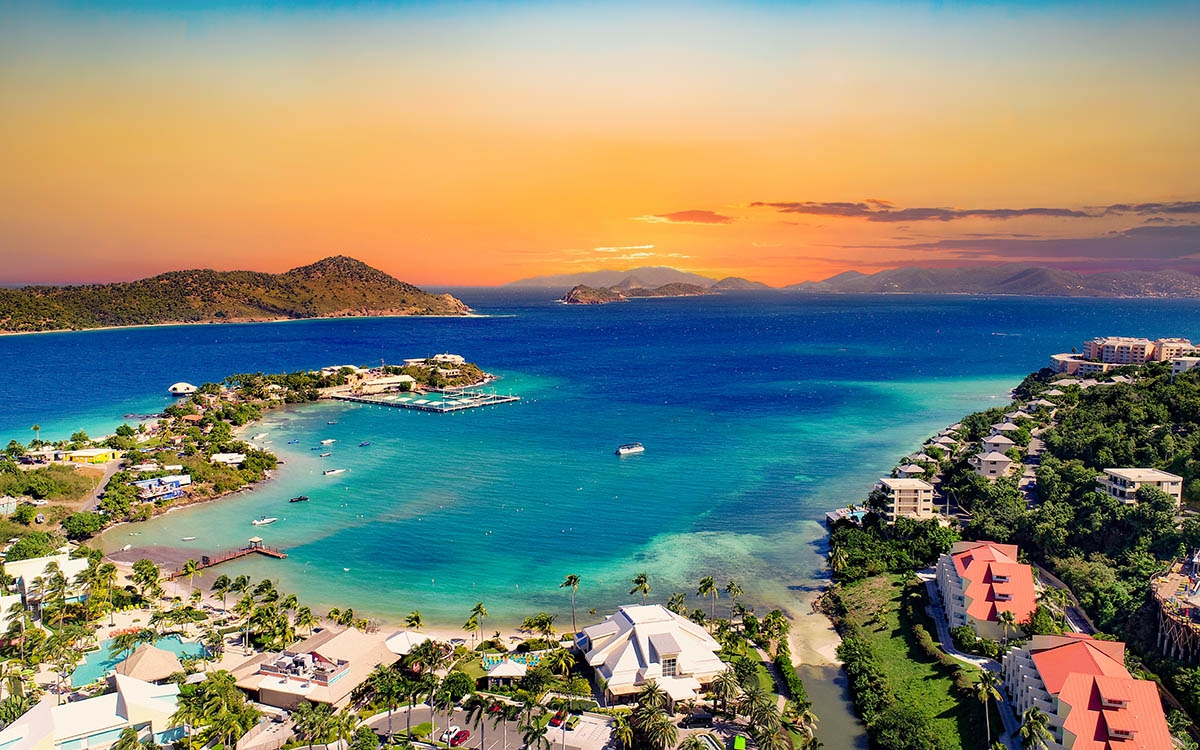 This action-packed river cruise with AmaWaterways has something for everyone, whether you want to relax or get stuck into traditional activities at your destinations. In Cape Town, visit the Riebeek Olive Festival and many wine festivals which take place in May. Have a go at kayaking or meet the adorable penguins at Boulders Bay. Try your hand at stand-up paddle-boarding around the waterfront or enjoy the breath-taking scenery from the summit of Table Mountain.
When you reach Victoria Falls, take time to appreciate the vast beauty of this natural wonder of the world. They are the world's largest and a sight that is truly powerful. May is one of the best times for visiting the falls as the summer rains will have passed making the falls stronger and far more impressive, attracting fascinating Zambezi wildlife including crocodiles, elephants, African eagles, rhinos, buffaloes, giraffes, and antelopes.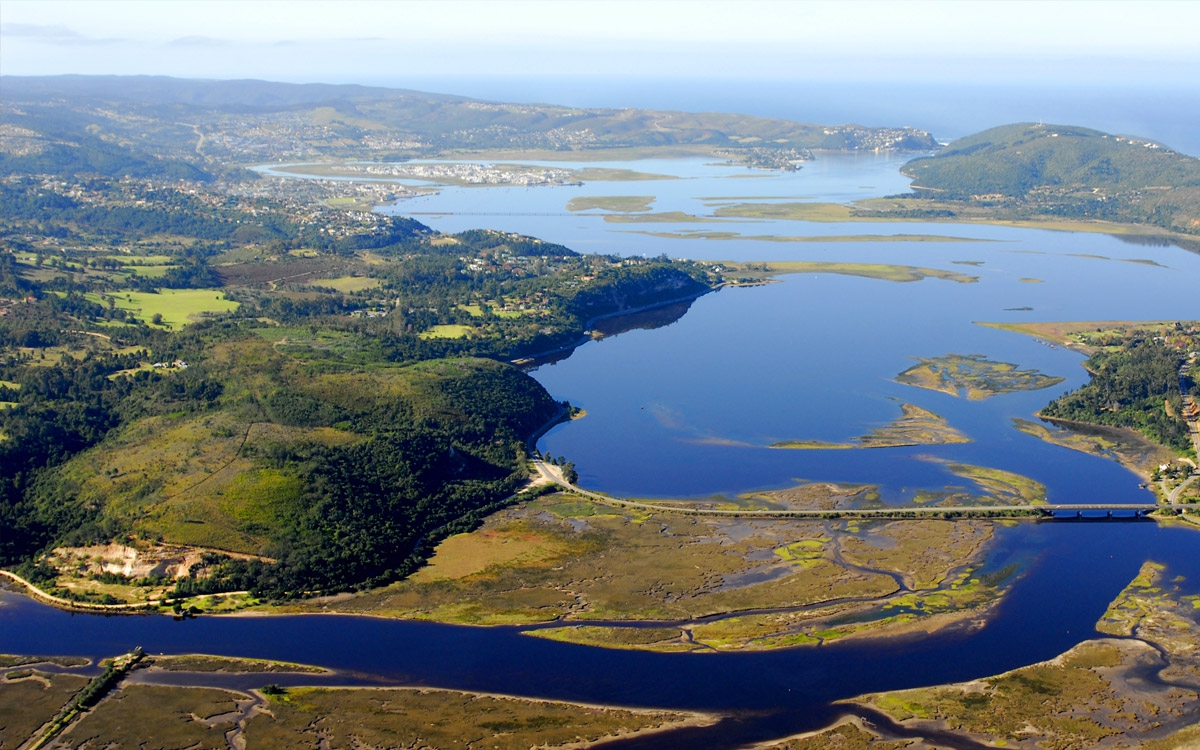 Known as the 'Queen of the Danube', magnificent Budapest exudes a cultural sophistication that entices and enchants. It graces both sides of the river with grand historic buildings, regal bridges, and graceful tree-lined boulevards. Enjoy the scenery as your Scenic Space-Ship sails towards the majestic city of Vienna. 
Take a tour of the many beautiful towns along your route, and take advantage of private opera viewings available on a number of Scenic River Cruises. Complete your journey of the iconic Blue Danube in Munich, a traditional German city known for its authentic Bavarian architecture, delicious food, and steins of locally-brewed beer.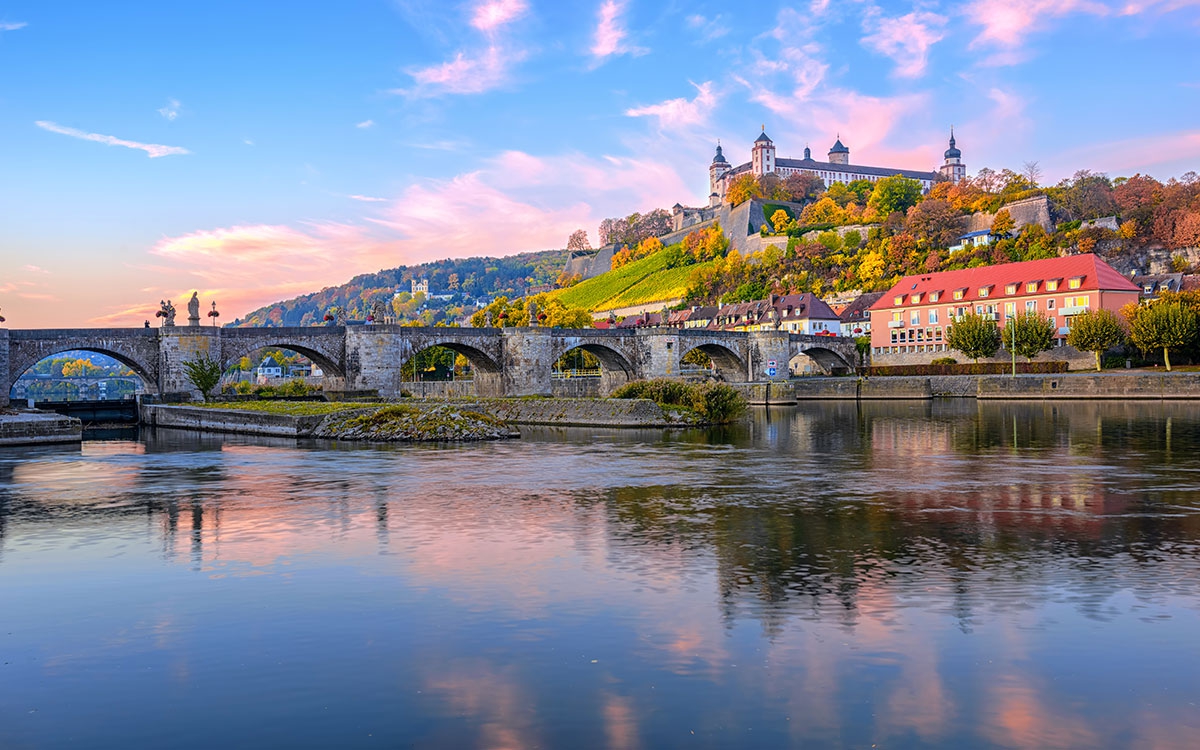 Commencing in Athens, this beautiful cruise will create the perfect Adriatic experience for you. Explore the beauty of the Greek Isles on board an elite ocean cruise with Oceania Cruises. From kayaking hidden coves and unearthing tranquil monasteries, to cycling through vineyards and island hopping, Greece holds every adventure you could dream of. Create the perfect Mamma Mia-like experience whilst walking through the picture-perfect towns of Kusadasi and Kotor.
Sail along the Croatian coast to the fortified city of Dubrovnik, where you can choose to take a walking tour of the impressive golden-coloured city walls, made famous as the set of Game of Thrones, or alternatively relax on board your beautiful cruise ship with a cocktail in hand. Ending in Venice, this cruise is the perfect itinerary for a luxury Mediterranean and Adriatic jaunt - a classic and timeless summer holiday for any keen cruiser.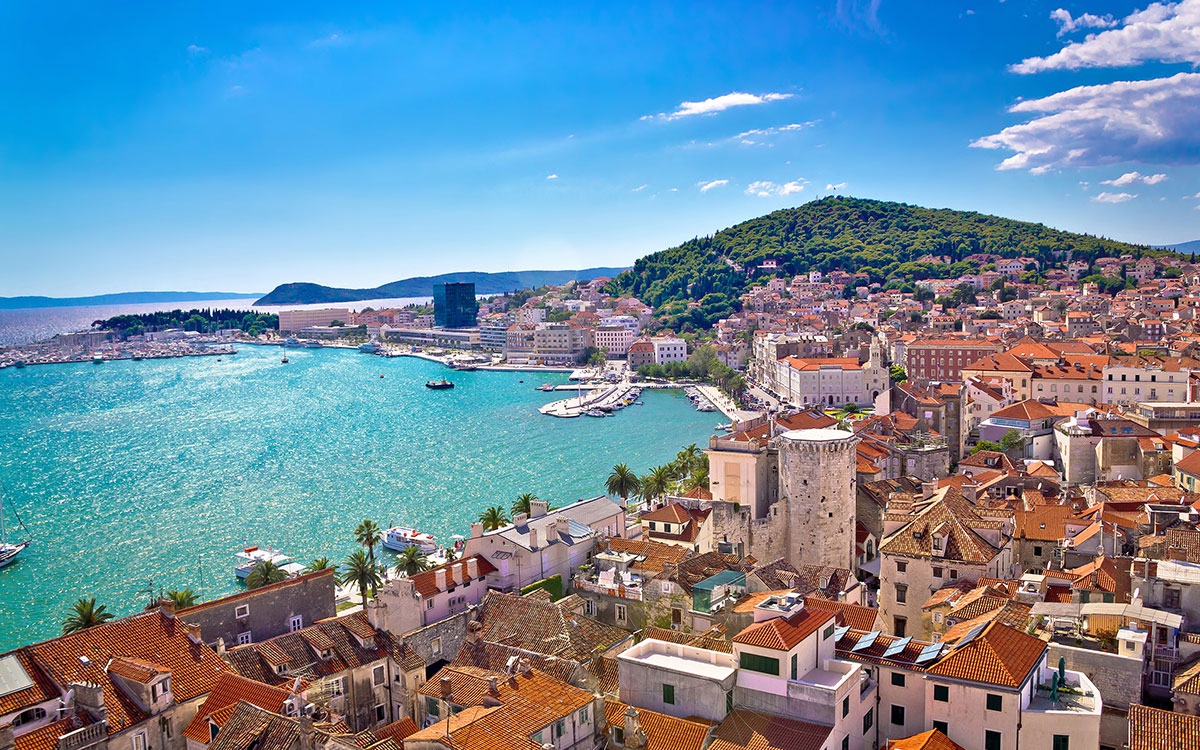 With foggy shores, incredible cliffs and breath-taking mountain views, Seattle is the ideal place to start an Alaskan cruise adventure. Sail through the Inside Passage to Ketchikan, where you can soak up the native culture and try to spot Alaskan brown bears fishing in the local rivers. The state's capital, Juneau, is home to one of the most impressive mountain ranges in the world, perfect for any nature lovers or active travellers.
In Sitka, hike, kayak, and fly on a sea plane to explore the true wilderness of volcanoes, mountains, forests, islands, and glaciers. Finally, enjoy the arts-based culture of Vancouver Island, from architecturally impressive manors to open-air music concerts and arts festivals, this destination is ideal for those who can appreciate art of any kind.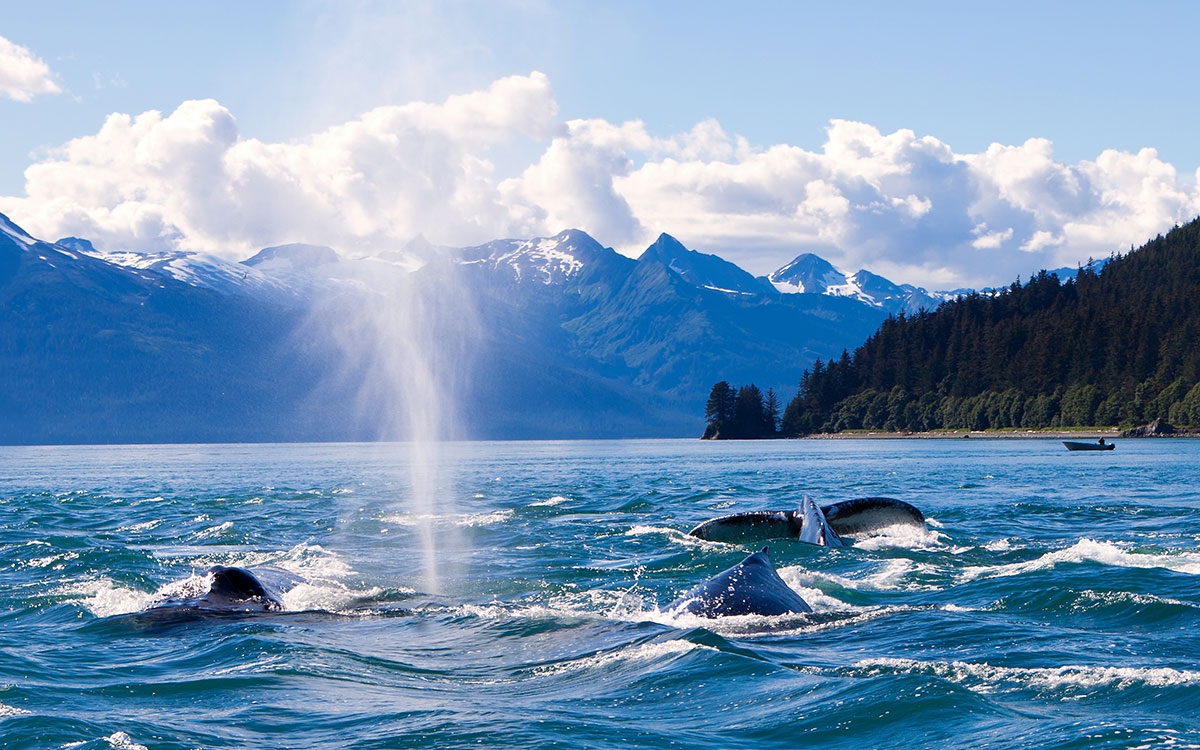 Australia is arguably one of the most epic destinations in the world to explore on a cruise. With over sixteen thousands miles of dramatic coastline, idyllic paradise islands, and colourful coral reefs, Australia tops many travellers' bucket lists. One of the most intriguing and less-visited regions in Australia is the Kimberley. If you love the outdoors, waterfalls, sunsets, wildlife, and culture then you will adore Australia's Northern capital, Darwin.
There are countless hiking trails, national parks, and nature reserves to capture stunning photos so have your camera ready on a Kimberley Expedition Cruise. The Lacepede Islands are brimming with biodiversity; as an A-class nature reserve, they are an important breeding site for many bird species as well as the green turtle, humpback whales are also frequently spotted here so keep an eye out!
Your final destination of Broome holds unique cultural experiences and show stopping natural beauty, including dinosaur footprints dating back millions of years, so don't miss out!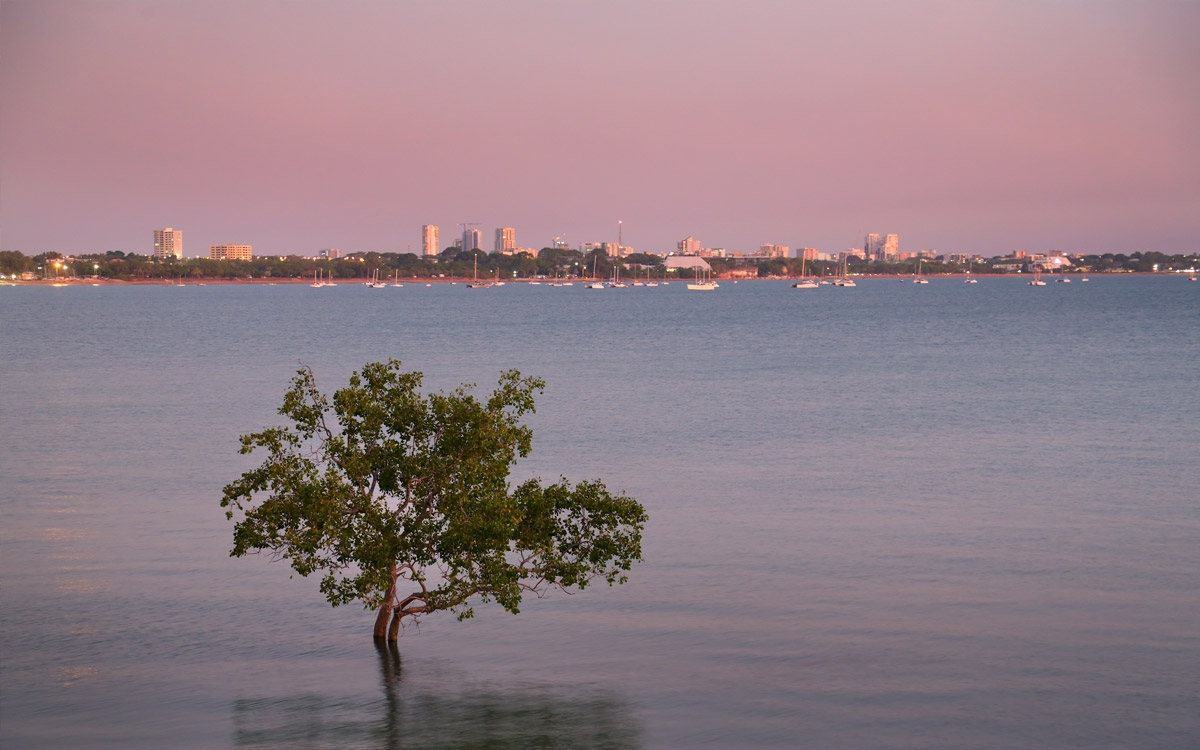 Glide down the Rhone on a luxury river cruise with Uniworld on their chic boutique river vessel, SS Catherine. Your first stop of Avignon is known for its beautiful architecture and numerous chateaux scattering the surrounding countryside. Enjoy the opportunity to canyon again in Tournon sur Rhone, as well as enjoying local food and outdoor theatres.
Experience a form of time travel with a visit to the archaeological site of Vaison la Romaine, an area built before the Roman Empire established its roots in Europe. Lyon is one of France's oldest cities with an amazing historical past, and well-known as a centre for authentic French culinary experiences. Of course, this is a French river cruise, so don't forget to make a pit-stop at one of the iconic vineyards in southern France for some indulgent wine-tasting!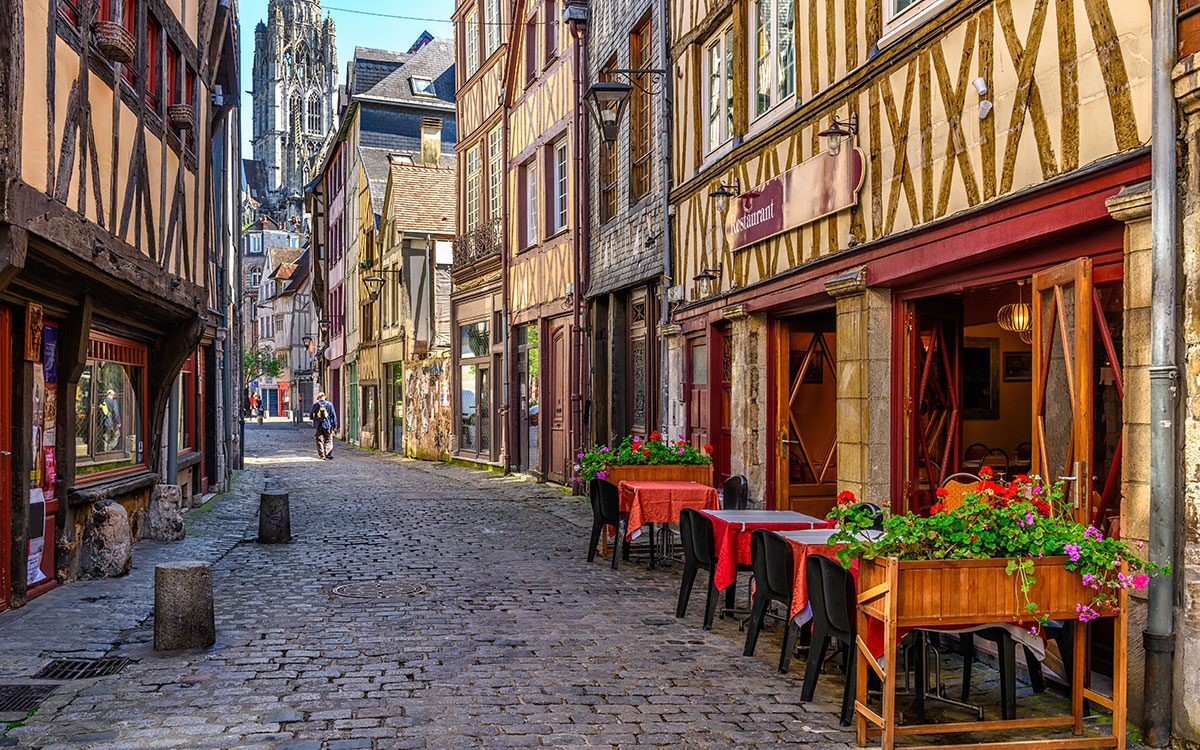 Get lost in arty Jordaan, often cited as Amsterdam's most charming neighbourhood, and cycle around the city's famous canals. In Cologne, visit the striking Gothic cathedral, and take a cable car to the Niederwald monument in Rudesheim.
Sail down the lush forest-lined riverbanks to Strasbourg, where you can experience the culture of your destinations through traditional foods such as sauerkraut, bratwurst, and tarte flambee. End your journey in Switzerland at the riverside city of Basel, one of Europe's most underrated (and expensive!) destinations.
One of the biggest bucket list items of all time: India's Golden Triangle. Who wouldn't want to visit the iconic Taj Mahal, one of the most beautiful buildings in the world?
Experience breath-taking temples, colourful palaces, and sumptuous cuisine on this magnificent and immersive river cruise along the Ganges with Uniworld. Learn about history of the country and its fascinating mingling of cultures as you live like royalty on your ultra-luxury Ganges river cruise.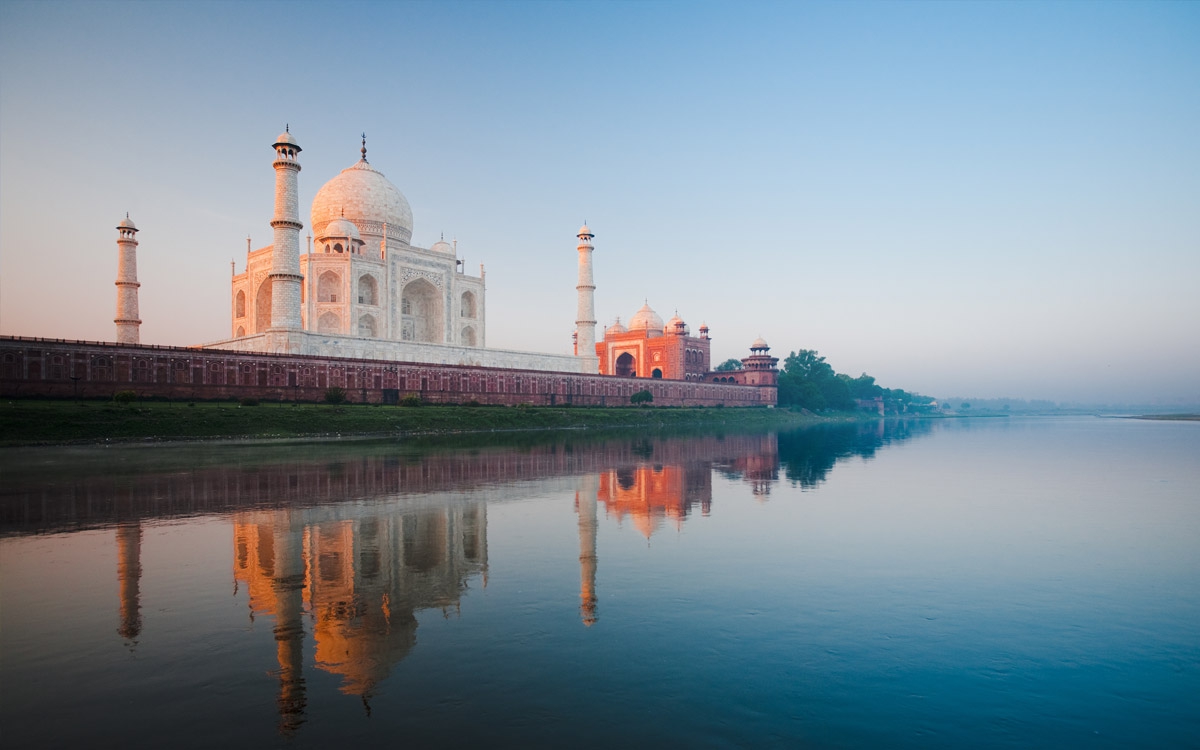 And that's a wrap! Where would be on your ultimate cruising bucket list for 2023?