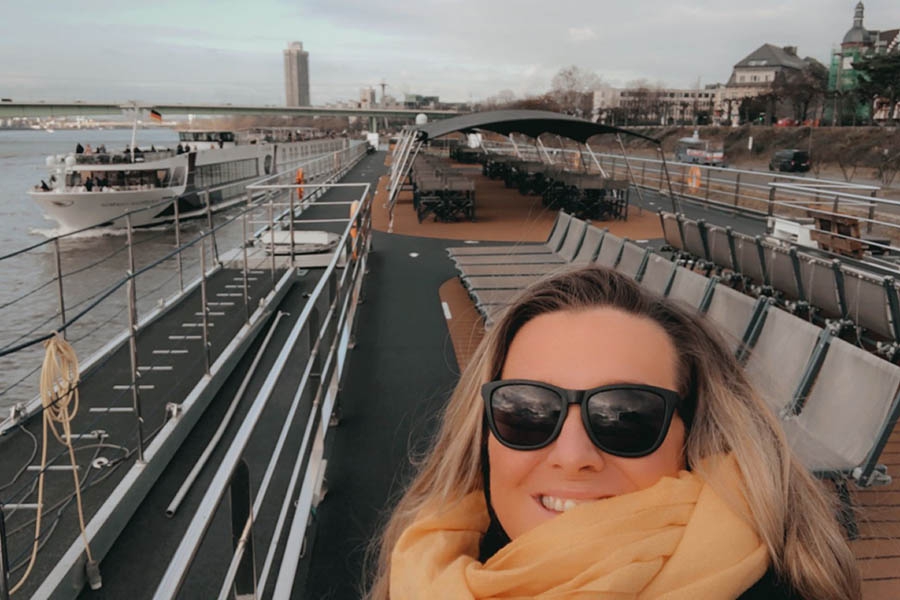 Christmas on the Rhine
In the midst of the new travel regulations, a lot of customers are feeling uneasy about travel, especially the 'hoops' we are being made to jump through to get on a plane.
I was one of these people until I got to the airport and was through to departures within the space of ten minutes. Airports are no different now compared to how they were in summer at the height of travel. Wear a mask, make sure you have read your instructions given to you by your agent, and have your paperwork in order.
One thing's for sure, the pre-holiday airport buzz definitely hasn't been taken away!! After a relatively brief flight, we were through to arrivals in Düsseldorf airport.
We were greeted by Diogo, our Riviera Travel representative, and within 10 minutes our group of passengers who had flown from London Heathrow were on the transfer bus to the ship which was docked in Cologne. when we were on the bus we were asked to wear face masks just as we had done on the flight and in the airport, which was no problem.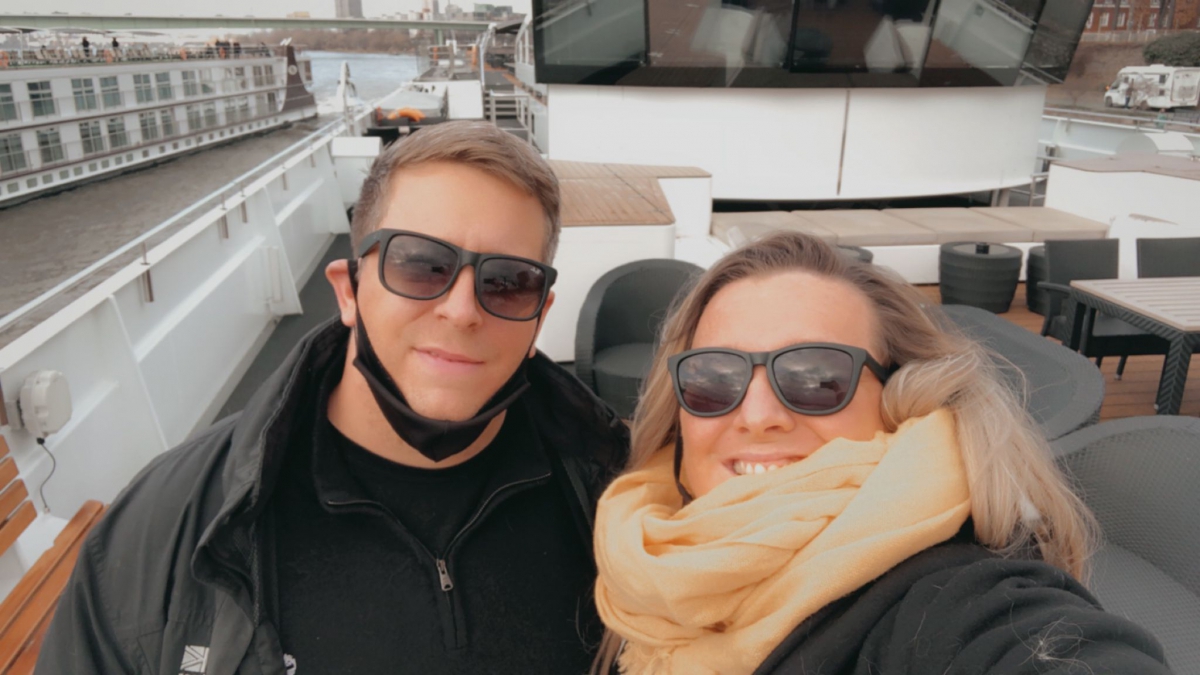 We arrived at the MS Oscar Wilde where she was docked in Cologne and were greeted by the crew while our luggage was taken from us to be disinfected and delivered to our cabins. We were given a temperature check when we got on board and then we were seated in the lounge to wait for our crew member to take us to our cabin and talk through the amenities available to us.
On first walking onto the ship, we were greeted by a really lovely light and open reception area which was perfectly decorated for Christmas, fitting the themed cruise we were on. Even though the staff were wearing masks, you could tell they had beaming smiles underneath as they were so happy for us to be on board, and I think they have missed the customer interaction over the past few months.
Once we had settled into our French Balcony Suite, we all met up as a group in the Panorama Lounge so that are cruise director Mandy could take us through a few housekeeping notes and make sure no one had any questions with regards to health and safety on board the ship. I feel very lucky that we were able to get on board this sailing and even more so that we were treated to a high staff to guest ratio; there were around 50 passengers on board a ship meant for 167 at full capacity.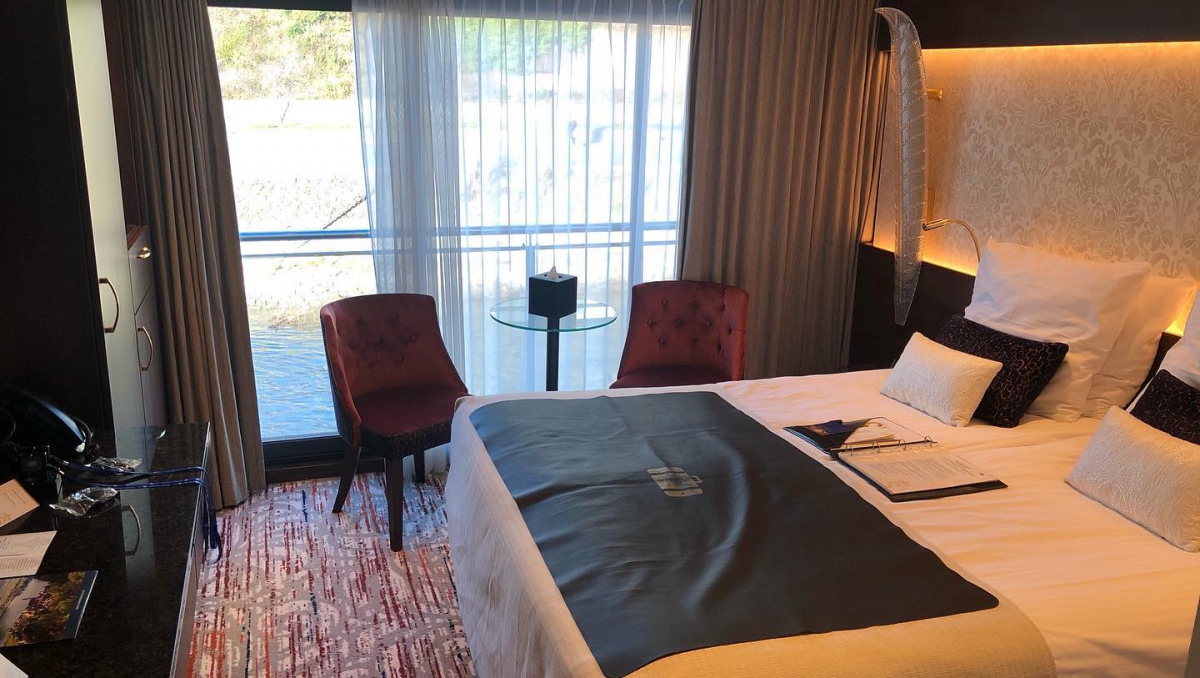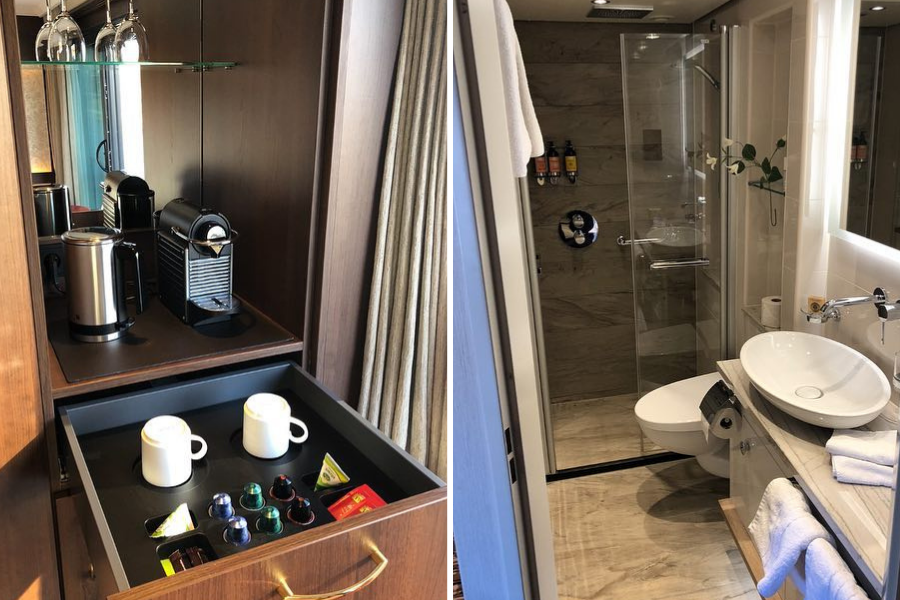 As we arrived in Cologne early compared to some of the other passengers, we were given the opportunity to wander around Cologne Christmas markets. The ship was docked about a kilometre away from the Christmas market outside Cologne cathedral. This was around about a 20 minute walk which was a little bit cold but luckily the snow hadn't started falling yet! At the moment in Germany, to enter the Christmas markets you have to show proof of double vaccination. You are not actually allowed to purchase anything within the Christmas market unless you can show proof this. Both myself and my husband felt incredibly safe even though there were crowds of people, as we all had to have a blue stamp which meant we were double vaccinated and everyone wore face masks despite being outside. There was still the usual Christmas cheer and people enjoying themselves with the Christmas markets in full swing as if there was nothing different happening in the world!
After a few hours of walking around the Christmas markets – and of course having a glass of gluhwein or two – we decided to go back to the ship so that we could get ready for our first meal on board.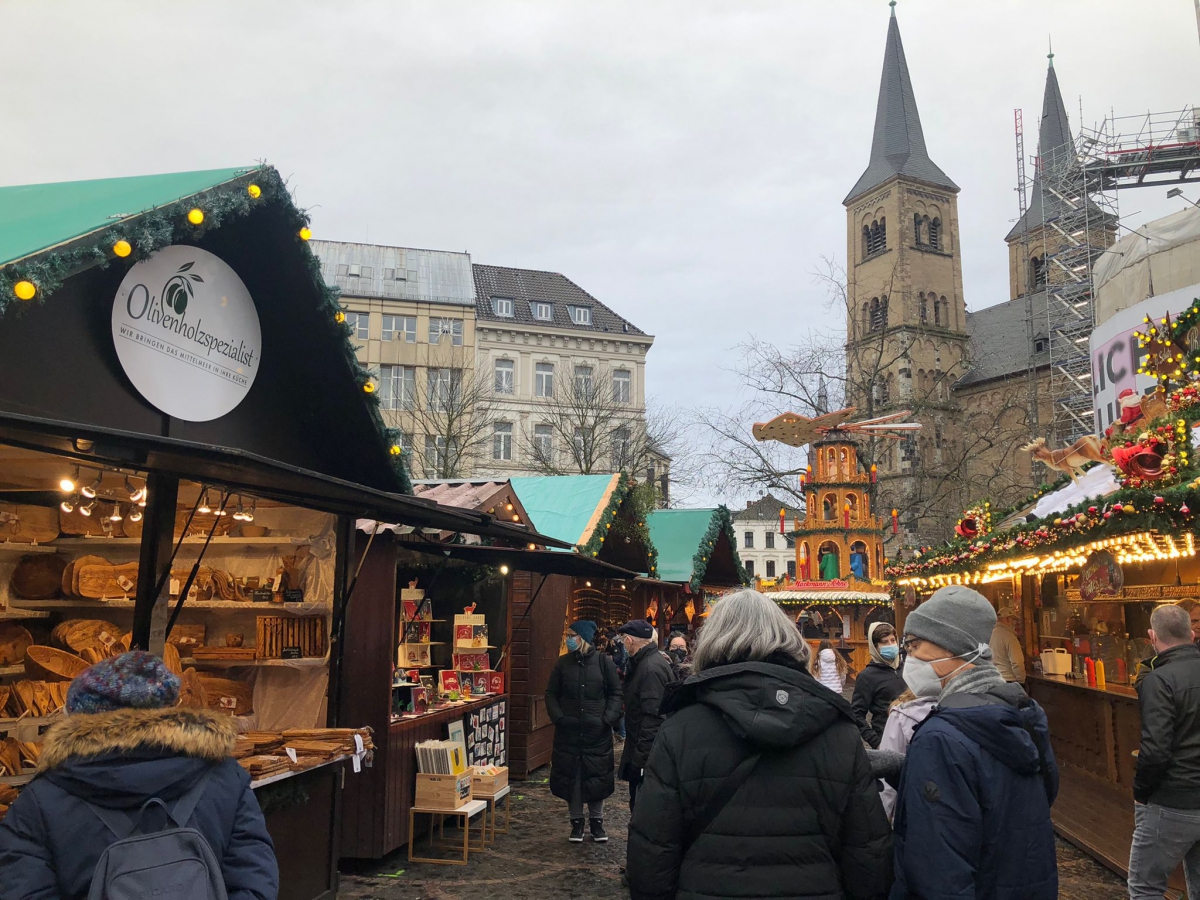 Dining on board a river cruise is slightly different to ocean cruising. Typically river cruises don't have an all-day buffet service and all meals are usually based around the excursions that the cruise lines offer. There are two separate dining venues on board Riviera; you have the main restaurant towards the front of the ship and then you have the Bistro towards the back of the ship. The Bistro can cater to around 25 people however they have made sure there are fewer than this to ensure there's social distancing. If you would like to dine in the Bistro for your evening meal, you'll need to make sure to go to reception before 2pm to make an evening reservation. The evening meals usually start at 7pm and last until around about 9pm or until the last person leaves their table. There are no set dining tables for passengers and you can pick and choose who you want to sit with, if you have socialised with other passengers on board and wish to dine with them.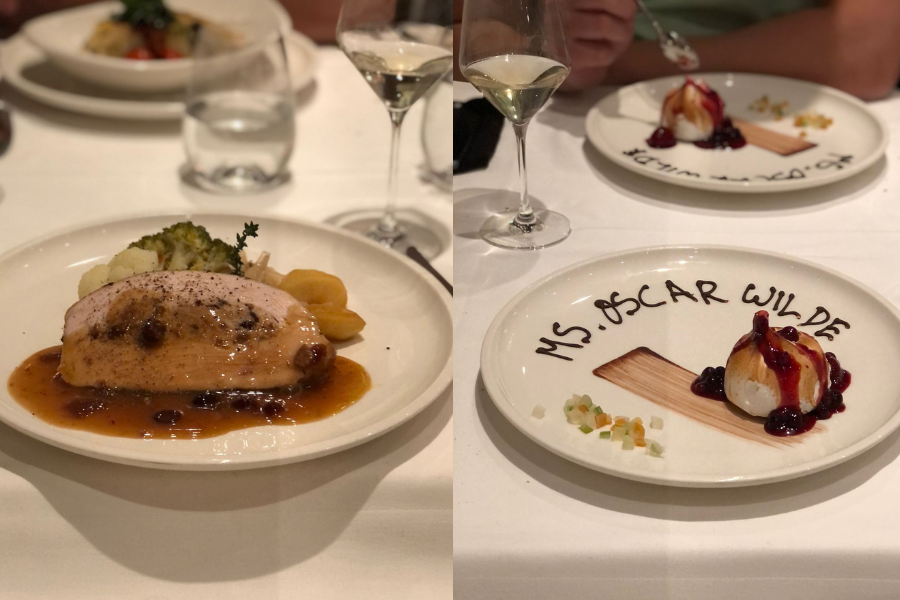 With Riviera, drinks are not usually included with meals, but you can buy a drinks package which includes alcoholic beverages and sodas for lunch and dinner. We purchased one of these so that when we were at one of our main meals, we could have either the house wine or the local beer that they were serving on board.
For evening entertainment, there was a local musician or performer on board, as well as the MS Oscar Wilde's own onboard musician who played in the lounge until around 10pm each night. Usually the bar in the Panorama Lounge stayed open until the last person went to bed, but this wasn't usually too late as most people were keen for the excursion the next morning. But of course that didn't stop a few passengers from having a good time!
Waking up the first morning of our cruise, we were just downriver from the Rhine Gorge. We enjoyed our breakfast and then wrapped up warm to venture out onto the top deck. I have never sailed the Rhine Gorge before and had heard fantastic things about it, however I don't think you can truly appreciate the beauty and the incredible scenery until you have witnessed it yourself. Our transit through the Rhine Gorge was narrated by Mandy, our cruise director, who had extremely intricate and detailed knowledge of this stretch of the river including the history of the towns, villages, and castles that we passed. For any history enthusiasts I would certainly recommend cruising this part of the Rhine.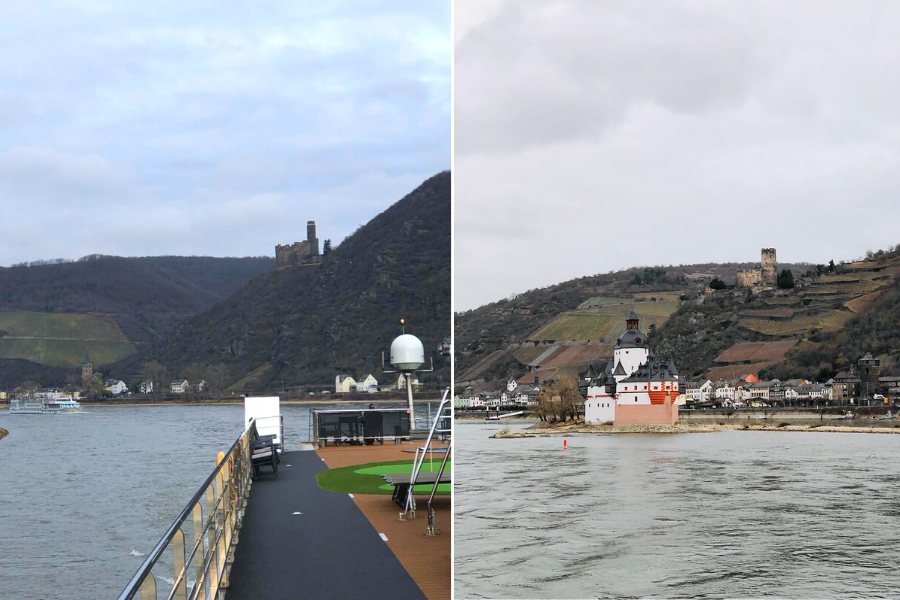 Later that afternoon we arrived into Rudesheim and split off into our excursion groups. As there were a lot less people on board but still the same number of tour guides, all groups were only around eight people which was fantastic as we got to really interact with the guide. Rudesheim is a lovely chocolate box town with beautiful buildings and streets everywhere you turn. It is steeped in history and has that quaint old world feel about it. We were taken on a tour of the side streets to find hidden gems dotted around Rudesheim and then finally to the musical museum which is certainly something to behold and very difficult to describe to anyone who hasn't seen it! I've certainly never seen anything like it before! We were given free time after the tour had finished and every person who has been to Rudesheim made a point of making sure that we tried the Rudesheim Kaffee. This consists of coffee cream and quite a large amount of brandy – I think it would only be sensible to have one or two otherwise you wouldn't make it back to the ship!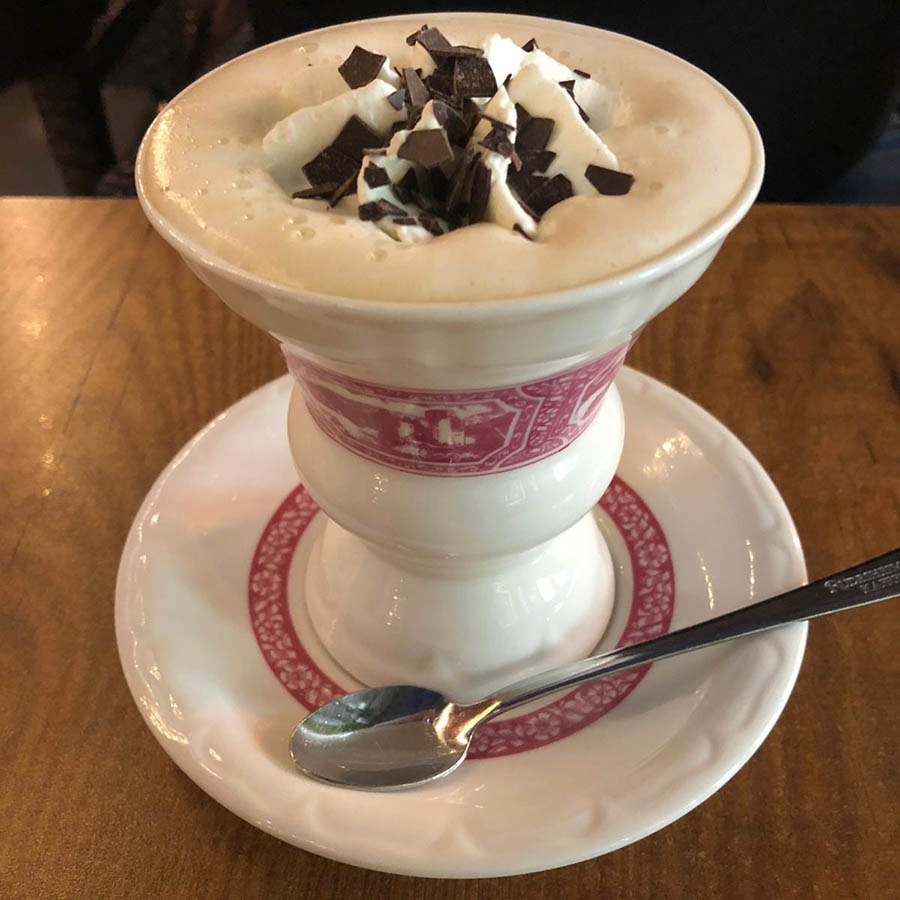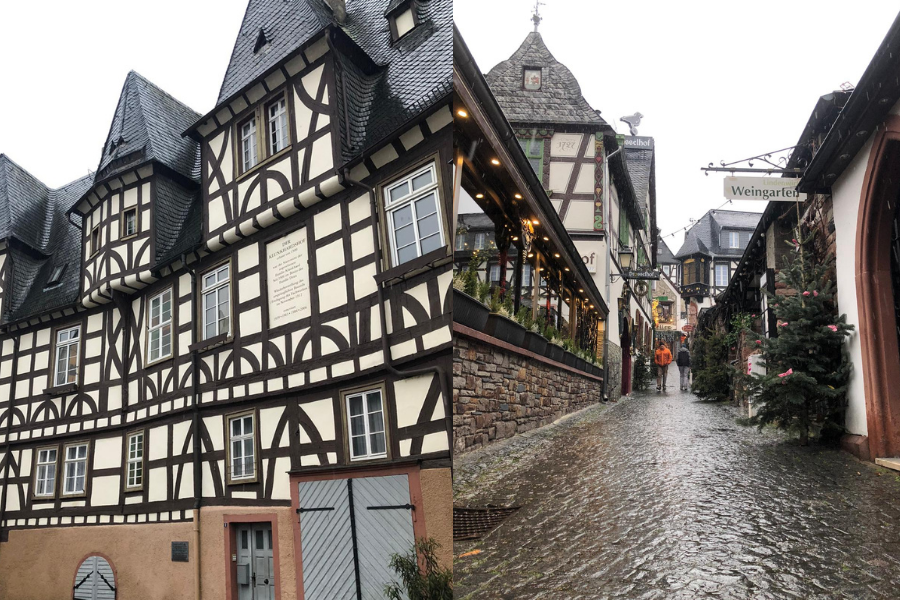 We then got back on board the ship, got ready for our evening meal, and the ship set sail for Koblenz.
Our next stop on our river cruise was Koblenz and it was by far my favourite port of the whole cruise. This port had a great mix of history, modern day, and culture. There is something there for everyone. As we were on a Christmas market cruise, the main aim was to get involved in all of the festive celebrations and we had heard that in Koblenz they had some of the best white glühwein available. This is made in exactly the same way as your traditional red glühwein, but they use Riesling instead. When docking into Koblenz we got a stunning view of Rheinberg Castle and the cable cars you can take to go and visit this. We also got a great view of the German Corner Monument (which we visited on our excursion). Koblenz is a really lovely medieval city with lots of hidden treasures but be sure to bring a good pair of walking shoes as most of the streets are cobbled.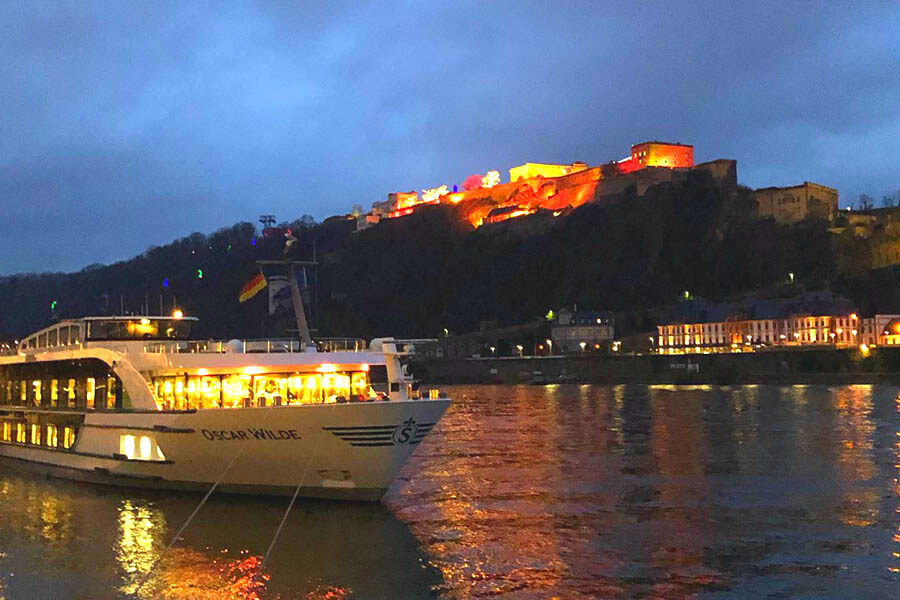 When we arrived into Bonn, our next port of call the following day, we had a ship docked right next to us. I thought this is an important point to bring up as relatively good mobility on a river cruise is paramount. If you are docked next to another cruise ship there is the possibility that you will have to either walk over the top deck of the next ship or through the reception of that ship. This requires navigating unsteady gangways and sometimes a steep gradient to get from the ship to dry land. On the subject of mobility on river cruises, you must have the ability to walk up at least 12 steps unaided, as the lift does not reach the top deck of the ship. This is basic river cruise ship safety as if the master station would be called all members of crew and passengers must move to the top deck unaided. There are some river cruise lines who cater for passengers with disabilities, however they are very few and far between. Just something to consider if you are planning your next river cruise.
When leaving Bonn, we gathered in the Panorama Lounge with the cruise director to go through all of the details and forms that were needed to re-enter the UK from Germany. At this point we also had two medical professionals on board who were systematically going through the ship and testing passengers with rapid antigen tests. This was necessary for us to be able to add to our passenger locator form so we were able to check into our flight home. This service was free of charge from the cruise line and it was carried out with no fuss and I'm very pleased to say there were no cases found on board. To date, Riviera Travel has not had one case of COVID on board a single ship throughout the pandemic. I would also like to add that the day two PCR test needed for when you get back to the UK was also provided free of charge by Riviera Travel.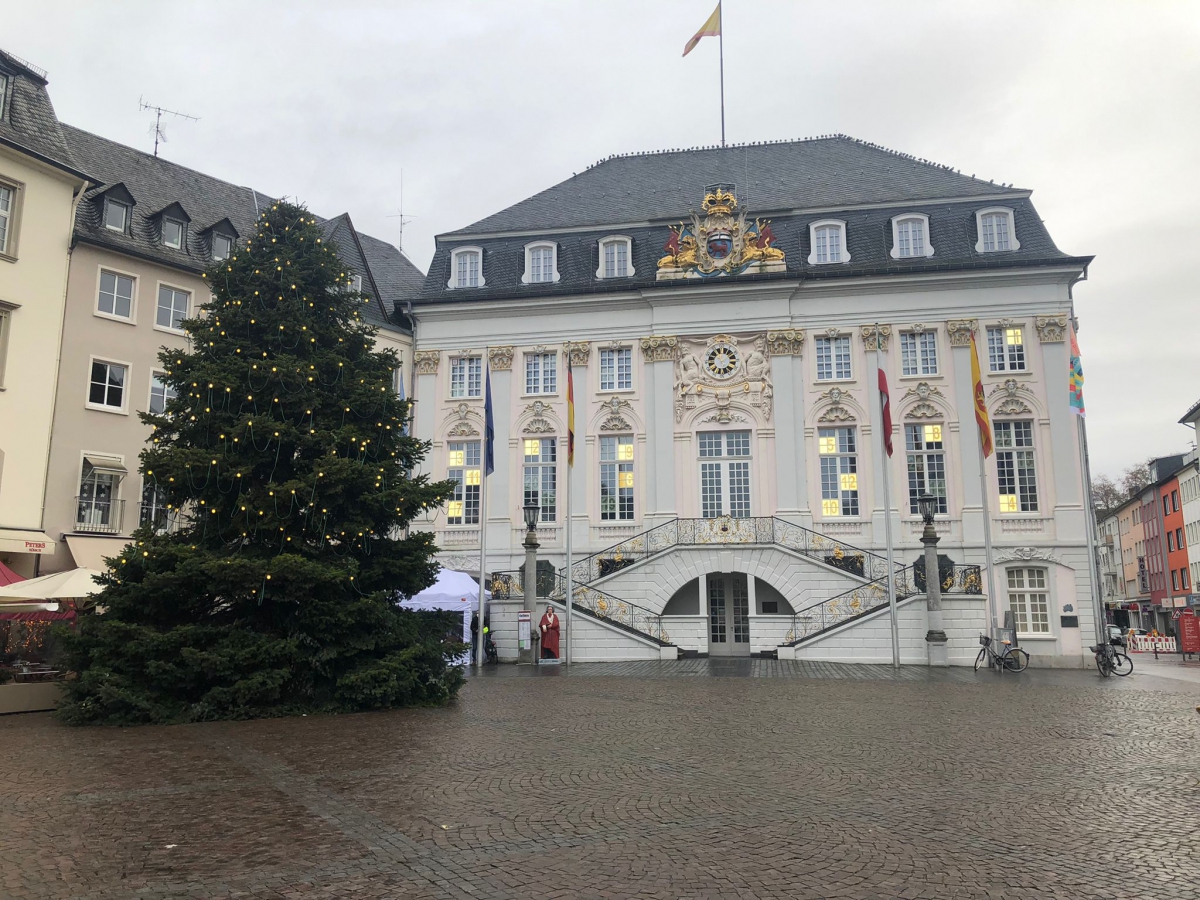 Our final day on the cruise we arrived back into Cologne with the opportunity to go back out and explore the Christmas markets. We were docked much closer this time which meant that it was only a very short walk. In Cologne there are around three or four main Christmas markets spread out through the city and it is definitely worthwhile to visit them all.
As this was the final day of our cruise, we had to be back at the ship by 12pm to catch our transfer back to Dusseldorf airport.
I would really like to make a point about the staff on board the MS Oscar Wilde during this sailing. They followed all safety protocols seamlessly and couldn't have been more helpful throughout the four days that we were on board. Mandy, our cruise director, was always on hand to answer any questions or queries, and had an impeccable knowledge of the itinerary that we were on. Diogo and Mandy helped all passengers fill out their locator forms and also made sure that they had checked in online for their flight home. I think this shows incredible professionalism and dedication to a job they so clearly love. I would thoroughly recommend a Christmas market cruise with Riviera Travel for 2022.
Watch a short video of snippets of my Christmas cruise with Riviera Travel (plus subscribe to our YouTube channel for more!):
Find out more about Riviera Travel: https://www.panachecruises.com/riviera-travel
Search 2022 Christmas Cruises: https://bit.ly/32nZbuL