180 Degrees from Ordinary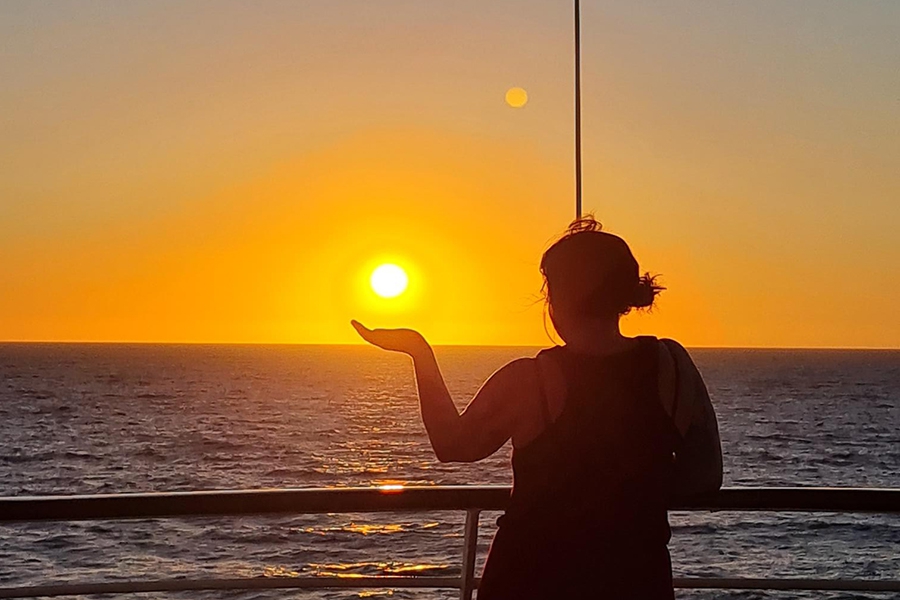 180 Degrees from Ordinary
At the end of September I was lucky enough to spend 10 amazing days with Windstar on board their Star Class ship, Star Legend, sailing from Lisbon to Barcelona. This was the first time I'd stepped on board a cruise ship of any kind since November 2019, so I was incredibly excited, but also curious as to how it would all look on board post-pandemic.
We arrived at the port in Lisbon and were immediately greeted by Windstar staff, who directed us to the first check-in station. We were asked to show our proof of vaccination and complete a health declaration. From there we were directed to the next station where we were to get our free rapid antigen test. The entire time, the staff were all incredibly helpful, answering any questions we had and after a short wait, our results came back as negative and we were allowed to board. The whole process to check in took just 15 minutes – quicker than some cruise lines I've sailed with in the past before the pandemic!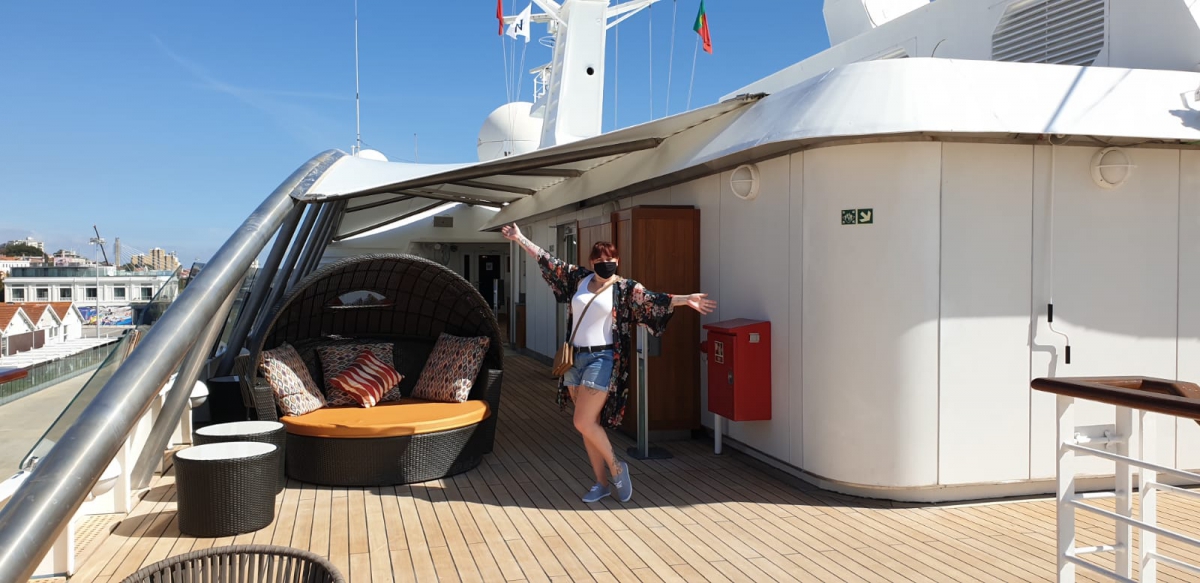 Once on board we were shown to our suite – a brand new Star Balcony Suite. This was the perfect size with plenty of storage, a lovely bathroom, and the perfect view from our French style balcony. The décor is light and bright and the suite has everything you could possible need! We'd also taken advantage of the all inclusive package so it was great to know that even the mini-bar was all free.
Over the past 20 years that I've worked in the industry, I've been lucky enough to sail with most of the cruise lines available today and have experienced all types of cruising including Ocean, River, Expedition and Yacht. On each of these experiences, the first thing that always stands out to me is the service and WOW, Windstar really do deliver!
We felt immediately comfortable on board as the atmosphere is so warm and welcoming and the staff are what really brings this experience to life. Every staff member we spoke to took the time to get to know us, not just what drink we like as you so often hear, but really engaging in conversation and very quickly we felt as though we were sailing with friends. Of course they also got to know our favourite drink too so that always helps.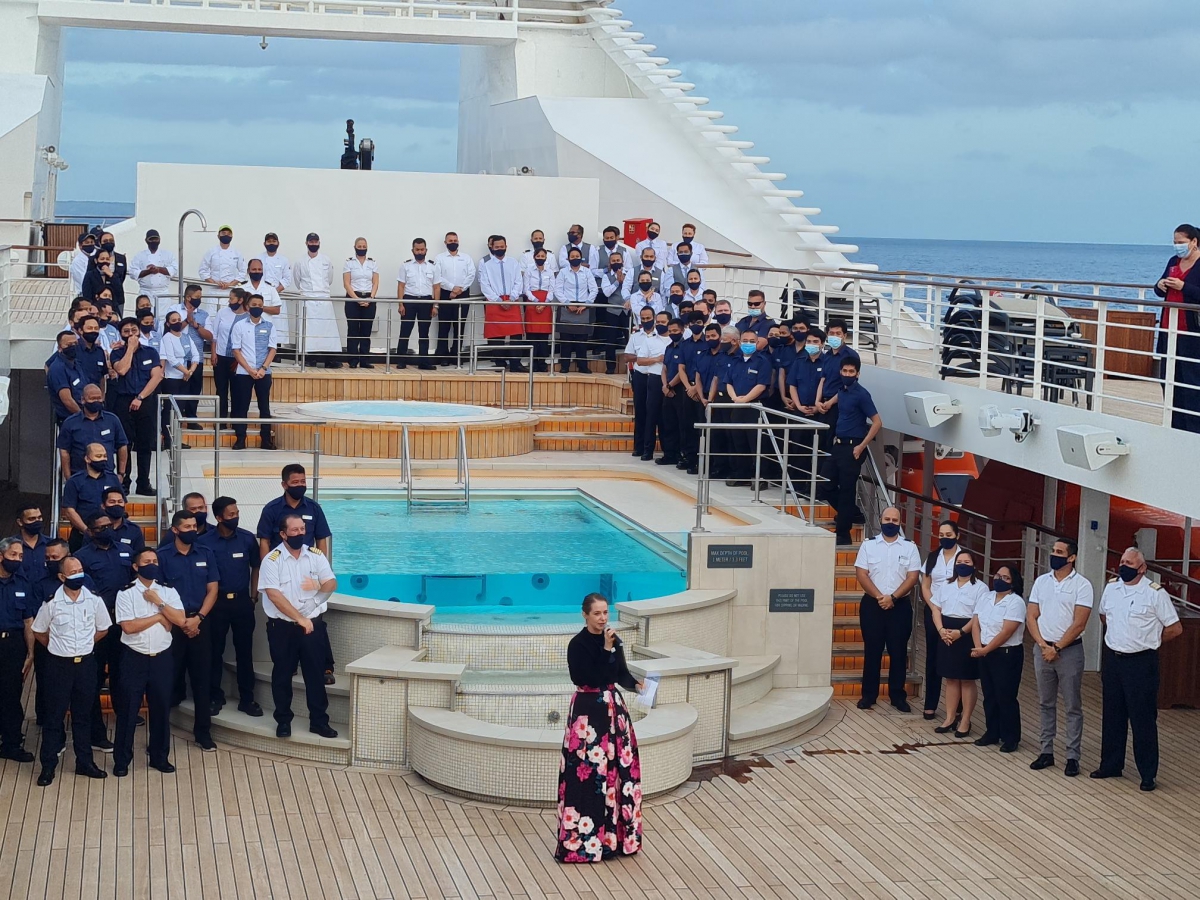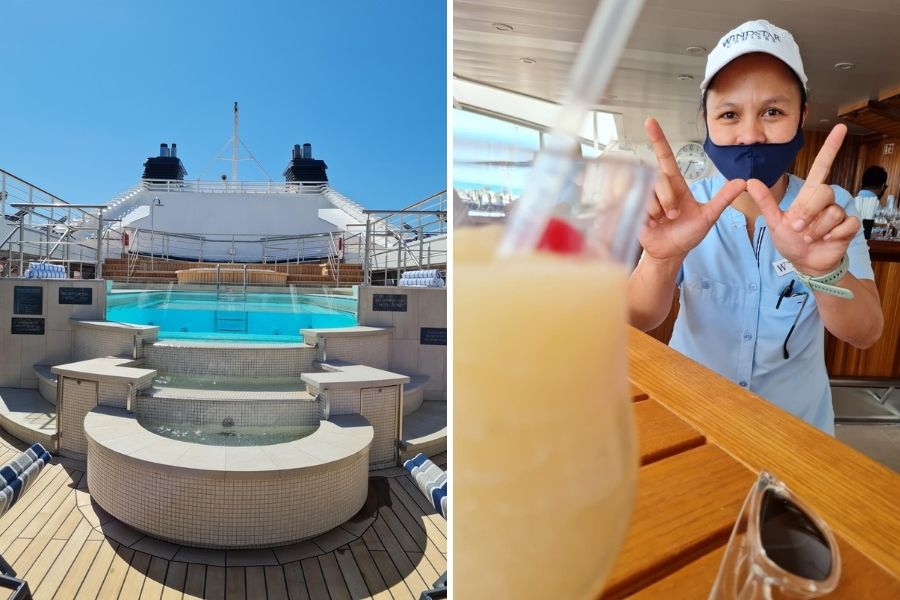 The second thing I look for on any cruise is the food. Anyone that knows me, knows that food is a real passion of mine and as Panache Cruises' resident foodie, I felt it my duty to try as much of it as possible and so I did just that!
With the ship carrying just 312 guests at full occupancy, the range of dining options is amazing:
Room Service – Not only is the menu on here vast, it also includes in-suite dining from the main dining room during opening hours, so everyone can experience in-suite dining if they would prefer a quiet night in.
Amphora – The main dining room and a firm favourite of mine. The menu selection in here is amazing and offers different choices each evening, but with such a flare and attention to detail. Each time we approached Amphora, the restaurant manager would try to seat us in our favourite booth; just another example of such high levels of service.
Star Grill – INCREDIBLE for lunch! The salads here were perfect and each day they would have a selection of grilled meats, plus late afternoon there was always a 'dish of the day' so be careful not to fill up too much here.
Veranda / Candles – During the day time, this is another casual dining option so it's a great choice for al fresco dining out on the veranda. Each evening this area then transforms in to Candles, the most incredible steakhouse. Most ships have a steakhouse these days but again, the attention to detail from the staff and chefs is impeccable. You even get to select the type of salt you'd like on your steak. You have to book to dine in here so make sure you don't miss out!
Cuadro 44 by Anthony Sasso – Now this one I was really looking forward to. Quite simply put – it's perfect! Intimate setting, perfectly cooked, great menu choice and somewhere I could eat happily every night of the week. Again, you must book to dine in here, so get in quick!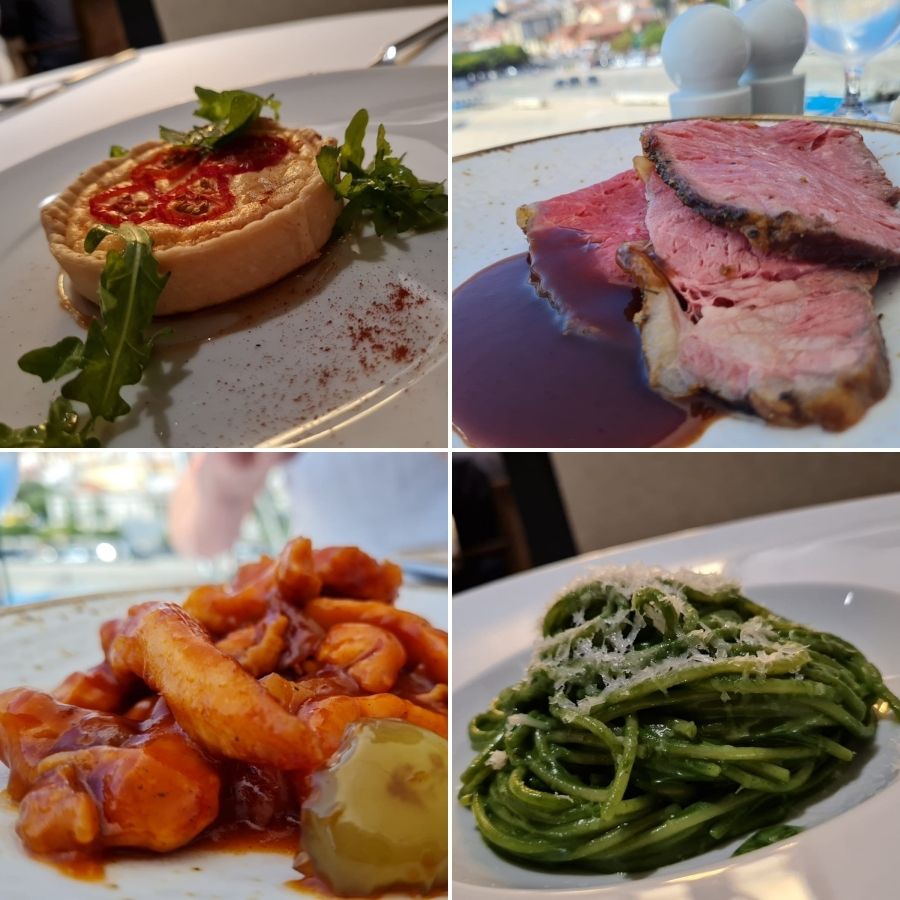 On each of the sailings, weather permitting, they also host a signature on-deck BBQ. The food here was relative to the region and as we were sailing mainly in Spain, we had a wide choice of hot and cold foods, but the focal point was the biggest paella I have ever seen. The entertainment staff were all up on the deck too, so this created a great atmosphere and after a few hours of dancing, I think I'd worked off some of the food I'd indulged in throughout the 10 days!
I could go on for so much longer about each and every part of this ship, but rather than that, it's easy to sum up our experience with Windstar – PERFECT! Nothing was ever too much trouble for anyone on board and in most cases the service was attentive and anticipated our every need. The space on board is just right too. Enough so that everyone has their own personal space but without detracting from the atmosphere.
All of my expectations were not only met but exceeded and I wouldn't hesitate in going back….in fact, I may just book something for next year!
To find out more about Windstar Cruises, head to this page: https://www.panachecruises.com/windstar-cruises