Why we love Oceania
Oceania Cruises is one of our fantastic elite ocean cruise line partners and we are proud to work closely with them to curate the most memorable and luxurious cruise holidays for our customers.
There are many reasons why Oceania Cruises is the epitome of luxury cruising, which we want to share with you!
Beautiful vessels
Oceania's fleet of six beautiful ships is soon to welcome a seventh – Vista – to its ranks. The 'O-Class' fleet consist of Marina and Riviera and both carry up to 1,250 guests, while the 'R-Class' ships Nautica, Regatta, Sirena and Insignia have a much smaller capacity of up to 684 guests.
Vista will be on the higher end of the capacity spectrum and will offer classic Oceania luxury as well as new levels of exceptional dining, stunning suites and accommodation, and a chic onboard ambience. Her inaugural season will be comprised of 18 voyages, beginning in April 2023, and will visit more than 24 countries across four continents, from the picturesque shores of the Mediterranean to the glitz and glamour of California and the vibrant cities of Far East Asia.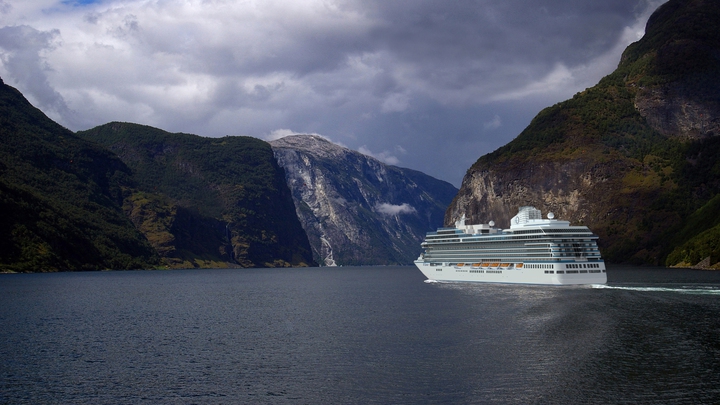 Finest cuisine at sea
Oceania Cruises are renowned for offering some of the most exquisite dining options on board any luxury cruise at sea.
The latest collection of 'OceaniaNEXT' enhances and elevates the entire culinary programme across all dining venues on board, meaning guests' experiences will be incredibly unique as the expert chefs showcase their passion, creativity, and innovation in the kitchen.
One aspect of the culinary experience on board an Oceania Cruise which may appeal to many travellers is the fact that they cater extremely well to those with specific dietary requirements. Whether it's a medical requirement or a lifestyle choice, Oceania offer excellent dining options for all guests, so you can rest easy in the knowledge that there will be plenty of choices available in every dining venue.
Read more in depth about Oceania's culinary offerings in our blog post, here!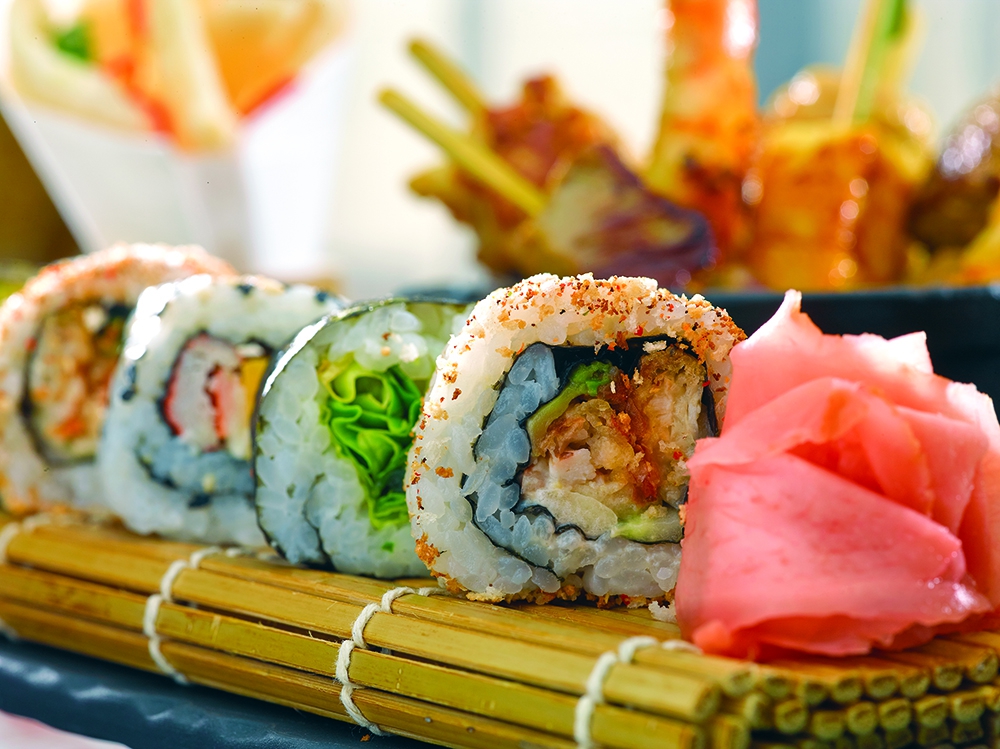 Incredible destinations
Oceania Cruises pride themselves on incredibly immersive itineraries, emphasizing the importance of experiencing culture, history and authenticity in each destination visited on every voyage. With this in mind, they tailor their itineraries to include more time in ports of call and less time at sea than most cruises.
Plus, with their extensive fleet, Oceania are able to sail around almost every continent on Earth at any one time. No matter the time of year, you are likely to find your perfect cruise in the Mediterranean, Northern Europe, the Caribbean, Asia, Africa, the Americas, and even the Pacific.

Enriching experiences
Not only do Oceania visit some of the world's most spectacular destinations, but they also encourage guests to get involved with enriching activities on board which help to enhance the overall experience in every destination. Oceania's signature sailings host special guests who deliver exclusive lectures, cooking demonstrations, wine tastings, provide local musical entertainment, and other special events.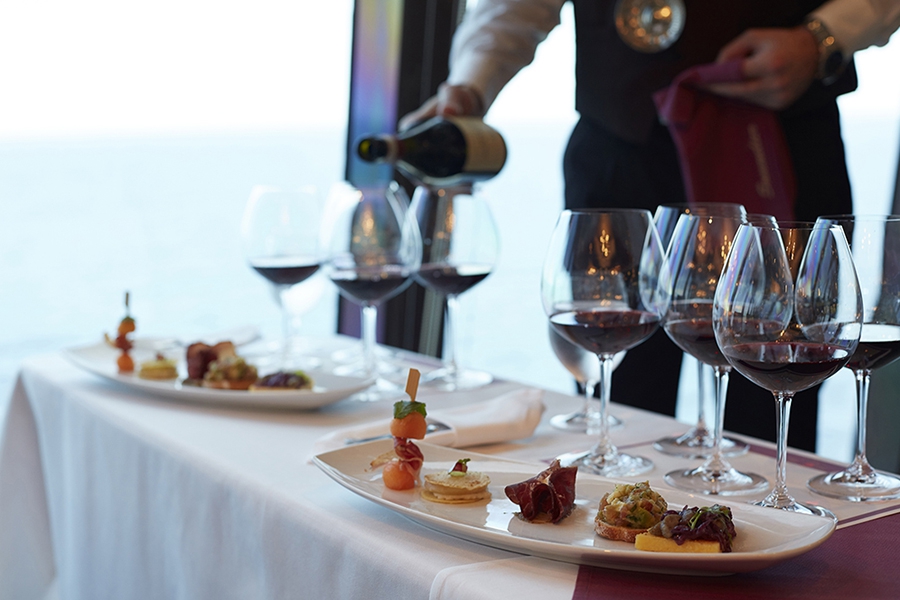 Great entertainment
Evenings aboard Oceania Cruises can be anything you desire. Marvel at the continuously changing talented guest entertainers as you delight in high-energy production shows, talented vocalists, classical music and more. Perhaps stop by the lively Monte Carlo-style Casino for a rousing game or two.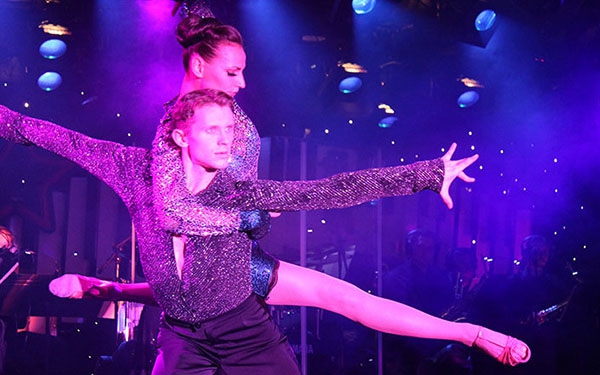 …. but with a small ship, relaxing vibe
Yet while the entertainment makes evenings on board great fun, the fact that Oceania's ships are much smaller than mainstream cruise ships means that there is also the opportunity to find a quiet corner of the ship to relax and enjoy a more intimate evening, perhaps with a glass of Champagne in a lounge or with your nose in a good book on the observation deck.
Why Emma loves Oceania
Emma Taylor, Panache Cruises Connoisseur, has been on board Oceania Cruises five times and has nothing but amazing things to say about one of our favourite luxury cruise line partners.
"I've been on board 5 times and it's always the food thats brings me back again and again. Having been on board both styles of ship - the R-Class and O-Class - I can confidently say both are superb experiences! The service is consistently fantastic and personal, the staterooms have the comfiest beds I've ever slept in, and the dining opportunities are simply incredible. You can enjoy so much variety, from classic English pies to delicious Italian pizza and pasta and amazing Asian fusion dishes. You could be on board for two weeks and only just try a sample of the food on board! One of the best itineraries I've done was on Insignia. It was a New York City round-trip calling in at various ports in New England and Canada and was such a wonderful experience visiting some really underrated spots on the East Coast. If you want an unforgettable cruise in some beautiful destinations with an even more incredible on board experience - Oceania Cruises is the one for you!"
Click here for more information about Oceania Cruises and to view all sailings. Give us a call on 0161 513 8200 to book your next luxury cruise.