SHIP REVIEW: Uniworld River Princess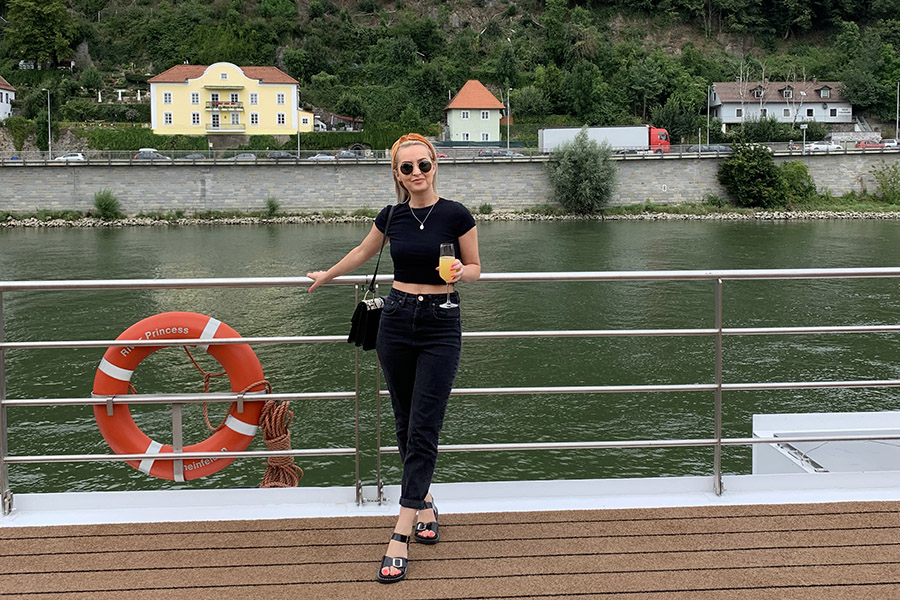 SHIP REVIEW: Uniworld River Princess
A few years ago I was lucky enough to sail on Uniworld's majestic River Princess along the beautiful Danube. As well as the river itself being a big tick off my bucket list (who doesn't want to sail down the beautiful blue Danube?!) the cruise was made even better by sailing with one of the best ultra-luxury cruise brands in the world.
My overall experience with Uniworld was pleasantly surprising. I did not think that I would enjoy it as I was a bit unsure about river cruising in general, but I was completely wrong! The staff go above and beyond for you making sure you have a great trip right from the moment you arrive until you leave. I was also a big fan of how intimate the ship was; it carries only 130 passengers so it felt like I had all the facilities to myself at times.
From my experience on the River Princess, I completely understand why Uniworld holds its reputation for being the world's best and most-awarded luxury river cruise line. The incredibly high standards, impeccable quality and boutique-style cruise really make Uniworld stand out as one of the best in the business.
If you are curious about what it is like to sail with Uniworld, or on their River Princess in particular, read on for an overview of my experience and a quick review of my trip.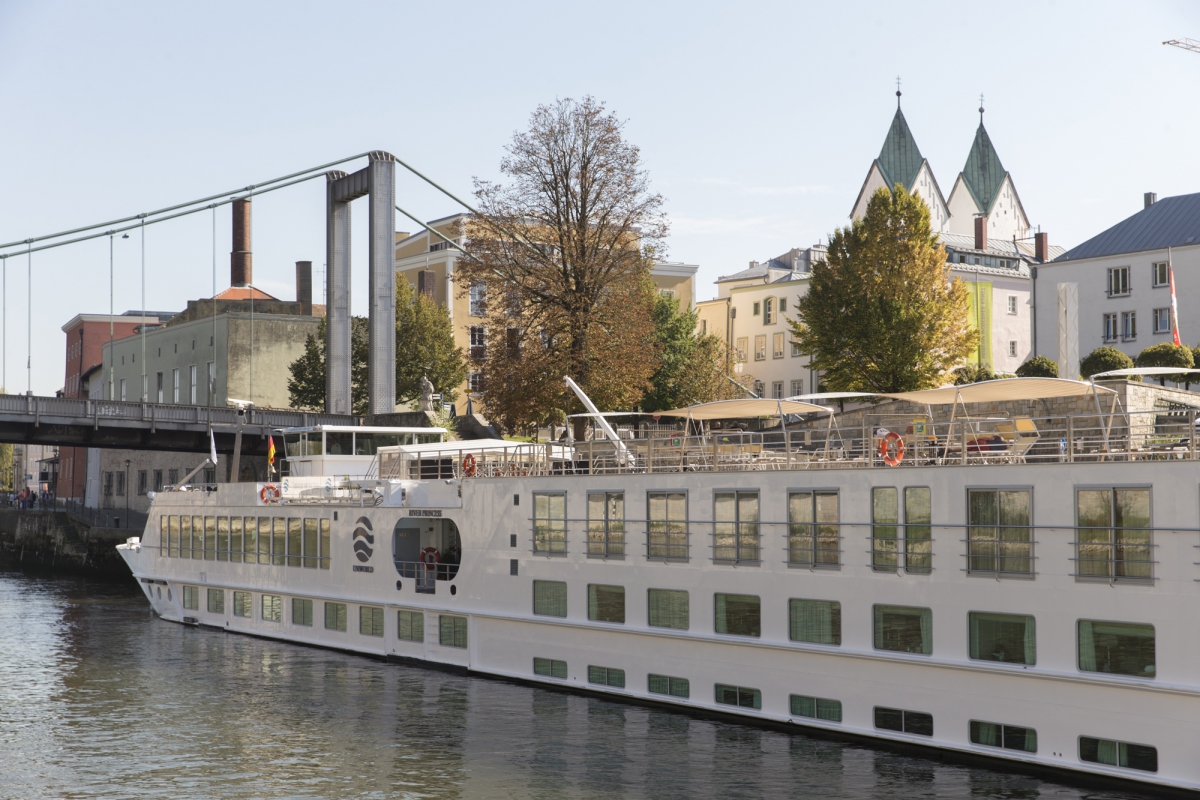 Dining
There is one main restaurant on board the River Princess and breakfast, lunch and dinner is served in here.
Overall the service is impeccable, it is white glove silver service and the staff can't do enough for you. Breakfast you can either have in your cabin or you can go to a buffet style breakfast in the morning as well as for lunch. In the evenings it is more of a white glove service, where you can dress up a bit more and staff will serve you exquisite, sophisticated meals.
There are also additional lounges: the Main Lounge, Sky Lounge and Captain's Lounge, which are lovely comfortable spaces to curl up with a good book, chat with friends, or sip your favourite cocktail.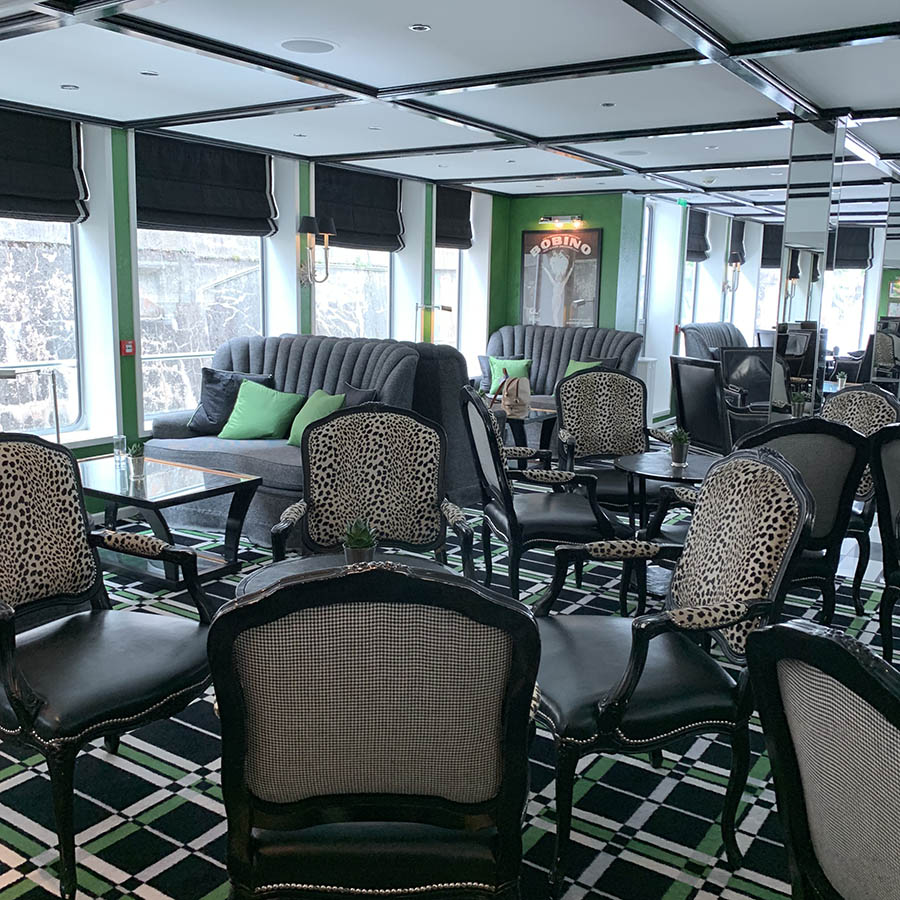 Accommodation
We stayed in a classic outside picture-view window cabin, which I thought was really spacious. The beds were probably the most comfiest thing I have slept in in my entire life - and might I add so they should be priced at £15,000 per bed! The whole space was very homely and comfortable with a lovely modern feel to them, and the views passing by were just incredible. 
The service is second-to-none and the staff are happy enough to attend you in your room at any time of day, whether it's for breakfast in bed or a cheeky late night snack.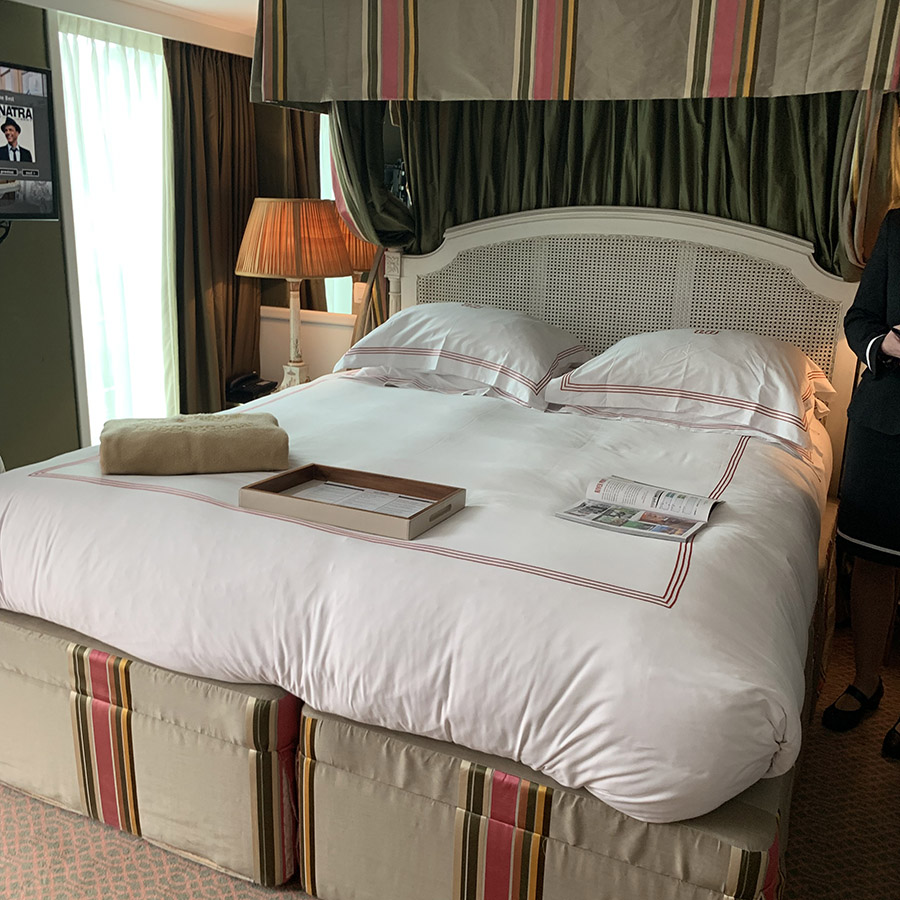 Activities
Uniworld are well known for their exciting and perfectly curated shore excursions, meaning no passenger is ever bored! On my cruise, each port along the way was brought to life with guided tours and immersion in the culture. There are opportunities to hire bikes to explore towns and villages, and even (on some cruises) Uniworld offer the opportunity to play a round of golf!
In the evenings, port depending, you can sometimes get off the ship and go into the heart of the city for an evening meal, night at the opera, a show, or just a walk around the city. However, they also have engaging evening shows on board with live music and performers. You will not be bored whatsoever, everyone gets involved and there is such a brilliant atmosphere.
One aspect of my cruise on board River Princess which I didn't really expect from such an ultra-luxury cruise line was how family friendly it was. There are a variety of on board entertainment and activities specially designed for children, with two family hosts dedicated to overseeing the junior and teen cruisers. While the adults are lougning in the spa, kids can attend craft workshops, cooking classes, video game rooms and movie nights which are all included, along with educational 'Live the Lingo' classes for each country visited along the cruise. These are great to bear in mind for any families looking for the perfect all-inclusive river cruise in Europe.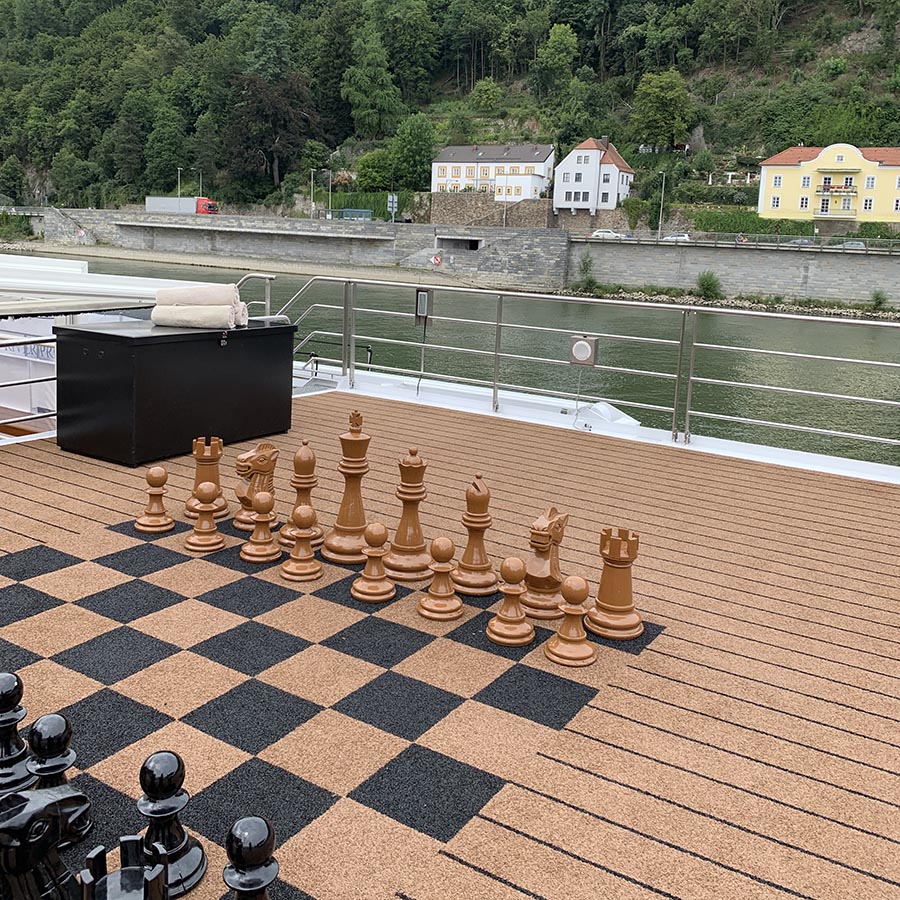 If you wish to know more about Uniworld, click here.
Or, get in touch with me and I can help you start planning your next luxury cruise! Simply give me a call on 0161 513 8209 or email me at katy.porter@panachecruises.com and I would be more than happy to help. Happy cruising!