Exquisite Cuisine on Seven Seas Voyager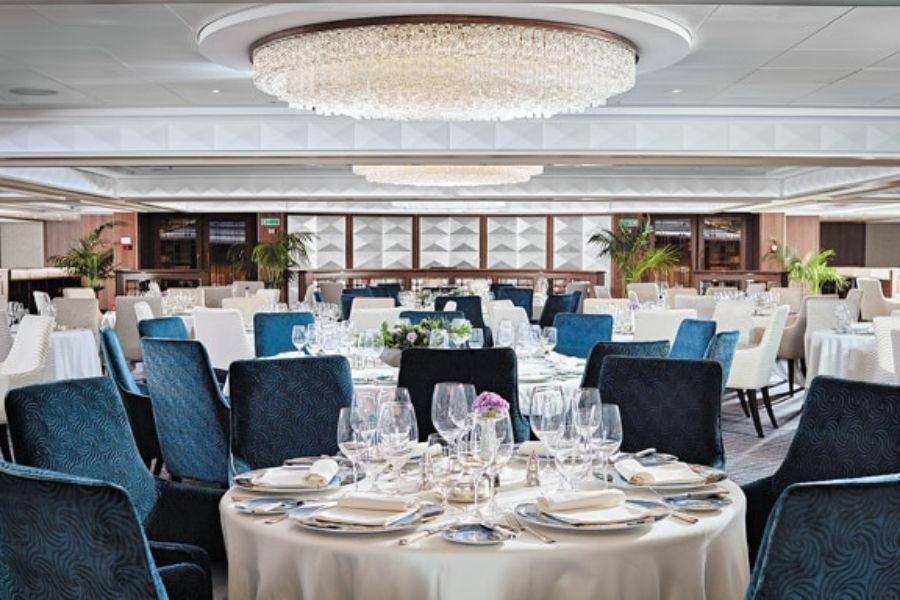 Exquisite Cuisine on Seven Seas Voyager
"Nothing can elevate travel quite like cuisine."
We really enjoyed our time on board Seven Sea Voyager, especially with the variety of restaurants on offer and overall dining experience. The food was exceptional and mealtimes on the ship were made easy with flexible sitting times and a range of formal and informal restaurants, including dining in your suite which was a firm favourite for myself in the mornings. My butler soon became used to my regular order of Eggs Benedict, followed by the most delicious Brioche French Toast!
I would love to go back on Regent again, next time to try the ever popular Asian Restaurant Pacific Rim, and re-visit their popular flag ship restaurants, it really is a foodie lover's paradise! Here's a brief overview of each dining venue on board Seven Seas Voyager...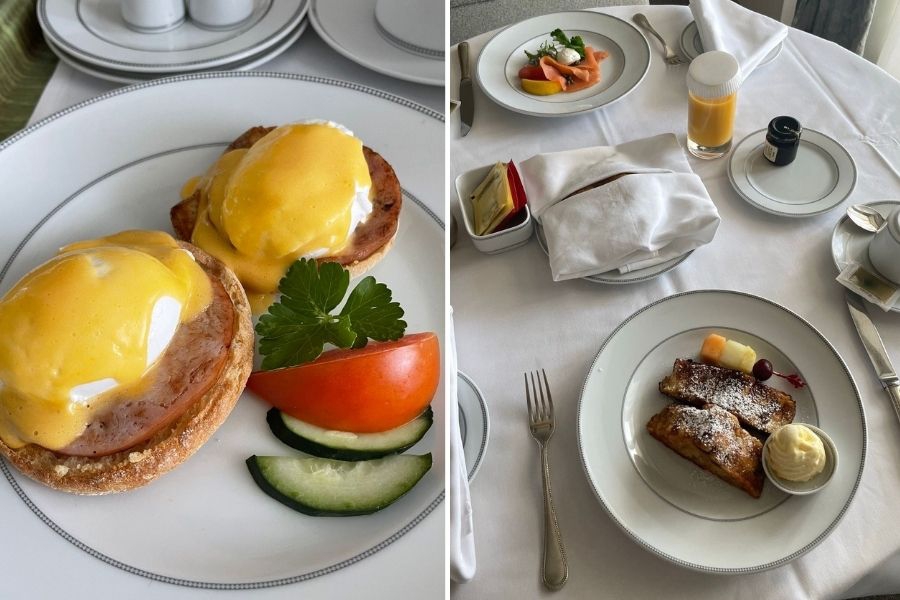 The Veranda – There were endless options to choose from!
The Veranda is open for breakfast, lunch, and dinner. With diners enjoying this popular spot onboard for a casual breakfast or lunch affair. I can certainly see why this was so popular, when we chose to dine here on a couple of days for lunch! The restaurant has a lovely, relaxed feel with chic indoor spacious dining room, and a fantastic outdoor teak terrace area at the back of the ship, offering al fresco dining. You can take in the stunning ocean views whilst enjoying a lovely buffet style breakfast or lunch. The choices were endless, with antipasti, gourmet salads, fresh fish, roasted meats, lobster, and the most amazing jumbo prawns! There was so much choice, hot and cold, and everything was so fresh and delicious.
We didn't dine here in the evening, however The Veranda transforms into Sette Mari at La Veranda for a casual, intimate dining experience. You can choose from authentic Italian specialities or opt for something with a more modern twist. The menu is classic Italian with Soups and Pasta followed by secondi – the main course – with dishes like Mediterranean Sea Bass and Veal Scaloppini. There are also desserts including Panna Cotta and Tiramisu as well as a lovely Chocolate & Almond Cake. Reservations in the evening are not required.

The Pool Grill – A real Al Fresco Fare!
The Pool Grill was fantastic, a come-as-you-are dining venue! We really enjoyed this casual dining experience during the day. It was so accessible and so easy to just grab a quick table and order some delicious food and cocktails whilst soaking up the glorious sunshine. The perfect place to sit and relax, after going out on a morning shore excursion, or having enjoyed a spot of sunbathing around the pool area. There was lots of choice too, ranging from grilled-to-order burgers, grilled seafood, sandwiches, fresh salads, and my personal favourite, spicy buffalo wings with blue cheese sauce! There were even old-fashioned hand-dipped ice cream desserts sprinkled with all your favourite toppings. We were always well fed during the afternoons, and of course made the most of the fabulous cocktail menu on offer!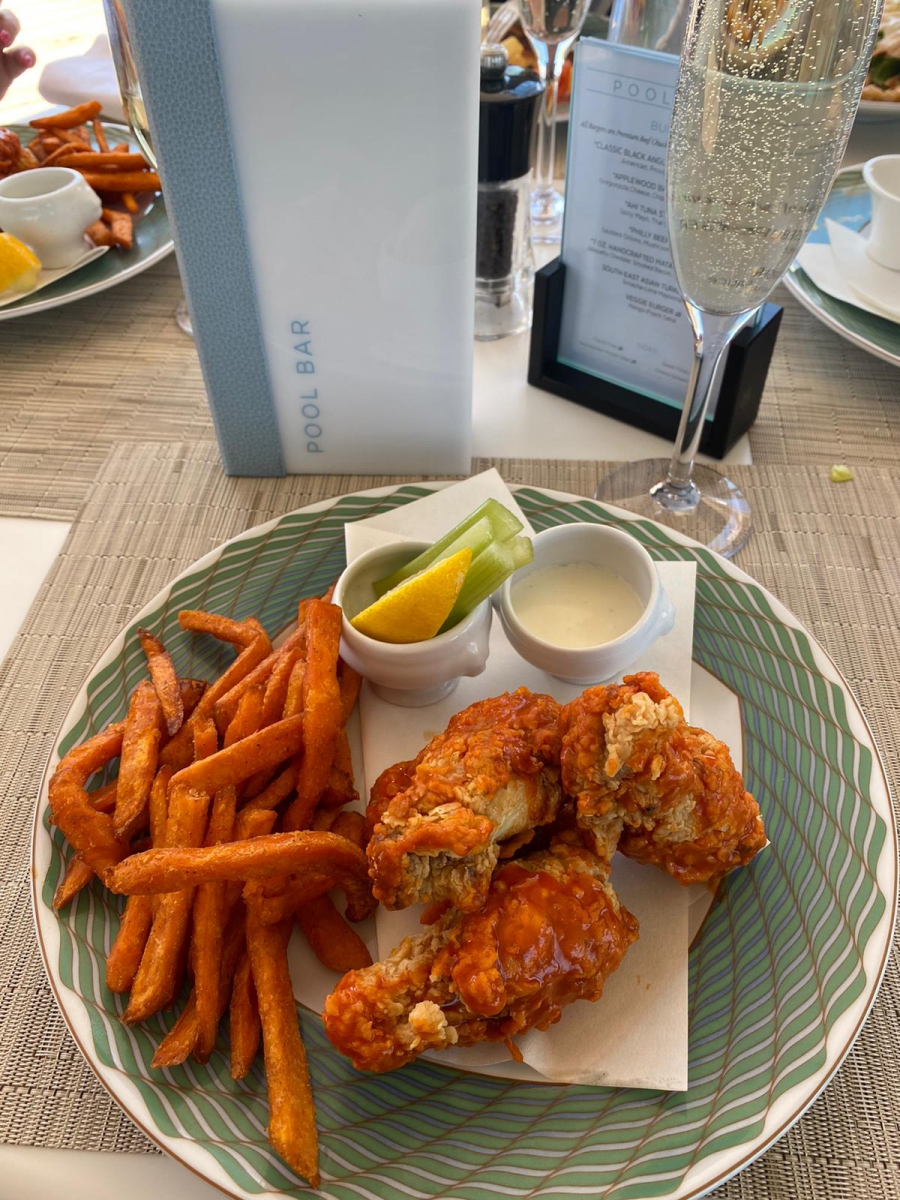 Prime 7 – Classic Steakhouse!
We spent our first evening dining at Prime 7! The venue is beautiful and has a lovely intimate feel. There are crisp white tablecloths and leather wing-back chairs, burnished woods as well as themed artwork on the walls. The restaurant exudes a distinct, intimate elegance. I could see why this was a firm favourite amongst Regent guests as soon as we were seated. The menu offers so much choice, with traditional starters, including Jumbo Lump Crab Cakes, Classic Steak Tartare, and Clam Chowder. Followed by a great selection of meat and seafood dishes, the highlight being the Prime and 28 day Dry-Aged Beef! Some firm favourites included, Prime New York Strip, Porterhouse Steak, and succulent Filet Mignon. Mouth-watering alternatives include Alaskan King Crab Legs and Dover Sole. The dessert menu was perfectly limited, with just four options, including Key Lime Pie, a 14-layer Chocolate Cake and a Caramel Popcorn Sundae, which of course we opted for the Popcorn Sundae, it was absolutely delicious! The perfect way to finish a surf-and-turf dinner.  
Prime 7 is open for dinner only with reservations required.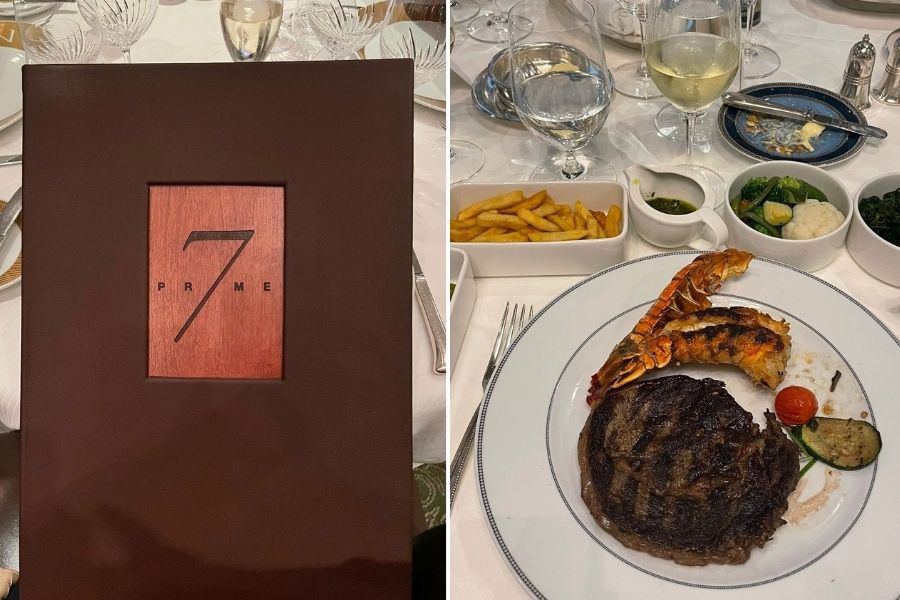 Chartreuse – French Fare with a modern twist!
We dined here on our last evening, and what a treat it was! Chartreuse is one of the two speciality venues onboard and is a quintessentially French restaurant with a chic decor and, most importantly, sublime food. It is tucked away in the Horizon Lounge and is a real hidden gem! As you might expect, the menu is boldly French. This fine dining restaurant offers the best of haute cuisine such as tempting hor d'oeuvres like Emmenthal-Blue Cheese Souffle, Steak Tartare with Sturgeon Caviar and Escargots a la Bourguignonne. Followed by a delightful soup course which I treated myself to a sumptuous Lobster Bisque! The Chartreuse main course includes a Roasted Lobster Tail with Scallop Mousse, Asparagus & Almond Broth, or Fillet Beef in a Red Wine Jus. We also enjoyed the Dover Sole which was prepared table-side. All these dishes were accompanied with the finest French wines.  We really enjoyed the ambience and intimacy of this fine dining restaurant, it offered everything you would expect from a chic Parisian eatery.
The restaurant is open nightly from 18:30, with reservations required. I would advise pre-booking this ahead of arrival, as this is very popular.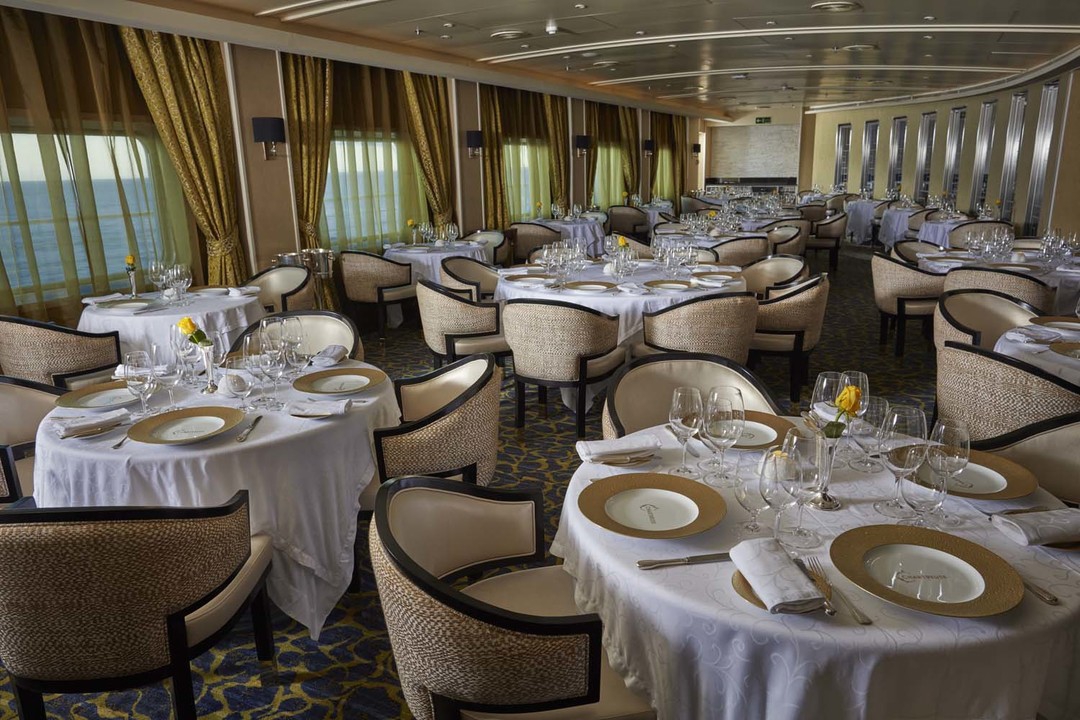 Compass Rose – The largest Restaurant at Sea!
Compass Rose is Regent Seven Seas flagship restaurant. We dined here on our second evening and were greeted to the most beautiful dining room! It is so wonderfully spacious, and tastefully decorated with ornate chandeliers and a chic Parisian decor. We especially loved the Versace tableware! The cuisine is equally as inspiring with a fantastic four-course menu option including a superb taster menu, along with a healthier option if you preferred. The food is mostly European but does in fact have a distinctly French feel. There are classic starters including Caviar as well as delightful soups and exceptional main courses. I especially enjoyed the lobster tail and fillet steak 'Surf n Turf' option which was grilled to perfection! Each course was a delight, as were the fine wines on offer. I must say that this ended up being one of our favourite venue's whilst being on the ship.
There is no need to make reservations in the evening, however the restaurant can get very busy, so you may find you could be waiting a short while for a table. It is definitely worth the visit though.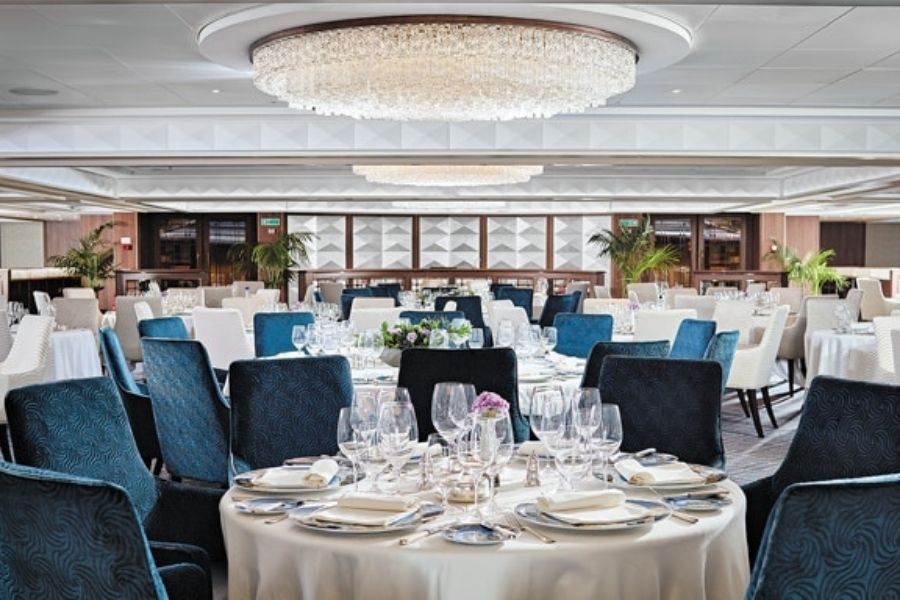 I hope you've found this dining guide to Regent Seven Seas Voyager helpful - please don't hesitate to get in touch in you'd like to book your next luxury cruise. Just give me a call on 01565 364 441.