Cruising with Special Dietary Requirements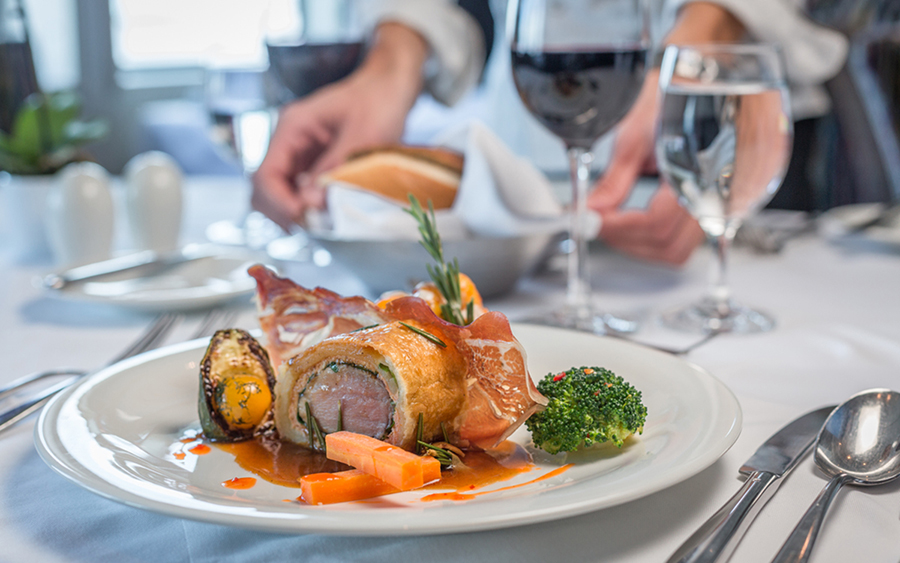 Cruising with Special Dietary Requirements
Dec 14, 2020
luxury cruise, cruising, dietary requirements, food, food cruise, dining, cruise dining, kosher, halal, vegetarian, vegan, pescatarian, allergies
Finding a satisfactory selection of food to cater to particular dietary requirements on board cruise ships can seem daunting and difficult – whether you are vegetarian, have health requirements or allergies, or adhere to a specific cultural diet.
While sometimes it cannot be helped, one common obstacle while dealing with a special dietary requirement on a cruise is that some countries you visit might not be as accommodating or understanding about your situation, whether it's simply that vegetarianism is unheard of or it's a cultural or religious reason. Upon request, we have found that most cruise lines will provide guests with a packed lunch to take along on shore excursions, with no extra costs involved.
If you are concerned about booking a cruise because of this, or you are fed up with submitting your dietary requirements before embarking on your cruise, we have considered possible issues and recommended some of the best cruise lines to consider booking for less hassle and more varied cuisine. We understand that for a lot of people travel and food go hand in hand. That's why we're here to reassure you that there are plenty of cruises which will cater to your every need and make your experience stress-free and enjoyable!
Vegetarian
While many vegetarians might be familiar with having few options when it comes to restaurant dining – usually excessive cheese or mushroom options – most luxury cruise lines now have more extensive vegetarian menus, with some ships having specialised vegetarian restaurants on board.
The best cruise line we have found for its impressive range of vegetarian dishes is Oceania. While all luxury cruise lines are extremely accommodating and well-equipped to help anyone with a specific dietary need, Oceania have gone above and beyond with their commitment to creating a plethora of vibrant, tantalising, and flavoursome dishes inspired by cuisines all around the world.
On SeaDream, Celebrity, and Azamara voyages there are always vegetarian entrees available on the regular menu as well as an entirely separate vegetarian menu.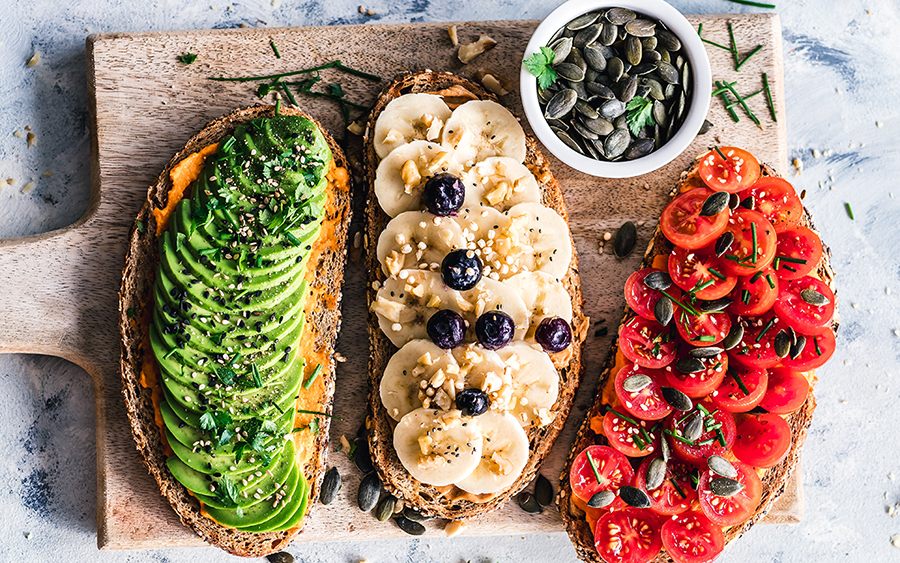 Vegan
With veganism on the rise, more cruise lines are looking to expand their menus to include dishes based around a plant-based diet.
In 2017, Oceania unveiled their new vegan menu, featuring more than 250 dishes served in the Grand Dining Room aboard all of their ships. In 2019, they went on to add 200 more options to their menu – including an entirely plant-based meal at the signature Polo Grill steakhouse.
Another cruise line worthy of praise for its vegan menu is Azamara, available not only in their main dining hall but also in their specialty restaurants.
When it comes to general amenities such as milk at the coffee stations, however, it is always best to alert the cruise ship to your needs, so you don't have to bring your own alternative milk or snacks.
Pescatarian
Luckily almost every cruise line has a spectacular selection of delicious fresh seafood. Most have a specific seafood restaurant on board, such as the Ocean Terrace seafood grill and bar on the upper deck of the new Sky Princess.
From freshly caught snapper in the Caribbean to crab cakes and garlic prawn tapas in the Mediterranean, there is plenty to satisfy the pescatarian cruiser.
Kosher
Some luxury cruise lines can offer kosher meals on board, provided they are given sufficient notice to make preparations – Azamara, Crystal Cruises, and Regent Seven Seas offer surprisingly varied kosher menus, but require guests to inform them of their requirements around 90 days before departure.
Regent go the extra mile with preparing kosher meals under strict supervision; the meals are cooked using a kosher-only oven and served on kosher china. Even better is that there are no extra charges for kosher meals on board any cruise ship!
Just be careful to check that kosher menus are available on the ship you will be on; Crystal, for example, only cater to these requirements on their Crystal Symphony and Crystal Serenity ships.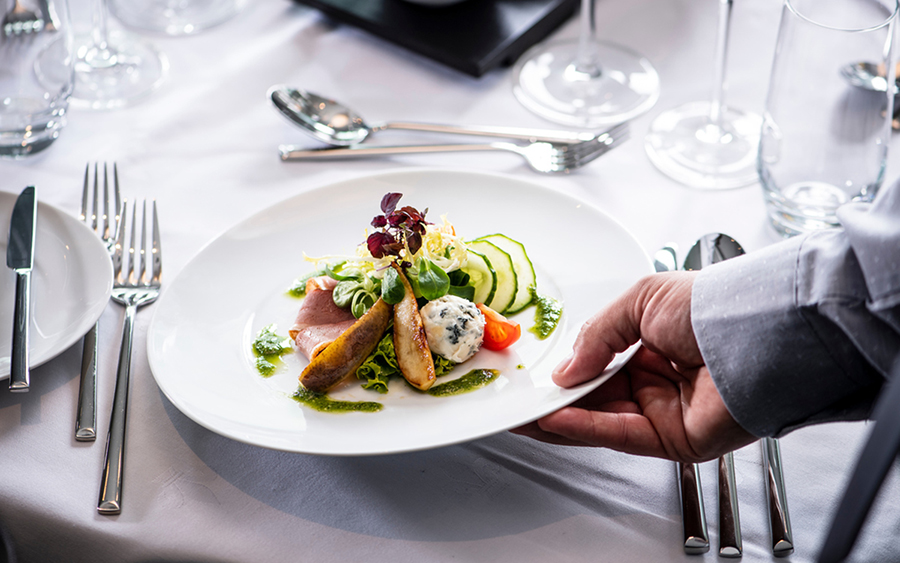 Halal
Following concerns that the cruise food scene was lacking in inclusivity, Celebrity cruises was the first luxury cruise line to begin offering a broad selection of Halal dishes on board every ship in their fleet starting in 2017.
This bold move was in response to an increase in cruising among Middle Eastern travellers, particularly in the Mediterranean during the summer months, and the initiative has been met with significant praise as well as a rise in interest in cruising as a result. And remember: there are no additional costs associated with this dietary requirement!
Gluten & Lactose Intolerance
As with lifestyle-related food requirements, medical intolerances are dealt with in a similar way: nothing is too much trouble when it comes to your health and dietary needs on board any cruise.
Make sure the cruise line is aware if you need any gluten free or lactose free products, so they can provide these for you upon embarkation. Check each cruise line for their policy – some need more notice than others, but typically it is around 90 days before departure.
Allergies
Most allergies, such as nuts and shellfish, can be dealt with very easily by the catering staff on board luxury cruises. Just inform the cruise line you are travelling with as early as possible – some require 90 days while others require as little as two weeks' notice before departure.
Celebrity Cruises get particular praise for its easily navigable menu, with colourful icons to indicate the presence of any allergens within their dishes.
If you are ever unsure about your necessary dietary requirements on board a cruise, or it is holding you back from booking the trip of a lifetime, don't hesitate to get in touch with your cruise line and discuss the options available to you.
If you book through Panache, your personal Cruise Connoisseur will do all of this for you!