Croatia - Adriatic Paradise!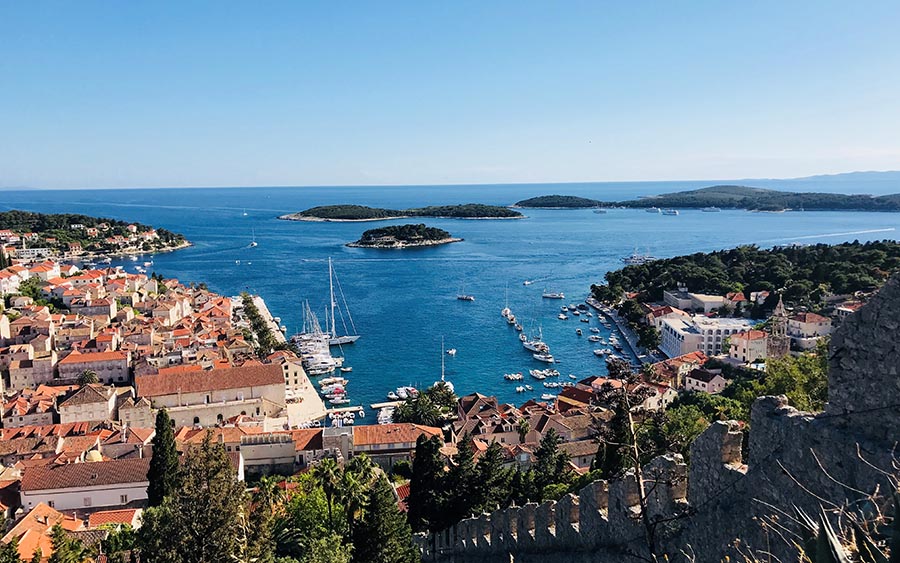 Croatia - Adriatic Paradise!
As the sun sets on the glittering Adriatic, you'd be forgiven for thinking you were a million miles away from the UK…but Croatia, the pearl of the Adriatic, is a mere two hour flight away. A land rich in culture, pristine nature, fabulous culinary traditions, a beautifully mild climate, and extraordinary crystal clear waters. Choosing to cruise along the Croatian coast is a holiday that will delight you.
Croatia's coastline and islands (there's a staggering 1800 of them, who knew!) is a holiday that will stay with you forever. Every port has a different feel about it and each place has its own identity and proud tradition…whether that be the famous cheese from the island of Pag; the wines from Stina winery on Brac Island or the honey brandy that has different flavours depending on which part of the coast you are in!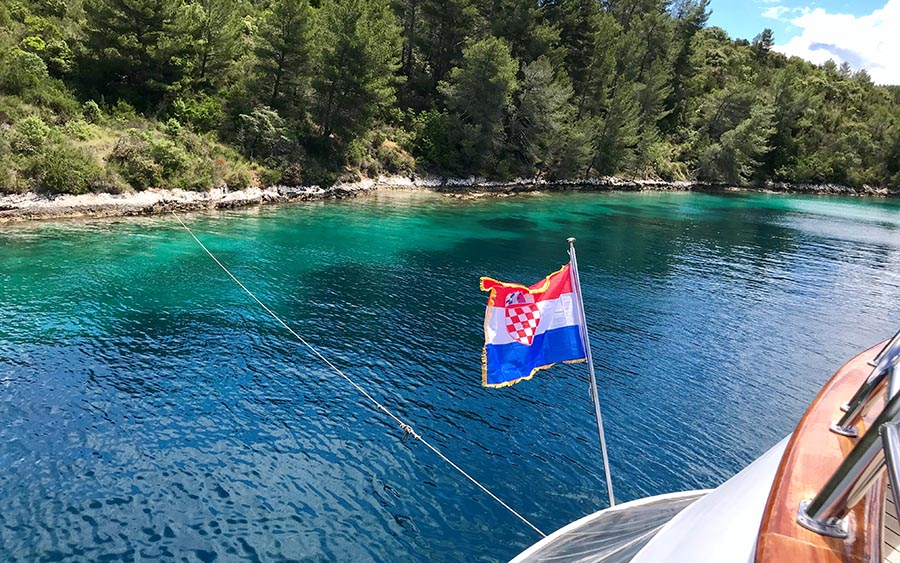 Croatians are a sea-loving nation – indeed it is believed that World Explorer Marco Polo was born on the island of Korcula back in the 12th century, and with over 5000 kilometres of coastline, it is easy to see why the crew and Captains of the vessels are so proud of their seafaring heritage!
I have been fortunate enough to sail the Croatian coast twice on a small motor yacht…and I'd go again in a heartbeat!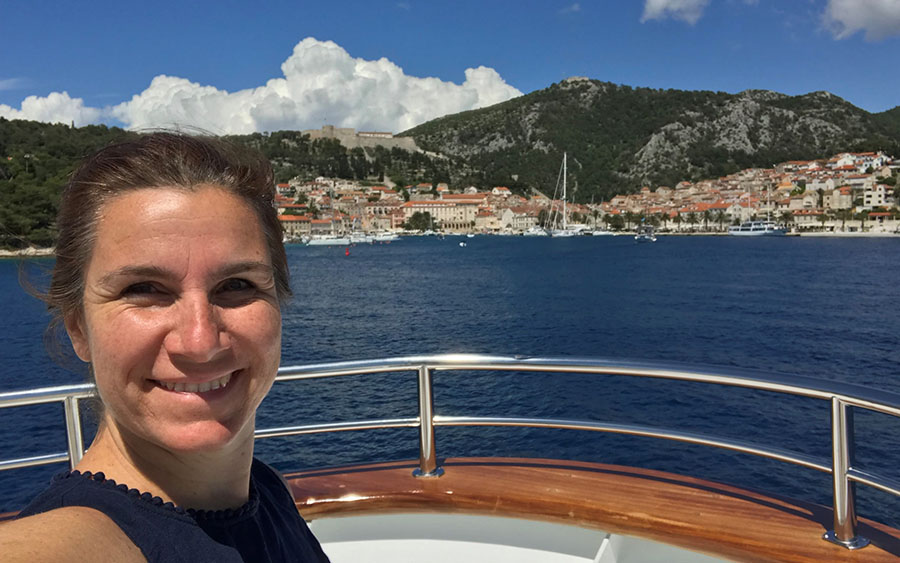 My first voyage was from Opatija (Kvarner Bay, in the north) to Split in 2016. I had the most stunning hotel room that overlooked the sea for the night before we departed, and took time to amble along the promenade…and found the most incredible seafood restaurant (part of Hotel Bevanda). The cruise took in visits to Krka National Park (where Europe's first hydro-electric powerstation was constructed in 1894!), Zadar, Primosten, and finally Split…where the awe inspiring old Roman walled city is a living monument. The Roman history and Palace is the defining structure of the port of Split, it will blow your socks off!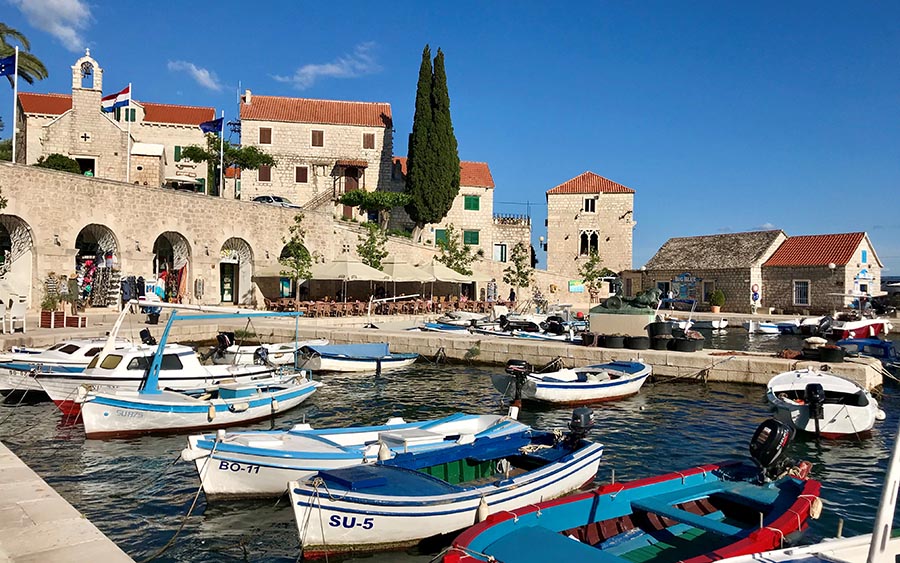 My second voyage (2018) was from Split, a 7 night roundtrip, with my Mum as my travel buddy! We had a fantastic time and visited Brac, Hvar, Mljet, Korcula. We travelled in May so the temperature was perfect.
The benefit of being on a small ship means that the vessel can get into every small port. This is great because there are no tenders to wait in line for…no hanging about if you want to get back on board after your excursion, there's a relaxed onboard ambience and some of the most humorous and friendly guests I have ever enjoyed being with. We all had our stories to tell at dinner each night after a day of exploring, or taking an excursion.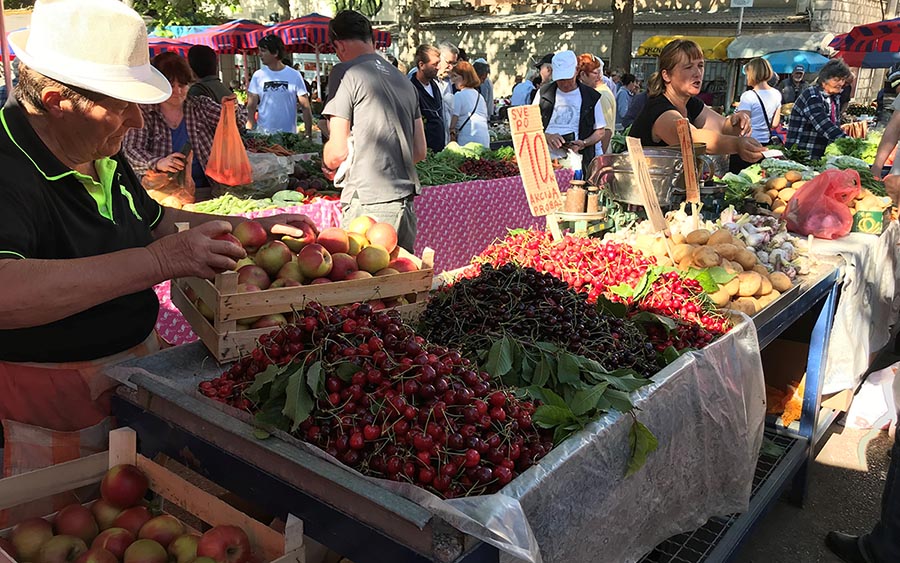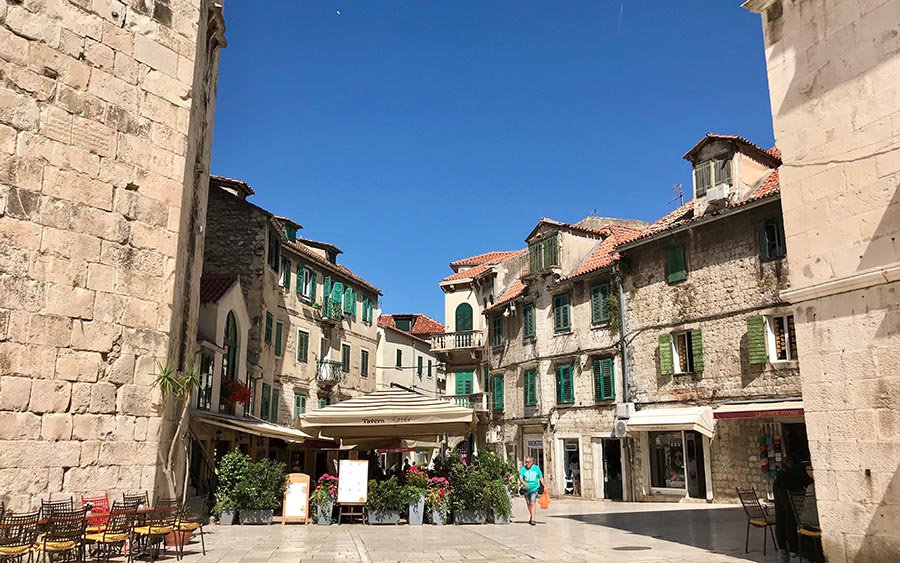 The outstanding service of the crew and Captain on board small yacht-style cruises also makes for a memorable holiday. There are no formal dress requirements, it's a very casual and relaxed affair. Shorts, T shirts and a swimming costume for a quick dip off the back of the boat are perfect for the day time...with relaxed casual clothes for the evening.
This type of cruise suits someone that has never been on a cruise, or is interested in getting under the skin of this incredible country as its an immersive 'destination' focused holiday. When you've been once, you'll want to return again and again, and I'll be more than happy to talk to you about my fantastic experiences in Croatia all day long!
You can find a variety of luxury cruises to Croatia and the Adriatic by clicking here. Don't hesitate to get in touch if you want to plan your dream holiday to captivating Croatia, simply give us a call on 0161 513 8200.
Thanks to Amy Sharpe for providing this article.