Brand New Sustainable Silver Nova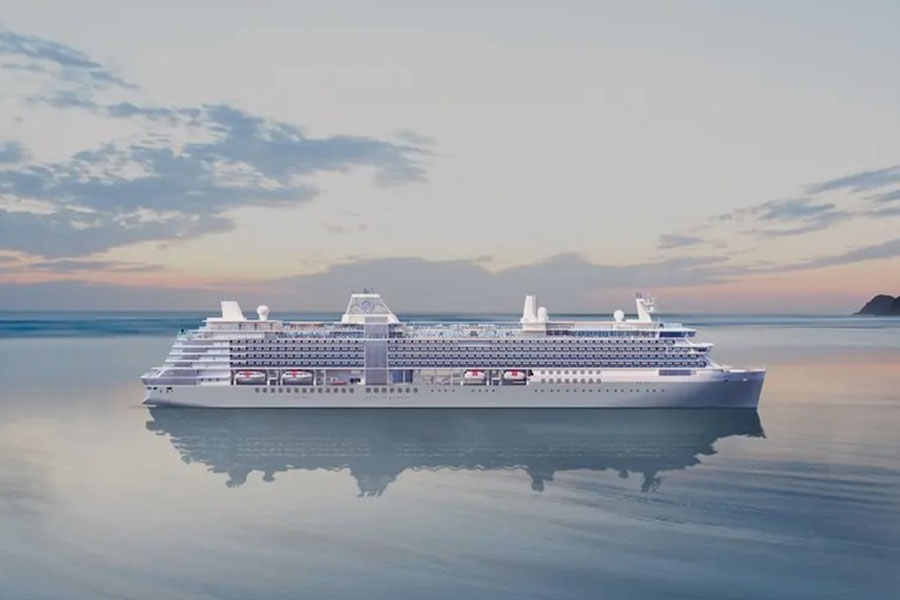 Brand New Sustainable Silver Nova
It's official! Silversea Cruises are debuting their first ever 100% sustainable cruise ship, and the first in their 'Nova' fleet, in summer 2023!
Ultra-luxury travel brand Silversea Cruises® has announced the name of its first ship, Silver NovaSM, developed as part of its innovative newbuild project known as Project Evolution. The revolutionary vessel, set for delivery in summer 2023, will be the first hybrid, luxury cruise ship free of local emissions at port, positioning Silversea at the forefront of sustainable cruising for years to come.
"Our Nova class ships represent a significant investment in unprecedented technological solutions. They support our mission to preserve the planet without compromising on comfort or luxury," says Roberto Martinoli, President and CEO of Silversea Cruises. "Silver Nova is the manifestation of Silversea and Royal Caribbean Group's long-term commitment to sustainability."  
Optimising a new vision of luxury, Silver Nova revolutionises 21st-century travel. Our latest flagship will lead our fleet into sustainable cruising, respecting the fragile ecosystems of the remote and remarkable destinations we visit. The ship's pioneering architecture offers a brand new suite experience, including aft suites that deliver stunning 270˚ views. Onboard the Silversea hallmarks are taken to the next level: butler service for every suite, exceptionally high crew to guest ratio (1:1.3) and outstanding gastronomy. Welcome to the Nova way of travelling.
Silver Nova will be one the most sustainable ships ever built. Not only will she feature an innovative mix of the most advanced sustainable technologies, but Silver Nova will be the first hybrid, luxury cruise ship free of local emissions while in port.
Silver Nova's sustainability measures can be summarised in these 8 unique features:
Progress to Carbon Neutral Construction
In partnership with Meyer Werft Shipyard, Silver Nova was thoughtfully designed and built taking into consideration the carbon footprint of ship construction and creating a path to overall reduction.
Waste Heat Recovery System
Allows the ship to use waste heat in several locations such as in absorption chillers and improve ship's overall energy efficiency.
Liquid Natural Gas
A cleaner burning fuel, LNG-fueled propulsion systems emit less CO2 and 97% fewer particulates than normal fuel oil used on ships.
Energy Efficiency
Hydrodynamically optimised hull and propulsion design allow more energy-efficient performance throughout ship's operation.
Hydrogen Fuel Cells
This hydrogen-based technology will supplement the main power supply and carry the ship's total hotel load — up to four megawatts — the first large-scale fuel-cell installation at sea in the cruise industry.
Shore Power
This technology allows to shut down main generators, plug into the onshore energy supply and cut emissions to zero while in port.
Battery Power
A bank of batteries supports optimizing the overall ship power system, saving fuel.
Waste to Energy
The newly developed Micro Auto Gasification System (MAGS) reduces onboard waste volume, resulting in lower incineration emissions.
Check out the video below:
Keep your eyes peeled for more information about when general sales will be opening and sign up for our emails and reminders here.