Brand New Seabourn Venture!
Brand New Seabourn Venture!
Seabourn Venture will now be sailing on their inaugural itinerary from the UK! Sailing from 10th April 2022, the very first expedition cruise will be around the picturesque British Isles. Stroll through Tresco's subtropical Abbey Gardens, explore Dublin – a UNESCO City of Literature – and sample a "wee dram" at one of Islay's whisky distilleries. Take a Zodiac cruise to Staffa Island with its otherworldly Fingal's Cave, view Iona's 6th-century abbey ruins, and visit vast seabird colonies on Lunga – aka, "Puffin island" – and Copinsay. Rounding out your journey: remote St Kilda and Neolithic Orkney, both UNESCO World Heritage sites.
The second sailing just released is a voyage from Edinburgh to Norway to start the Expedition Season. This 12-day Scottish and Norse Legends expedition calls on tiny Fair Isle – famous for its knitwear and fascinating birdlife – and Mousa with its well-preserved Iron Age round tower. Amble along Bryggen – Bergen's old Hanseatic wharf and a UNESCO World Heritage site – and the colorful Art Nouveau town of Alesund before Zodiac excursions around the dramatic Lofoton Islands and narrow Trollfjord. Discover the traditional lifestyle in the UNESCO-designated Vega Archipelago and set foot on the North Cape before arriving in Tromso.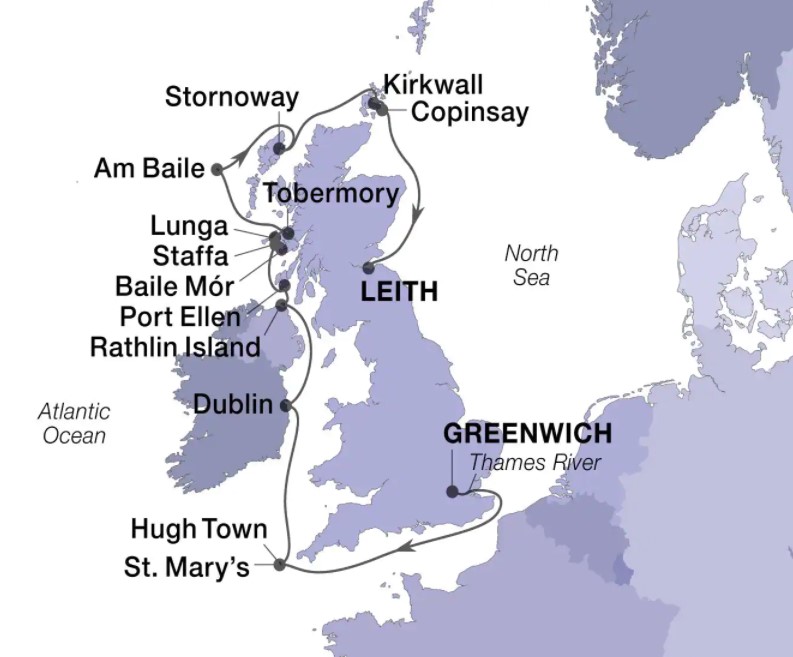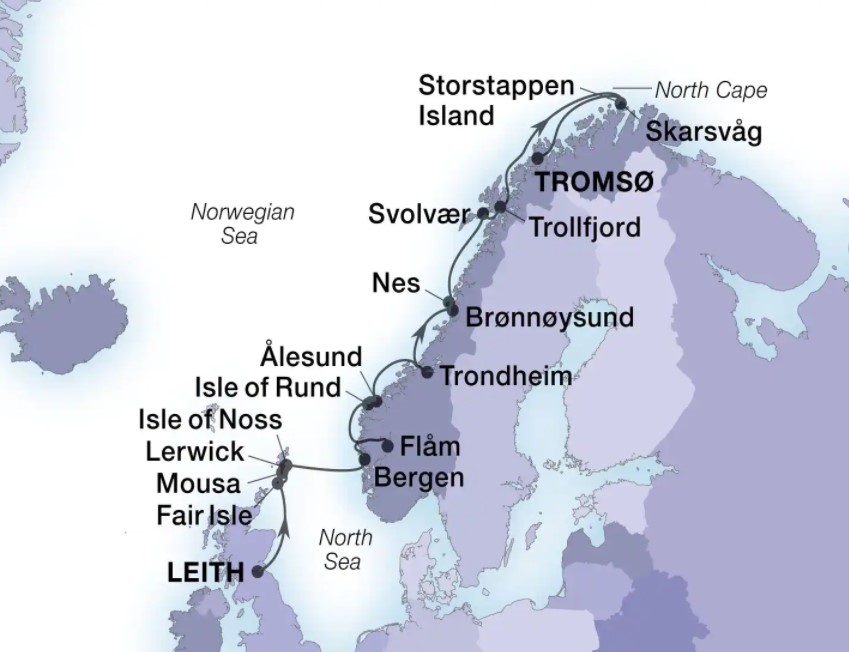 Want even more adventure? Combine these two inaugural voyages for a 24-day expedition – or stay onboard as Seabourn Venture heads further north for her maiden, 11-day Arctic exploration around the Svalbard Archipelago. Seabourn Venture is specifically designed to navigate these frozen coastlines, deep fjords and glacial peaks – and your early arrival is timed with the changing of the season, just as polar bear mothers are teaching their cubs to hunt for seals on the sea ice. 
This stunning ultra-luxury ship is designed to go above and beyond in its dynamic exploration of the globe. With just 132 ocean-front veranda suites, Venture will be the perfect vessel on which to discover the far reaches of the world, from the Northern Lights to the jungles of South America, all the way down to the Great White Continent and everything in between. Enjoy a sneak peek of the brand-new Venture in the videos below!
We also have an exclusive expedition group on Facebook, where we share exciting expedition news, exclusive offers, and in-depth blog posts written by myself and other industry experts. If you are interested in joining the official Panache Cruises Expedition Club, click here.
For more information about these epic Seabourn Venture sailings, give us a call on 0161 513 8200 or drop us an email at info@panachecruises.com.
Look forward to speaking soon!