AmaMagna: Redefining River Cruising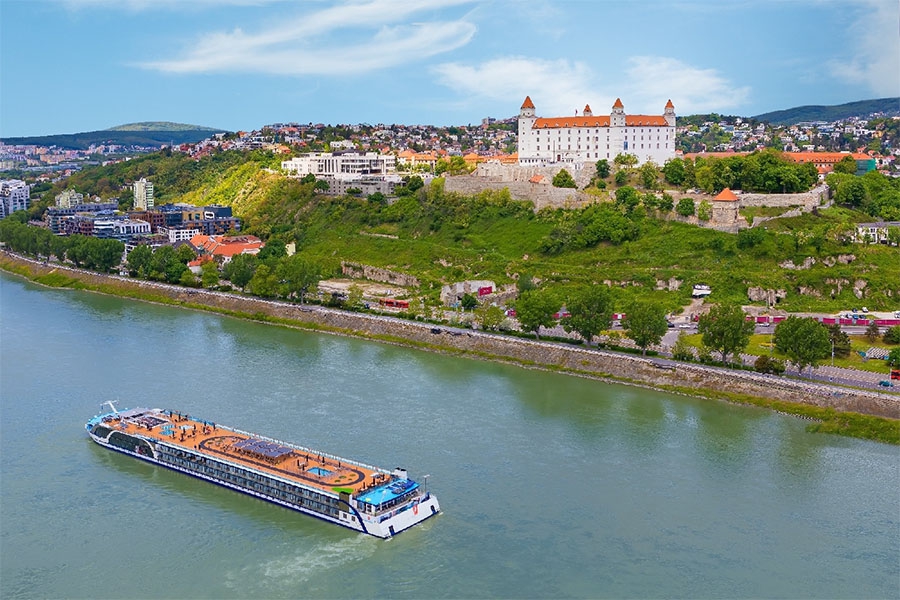 AmaMagna: Redefining River Cruising
Sailing onboard the AmaMagna is a travel experience like no other and one that will resonate throughout your life.
AmaMagna is one of the latest river cruising vessels by luxury cruise operator AmaWaterways that has redefined the river cruise experience. Sailing exclusively along the blue waters of the river Danube, AmaMagna offers it's guests an intimate luxury cruising experience whilst still providing the amenities that are found on larger ships - intimate onboard AmaMagna does not mean small.
The Danube river provides a perfect location for the AmaMagna with a backdrop of rolling vineyards and majestic cities paired with its ability to accommodate larger ships such as the AmaMagna which  boasts a width twice that of a regular river cruise ship. This increase in size does not mean double the passengers as AmaWaterways opted to only increase passenger capacity by 20% up to a total of 196 guests, ensuring a relaxing and spacious cruising experience.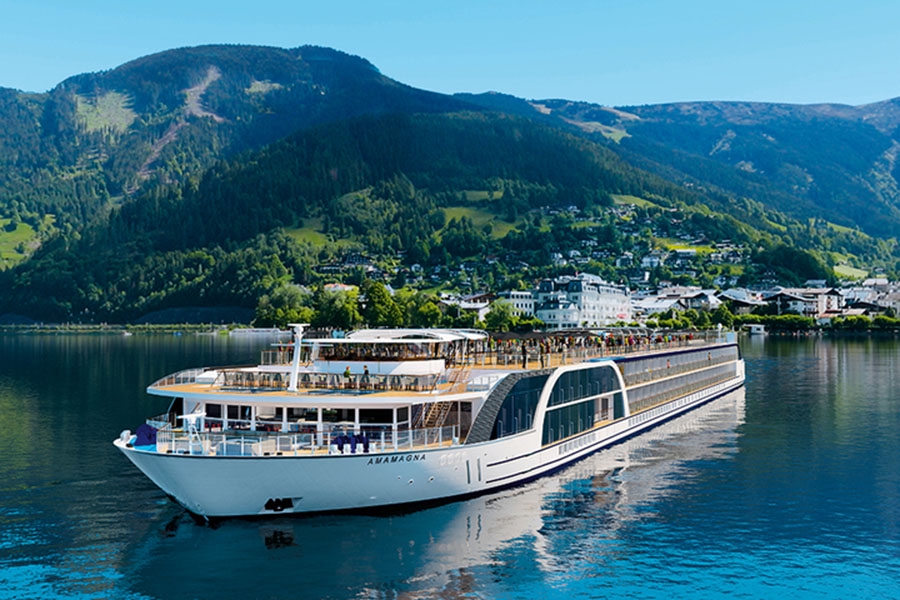 The accommodation onboard AmaMagna consists of 98 staterooms, 16 of which are connecting to cater for triple/ quadruple occupancy. The majority of the staterooms onboard are suites, providing guests with a spacious and comforting area to enjoy the luxury and elegance onboard whilst relishing in the fresh air and scenic views available from the private step-out balconies.
The ship has been designed to completely transform the river cruising experience and take it to a whole new level – from quieter and more fuel efficient engines to larger social spaces onboard, every aspect has been designed for the passengers comfort.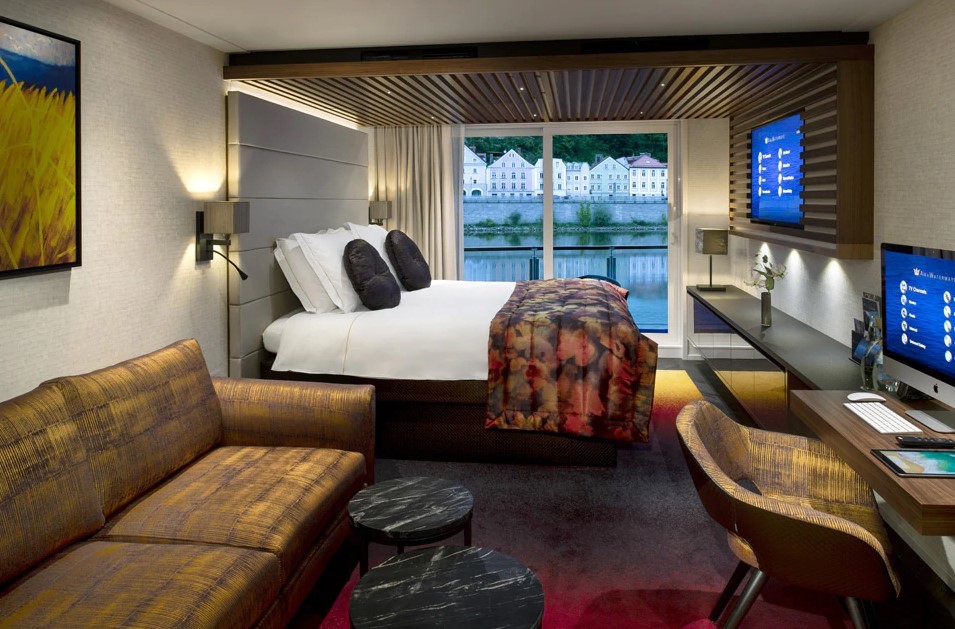 The extra space available on AmaMagna allows for additional amenities onboard that you wouldn't normally find on a river cruise, making it a great ship for first time river cruisers or those wanting more from their river cruise experience. Extra amenities onboard AmaMagna include specialty restaurants, the Zen wellness centre which features a gym, spa, massage rooms and a juice bar, a chic onboard cinema, two fireside libraries and a 'pop up' elevator. Although internal elevators are common on river cruising vessels, the 'pop up' elevator onboard AmaMagna is a first in the river cruising industry as it gives guests direct access to the sun deck at the top of the ship.
The sundeck on AmaMagna is the perfect place for guests to unwind and connect with kindred cruisers. With a heated pool, whirlpool, sun loungers and a pool bar, the sun deck is the place to be to relax and soak up the views while sailing down the Danube river.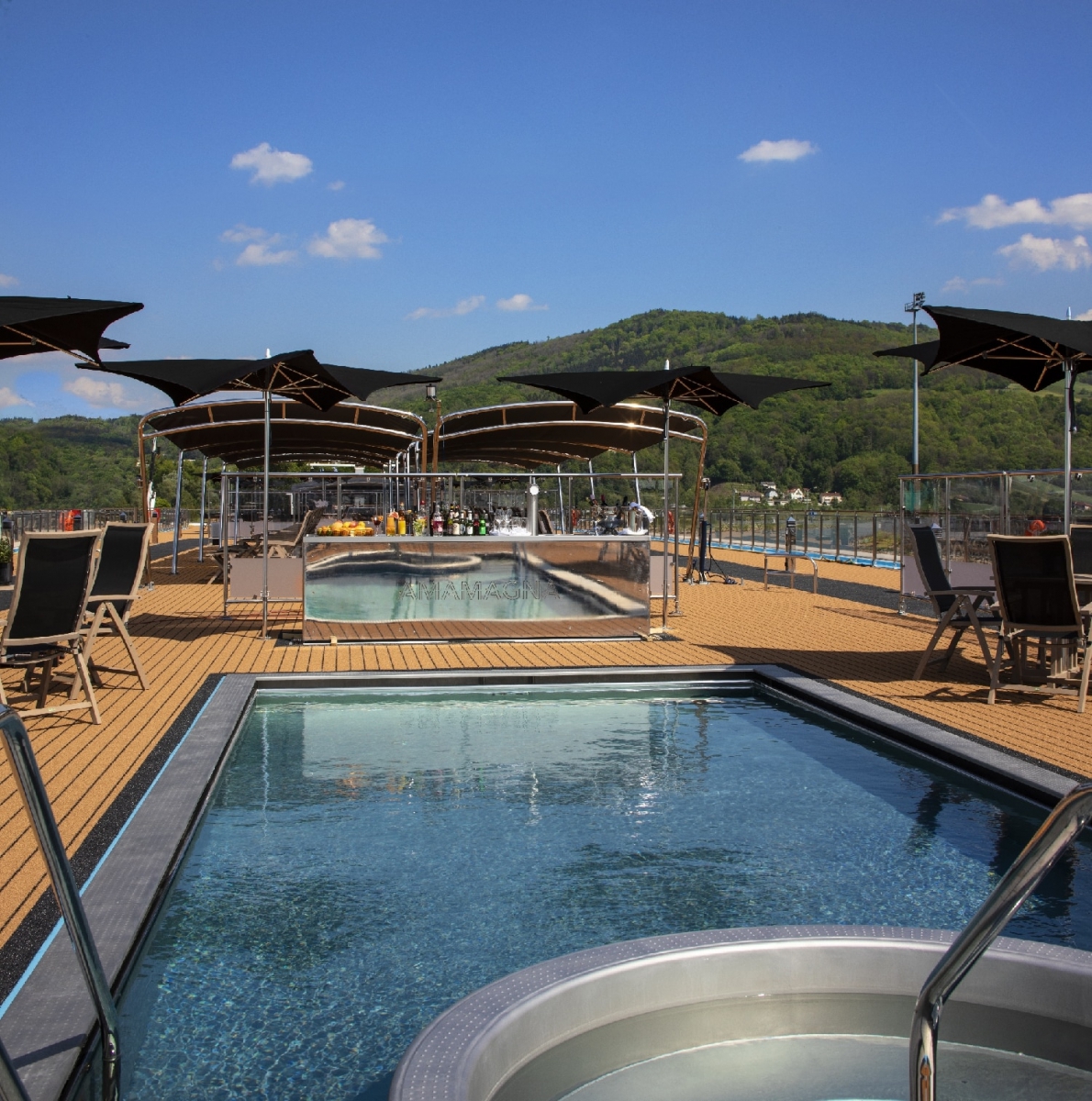 Food onboard a AmaWaterways cruise is known for being exquisite with a focus on locally inspired dishes that are masterfully prepared by their team of chefs. The additional dining provides the guests with more options of where to dine each night to savour the exquisite dishes. Below is a brief description of each restaurant – there is something for everyone.
Main Restaurant
The main dining room is located on the Cello deck and is a light and airy environment with a contemporary feel, offering a buffet or waiter service for breakfast, lunch and dinner. The evening menu is á la carte which is heavily inspired by local cuisine which new choices available each day.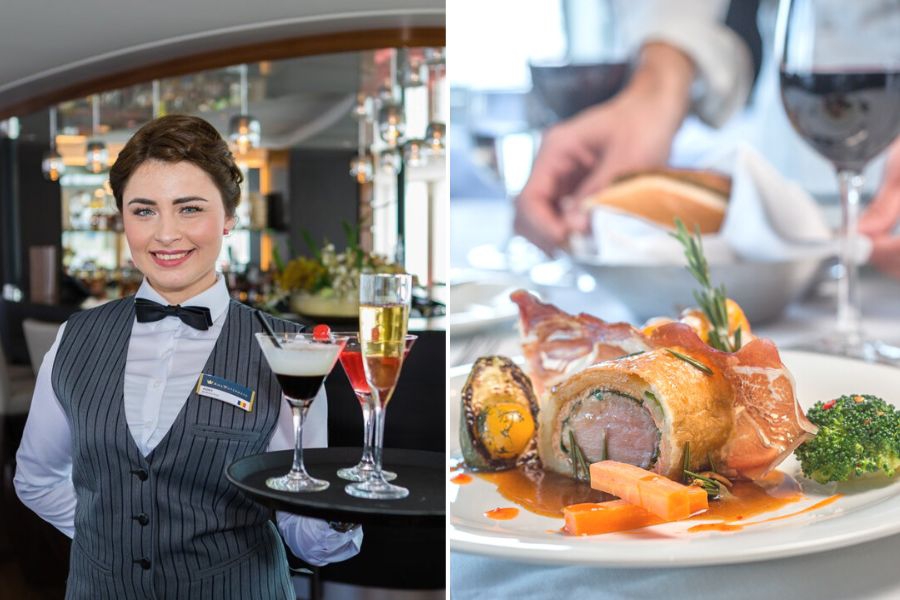 Al Fresco
The Al Fresco restaurant is open for breakfast, lunch and dinner with a menu that focuses on fresh, flavoursome and healthy fare. Situated at the front of the ship on the Violin deck, the restaurant features retractable windows which creates a truly al fresco dining experience. If guests are hungry later into the evening then afternoon tea and late night snacks are also available.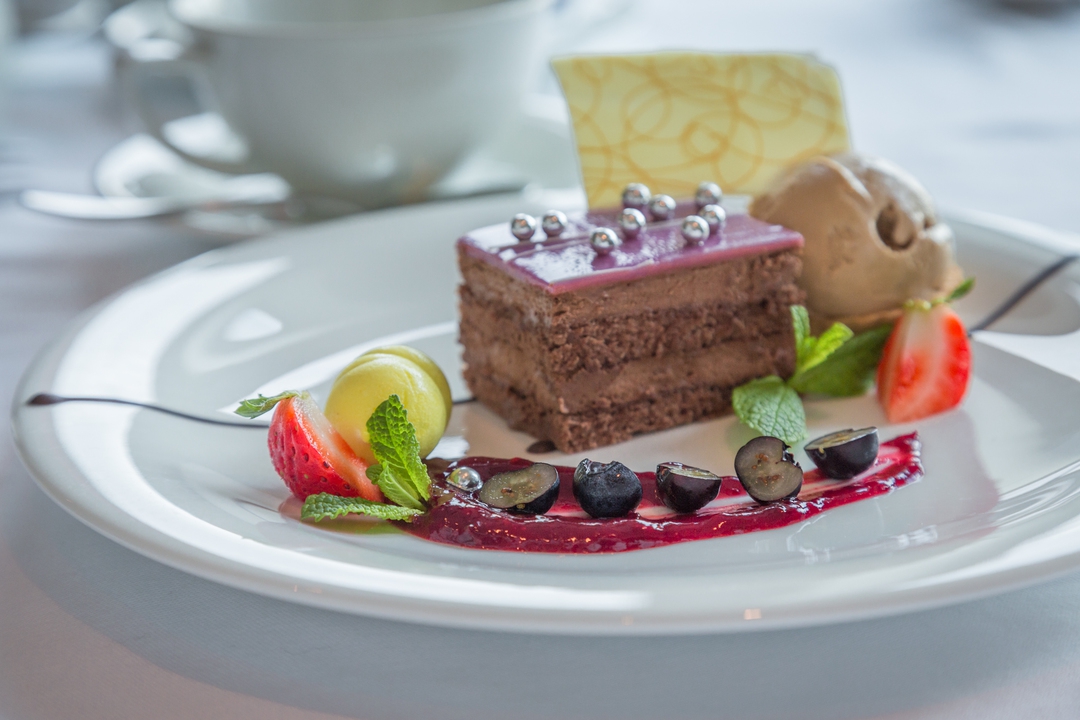 Jimmy's Wine Bar and Restaurant
Jimmy's Restaurant is a dining experience onboard a river cruise like no other. Set in a relaxed and refreshing environment on the Piano deck Jimmy's bar invites guests to come together to experience an evening of family-style dining. Serving up the same menu as found in the main dining room, guests are treated to a communal eating experience which sees a selection of menu items being served on large sharing platters, allowing guests to try different dishes per course.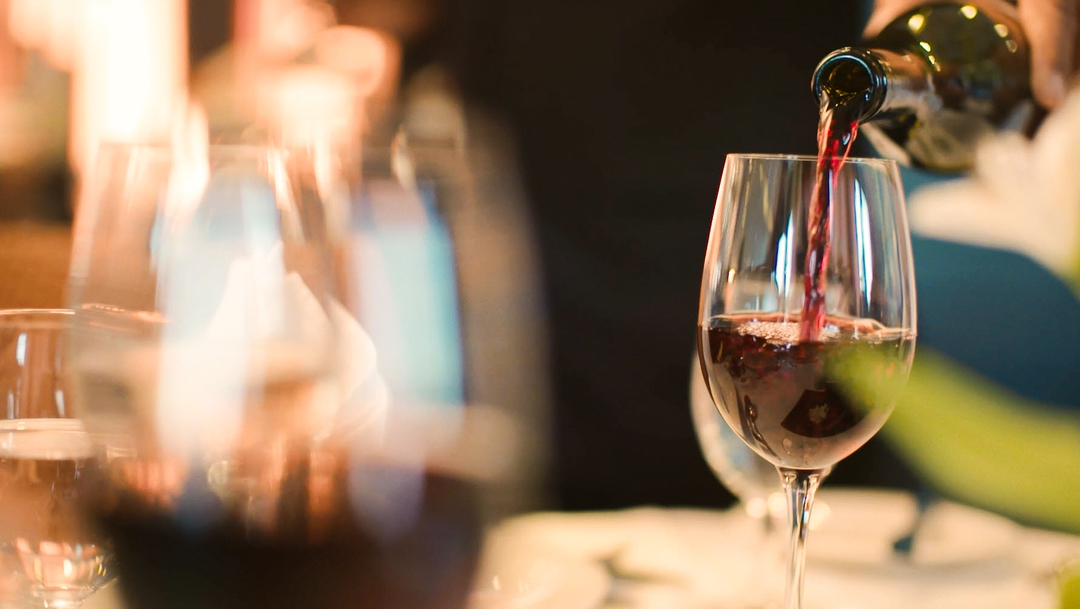 The Chefs Table Restaurant
The Chefs Table is located on the Piano deck of AmaMagna and provides guests with a dining experience closer to the action. Each menu item is masterfully created right in front of the guests eyes at the Chefs station to reveal a visually appealing and incredibly flavourful meal.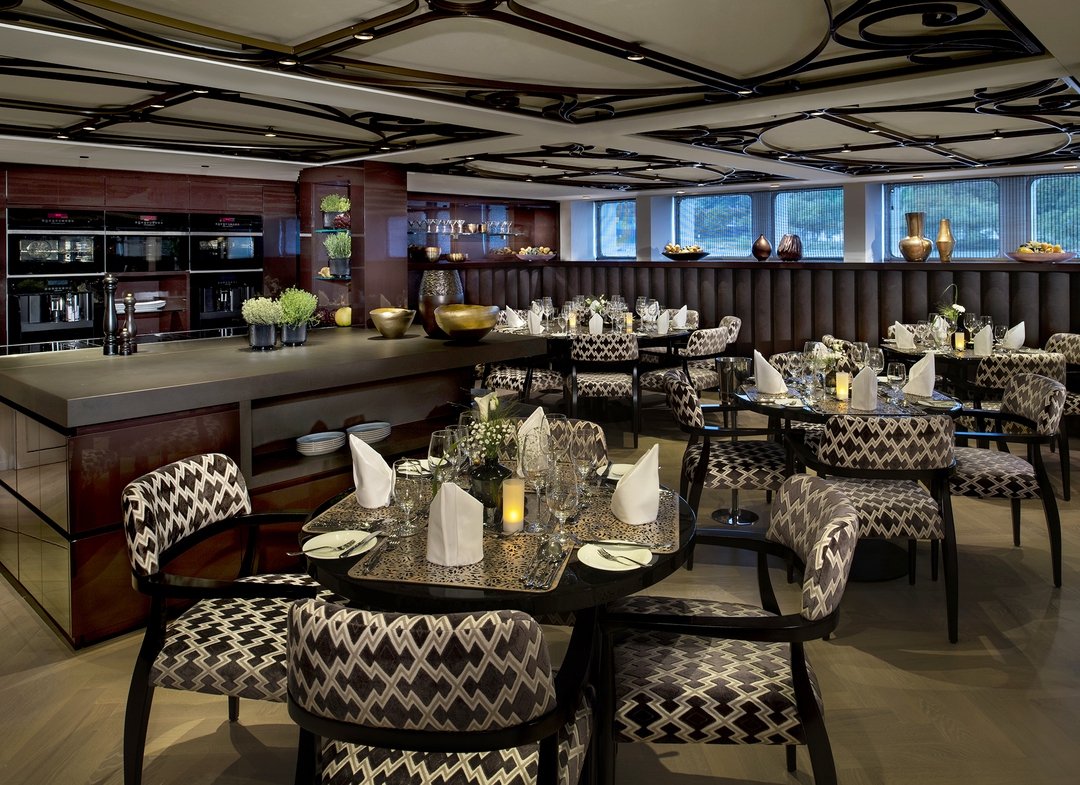 If river cruising is something that you have wanted to try but are unsure if it is for you, then the experience onboard AmaMagna could be the perfect option. Being a larger ship with added extras onboard, your time on the ship can be easily filled with an array of options from dining to relaxation.
Find out more about AmaWaterways here, or give us a call on 0161 513 8200 to book your next luxury river cruise.