Tropics & Exotics: Oceania Cruises to Visit New Ports of Call in 2024, 2025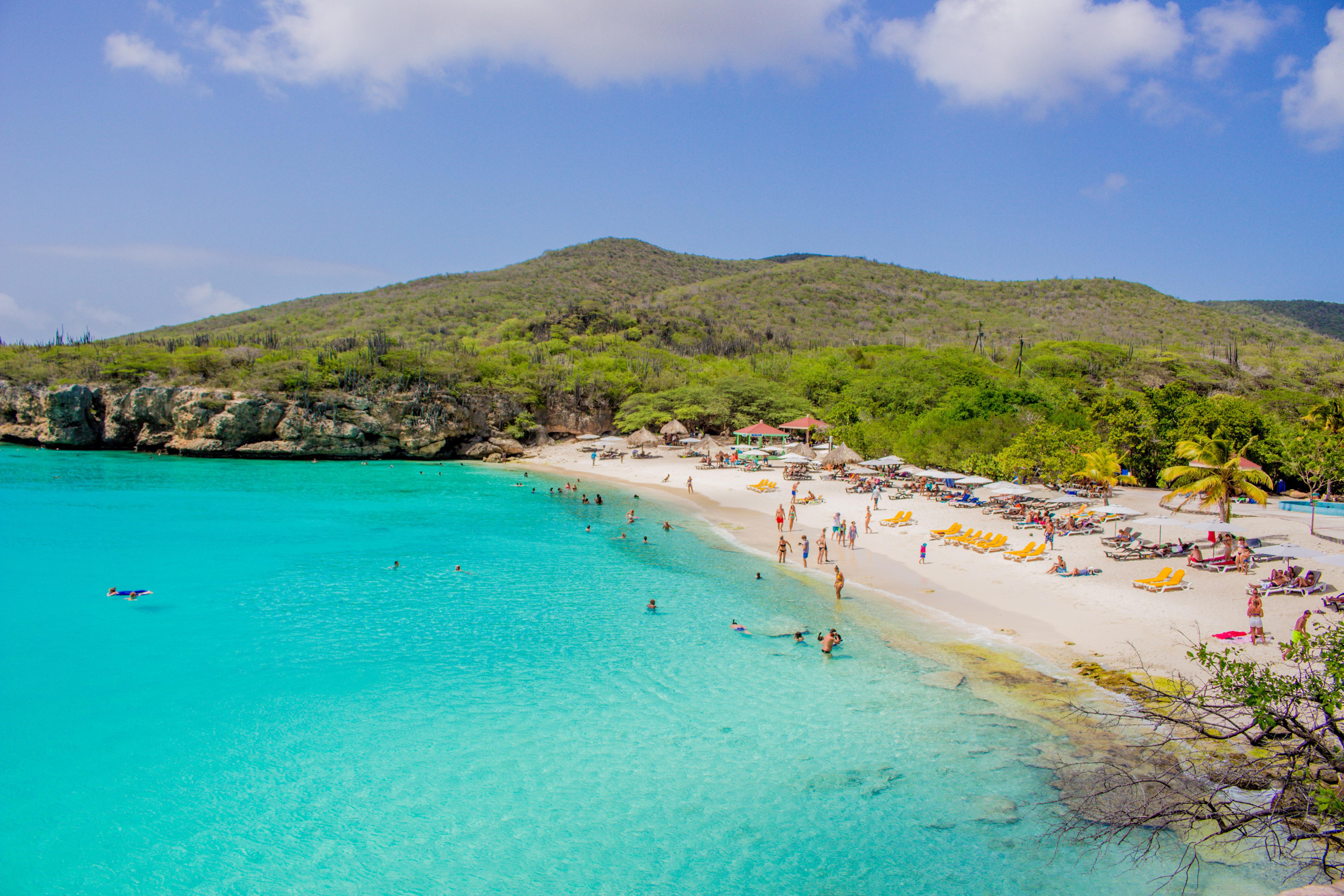 Tropics & Exotics: Oceania Cruises to Visit New Ports of Call in 2024, 2025
Happy Birthday to Oceania Cruises, celebrating their 20th birthday in 2023! 
"Oceania Cruises was started 20 years ago by Frank del Rio (who now heads up NCL, Regent Seven Seas, as well as Oceania) with a budget of just $12m. It's an amazingly small sum of money, given the cost to build an average cruise ship sits above $500m these days! The progress of Oceania Cruises has been nothing short of monumental."
James Cole, CEO & Founder of Panache Cruises
Oceania Cruises are now renowned for their elegantly-casual vibe, the Finest Cuisine at Sea with Jacques Pepin in the kitchen, and world-beating itineraries and destinations. They lead the way for cuisine- and destination- focused cruises. At Panache Cruises, we're all about it.
---
In preparation for their birthday celebrations, Oceania Cruises recently announced the hotly-anticipated Tropics & Exotics Cruise Collection. Comprising over 150 itineraries departing from October 2024 to July 2025, Oceania Cruises' Tropics & Exotics Collection invites you to explore an array of the world's most enticing destinations. From the shimmering shores of the Caribbean and the idyllic South Pacific to vibrant South America and Asia, you'll find a range of in-depth country immersions alongside several truly stunning multi-continent Grand Voyages.
Click here to read the Tropics & Exotics brochure!
With more than 150 itineraries, featuring 123 cruises with overnight stays and 70 Grand Voyages spanning the globe, there's a lot of choice for your Tropics & Exotics cruise with Oceania Cruises. Fear not, we've dissected the collection and had a good look inside. We've chosen the newest destinations for each corner of the Tropics & Exotics Collection and placed them under the spotlight…
The Caribbean
Revel in new corners of the Tropics with visits to refreshingly less-travelled islands such as Bonaire, Carriacou, Dominica, and Guadeloupe.
Bonaire, Dutch Netherlands
Bonaire is a Dutch island off the coast of Venezuela, part of the Leeward Islands in the Caribbean Sea. You might never have heard of it. That's because it's one of the last truly-unexplored places on earth. 
Bonaire offers up to 85 unique, untouched, and unblemished dive sites beneath turquoise seas. Coral reefs thrive with 350 species of fish and 57 species of coral. It's widely regarded as one of the best shore-diving destinations in the world. Clear water, pristine reefs, and magical drifts off shore, but what about on land? The island is home to lizards, donkeys, and birds within its immense Washington Slagbaai National Park, marked by beaches, lagoons, caverns, and desert-like hills. Best of all, there's no bad time to visit Bonaire.
Carriacou, Grenada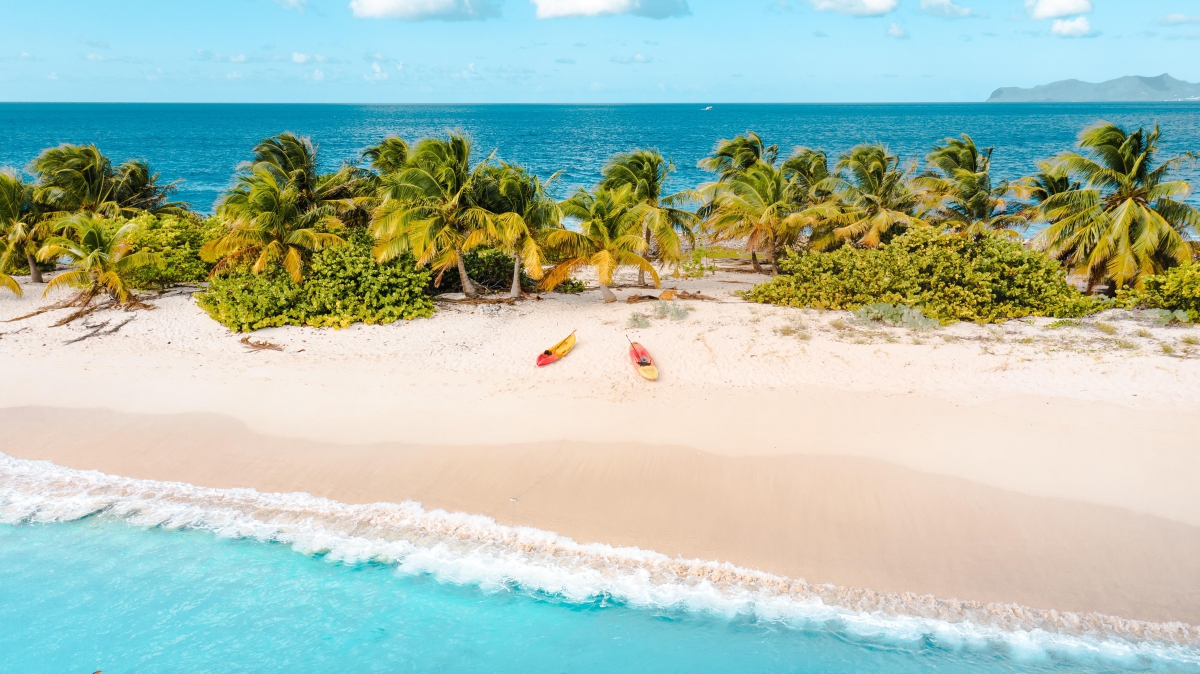 On the whole, Grenada offers a taste of traditional Caribbean vibes; a nostalgic throwback to how this part of the world became what it is today. 
As the largest Granadan island, Carriacou has many popular tourist attractions such as Paradise Beach, Tyrell Bay, laid-back eateries, and breathtaking vistas. If you ask us, Petit Carenage is a particularly stunning beach and all-but untouched by tourists. Carriacou might be a smaller island, but it is by no means insignificant. A tiny museum outlines the rich history of the 13 km stretch of land. African and European influences are visible throughout.
With its name translated as Island of Reefs, it's fair to say that the number one attraction to this island is the pristine reefs that teem with sea life.
South America
South America is massive. You already knew that. Made up of 12 countries, each one is different from the last. The Andes mountains, Amazon rainforest, vast deserts, colossal glaciers, and gigantic cities; languages, food, and culture. South America is truly diverse.
Camarones, Argentina
Camarones is rugged; a Patagonian outpost that's known for its flora, fauna, rocky coasts, panoramic mountain vistas, and fresh seafood.
The Magellanic penguin colony lives on Cabo Dos Bahias, a nearby nature reserve. You'll find huge huddles of nesting penguins in the spring and summer alongside majestic marine birds, sea lions, fur seals, rheas, foxes, and guanacos. Don't get it wrong, this isn't your typical tourist destination. Fishing is the lifeblood of this town. You'll be able to go on unique angling adventures, dolphin-watching, and whale-spotting. Getting a taste of freshly-caught seafood is an absolute must for day-trippers arriving on cruise ships.
Click here to read the Tropics & Exotics brochure!
Edinburgh of the Seven Seas, Tristan de Cunha
This is about as remote as it gets. EotSS is actually a British Overseas Territory.
This is the world's most remote permanent settlement; a volcanic island surrounded by the Southern Atlantic Ocean. Technically not South America but definitely not part of anything else either, you'll land on this island and find no more than 300 islanders living there. Edinburgh's unique remoteness guarantees tranquillity and a one-of-a-kind experience. Hiking opportunities are abundant. A true naturalist's paradise, this is not just the kingdom of seals and millions of seabirds. This is another planet.
Listed by TripAdvisor, things to do include the Post Office and Tourism Centre, the Thatched House Museum, Albatross Bar, the golf club, and Queen Mary's Peak.
Asia
A step away from the traditional cruising destinations of the Caribbean and the Mediterranean, Asia is set to become a top cruising destination. This shift is evident in some of the brand-new destinations in Oceania's Tropics & Exotics collection.
Hitachinaka, Japan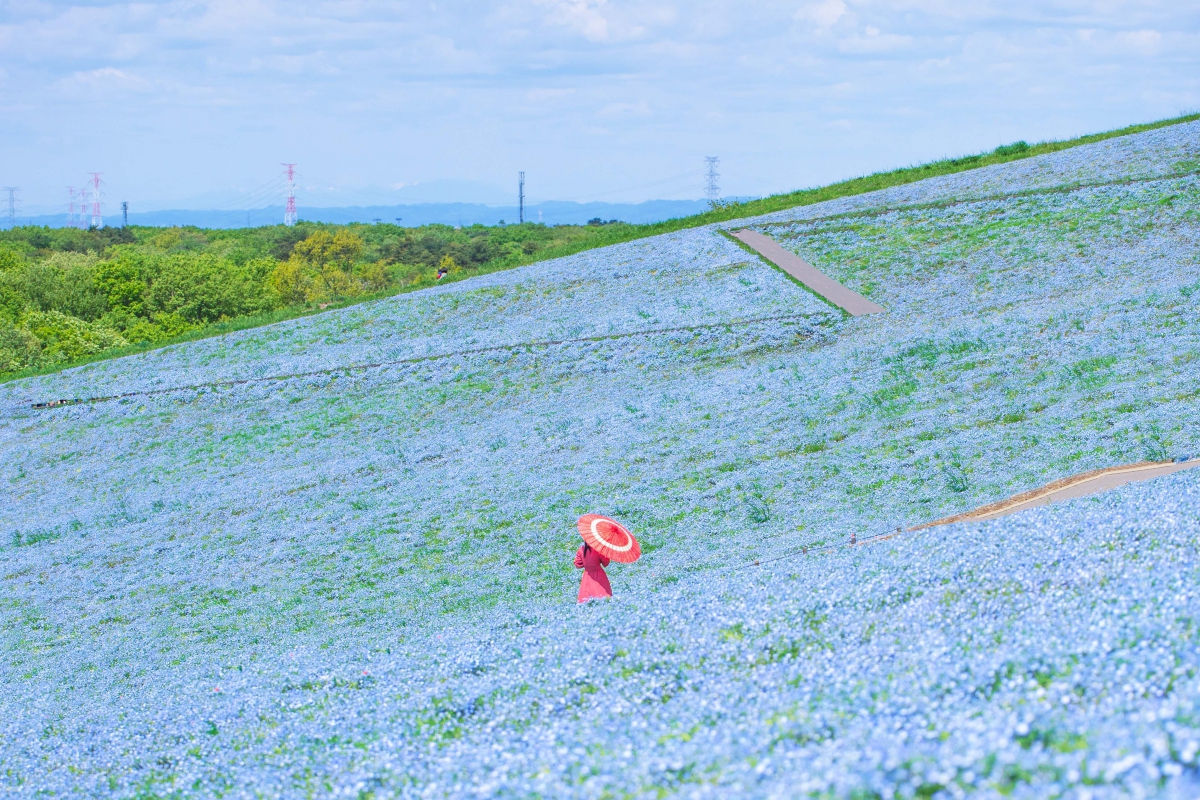 Hitachinaka is north-east of Tokyo, and a world away from the hustle and bustle of Japan's most famous city. It's known for its long sandy beaches and beautiful fresh seafood. The Nakaminato Fish Market is a real experience. Alternatively, head to Mount Tsukuba for a hike along relatively easy walking trails or take a cable car halfway up the mountain. Check out the Ryujin Suspension bridge,1,200ft long and sitting above a shimmering lake. People bungee jump off it, but you can just take in the views of surrounding tree-covered hills if you're seeking more zen than thrills.
We recommend Hitachi Seaside Park (pictured) in full bloom. It's a thick forest of exquisite flower gardens; an ocean of colour and calmness.
Hualien, Taiwan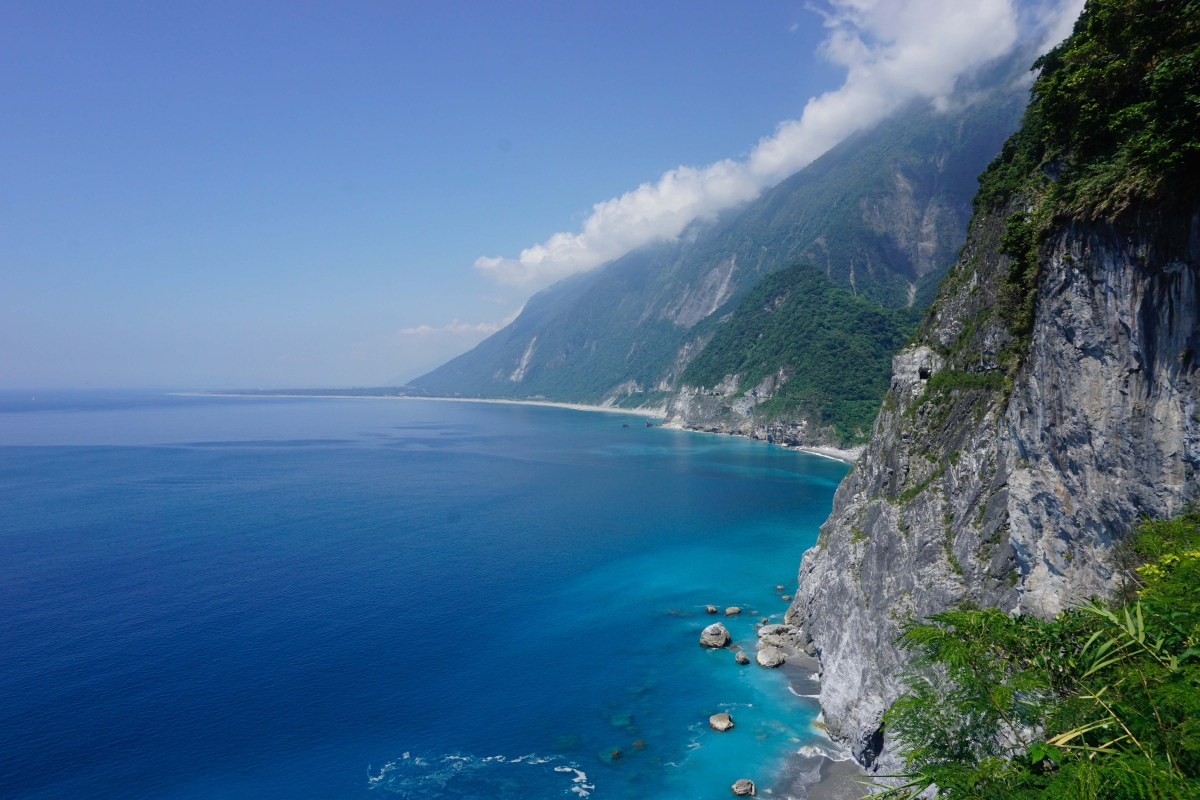 A gateway to the extraordinary Taroko National Park, Hualien is a laid-back city surrounded by glorious nature. Located on the east coast of Taiwan, there's something for everybody in this tropical cruise destination.
Taroko Gorge, or The Marble Gorge, is famous for rugged 19 km long marbled-walled canyons and cascading waterfalls. Glorious mountain vistas are ten-a-penny in this part of the world and wildlife includes black bears, macaques, and elusive serow. Of course, there are beaches in the immediate city area as well. For city-folk keen for a bit of culture, Hualien is known for its railway museum, the immense Matsu Temple, and the Martyr's Shrine which is dedicated to soldiers who died in the Chinese Civil War.
Hualien is one of the busiest travel destinations in Taiwan. With so much diversity, it's easy to see why.
Kupang, Indonesia
Kupang, West Timor might just be the most welcoming place you'll ever visit.
The waterfront isn't scruffy, it's rustic. The architecture isn't run-down, it's real. The atmosphere is electric, the markets are buzzing, and the energy is contagious. This is a university town with a healthy beating heart. Hit Tabalong beach for a beautiful sunset, Crystal Cave feels like something magical, and Kampung Food Market is a must-visit. More beaches, mountain hikes, and you should definitely check out the awe-inspiring Oenesu Waterfall. Indonesia is known as the land of laughs, and that's all you need to know.
Hambantota, Sri Lanka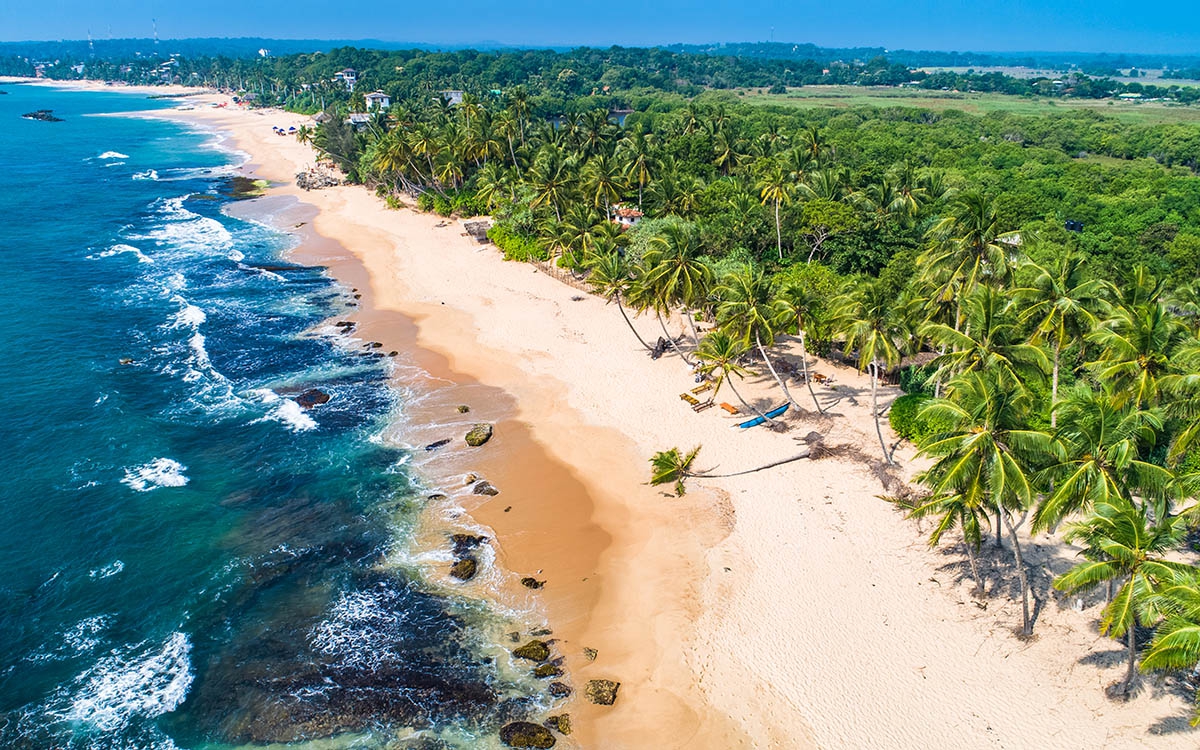 Welcome to the southern edge of Sri Lanka, truly off the beaten track. 
Hambantota reveals verdant beauty, unique culture, and some of the most stunning biodiversity you can find on earth. This is national park and wildlife country, home to elephants, leopards, sloths, and many more. Yala National Park is the largest national park in Sri Lanka, polka-dotted by Buddhist temples and stupas. Most famous of all is the UNESCO World Heritage site Galle. It's an 18th century walled Old town with charming Dutch architecture and a beguiling ambience. Hambantota is enchanting.
---
That's not all. There are further South American destinations, Fernandina Beach in Florida, new destinations in the Canary and Channel Islands, more Japan, and more of wild Indonesia. Check out the brochure to find out more about the Tropics & Exotics collection. Just click the link.