Sailing Southeast Asia on Seabourn Encore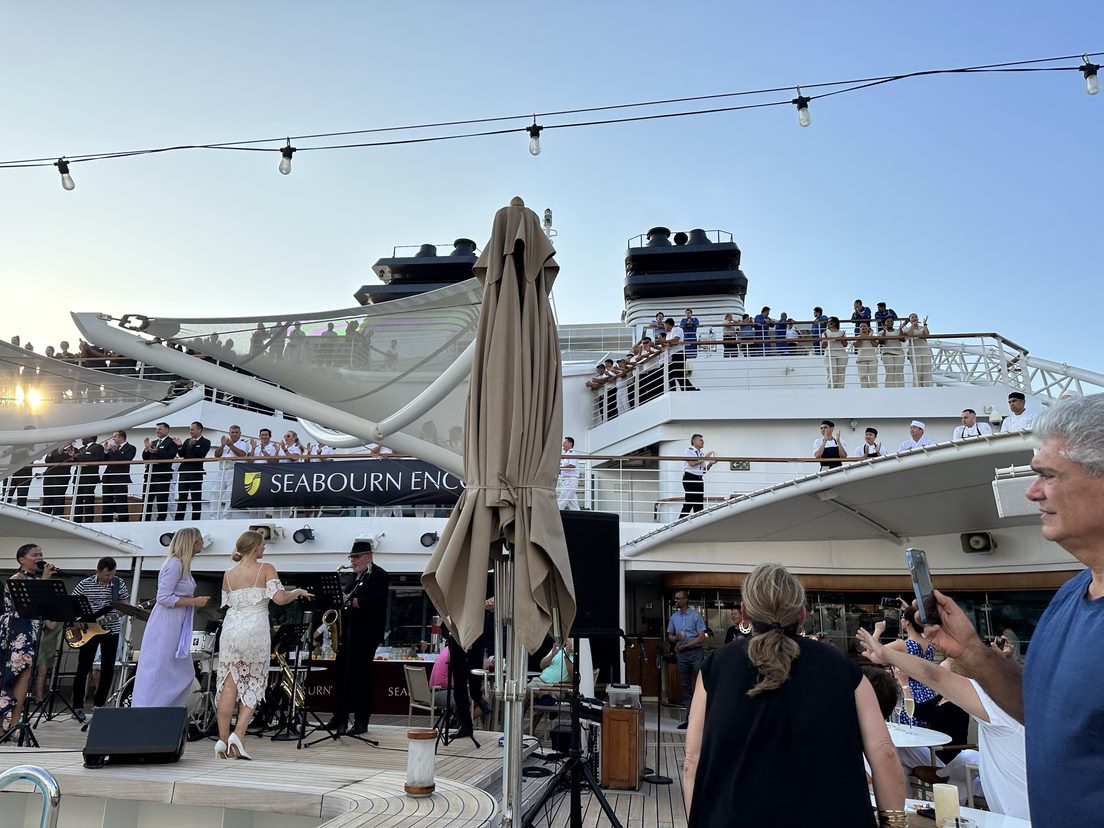 Sailing Southeast Asia on Seabourn Encore
Having recently spent two weeks cruising Southeast Asia aboard Seabourn Encore, I can tell you that this voyage needs to be on your cruising bucket list!! It was the 14-Night Thailand, Cambodia, Vietnam & Malaysia itinerary which took us from Singapore to Bangkok, Koh Kood, Sihanoukville, Ho Chi Minh City, and Kuala Lumpur.
We embarked in Singapore and, with it being my first time cruising with Seabourn, I was highly impressed before we had even stepped onboard at how smooth the process was of checking in, handing over our luggage, and completing the health assessment. Currently there are no Covid requirements for Seabourn or for this region, so it was very simple and we were straight through to the ship in no time.
We immediately found our suite, a beautiful Veranda Suite on Deck 6, and popped open the bottle of Champagne awaiting us in the living area. The suites are really spacious with the comfiest bed in the world, a lovely veranda, dining table, walk-in closet, and stunning bathroom with double vanity.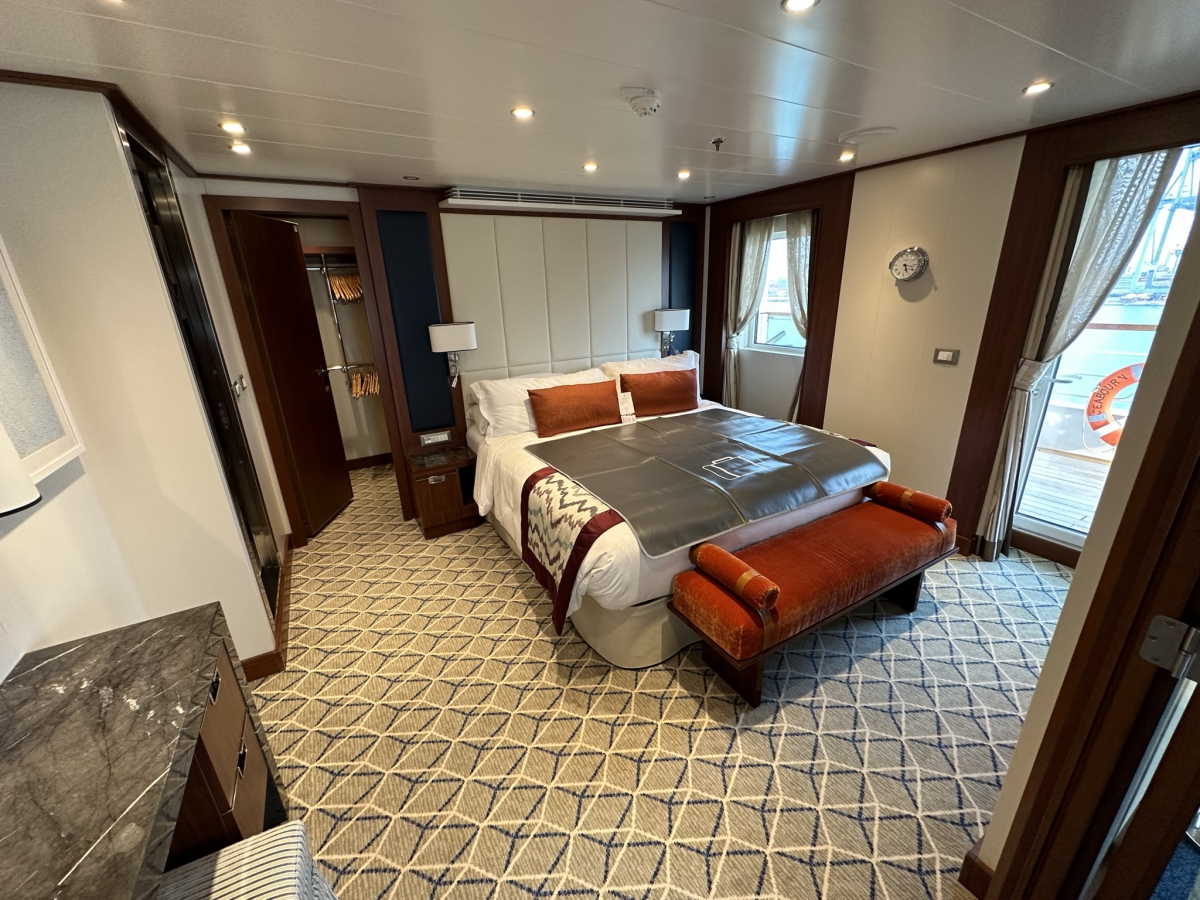 After a quick tipple we decided to explore the ship and get our bearings. Decks 4-12 are accessible to guests so we ran around like excited children to discover what we would be enjoying for the next two weeks. The pool deck (where we spent a lot of time sunbathing, reading, chatting with fellow guests, and eating at The Patio and Earth & Ocean) is a really great convivial space and we stopped off here to enjoy a Singapore Sling and chat with the bartenders.
We then headed up to the Observation Lounge on Deck 11 where there is a beautiful bar right in the centre of the room, a piano to one side, and a huge terrace outside. This lounge was a lovely place to sit and enjoy the view on sea days and afternoon tea was served here at 4pm every day, which I highly recommend trying on your next Seabourn cruise.
The Retreat sits on Deck 12 and is a really exclusive place to spend a day relaxing onboard Seabourn Encore. We only managed to look around on our first day (before most guests had arrived) as it is a booking-only area of the ship. Book a private cabana in The Retreat and enjoy food, drinks, personal service, a comfy sofa and TV, and a more private whirlpool. You might have heard of The Retreat before from my colleague Kim's blog, as it's where she got engaged on Seabourn Ovation last year!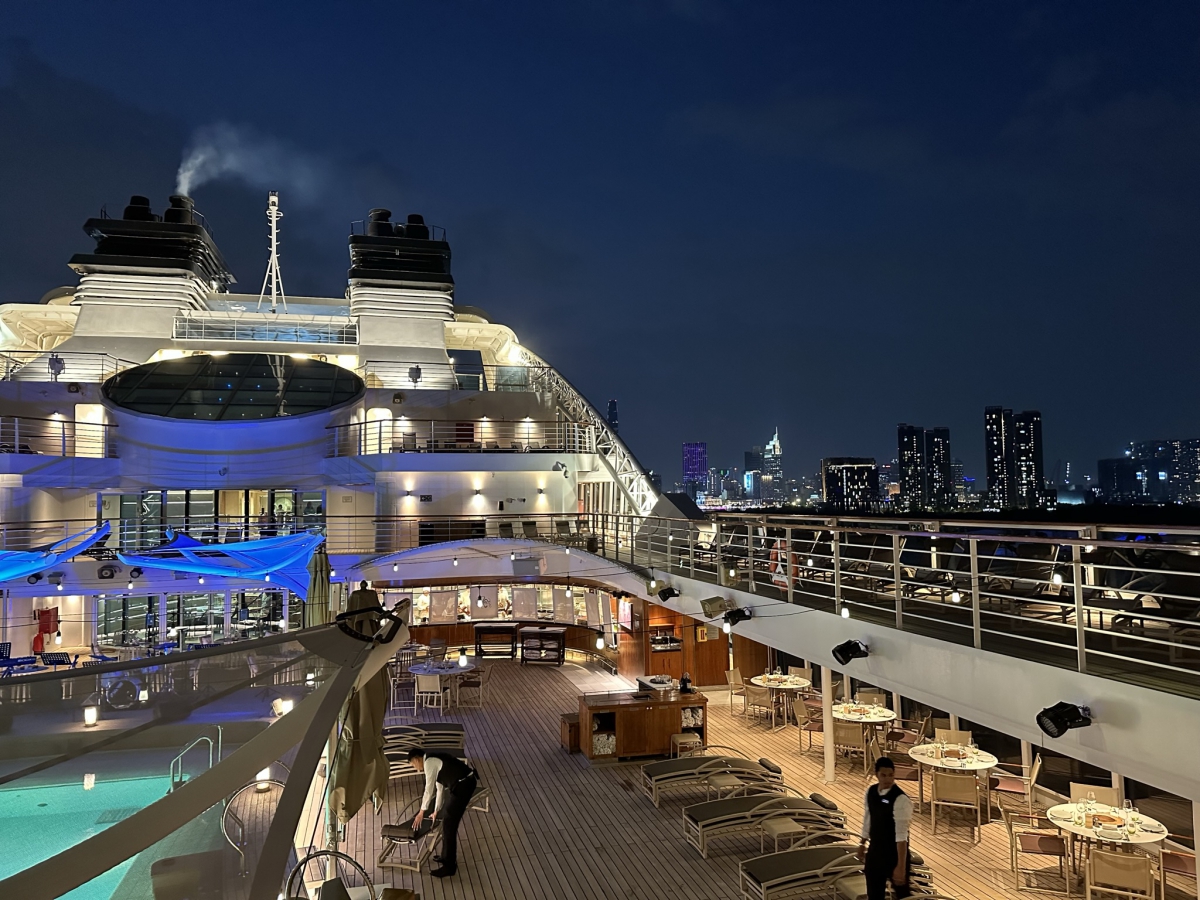 Down on Deck 10 you'll find the Spa and Fitness Centre. Well equipped with some of the most state-of-the-art gym equipment, the fitness centre is a popular place to work out and burn off some of the food you've indulged in throughout the cruise… apparently, as despite my best intentions I didn't use it once!! Every morning at 7am and 8am there were yoga and Pilates classes hosted too, which is a really nice touch. The spa is a lovely space where the team offer a variety of massages, facials, skin treatments, acupuncture, and more. Adjoining the spa is a spacious beauty salon offering haircuts, blow dries, waxing and nail appointments. This whole area of Deck 10 oozed luxury – it may have been the incense – and was well-used throughout the voyage, particularly on sea days so make sure to book as soon as you're on board to avoid disappointment.
Descend to Deck 7 and you have the wonderful Seabourn Square. Have an issue you need to ask about? Want to book your next cruise? Desperately need a coffee? Fancy browsing the boutiques? Head to Seabourn Square. The centre of life on the ship, the team here at Guest Services know everything about your voyage and are more than happy to help with any bookings, reservations, visas, excursions and more.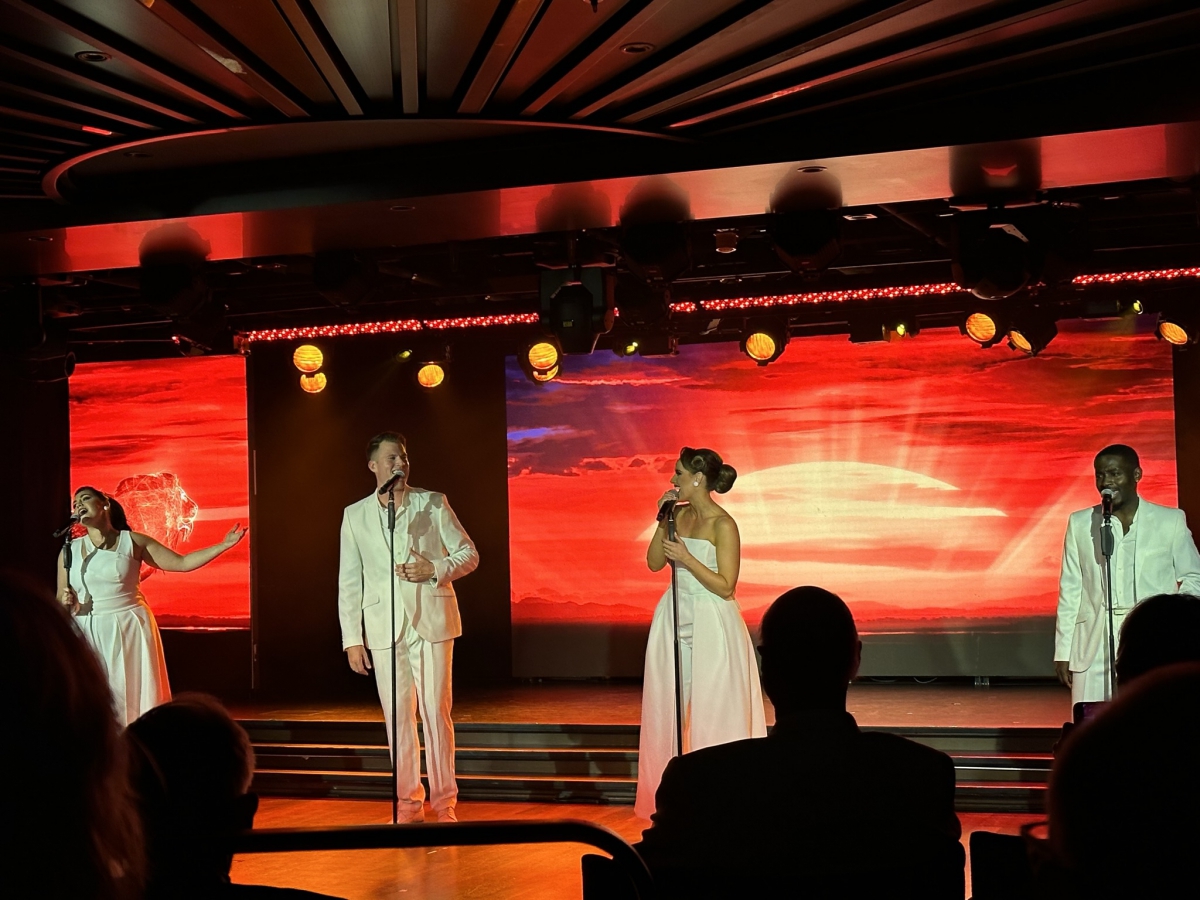 Finally, Deck 5. The Club. We spent a lot of time here as it's where a fantastic singer, Angie, and Lanie and the Encore Band performed each night before and after dinner. It was just below the Grand Salon (on Deck 6) so perfectly situated to grab a cocktail, maybe try your luck in the casino, and dance the night away. Top tip: a whirlpool also sits on the deck outside The Club and is a really underrated spot to chill out during the day when most people are at the main pool.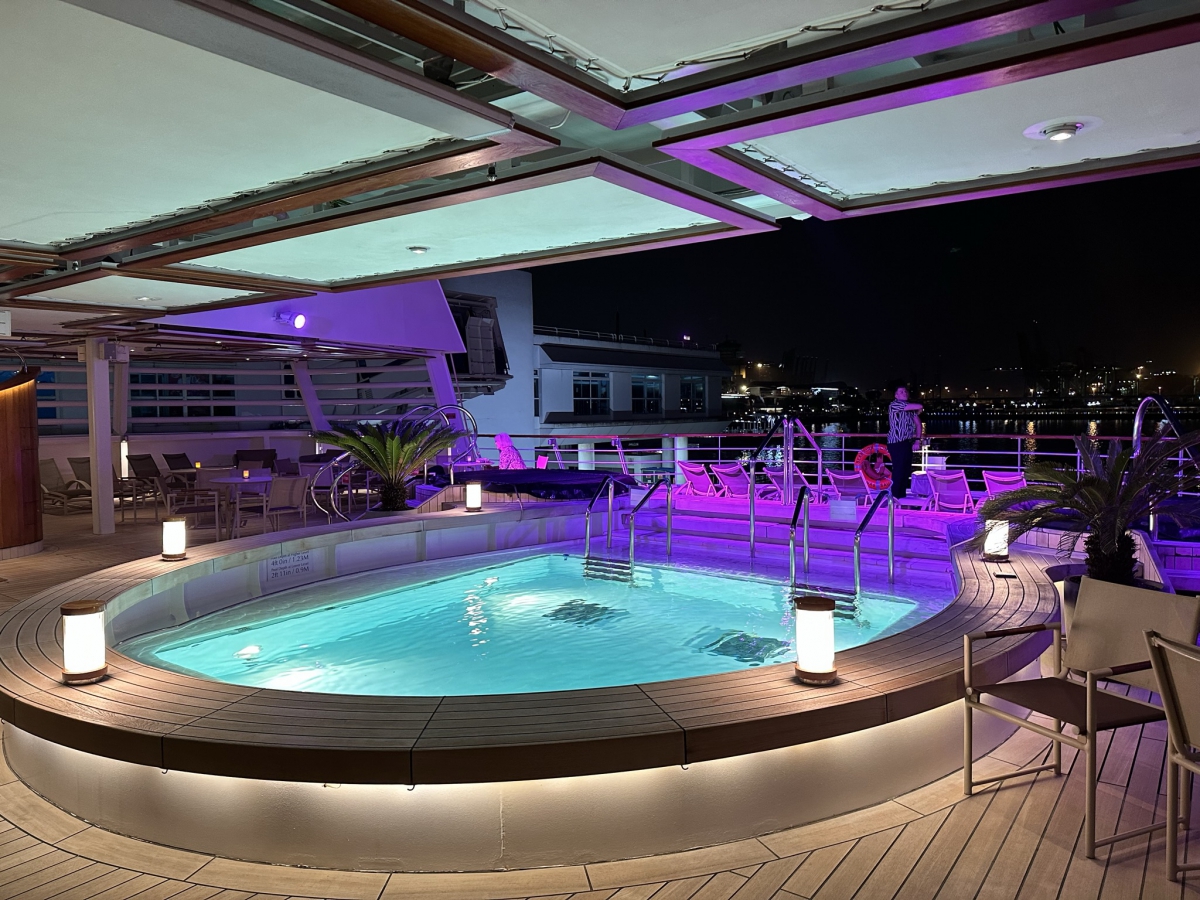 Of course, we also checked out all the dining venues when we first got onboard which looked pristine without any guests in there. Read more about each restaurant onboard the ship in my upcoming dining guide for Seabourn Encore!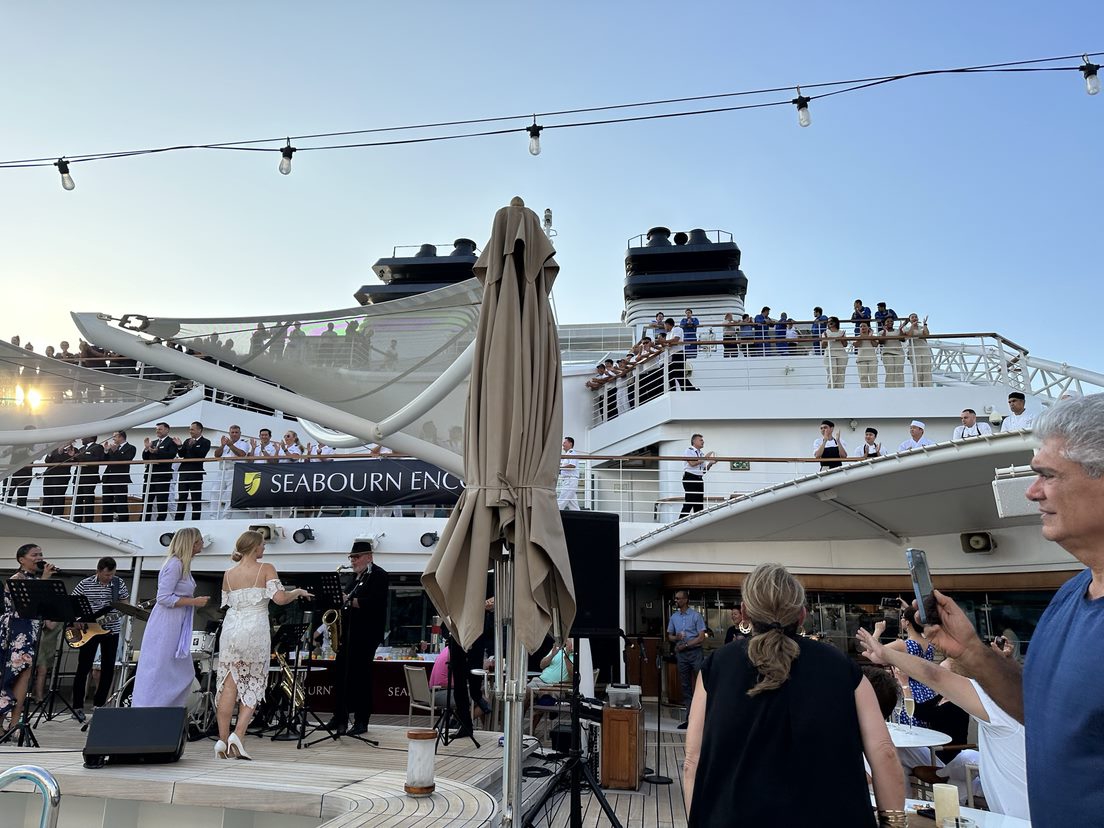 There truly wasn't a single space aboard Seabourn Encore which wasn't exquisitely decorated and beautifully appointed. Have I convinced you that you should go on a Seabourn cruise yet?!