A First-Time Guide to Luxury Cruising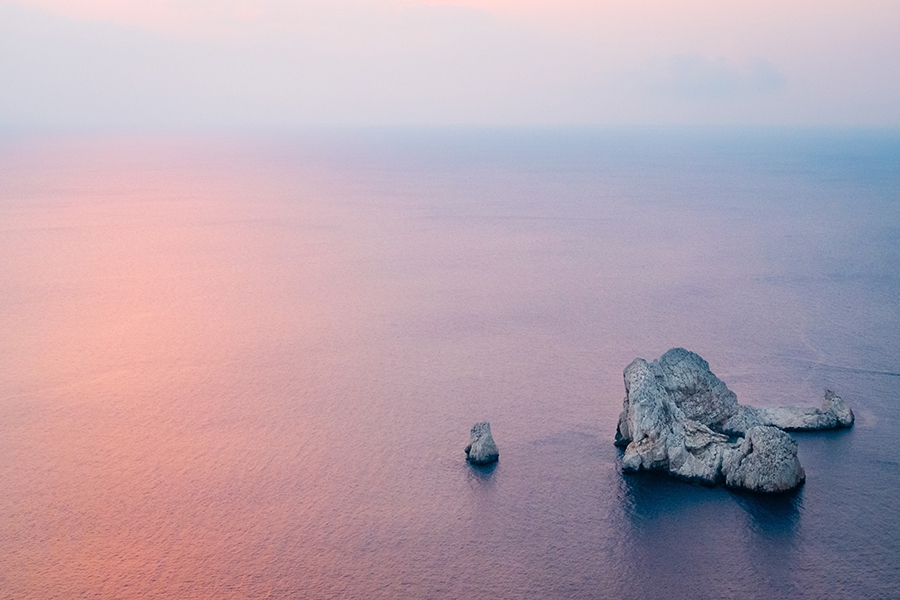 A First-Time Guide to Luxury Cruising
You sip from a glass of fine wine as the Southern French vineyard that it comes from dawdles past the window outside. You share stories of far-flung cultures with shipmates who were strangers ten minutes ago, sitting underneath the work of Picasso. You're dressed to the nines for a formal dinner night and everybody looks spiffing, splendid; superlative. You're luxury cruising, and you feel like you belong here. 
It wasn't always like this though. You didn't always feel this luxuriously comfortable about your luxury cruise. You're stepping into uncharted territory; a world of itineraries with a shipload of dining options and an abundance of things to do. There's a first time for everything.
Whether you're stepping up from mainstream to luxury cruising, planning the holiday of a lifetime, or fantasising about having your every whim catered to, you need to know what to expect. This article is written for you, outlining what to expect from your first luxury cruise.
---
Casual or formal? Swimming trunks or shorts? WiFi? These are the questions that matter. 
What is a luxury cruise?
A luxury cruise is on a different echelon from a mainstream cruise, and worlds away from anything you've experienced before. It's a different atmosphere; like staying at the Four Seasons for a treat when you've been slumming it in the Travelodge all week. You'll find proud, well-trained crew members, opulent suites with palatial details, and some of the finest food that you'll ever eat.
One benefit luxury cruising holds over mainstream cruising is space. Luxury cruise ships tend to be smaller but with fewer passengers on board. You'll hear a lot about high space-passenger ratios and high staff-passenger ratios. These metrics are a cornerstone of the luxury cruise industry and important to you as you choose your next cruise.
Did you say luxury? Silversea hires butlers trained by the venerable Guide of Professional English Butlers. That's luxury.
Crews treat you with the utmost respect. In some suites on some cruise lines you'll even have your own personalised butler. There're art collections from some of the most fabled artists to have lived; Seven Seas Splendor boasts a $5,000,000 Picasso piece. Every single dining venue on a luxury cruise ship offers a menu designed by world-class chefs in magnificent surroundings. A luxury cruise is luxury incarnated.
What are the different types of luxury cruise?
The cruise industry has come so far from simple, cheesy entertainment and watered-down alcohol. It's no longer the Haven Holidays of the seas. You might not realise that there are different types of luxury cruise to choose from.
Elite Ocean Cruise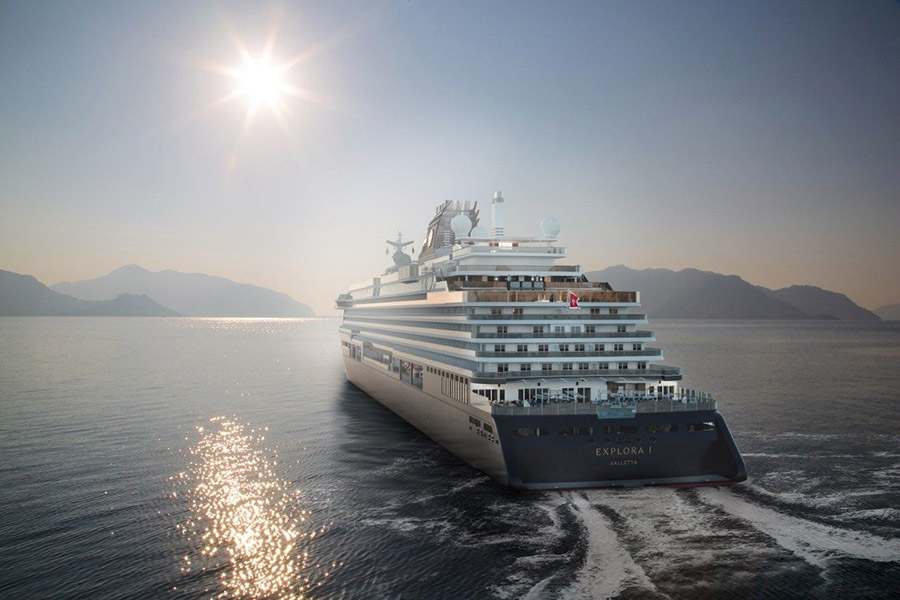 This is the type of luxury cruise you dreamt about first. It's rocking up in the Bahamas to catch some rays on a hidden cove. It's fine dining as you traverse the Seven Seas, continent to continent and across the world. It's exotic itineraries. It's a mainstream cruise but more sophisticated, with sophistication, glamour, and the privacy of your own suite.
Elite Ocean cruise lines: Azamara, Explora Journeys, Oceania Cruises, Regent Seven Seas Cruises, Seabourn, Silversea
Popular destinations: The Caribbean Islands, The Mediterranean Sea, The Pacific Islands
Expedition Cruise
Expedition cruises are incredible, taking intrepid explorers to the farthest-flung corners of the globe. Emphatically described as a path of enlightenment that takes an average holiday-maker from tourist to intrepid adventurer. Expedition ships will take you to places not easily accessible to traditional cruise ships, like Antarctica - the final cruising frontier.
Expedition cruise lines: Aurora Expeditions, Celebrity Expeditions, Hurtigruten, Ponant, Quark Expeditions, Scenic
Popular Expedition cruise destinations: Papua New Guinea, Antarctica, The Arctic
River Cruise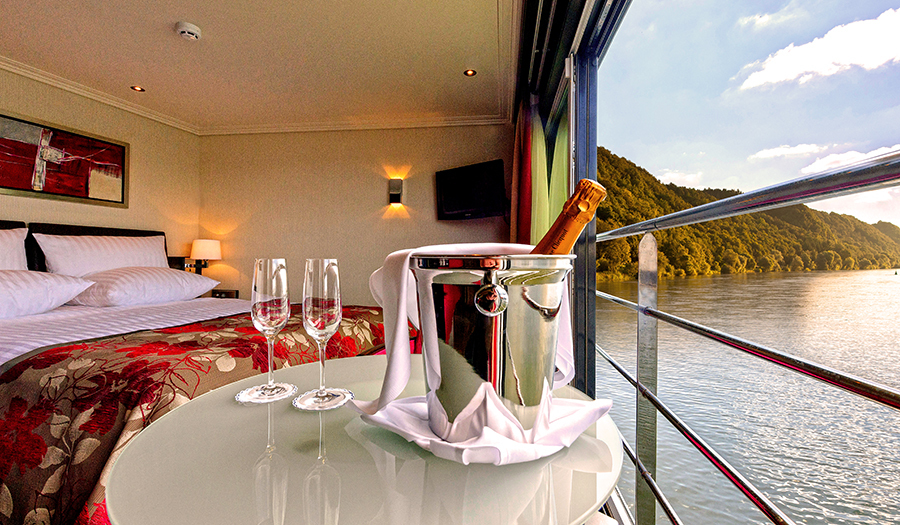 River cruises offer something a little bit different. They're for those that want to see the world from a different angle; to feel the buzz of our beating-heart cities from iconic waterways. Luxury river cruises offer a more intimate feeling, with much smaller ships meaning there are much fewer people onboard. We're currently seeing somewhat of a river renaissance with unabashed luxury harnessing a brand new riverine niche.
Luxury River cruise lines: AMAWaterways, Avalon Waterways, Emerald Cruises, Riviera Travel, Scenic, Uniworld
Popular River cruise destinations: The Mekong, The Danube, The Rhone
Yacht-style Cruise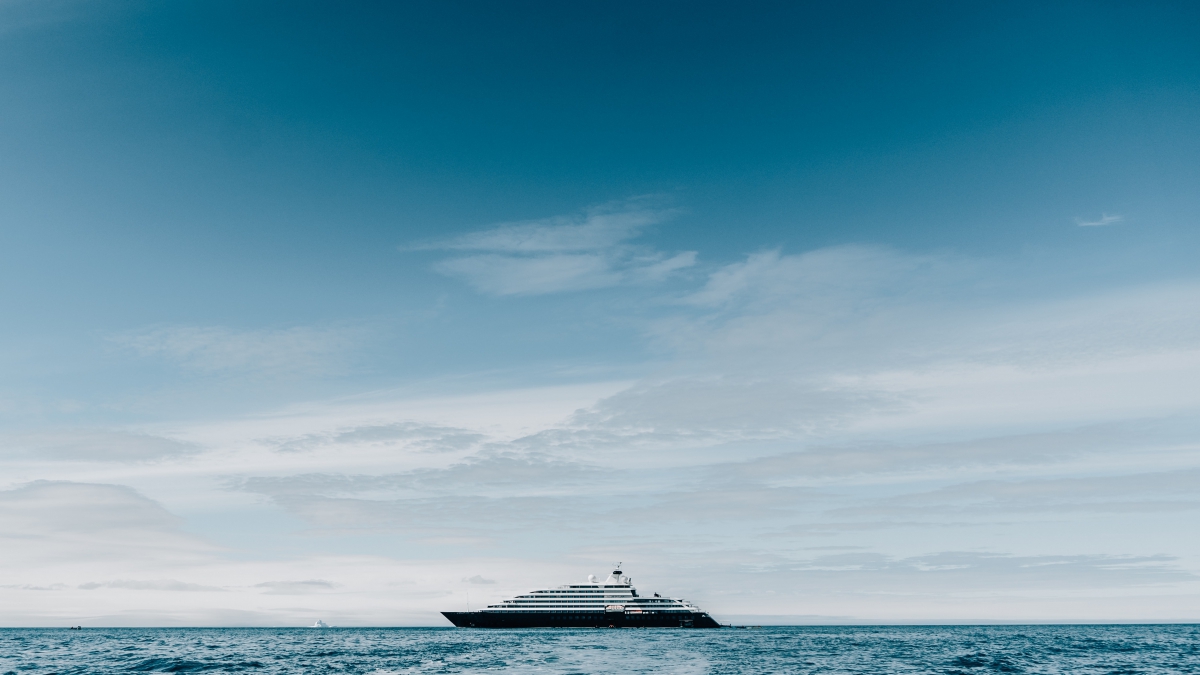 If anybody saw you on a yacht-style cruise, they'd instantly know it was luxury. Synonymous with the world's glitterati, yacht-style vessels offer more exclusivity and intimacy than typical ocean cruises. Elegantly casual, and with some of the most stunning vessels you could imagine, small ship cruising offers a different ambience for guests and crews.
Yacht-style cruise lines: Emerald Cruises, Ponant, Scenic, SeaDream, Windstar Cruises
Popular Yacht-style cruise destinations: Greek Islands, The Caribbean, The Balearic Islands
Top tips for your first luxury cruise
If you've never done this before, there're a few tips that we, been-there-done-that professionals in the luxury cruise world, can offer.
Know the tone of your cruise
In years past, luxury lines had mandatory formal nights that required a tuxedo and gown. Things are slowly changing. 
Every cruise line is different. Even ships within the fleets of different cruise lines are different. The dress code is the single most conspicuous signal of the vibe a ship is trying to communicate to its passengers. For example, Regent and Silversea are known for dressing more formally than travellers on board Oceania Cruises.
Furthermore, different restaurants onboard the same cruise ship will have contrasting dress codes. Pack right. It's better to overdress than underdress. Luxury cruisers are a fashionable bunch, whatever the dress code. Expect designer brands.
Try new things (or don't)
Luxury cruises are designed to keep you as invigorated or as relaxed as you want or need. Take advantage of onboard amenities: Luxury cruises often offer a variety of amenities such as spas, fitness centres, and pools. Relax and recharge during your trip. Luxury cruise lines, particularly of the Elite Ocean variety, offer a wide range of entertainment and dining options.
Make the most of your time on board and sample different cuisines, attend a show, or participate in a workshop or class. Be as (un)adventurous as you like.
Look out for hidden costs
Be aware of value, rather than the cost of your cruise.
One identical sailing on one line might be £1,000 more expensive than another and you'll wonder why. It's important to look at inclusions, the defining feature of different lines' experiences. Get a drinks package to have all your drinks included. Take note of the WiFi situation. Are gratuities included? They're mandatory, but some lines offer them as part of your fare. Do your research. Better yet, get somebody to do it for you...
Book it with a specialist luxury cruise agent
It's not for everybody, booking a holiday; especially under the pressure of booking the holiday of a lifetime.
If you don't want to do your research, there are people who do it for you. Specialist luxury cruise agents like those at Panache Cruises will find your perfect cruise before tailoring it to make it even more perfect. We don't just book cruises, we craft cruising experiences after getting to know clients on an individual basis. 
Call our connoisseurs on 0161 516 0385 to explore some of the most luxurious cruises sailing the Seven Seas.