What's the difference between APT and APT Travelmarvel?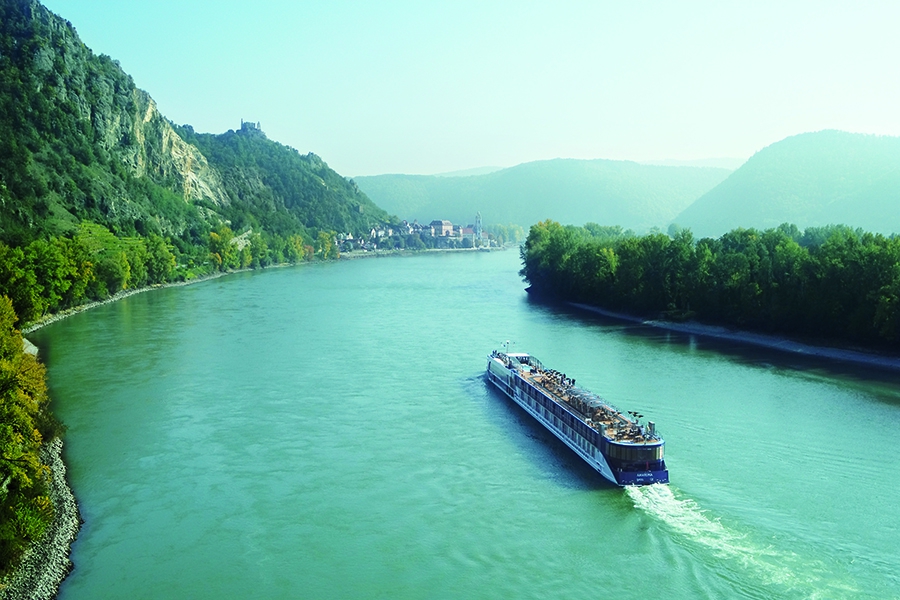 What's the difference between APT and APT Travelmarvel?
Panache Cruises is proud to have a new cruise line partner in 2023. 
APT has been designing world-class travel experiences for over 90 years. They're an environmentally and socially conscious cruise line embarking on existing, immersive, and luxurious cruise lines offering exceptional value for money. We can't wait to embark on our own journey with them, fostering the strongest relationship possible to bring the best travel experiences, deals, and insights to you, our customers.
This article takes a deep dive into APT: Where they started, where they sail, and why to consider booking them for your next river cruise.
---
These days, APT provides two distinct cruising experiences…
Luxury river cruises under the APT name

Essential river cruises under the APT Travelmarvel name
The difference between the two lies in what you want as a traveller.
APT Luxury River Cruises saunter up and down rivers across Europe and the world, providing an all-inclusive, small-ship experience in unparalleled comfort. Their ships are floating hotels with everything taken care of and the personal, luxurious service your hard-earned money deserves. These cruises provide the finest accommodations, unforgettable dining experiences, complimentary drinks, and more.
APT Travelmarvel cruises are a more essential, flexible, but equally comfortable travel experience. River cruises visit the same destinations as APT's luxury brand, but with a lot more freedom over your holiday. You'll enjoy a limited number of meals on the ship, giving you licence to better explore and immerse yourself in the destinations you visit along the way. Essential Travelmarvel cruises offer amazing value for money.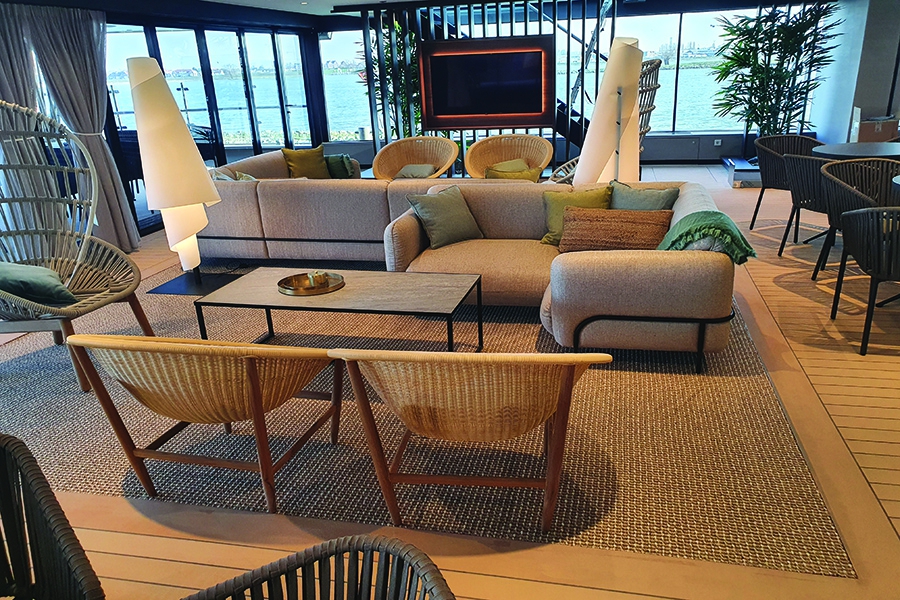 It wasn't always like that. APT's journey has taken 90 years to get us, via coaches, railways, and the rest. The story is fascinating.
The APT Story
"As Australia's largest family-owned tour and cruise company, we are committed to delivering unforgettable travel experiences to our valued guests. What began as just a vision, over 95 years ago, has now grown into a proud global business, demonstrating the power of dreaming fully."
It all started from typically humble beginnings. When tram drivers went on an extended strike in 1920s Melbourne, 24 year old mechanic Bill McGeary found opportunity amongst the chaos. He converted his truck into a makeshift bus before shuttling commuters around the busy city, plugging holes left by the overly relied-upon trams. It was a roaring success.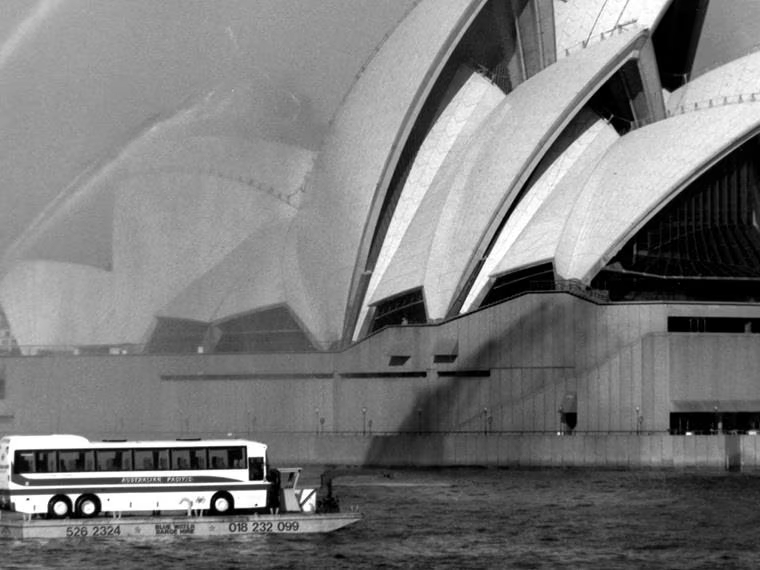 Over the next 20 years, Bill bought more buses and took on more routes. The Australian Pacific name became somewhat iconic as modern buses trundled through the city. A family business, Bill's son Geoff took over the reins when the former sadly died. 
Fast forward to the 1970s and business is booming. Geoff is chartering journeys to New Zealand, and eventually to Canada and Alaska in 1991. Australian Pacific Coaches has gone way beyond that, and was providing tours by luxury train and ship as well. Australian Pacific Tours was born; APT as we now know it.
In 1996 APT acquired Travelmarvel, signalling a shift into a more affordable, more freedom-based travel market. APT now covers 70 countries across the world for a wide range of travel experiences. In 2005, Geoff saw a window of opportunity in European river cruising. In 2023, APT finally became a partnered cruise line of Panache Cruises.
Why book APT Cruises?
APT has been providing luxury tours for more than 95 years. They know what they're doing as a luxury tour operator, and have a reputation to uphold. The bottom line is that this cruise line knows what their customers want from a luxury holiday. Whether you're shimmying up Croatia's coast on Eleganza or zig-zagging port-to-port up the Mekong with Travelmarvel, you're sure to do it in comfort, peace of mind, and with excellent value for money.
The Inclusions
When it comes to APT's Luxury Cruise programme, there's more included with your fare…
Private home-to-airport transfers

Return flights

Enriching sightseeing and signature experiences

Complimentary beverages served at your discretion

Stylish accommodation

Delightful cuisine

Overseas transfers, port charges, and tipping

Freedom of choice excursions (active, gourmet delight, culture, relax)

Added extras
As it should be, all the essentials are included with APT's Travelmarvel cruises…
Return flights with scheduled carriers

Complimentary beverages at meal times

Stylish accommodation

Delightful cuisine

Overseas transfers, port charges, and tipping

Sightseeing experiences
The Experience
You can enjoy the same included benefits across the world. APT and APT Travelmarvel ships travel to the same places in the world but offering different experiences along the way. Both cruise lines host a wide selection of European and exotic river cruises, each as immersive, captivating, and inviting as the last. Let's dissect an itinerary to see what's on offer.
Luxury River Cruising: Magnificent Europe (15 days)
From Amsterdam to Budapest, you'll meander through the heart of Europe. You'll fine dine and fine wine until your heart's content, and you'll breathe in Europe figuratively and literally. Signature experiences are designed to fully immerse yourself in brand new cultures. You'll enjoy three of them in different destinations across this itinerary, all included.
Explore Namedy Castle in Andernach before a cocktail reception and piano recital

Visit Liechtenstein City Palace, Vienna, for a cocktail reception and private concert

Take the Grand Empress Steam Train in Budapest before a tour of Gödöllő Palace
Travelmarvel River Cruising: European Gems (15 days)
You'll cruise from Amsterdam to Budapest with the comfort of a premium cruise line but with the freedom of a holiday you've organised yourself. Insider experiences are completely included in the holiday cost and will immerse yourself in the destination you're currently in.
Sample local delicacies from Vienna Naschmarkt

Enjoy a festive night of Bavarian food, music, and folk dancing

Explore UNESCO-listed Augustusburg Castle
The Ships
APT Luxury Fleet
With APT luxury river cruising, you'll be surrounded by Europe's finest while sailing on board one of Europe's finest yourself. Take advantage of the services of a professional cruise director who is an expert in where you're cruising. Luxurious suites, multiple dining options, wellness facilities, and a sun deck where some ships even feature a swim-up bar.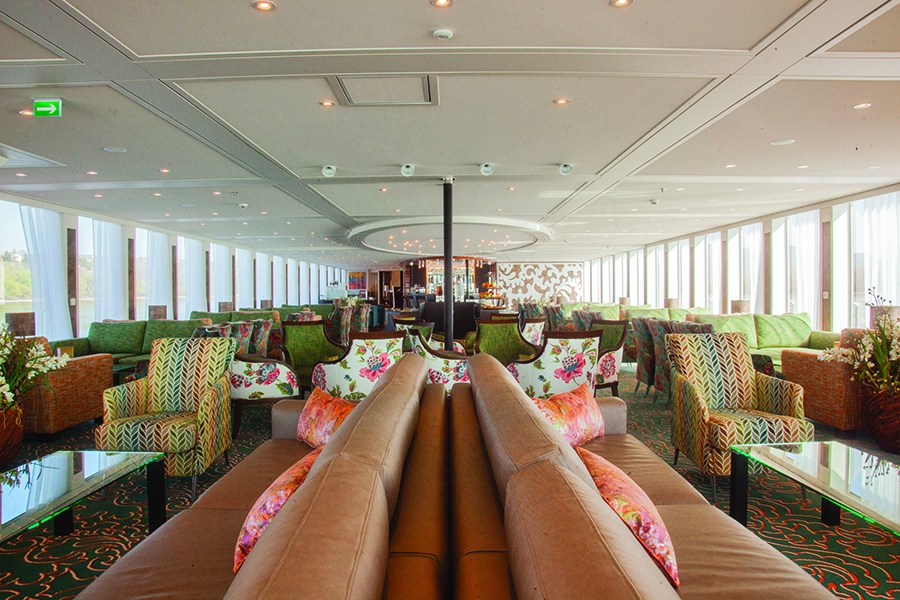 Your suite features all the amenities you could ask for. There are infotainment systems in each room to relax as you cruise and each of the six different categories is just as well made-up as the last. A French balcony suite opens up to let the world around you in.
Delectable dining options are available at multiple locations…
Concerto vessels are official members of Chaîne des Rôtisseurs

Verde fine dining restaurant for fine French food

Belle Cucina's menu is suitably Italian

Chef's Table restaurant at the end of the ship is required to book when you board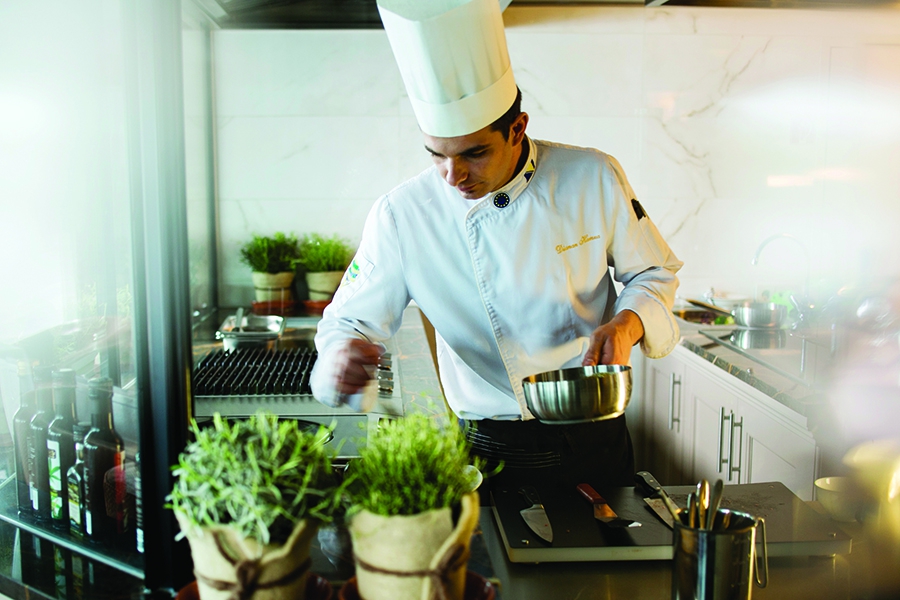 APT Travelmarvel Fleet
The APT Travelmarvel fleet was launched in 2022 and offers a more casual vibe than APT luxury ships. Take advantage of the ship's state of the art facilities, including the rooftop garden and bar and the heated whirlpool. Enjoy excellent dining options. Whether you feel like a four course meal in the ship's fine dining restaurant, a more relaxed pub-style setting such as McGeary's Bar, or something a little lighter in the Lounge, the decision is yours.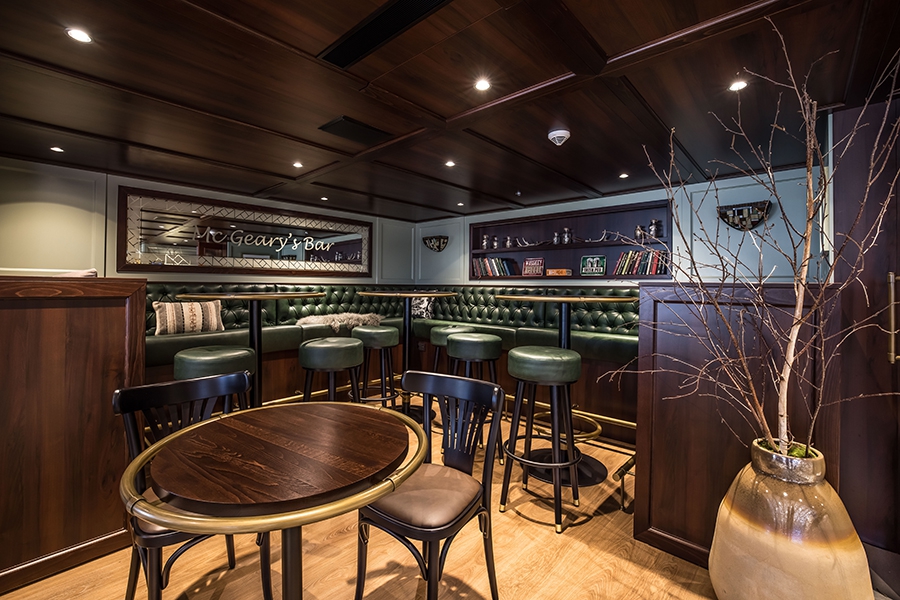 My personal favourite feature of these ships has to be the Irish-themed pub, McGeary's. Watch sport, feast on a bar snack, and enjoy a pint of draught Guinness. Happy Hour is from 6pm and 7pm when drinks are half price!
---
Call us on 0161 513 8200 to find out more about APT.