5 Reasons to Visit French Polynesia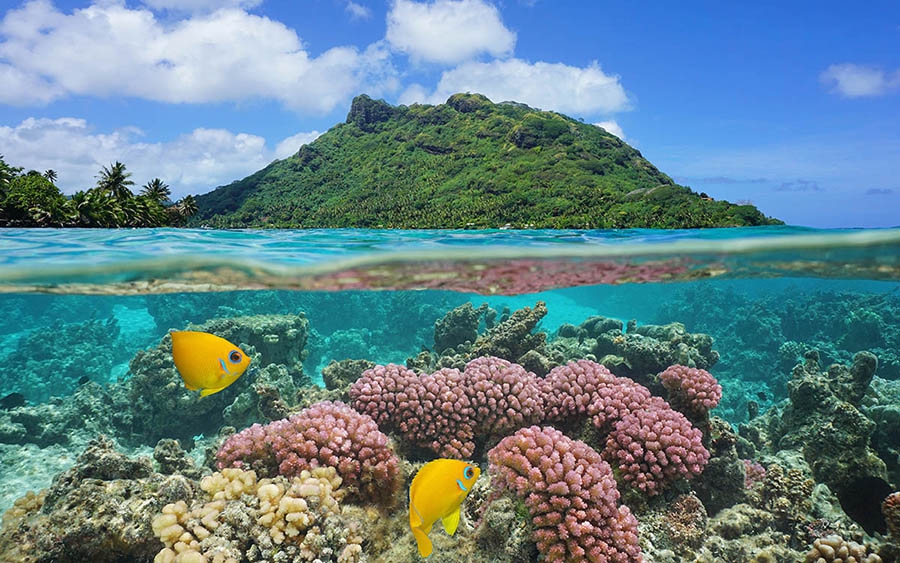 5 Reasons to Visit French Polynesia
Needle in a haystack, search the South Pacific for long enough and you'll find exactly what you're looking for. Tahiti is located 5000 miles east of Australia, sitting dead set in the middle of nowhere. Idyllic doesn't begin to cover it; spectacular doesn't do it justice. French Polynesia, in the blueness of its lagoons, the ferocity of its volcanic mountains, and the charm of its local population could, and should, be your next cruise destination.
This article explores exactly the reasons why...
---
Why are French Polynesia holidays so good?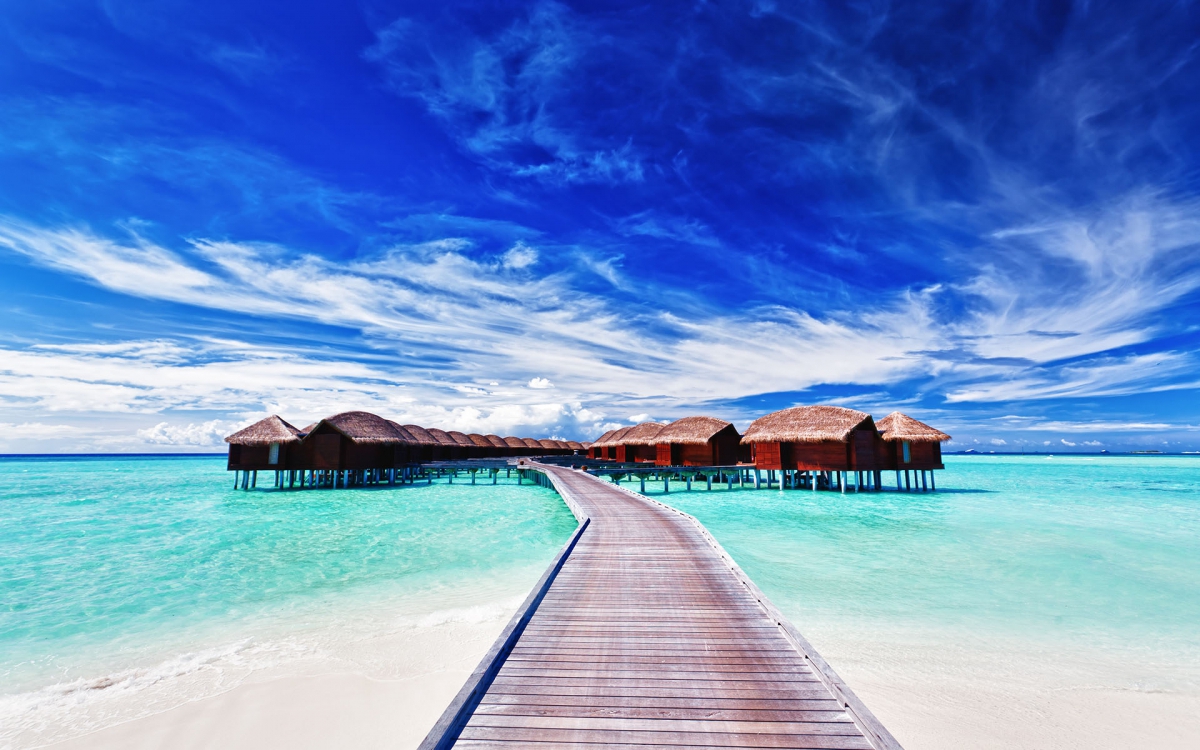 French Polynesia is 121 islands and atolls of paradise across an area the size of Western Europe. You might not know it by its official name of French Polynesia. People often only refer to Tahiti, the largest island and home to the capital, or Bora Bora, which is Tahiti's smaller, more exclusive sister. Together they form French Polynesia, quickly becoming a sought-after holiday location. The Hilton, Four Seasons, The Brando, and other big name luxury hotel chains have all set up shop in the French Polynesian islands.
The thing about those hotels is that they're expensive and you're basically stuck there. The best way to see the Islands of French Polynesia is by taking a luxury cruise. This is one of the best tropical cruises available to take.
It's easy to see why these islands are so popular, especially with cruise lines. It's a tropical paradise with beaches that stretch as far as the eye can see… and then back around behind you again. Those gorgeous, sun-soaked beaches, guarded by pristine reefs that teem with tropical fish, are now suitably set up with infrastructure for tourists. Still, the islands are so spread out that it never feels busy or overcrowded. There's always a quiet corner to sunbathe.
Fancy a luxury cruise to the Islands of Tahiti? Call an experienced connoisseur on 0161 516 0486.
Because Bora Bora is beautiful…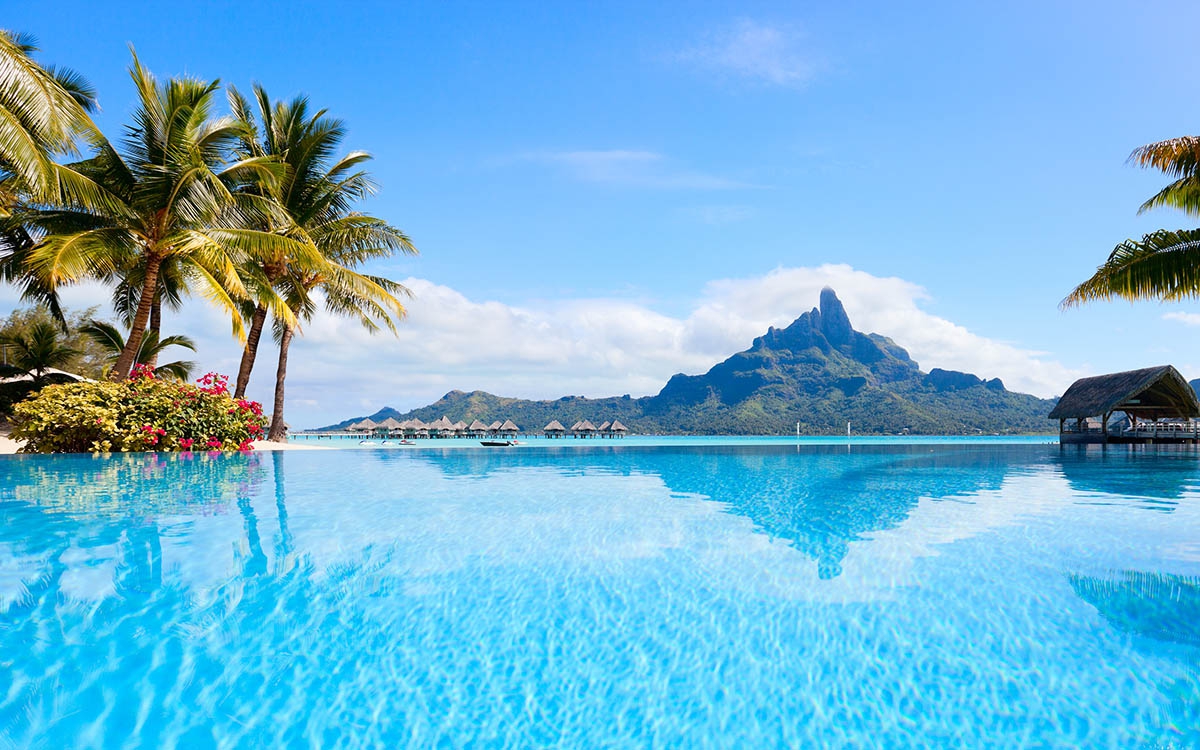 Most Tahiti cruise itineraries will be sure to visit Bora Bora.
The jewel of Polynesia, Bora Bora of French Polynesia is the ultimate island paradise. Emerging 13 millions years ago, Bora Bora is actually a dormant volcano. A dramatic, rugged and mountainous backdrop serves as a stark contrast to the tranquillity of the seaside down below. Mt. Otemanu is a dramatic peak violently jutting out of this peaceful atoll. With the right gear, a go-get-it attitude, and probably a guide, you can climb as high up as the mountain's shoulders for a stunning tropical view of Bora Bora's world-famous lagoon below.
The lagoon of Bora Bora is said to be the most beautiful in the world. You're guaranteed to make some interesting friends there. Colourful fish inhabit the surrounding coral gardens, manta glide, and even sharks and humpback whales aren't far away nursing their young. 
Bora Bora's a typical honeymoon destination or somewhere to fall in love all over again. The epitome of romance, if you don't fall in love with somebody else, you'll fall back in love with life, or just with the world and Mother Nature in general.
Can you count the 50 different shades of blue in the lagoon?
Fancy a luxury cruise to Bora Bora? Call an experienced connoisseur on 0161 516 0486.
Because the climate is perfect…
The climate is tropically warm and humid. The warm rainy season lasts from November to April, with a cool dry season beginning in May and ending in October. That being said, French Polynesia is at its best between June and August when the climate is at its driest and balmiest. Temperatures sit in the high 20s, perfect for a sunbathe and a cheeky dip.
Because Papeete is a hidden gem city…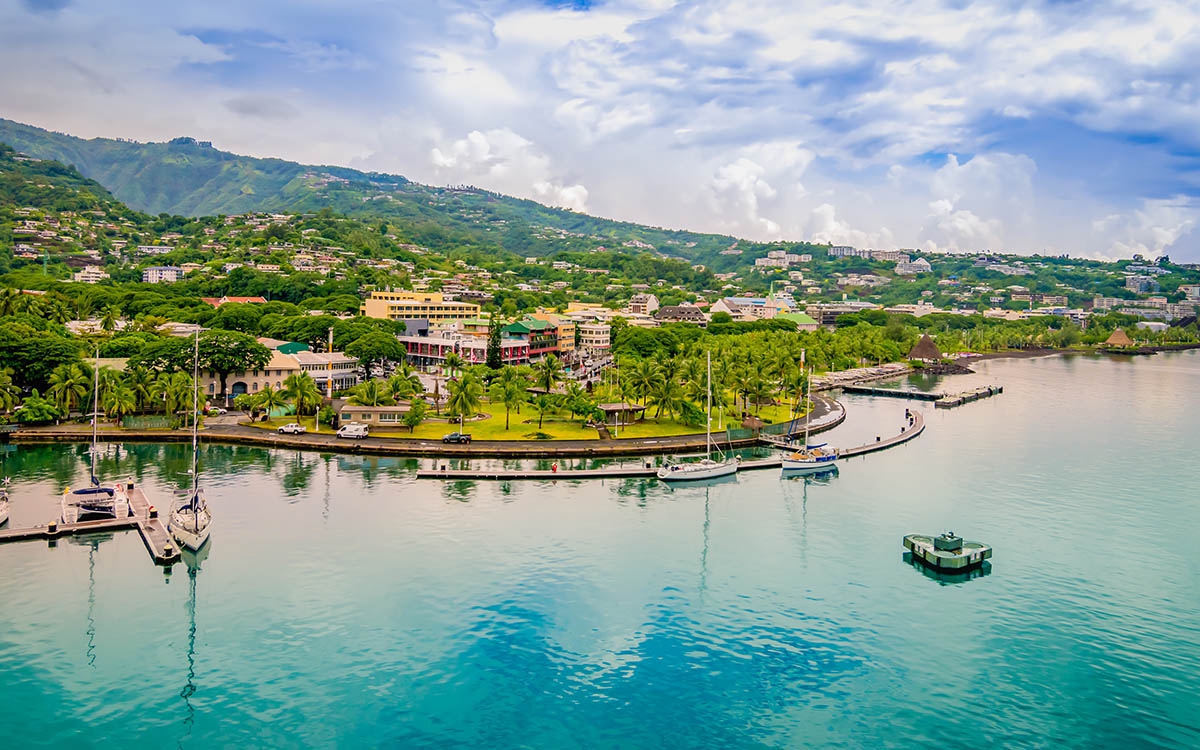 Granted, French Polynesia holidays aren't necessarily for seeing another city. You didn't come all this way to feel a big city buzz. Still, you might have come for an authentic travelling experience to see how people live all the way on the other side of the world. Papeete is the largest urban centre in these islands and the capital of Tahiti, sitting pretty on the North-Western coast of the Tahitian island, the largest island.
Perfect for a bit of souvenir shopping and to support the local economy, check out the vibrant local market, Marché de Pape'ete. Spread over two floors, the first is devoted to fresh foods, vegetables, and tropical fruits; the second is dedicated to local arts and crafts. Check out the adorable Notre Dame Cathedral (not the Notre Dame Cathedral) and take a stroll through the stunning Paofai Garden where you'll find palm trees and tropical flowers.
Get lost in it. If you do, put your back to the mountain and look for your cruise ship on the horizon. Head towards it.
Because the food is very French with a tropical twist…
French Polynesia, as you might have guessed from the name, is an overseas French territory. The islands are oozing with French influence, all mixed in with traditional Tahitian elements that were there years before. The result is French language, stunning architecture, and tantalising tropical ingredients cooked with signature French flair.
Obviously, seafood rules supreme on these islands. Ei'a Ota or Poisson Cru is the signature Tahitian dish. Similar to a South American ceviche-style dish, it consists of raw fish marinated in lime juice and mixed with ever-present coconut milk and diced vegetables. It's a must-try for seafood fans cruising Tahiti and the French Polynesian islands.
Fried yams, sweet potatoes, and beautiful breadfruits; papayas, pineapples, coconuts, mangoes, and other delectable citrus fruits, this is food heaven. If you've got a sweet tooth, I'd recommend Kato. They're a biscuit made out of, you guessed it, coconut milk and are best enjoyed with a freshly-ground coffee in the morning.
The most renowned restaurant in Tahiti is La Plage (FKA Le Coco's) to the west of Papeete. It's a taxi journey away, but you'll be treated to stunning dinnertime views of the lagoon, fine wines and cocktails, world-class and personable service, and some of the best desserts you could ever dream of.
Because of the multi-coloured beaches of Tahiti…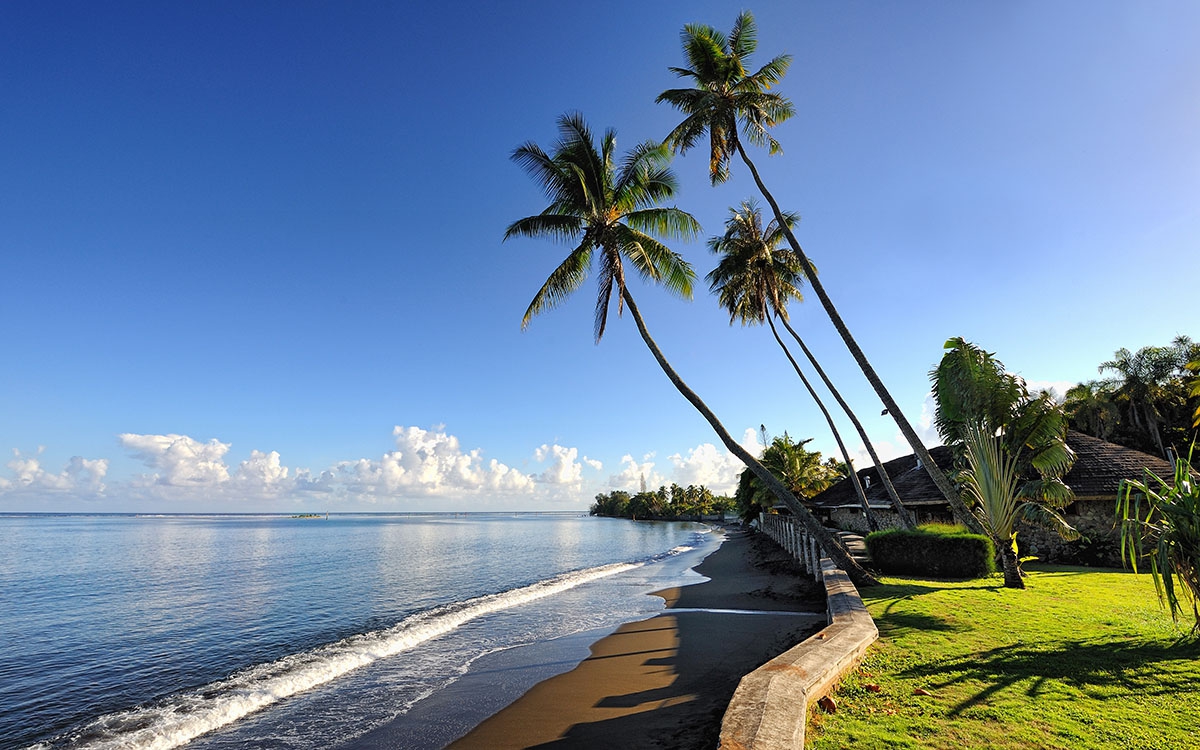 As one of the main draws for tourists, there are many (many, many) beaches in Tahiti, Bora Bora, and French Polynesia as a whole. There are plenty of stunning beaches coming in all different shapes, sizes, and… colours!
You'll find typically tropical white sandy beaches to the west of Papeete. Plage de Toaroto is particularly beautiful and popular amongst tourists, with ample infrastructure to make yourself comfortable as you sun yourself in the Tahitian sun. Not far from Papeete, take a taxi from the cruise ship dock to take you there. It's a bit of a drive west, so enjoy the glorious views on one side of the taxi, and never-ending ocean views on the other.
Alternatively, black sandy beaches can be found to the east of Papeete. Something a little bit different, the sand is black due to the volcanic rock that makes up the region. There are even pink beaches on Tahiti, made up of broken pieces of coral and foraminifera (for-a-min-i-fer-a). In case you didn't know, and I didn't either, that's a long name for tiny pink crustaceans that leave a pink hue with their shells.
---
French Polynesia holidays are best done on a luxury cruise. Fancy a Tahiti cruise? Call an experienced connoisseur on 0161 516 0486.