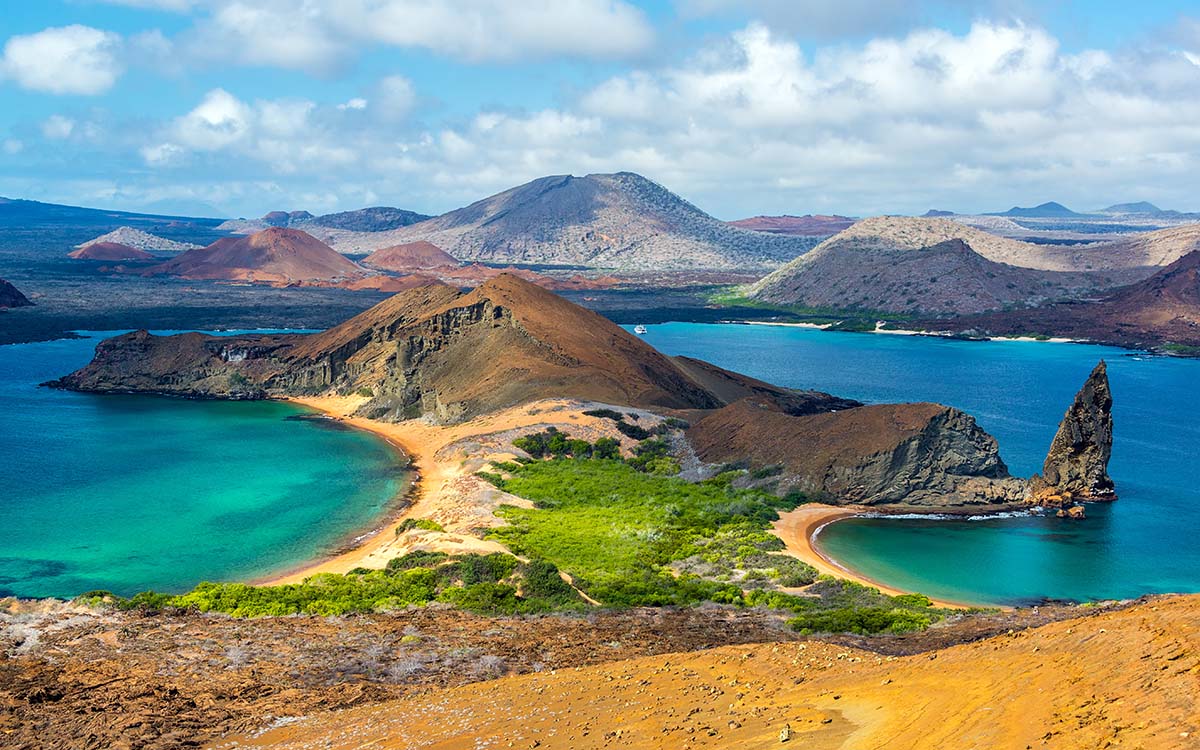 Where to next?
Every keen traveller has a bucket list of epic destinations they absolutely must visit one day. Cruising is no exception.
Whether it is cruising through the Suez Canal, staying in an overwater bungalow in Bora Bora, standing atop the Great Wall of China, or snorkeling on the Great Barrier Reef or even visiting the beautiful islands in the Caribbean there is a bucket list cruise out there for everyone. You may have seen our Ultimate Cruise Bucket List, but if not, click here.
Earlier this year, we asked where you would like to go on your next cruise, and the replies poured in with some awesome destinations! The most popular spots for a future cruise seem to be Japan and the Galapagos Islands, closely followed by Alaska and the Black Sea.
Check out the chart and map below for a visual representation of the votes from the survey.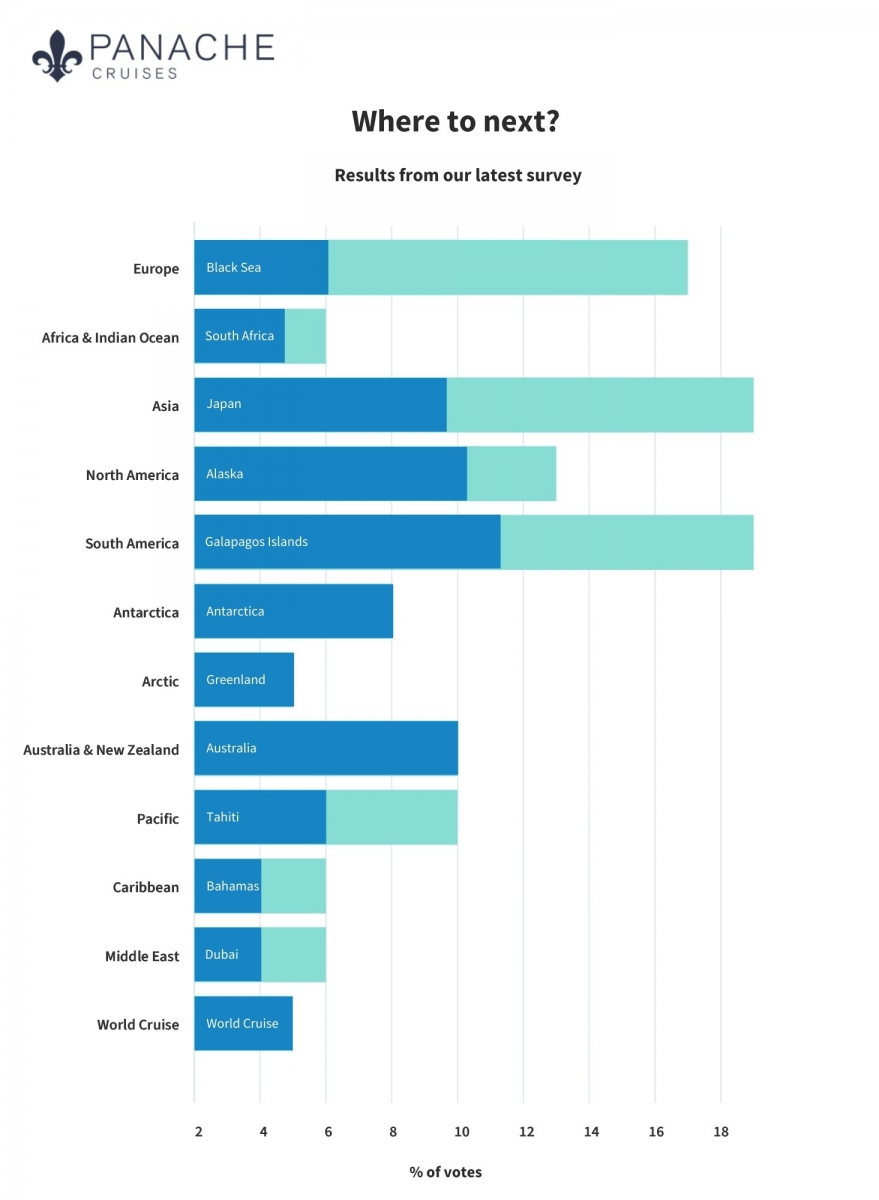 As you can see, Asia, South America, and Europe garnered the most votes by far. The blue section of each bar represents the most common country or region specifically within the continent or wider area. Unsurprisingly, the Galapagos Islands were the most popular, largely due to the sheer quantity of wildlife and natural landscapes to be seen among the islands. Similarly, Alaska was a popular choice for North America because of its abundance of wild, rugged landscapes. 
The map shows how widespread the votes were, with many of the choices being quite remote, such as Tahiti, Galapagos Islands, Antarctica, and Alaska. Perhaps this is a trend that we will be seeing when international cruising goes full steam ahead, as cruisers become more eager to venture further afield and go on that trip of a lifetime.
So, what do you think? Where will you be going next?
If you wish to chat with one of our friendly Cruise Connoisseurs about booking your bucket list cruise, give us a call on 0161 513 8200 and we'd be happy to tailor-make the perfect holiday for you.