Silver Dawn Shakedown: Behind the Scenes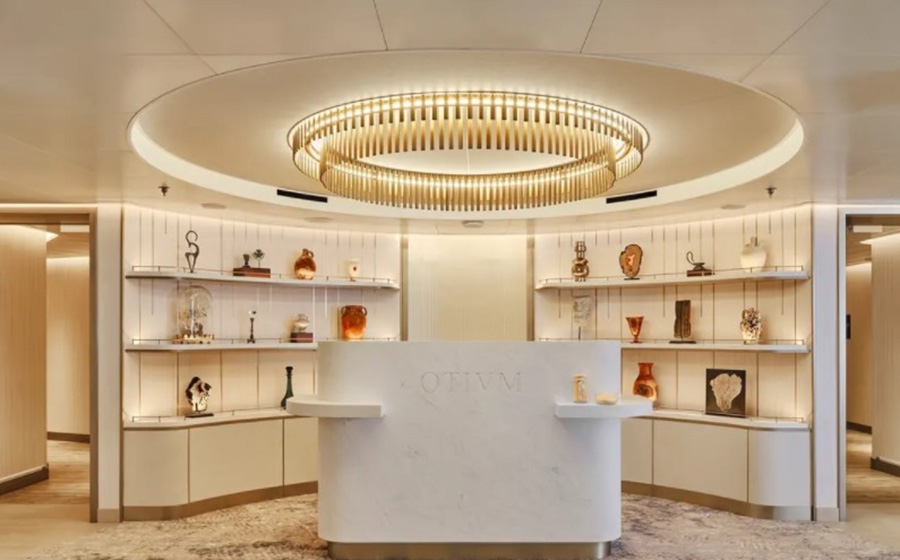 Silver Dawn Shakedown: Behind the Scenes
Last weekend James and Neil were fortunate enough to be invited on board Silversea's newest ship, Silver Dawn, for a 3-night sailing from Lisbon down to the Algarve, before her inaugural sailing over to Barcelona. Both having been on many ships, this was right up there in terms luxury, service, and indulgence.
Here's how they got on…
Travelling from the UK over to Portugal, through the airports was a breeze. Masks only required in Portugal, in the airport, and on the transfer to the ship. Mask wearing on the ship was optional, but measures of health and safety were clear to see on board.
A Superior Veranda Suite and the Grand Suite were our homes for our time on board, both of which were impressive, the Grand Suite in particular. The walk-in wardrobe not much smaller than an inside cabin on some ships and the terrace, which appeared to go on forever, could have comfortably hosted a small wedding.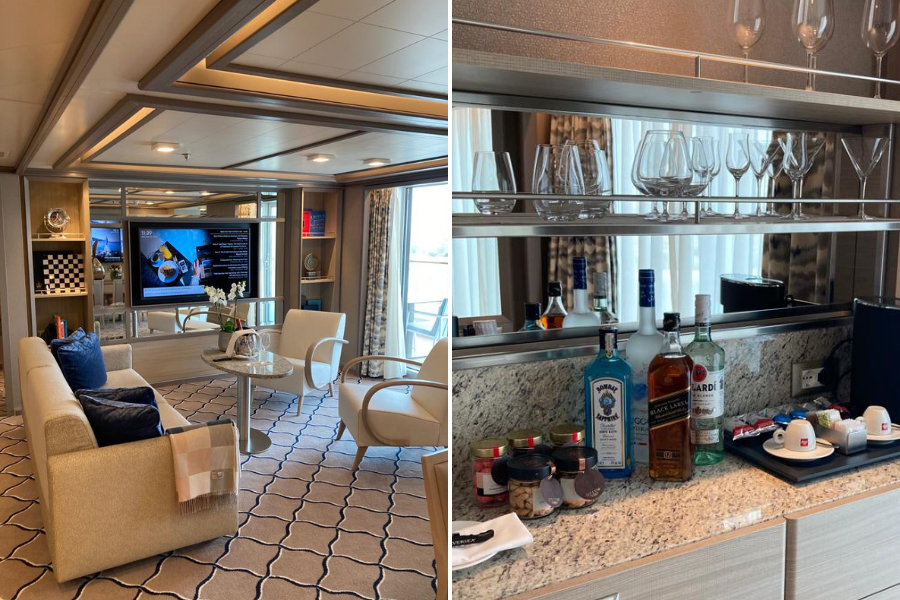 We were invited to the wonderful S.A.L.T Lab, where we were joined by several other guests to cook up some local cuisine, "Bacalhau a Bras"; a Portuguese egg, cod, and potato dish. Looked good, tasted even better, we were impressed with our efforts.
We were then invited on a S.A.L.T experience, a trip onshore to experience some authentic local cuisine in a typically Portuguese setting. We headed to the rather nice Vila Vita Park where we enjoyed an afternoon of food and wine, watching the chefs cook and prepare our food. Even time to get down onto the beach and see those famous Algarve cliffs.
For those unfamiliar with S.A.L.T, the Sea and Land Taste programme was created by Silversea on Silver Dawn's sister ship, Silver Moon, which joined the fleet in 2021. The programme is all about experiencing the local culture of each destination on your Silversea cruise itinerary, through taste. Culinary traditions are important to every culture around the world, and the S.A.L.T programme provides an experience for each customer to not only enjoy delicious food and drink on their cruise, but to learn about why these traditions are important and how they have helped shape the culture of the place.
On Silver Dawn and Silver Moon, there are multiple ways of exploring the S.A.L.T concept. The S.A.L.T Kitchen is the third largest dining venue on board and the menu changes every day to reflect the local cuisine. The S.A.L.T bar next door allows guests to taste unique cocktails and local beverages. The revolutionary S.A.L.T Lab gives guests the opportunity to try cooking some of the local dishes for themselves, with a demonstration by a professional chef on board (and you get to taste your creations afterwards!). Finally, the S.A.L.T excursions extend off the ship, taking guests to local farms and vineyards to witness for themselves the integration of culinary tradition in the destination.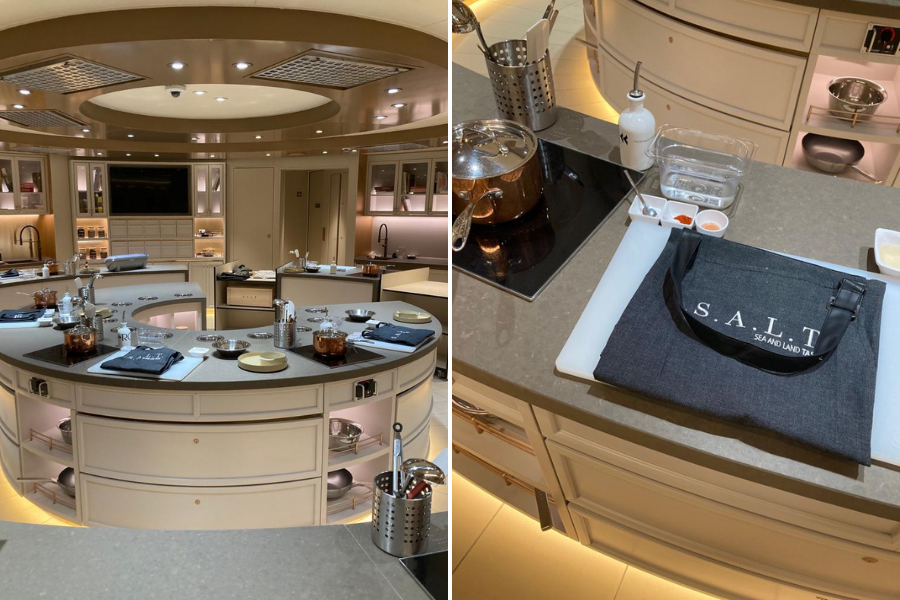 Sticking to the topic of food, the whole dining experience on board was exceptional. First night we dined in Atlantide, and it's not every day you start your meal with caviar. It felt more of a formal dining venue than the S.A.L.T Kitchen, where we dined on the second evening. Thankfully we weren't cooking our own meal on this occasion! The menu is ever-changing, designed around where you are in world at that particular time. And on the final evening we dined in the magnificent Kaiseki, an intimate Japanese restaurant, a highlight being the wagyu beef and lobster.
Daily breakfasts were taken at La Terrazza, both inside and out on the terrace. There was enough choice of food to have something different every day for many weeks.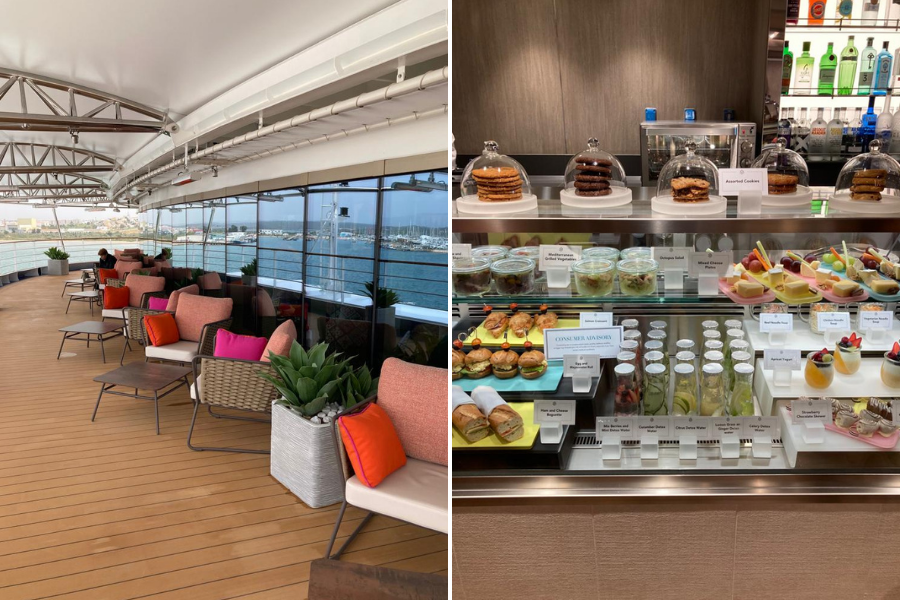 The public areas on the ship were very relaxed and comfortable. Quite a bit time was spent in the Arts Café and out on the terrace, a great environment to relax with a drink and attempt to resist the temptation from the deli-bar… obviously we failed on each occasion.
No time on board a ship is truly complete without spending some time in a whirlpool, so we didn't need much persuasion, and the sun came out so we duly obliged. At the back of the pool deck is Spaccanapoli, an Italian pizzeria, a nod to Silversea's heritage. A lovely place to dine overlooking the pool area.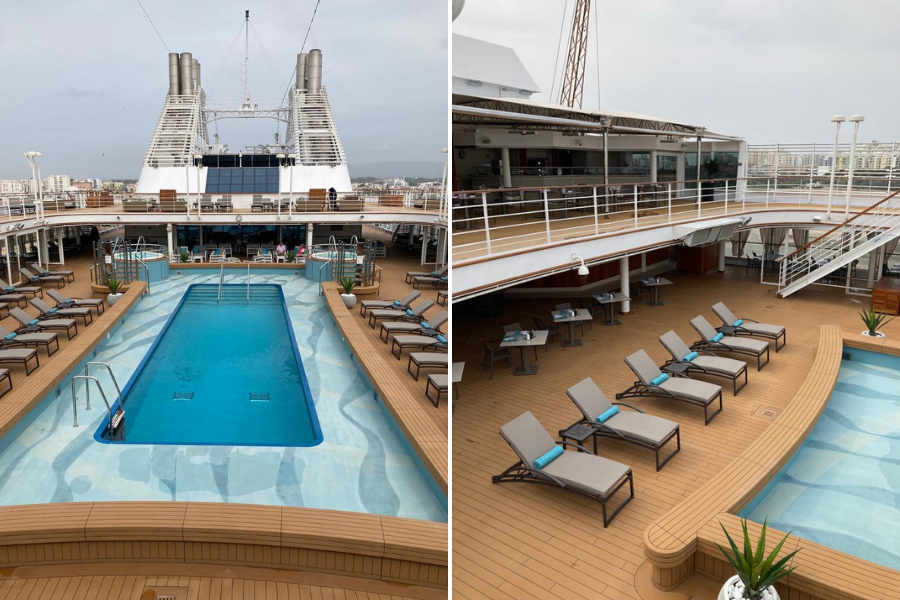 Although we didn't soak up the experience of the brand-new Otium spa on board, this new concept from Silversea is the epitome of luxury. Silver Dawn is the first in Silversea's fleet to bring the new Otium spa concept to the table and Chief Communications Officer Barbara Muckermann told us that it was created during the pandemic as a way of indulging in luxuries completely guilt-free. Why not enjoy a day of massages and saunas before indulging in Champagne and truffle popcorn on your balcony? This new attitude towards the fine details and allowing guests to treat themselves after a long time away from cruising is what makes Silversea's service and attention to detail so brilliant.
In terms of service, it's the little things you don't expect that sets people apart, and Silversea certainly hit the spot. With a butler per suite you're certainly looked after. It's not every day someone offers to run you a bath, offers you a choice of salts from a menu, and then sets some classical music as your backdrop. Could get used to that at home but can't quite see it happening!
There were around 250 guests on board and it felt relatively quiet, so even at a full capacity of 596 guests there'll be plenty of room to enjoy the space and intimacy the ship has to offer. There's a lot see and do and 3 days didn't seem long enough to really experience all the ship has to offer, we'll need to get back on board and sample the rest.
We were also able to chat with President and CEO of Silversea, Roberto Martinoli, and Chief Commercial Officer, Barbara Muckermann. Click below for our chat about the concept behind Silver Dawn...
For more information about Silver Dawn sailings, click here or give us a call on 0161 513 8200 and we'd be delighted to help.