A Quick Guide to Yacht-Style Cruises
A Quick Guide to Yacht-Style Cruises
With svelte yachts offering a glimpse into the elusive cosmos inhabited by A-listers and fashionistas, suddenly cruising has dropped anchor in a new realm. Boutique-style offers a unique insight into the wunderkinds of cruising. Unlike gin palaces where bohemians rub shoulders with billionaires and rock stars mingle with royals; our collection is less ostentation, more sophistication.
Conveying around a hundred guests or less, each iconic vessel in this collection revels in the accolade of having the highest crew-to-passenger ratios in cruising. From bow to stern there's a warm cocoon of space and style; while the zeitgeist is perfectly honed to enhance la dolce vita. Rarefied and carefully considered, each is less cruise ship, more private idyll with stealth and style. Imagine a cruise where there are a few friends along for the ride and you're getting close to what makes these sirens of the sea the epitome of indulgence.
If you are looking to satisfy your wanderlust with a luxury tour, there are few better ways to execute this than on yacht cruises. The smaller yacht cruise ships mean you will be taken to the heart of the destinations you wish to see and allow you to explore them in more depth. You will be offered a range of excursions on yacht cruises to make the most of your time on shore.
The glitz of Portofino and St Tropez is begging to dazzle you, the sparkling Ionian Sea will beguile you with its beauty, while Ibiza and Bonifacio will vie for undivided attention. Destinations further afield such as the polar regions will welcome you to their icy shores and the local wildlife will be out to impress. Feel like an adventurer as you navigate tropical island paradises and continents resplendent in their diverse landscapes. Yacht cruises offer so much in terms of style and destination.
If you are curious about a luxury yacht-style cruise, check out the video below which was recently hosted by our founder James Cole and a panel of 5 of our luxury Yacht-Style cruise line partners, including Scenic & Emerald Cruises, SeaDream Yacht Club, Windstar Cruises, and Ponant.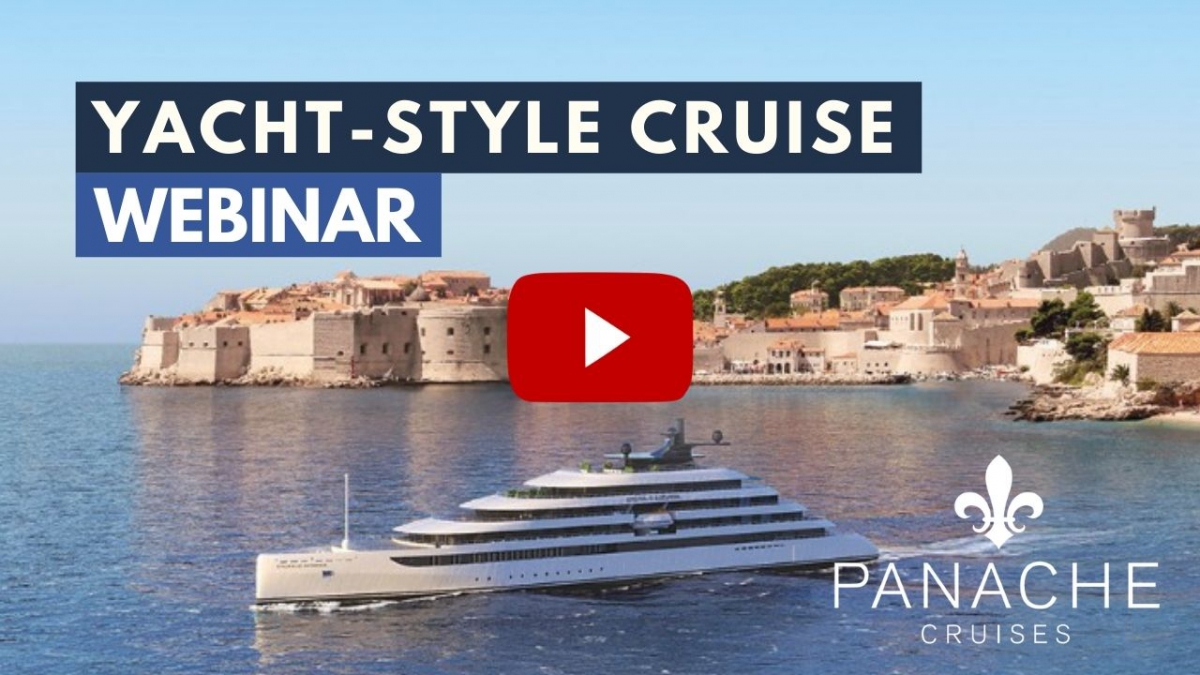 As the Yacht-Style Cruise expert here at Panache Cruises, feel free to drop me an email at [email protected] or call me directly on 01565 364 441 and I will be more than happy to help you plan your dream cruise holiday.
Speak soon!
Catherine