Nothing is too much trouble for Riviera Travel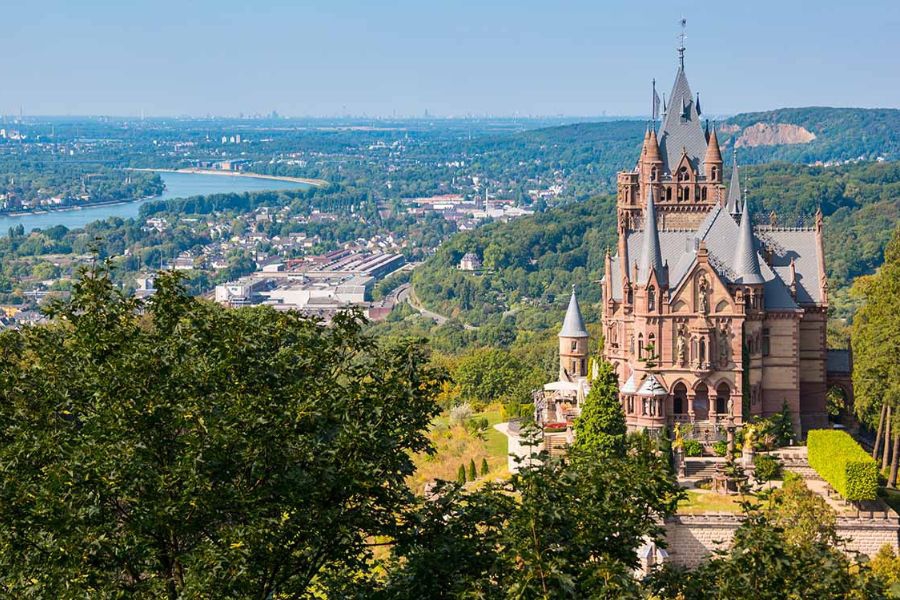 Nothing is too much trouble for Riviera Travel
A renowned name in the world of travel - both cruising and on land - Riviera Travel offers a unique and unforgettable way to see the world, combining the comforts of a relaxing river cruise with the adventure of travel.
We have partnered with Riviera Travel to offer intimate and immersive experiences aboard luxury river cruises. Whether you're exploring Europe's charming cities along its famous rivers or venturing to more distant corners of the world, Riviera Travel ensures that your journey is unforgettable.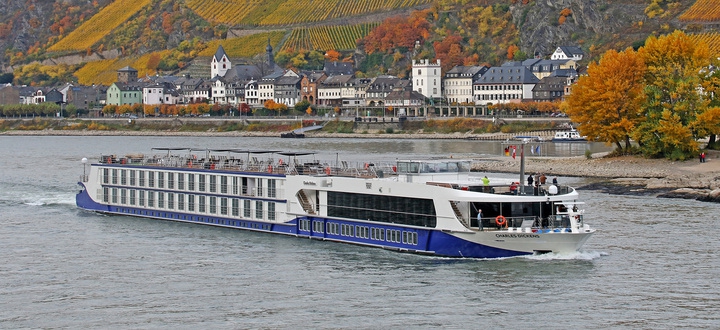 Intimate Cruises, Exceptional Experiences
One of the standout features of Riviera Travel is the intentionally small size of their ships. With fewer passengers on board, you'll enjoy a more intimate atmosphere that fosters a strong sense of community and personalised service. No crowded decks or endless lines here. Instead, you'll have a front-row seat to the world's most captivating destinations.
Stunning Destinations, Unique Itineraries
Riviera Travel offers a wide range of destinations and itineraries, ensuring there's something to pique the interest of every traveller. Cruise along the picturesque rivers of Europe, with stops in iconic cities like Vienna, Budapest, and Amsterdam. Walk the cobbled streets of the ancient towns and villages in the heart of Europe, eat your way through some of the most delicious cuisines in the world, and enjoy joyful Christmas market cruises with Riviera Travel. Their carefully crafted itineraries are designed to showcase the best each destination has to offer - that is why we love them.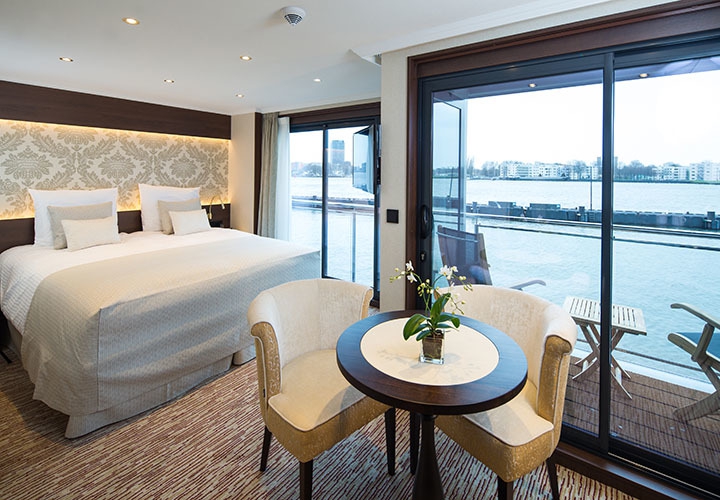 Exquisite Onboard Accommodations and Dining
Expect only the best when it comes to your accommodations and dining experience with Riviera Travel. Comfortable cabins, sumptuous cuisine, and attentive staff create a welcoming and warm environment throughout your voyage. Enjoy the finest dishes prepared by expert chefs, paired with well-chosen wines to tantalise your taste buds. You'll truly feel pampered throughout your journey.
Expert Guided Excursions and Unforgettable Memories
One of the highlights of a Riviera cruise is the opportunity to embark on expert-guided shore excursions. These knowledgeable guides will lead you to the heart of each destination, providing insights and anecdotes that transform your visit into an educational and cultural experience. Riviera Travel is not just about the destinations; it's about the unforgettable moments, the connections you make with fellow travelers, and the enriching experiences that stay with you for a lifetime. Whether you're a seasoned traveler or new to the world of cruising, Riviera Travel will help you create cherished memories that will last a lifetime.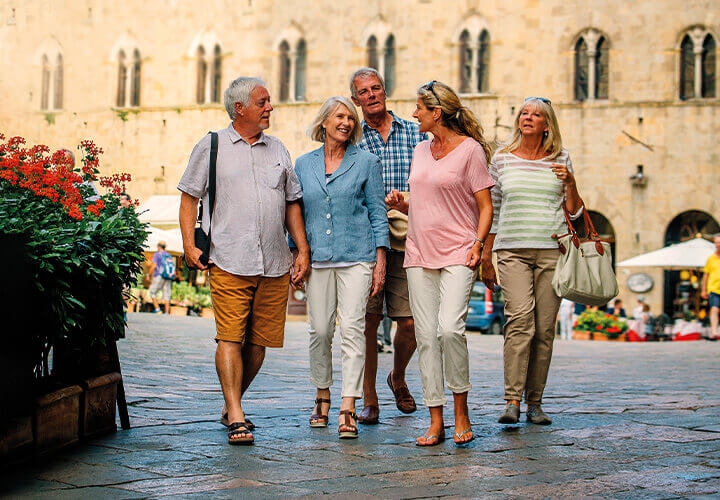 Our happy cruise winners!
We held a competition in the summer to win a free cruise aboard Riviera's MS Geoffrey Chaucer for a 7-night voyage along the Rhine, and the winner of the competition, Deborah, thoroughly enjoyed her experience. Here's what she had to say about her time with Riviera Travel...
"From start to finish the cruise was absolutely wonderful, very well organised, beginning with the little booklet with all the itinerary and flight details and how to check in, to being dropped off at Dusseldorf airport at the end. The ship was lovely, the crew were fantastic, extremely professional but friendly, nothing was too much trouble. The food was to die for and all in all it was fantastic and even the weather was perfect - our fleeces never came out once, even up the mountain.
I had been wanting to go on one of these cruises for a while but my partner wasnt fancying it, however he is now talking about going on others! It was a lovely treat because the last 12 months had been a bit stressful, with a number of losses within the family, so it was lovely to win something so nice. Thank you so much."
---
If you're seeking a cruise experience that's as unique as it is luxurious, Riviera Travel should be at the top of your list. With their small-ship charm, remarkable destinations, and dedication to providing travelers with the ultimate in service and comfort, you'll find that Riviera Travel offers a world of wonder waiting to be explored. So, set your sights on adventure and luxury, and let Riviera cruises be your gateway to the river cruising world!
Take a look at Riviera Travel cruises and give the team a call on 0161 513 8200.