Greenland: A Place Like No Other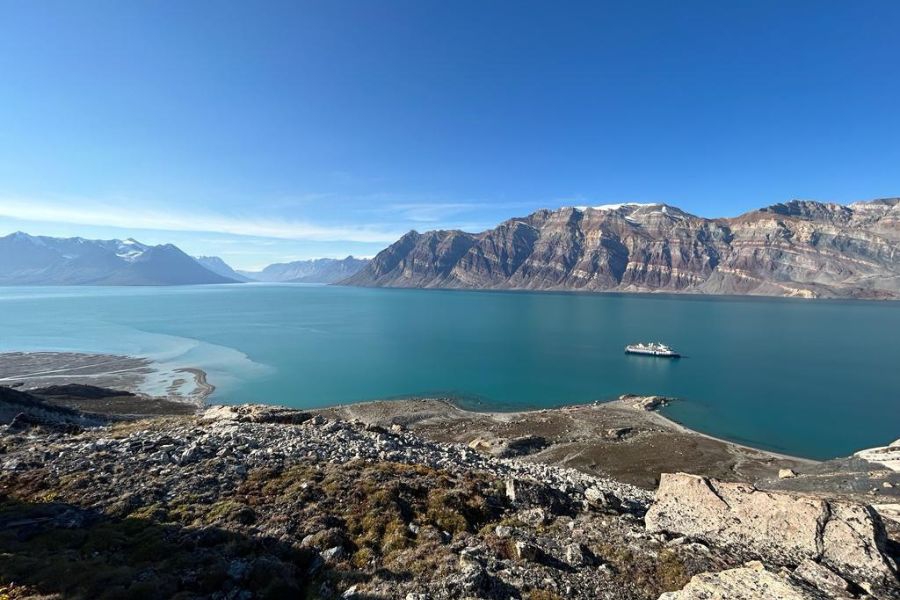 Greenland: A Place Like No Other
Greenland is a place unlike any other. With over 80% of the surface of the country covered by the inland ice sheet, measuring around 1.7 million km2, this remarkable ice mass seeps into all parts of the Greenlandic landscape. As the ice sheet slowly moves towards the sea it creates huge mounds of rocky moraine that are dragged down to the edge of the sea by the immense weight of the ice, and from the deck of an expedition cruise ship, you can marvel at this amazing beauty of nature's wonders up close.
I've visited Greenland several times, and whether it's been skiing across the ice sheet, travelling with Inuit hunters on the ice, or exploring one of the many settlements on the coast, I have left wanting to visit again. It has this mesmeric effect.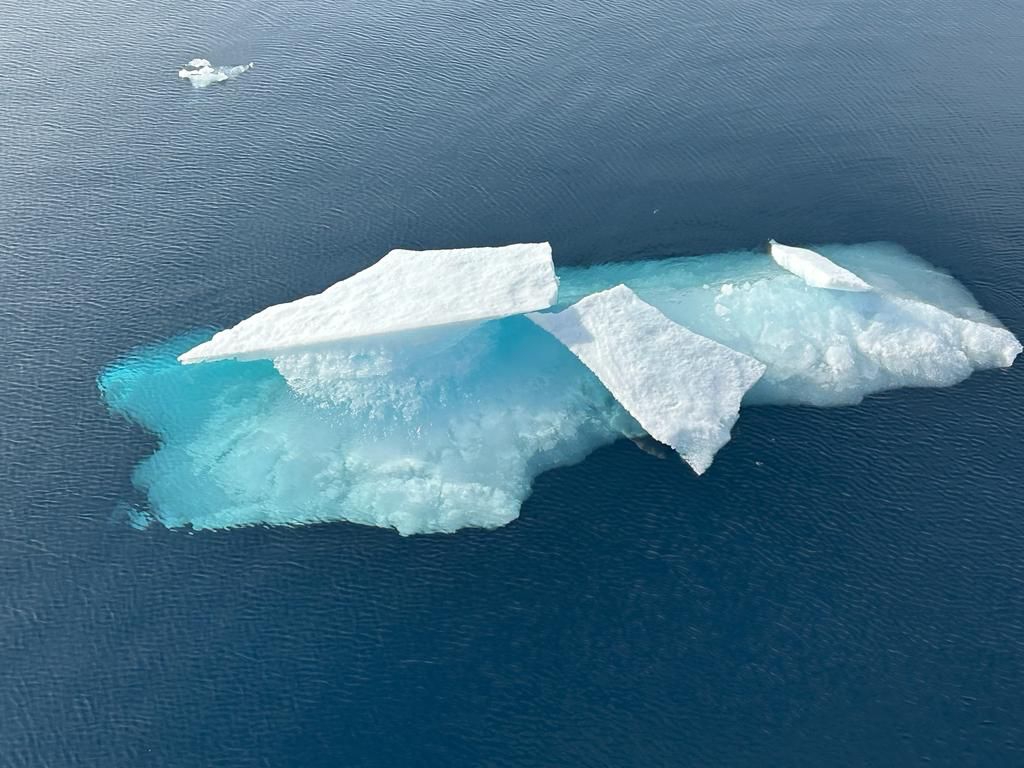 This summer I travelled onboard the Ocean Explorer on the 'East Greenland Explorer' voyage with AE Expeditions. A well-equipped and luxurious expedition ship, it caters for comfort, as well as adventure. With fewer than 100 guests onboard, it never felt crowded. I loved their attention to detail – such as providing each of us with a water bottle and plenty of places to refill them, cutting down on unnecessary plastic waste. And always a choice of cookies to accompany the tea and coffee available in the library! For an adventurer like me, I know food is always a morale booster on any expedition, and we were well fed with a nutritious and varied choice at every meal.  
I found it helpful to bring an adventurous mindset to this type of experience, by always being curious about the environment around us, and having a willingness to learn, as well as taking the opportunity to chat to the eclectic mix of interesting guests from all corners of the world.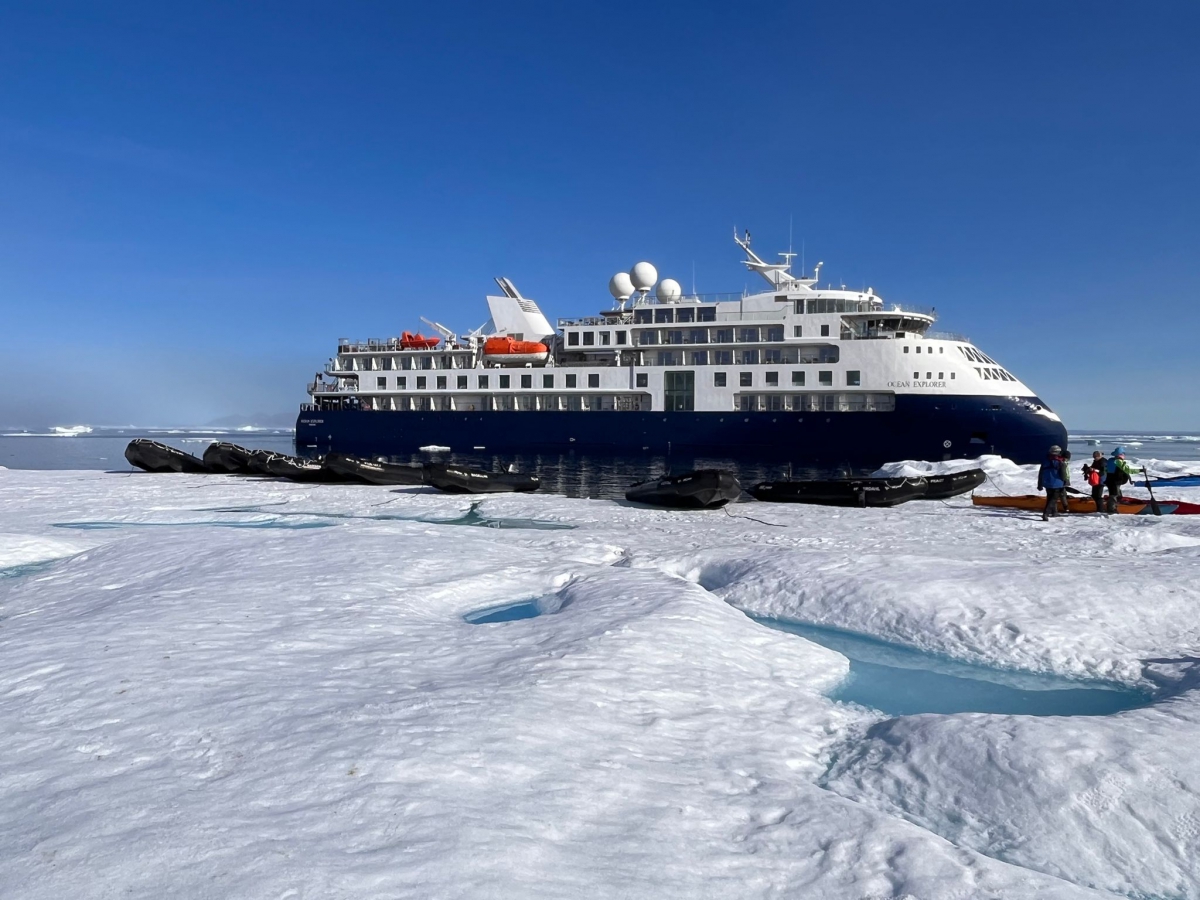 There was also an extensive team of knowledgeable expedition staff onboard who shared their insights about the geology, history, and other details about the areas we visited. Every evening our expedition leader gave a recap of the days' adventures and let us into his thinking about the following days intentions, not fixed plans, and showing us ice charts, and weather maps, so that all of us could understand that this voyage was by no means pre-determined. It is truly sailing into the unknown. For some of the more remote fjords, marine charts don't even exist or are rarely updated, so it is easy to understand why this is an expedition in the truest sense of the word.  
Whilst the activities will vary depending on where we are sailing to, mealtimes provided useful bookends to the day, and I found comfort in knowing that breakfast would generally be served at 7:30am and dinner at 7pm. In between, we disembarked in small groups of eight or so onto Zodiacs (rigid inflatable boats) to explore the landscape or sail around the magnificent icebergs that often surrounded us. It's a photographer's paradise.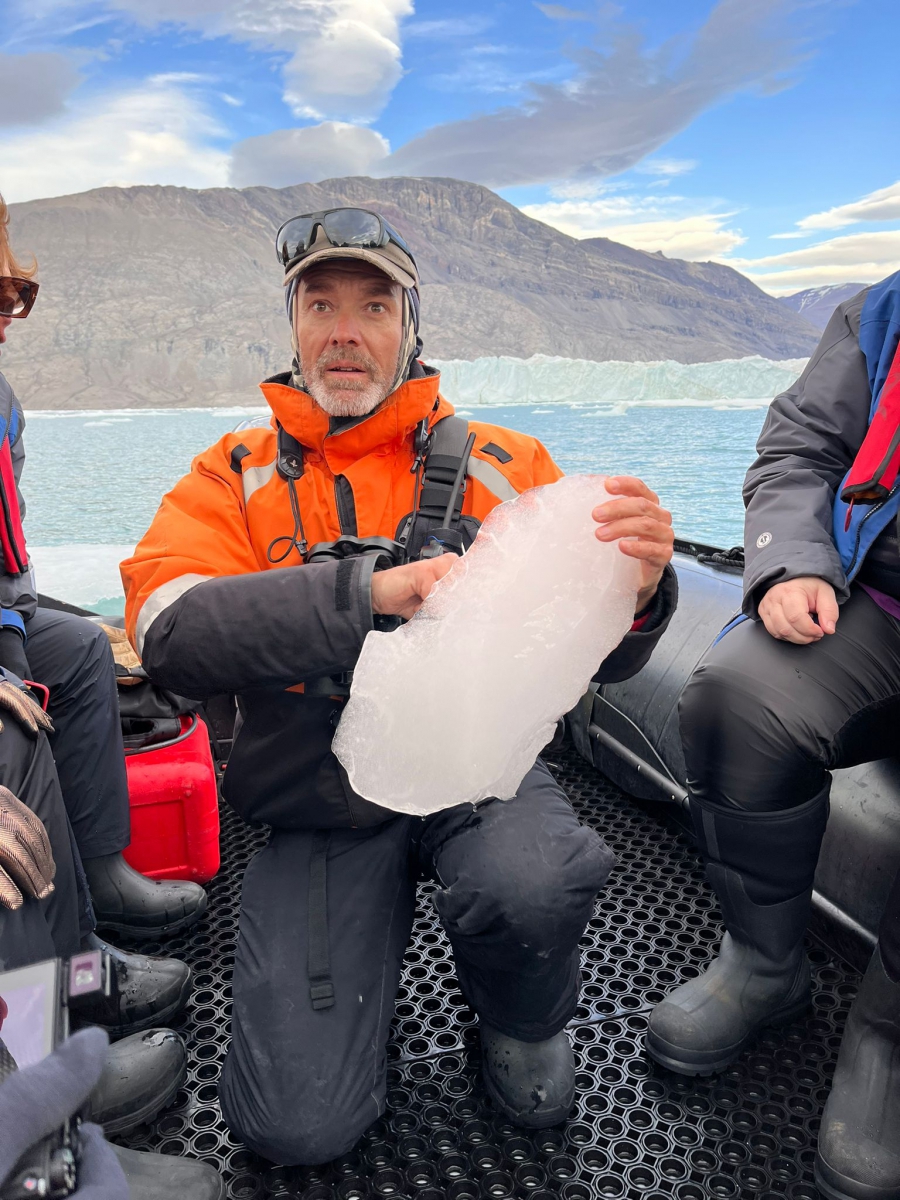 There is a mudroom on deck 3 close to the access to the boats, so that waterproof boots and life vests can remain there in between times.  Sometimes we would land and split into small groups for a walk. There were always options to amble or take a more ambitious hike as long as we stayed with one of the expedition staff who always carried a rifle - as it is polar bear territory. 
I was never enthusiastic about geology at school, but visiting Greenland I realised how fascinating it can be. We observed many places where the geological features were stunning, layers of rocks rising from sea level up to over the sky, revealing our planets history rather like a side view of a dish of lasagne. It was incredible. And then there's the silence which is almost deafening. With many of us living 'always on' where the noise of traffic, music, or the ping of a mobile phone message keeps us attentive, here was a place where there was nothing. That's not to say there was no internet, which did work well onboard ship. However away from that, and in the Zodiac, or on a hike, one could marvel at nature, and take in its majesty without distraction, or need to have manufactured entertainment. It was an all-encompassing experience in a unique landscape, and I can't wait until I return to enjoy the quietness, and nature at its best.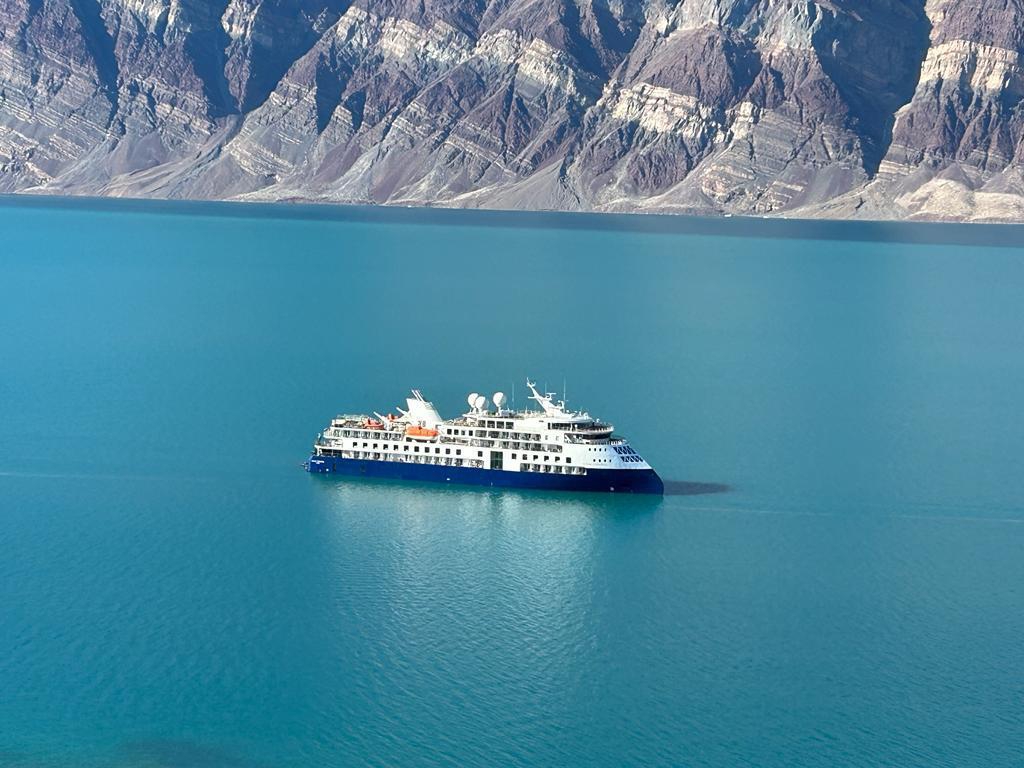 ---
Sue Stockdale is a former international athlete and polar explorer. She has joined Panache Cruises' growing list of Ambassadors and is thrilled to be sharing her knowledge and experience of the North and South Poles with both the Panache team and our customers. Find out more about Sue on her ambassador page on our website.