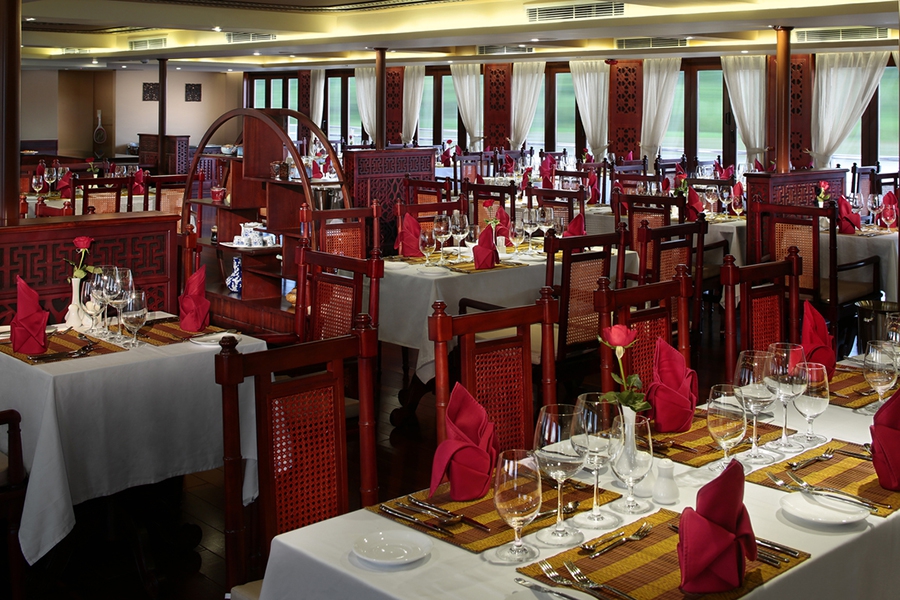 A Taste of the Mekong
My once-in-a-lifetime cruise to the Mekong with AmaWaterways was filled with some of the best memories I've ever made on a cruise and although the cruise is filled with excursions and trips to some fascinating places, the food on board AmaDara was equally as memorable as the other on-shore experiences.
I sailed on board AmaDara from Ho Chi Minh City in Vietnam, sailing down the Mekong River and ending in Siem Reap, Cambodia - you can read about my full experience here. During my week-long cruise I have never tried as many local dishes while being in another country! It's safe to say that Southeast Asia is home to some of my favourite cuisines after an unforgettable trip with AmaWaterways.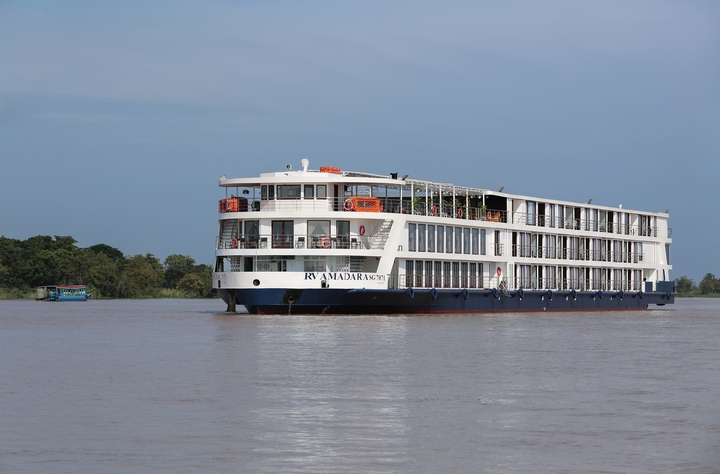 AmaWaterways offers an incredible luxury river cruise experience and their award-winning cuisine is nothing short of exquisite, especially while sailing along the iconic River Mekong. AmaWaterways have a higher staff-to-guest ratio on all their ships and, having travelled on several river cruises over the years, I could really tell the difference on this ship. The staff on board were the best I've ever had and within a day everyone knew my name and what my favourite drink was (I don't know how they do it!!).

AmaWaterways are renowned for their dining options on board and, although they may not have as many specialty dining options as ocean cruises, there were plenty of delicious and varied options to choose from.
All the meals and beverages are included on Mekong sailings with AmaWaterways, including snacks. It's no exaggeration that we headed straight back to the restaurants every time we boarded after a day out seeing the sights, just to get another taste of whatever Cambodian or Vietnamese specialty they had on offer that day.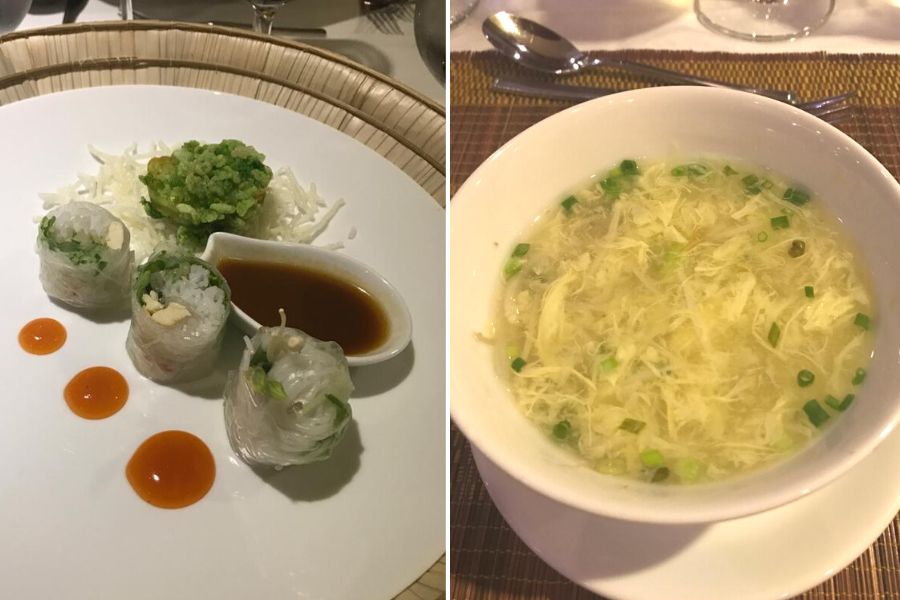 Each day you can experience local cuisine for all three meals; in the main dining room they had on offer a freshly prepared noodle bar for breakfast, lunch and dinner. It was a nice change to have a bowl of noodles for breakfast as opposed to my usual cornflakes! I've travelled to Thailand before and I was so excited to see all the fresh and local fruits to try like dragonfruit, mangosteen and lychee!
If you weren't feeling as adventurous or fancied a burger and chips one meal, the chefs on board would be more than happy to whip up that for you. Or, if you fancied trying a few different options on the menu (like myself) the amazing staff on board accommodated pretty much anything you asked for.

I have to say my favourite meal on board was my final night when I dined at the chef's table. This was a really unique dining experience at the back of the ship in a small restaurant where you can dine more privately with other guests. The menu is separate from the main kitchen and the chefs prepare the meals in front of you. This is a unique menu and is crafted around the area that you are sailing in but with a twist. Scallops are always one of my favourites, but these scallops were like no other, they had a strange but delicious banana flavour! We enjoyed a 5-course menu with the perfect wine pairings, and it was a fantastic way to end a magical cruise.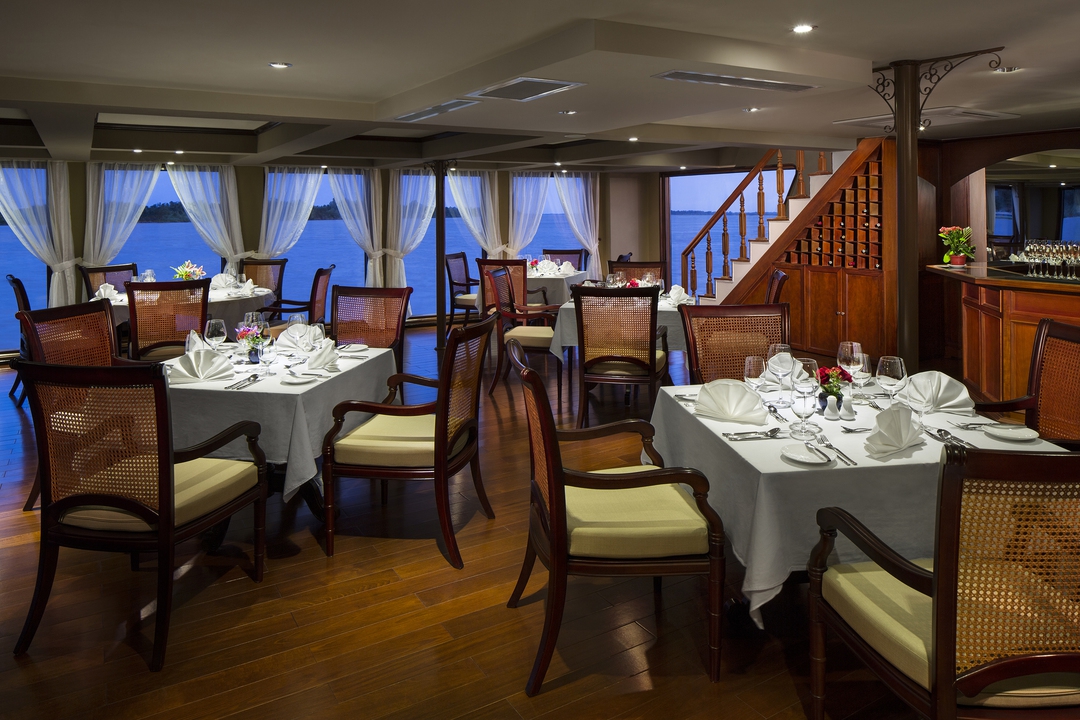 I was sad to leave this amazing trip and say goodbye to everyone on board, but it gave me some of the best memories of my life. If you're thinking about booking a luxury river cruise and want to try somewhere a bit different, head to the Mekong with AmaWaterways, you won't be disappointed.
Find out more about AmaWaterways, or explore our full range of Mekong river cruises here.
Or, call one of our river cruise experts today on 0161 513 8200 for more information.