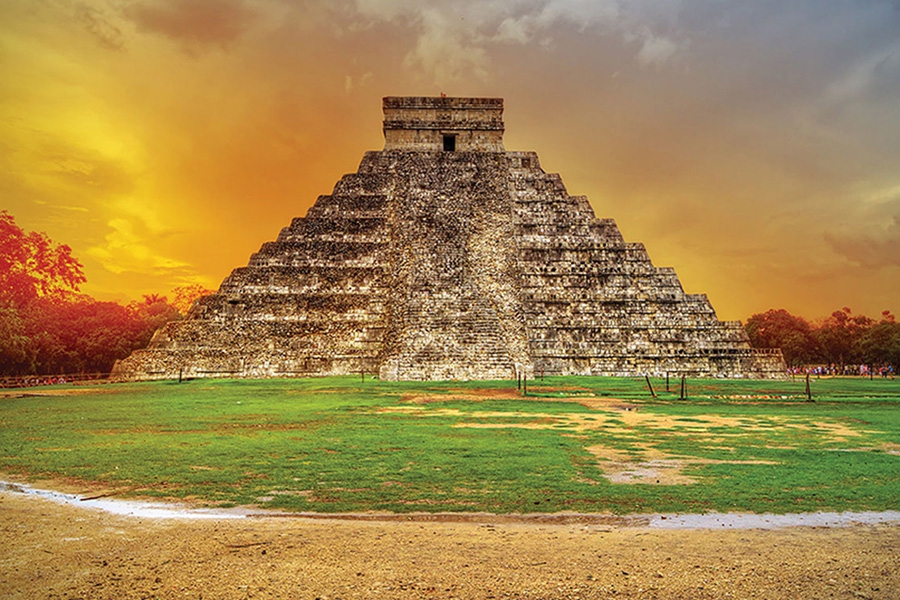 Spotlight on Mexico
Often overlooked as a cruising destination as travellers head to the nearby Caribbean islands, I thought I would put together a little guide on the best places to visit on a luxury cruise in Mexico.
Mexico is vibrant, colourful and unique, offering anything from beautiful sparse deserts, tropical rainforests and snow-capped volcanoes to bustling cities, steep canyons and inviting beaches of silver sand. Extraordinary history is found in the ancient Mayan temples, Aztec ruins and Spanish colonial towns, along with silver-mining settlements and traditional Mexican ports.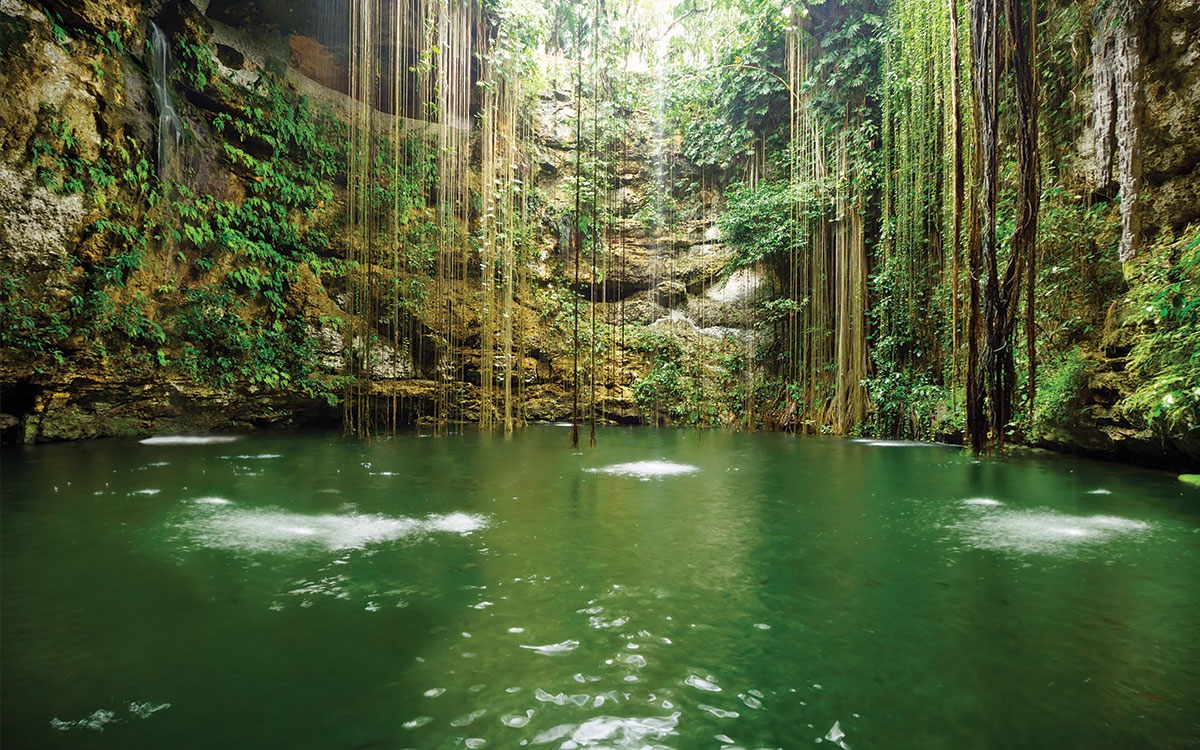 Mexico also has several hundred miles of coastline extending down both the west and east coasts, the Pacific and the Caribbean, home to numerous extremely popular beach resorts. Resort cities such as Acapulco, Cancun and those of the Baja California peninsula are vacation favourites. The countryside enclosing these summer retreats is also rich in archaeological treasures with pyramids, ruins of ancient cities and great stone carvings of ancient gods standing as testament to a country once ruled by Mesoamerican superpowers.
Mexico bucket list
Swim in a Cenote
Snorkel in the Gulf of Mexico
Visit Chichen Itza
Eat tacos!
Hike in the jungle
Spot a turtle
Taste real tabasco in Tabasco state
Take a food tour in Oaxaca
Get lost in Mexico City
Try local tequila!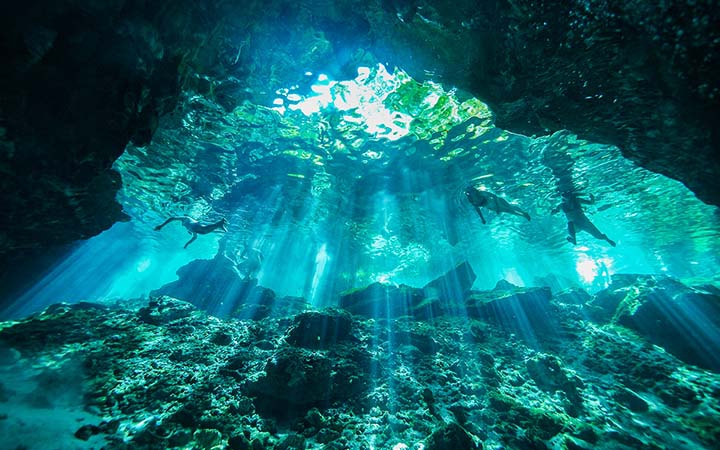 The best of Mexico
Cancun & Tulum
Perhaps the two best-known destinations in Mexico are Cancun and Tulum. For the ultimate rest and relaxation, visit the idyllic beaches of Cancun. Voted one of the best beach hotspots in Central America, the aquamarine waters and nearby lush jungles and tranquil cenotes makes Cancun a great destination for soaking up the natural beauty of Mexico.
Situated on a stretch on the Riviera Maya, Tulum is another very popular destination in Mexico and appeals to all kinds of travellers. Backpackers visiting for vibrant nightlife, families visiting for adventurous water sports, hiking and caving, history buffs seeking to discover the secrets of ancient Mayan civilization, and couples simply wishing to soak up some sun: there is truly something for everyone in the authentic Mexican hub of Tulum.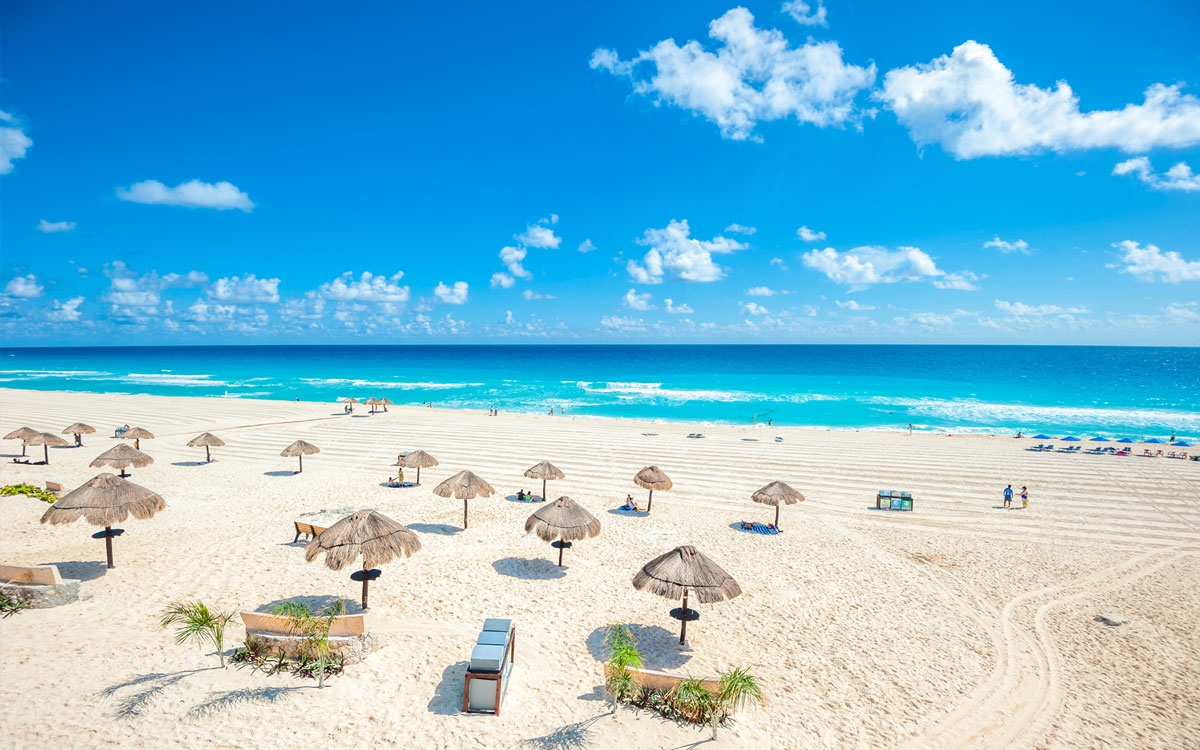 Cozumel & Playa del Carmen
A common destination on a Mexico or Caribbean cruise itinerary is the island of Cozumel in the southeast, just across from the mainland's beachside town of Playa del Carmen. Cozumel offers travellers a unique (and perhaps slightly odd) mix of traditional and modern Mexican personality. Perched between Cancun and Tulum, Cozumel draws visitors for its snorkelling and diving opportunities, where stunning marine life can be spotted, while Playa del Carmen provides fun evening entertainment, tempting cuisine and colourful nightlife.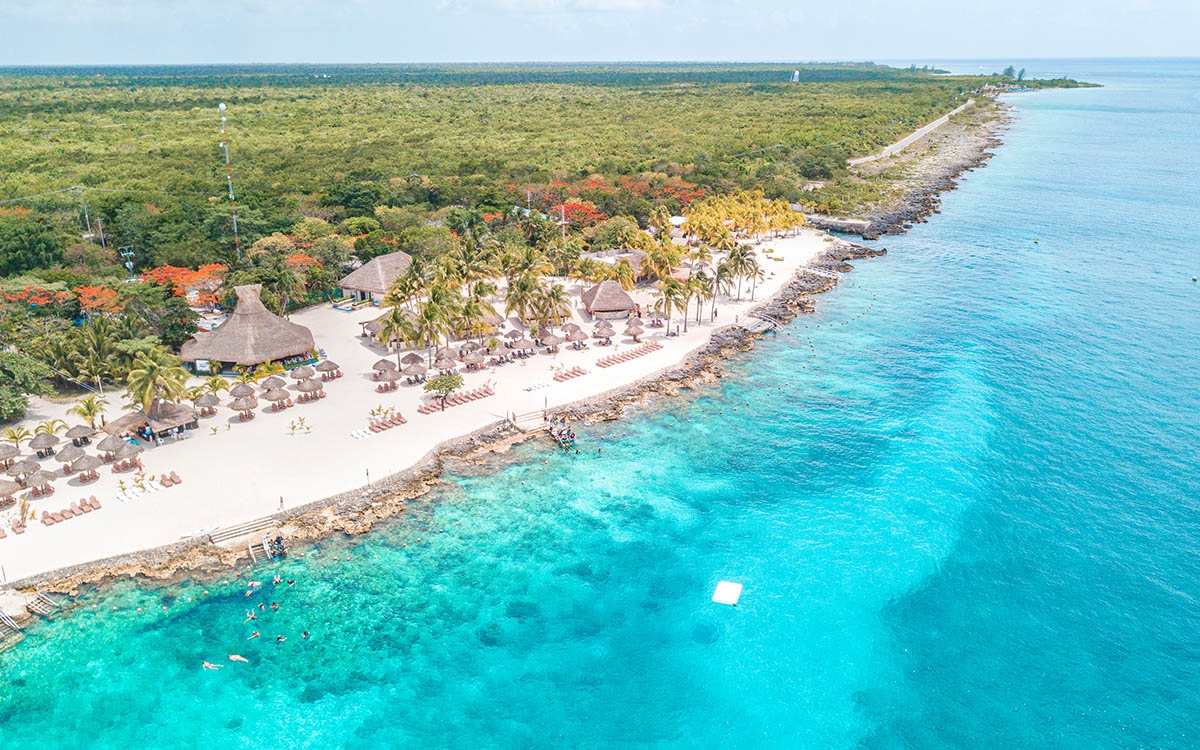 Puerto Vallarta
Puerto Vallarta in Mexico's northwestern Jalisco state is hands down one of the best cities in Mexico for authentic Mexican food. Puerto Vallarta offers a range of local delicacies and signature dishes such as delicious tacos, enchiladas, chilaquiles, tostadas and ceviches. An amazing experience while you are visiting any city, but especially Puerto Vallarta, in Mexico is to find a small traditional restaurant where you will find the most authentic food. Alternatively, head to a five-star restaurant on the beach where you will be blown away by the variety of incredible dishes to a world-class standard. If you have time while visiting Puerto Vallarta, I really recommend taking a food tour or a cooking class to fully immerse yourself in the delights of Mexican cuisine.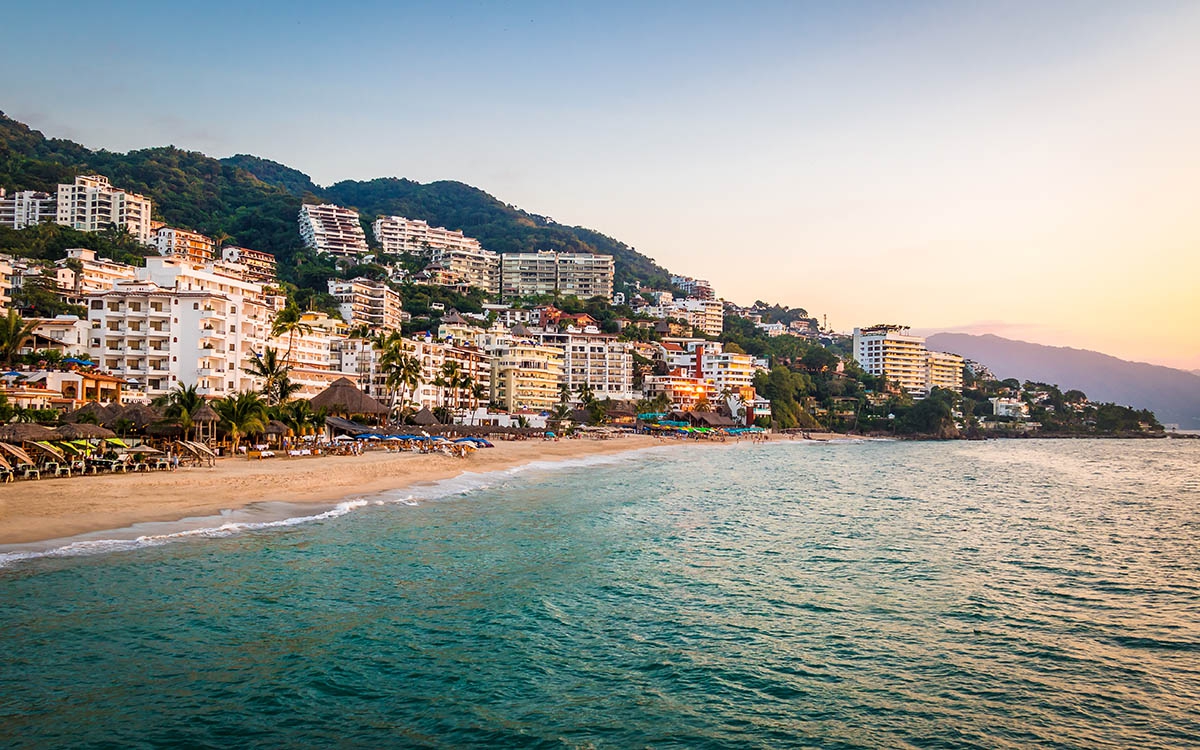 Chichen Itza
Make sure you don't miss out on a once-in-a-lifetime trip to the ancient Mayan ruins of Chichen Itza. Once a settlement buzzing with Mesoamerican art, language and astronomy, the UNESCO World Heritage Site is now considered one of the 7 New Wonders of the World. The vast site located in Yucatan state in eastern Mexico is home to some of the most beautifully preserved Toltec-style pyramids and is rich in Mayan culture and history.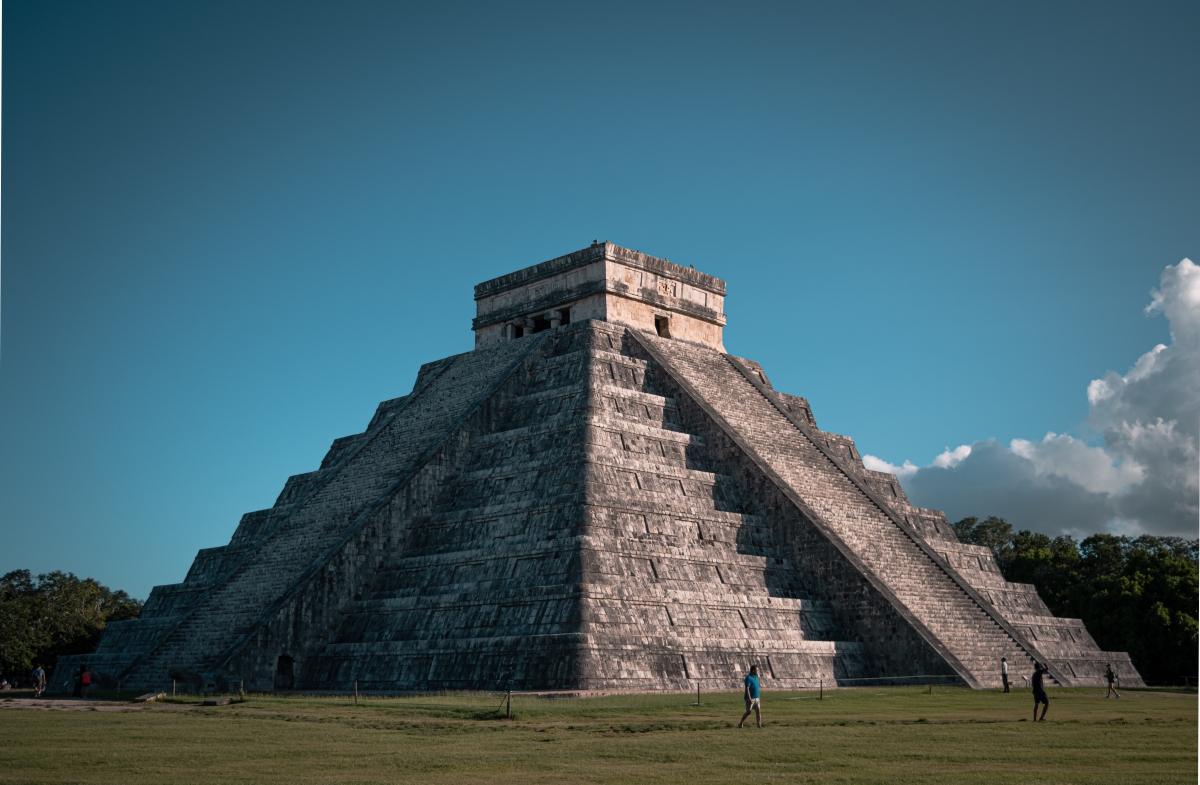 Gulf of Mexico
The Yucatan Peninsula in southeastern Mexico separates the Gulf of Mexico from the Caribbean Sea and boasts some of the most stunning beaches in the world. One of the best places to visit in the gulf is Isla Holbox, considered by many to be the ultimate laidback paradise island in Quintana Roo state. Much quieter than Cancun and Tulum, Isla Holbox allows travellers to escape the hustle and bustle and enjoy the peace and quiet of the island. Separated from the mainland by the Yalahau Lagoon, Isla Holbox is home to gorgeous wildlife, from flamingoes and pelicans to sea turtles and whale sharks.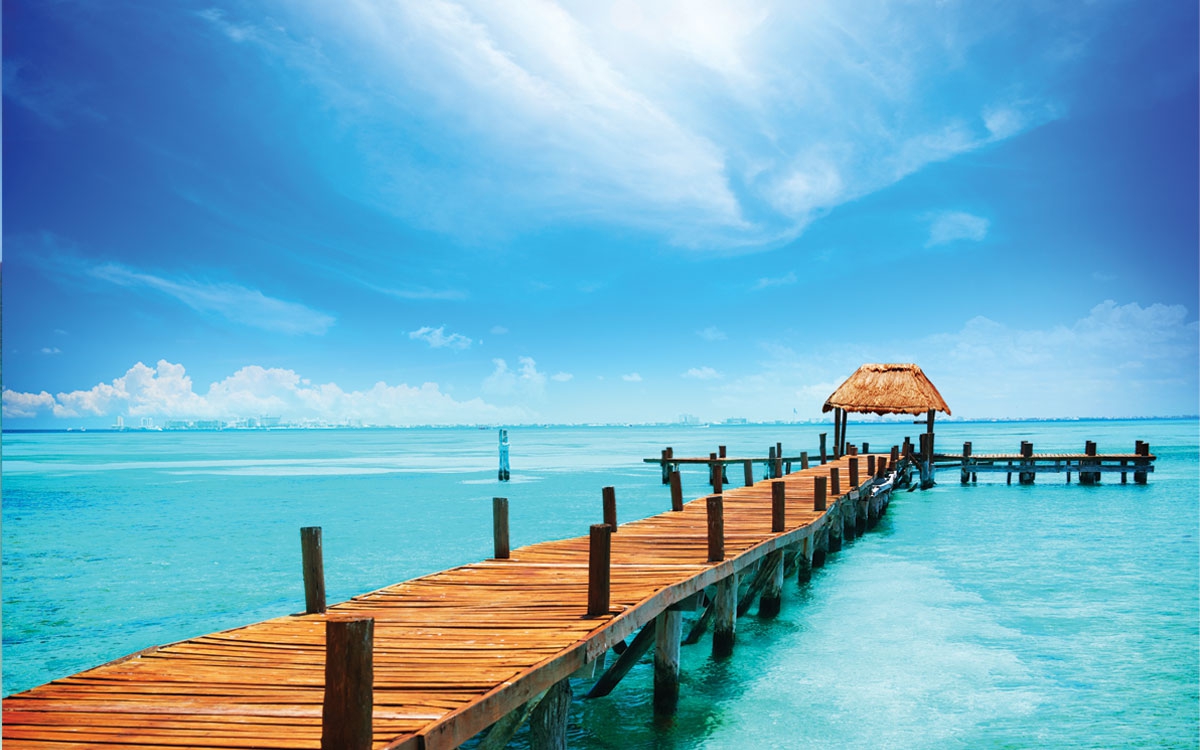 Find your Mexico cruise here: https://www.panachecruises.com/cruises-to/mexico