Picture Diary: Seabourn's Signature Event, Caviar in the Surf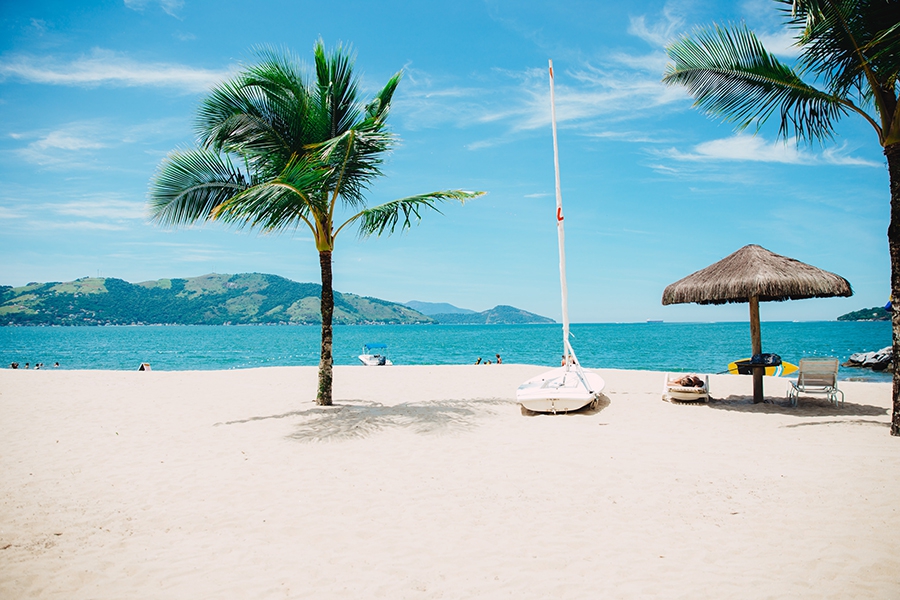 Picture Diary: Seabourn's Signature Event, Caviar in the Surf
You may have read the title of this blog and thought – huh?
Well, if you didn't already know, Seabourn has a signature event for select itineraries in tropical destinations which they call 'Caviar in the Surf'. And it is literally where the crew wade into the ocean and serve caviar and Champagne on surfboards.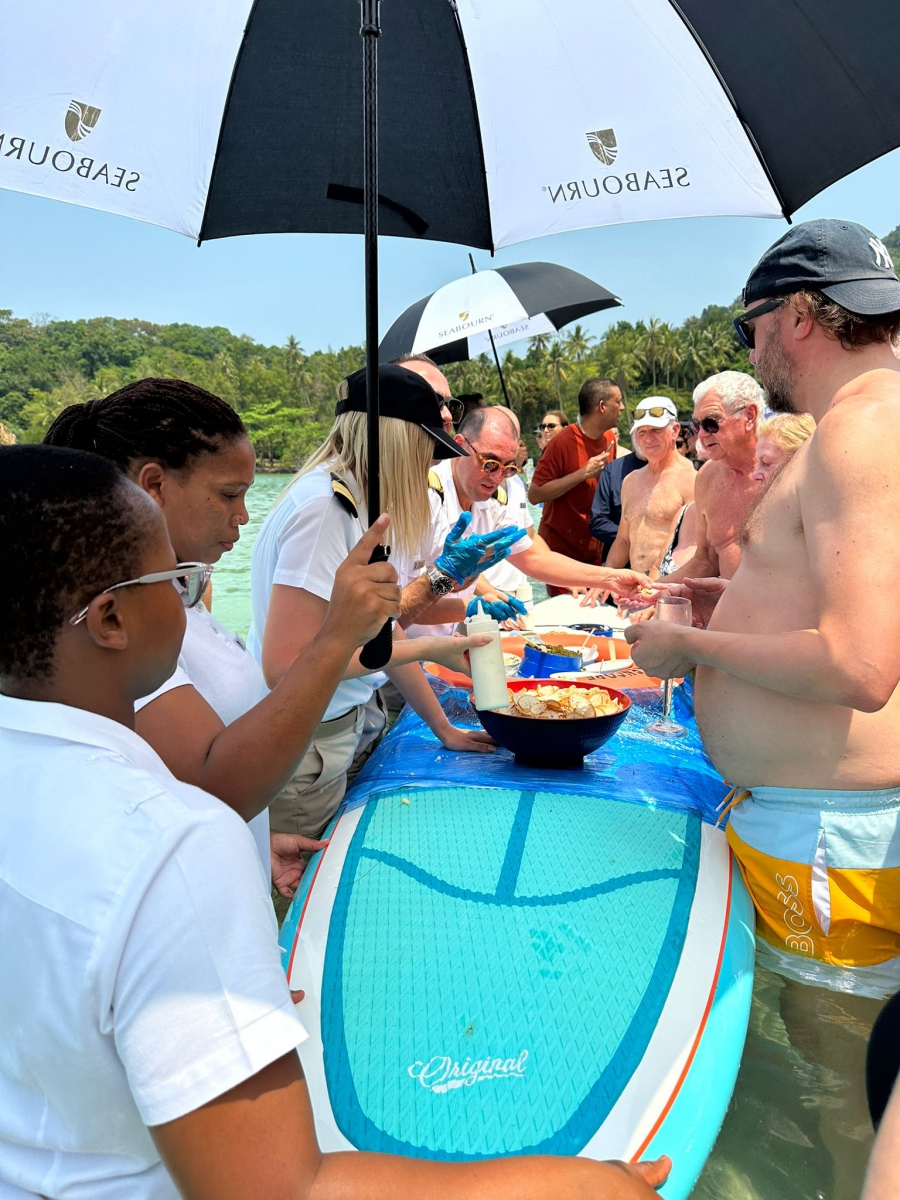 I know, I was mind blown too!
I was lucky enough to experience this incredible event on the beautiful island of Koh Kood, off the coast of Thailand. It's one of the few select destinations around the world which hosts this unique event and it's a day I will remember forever.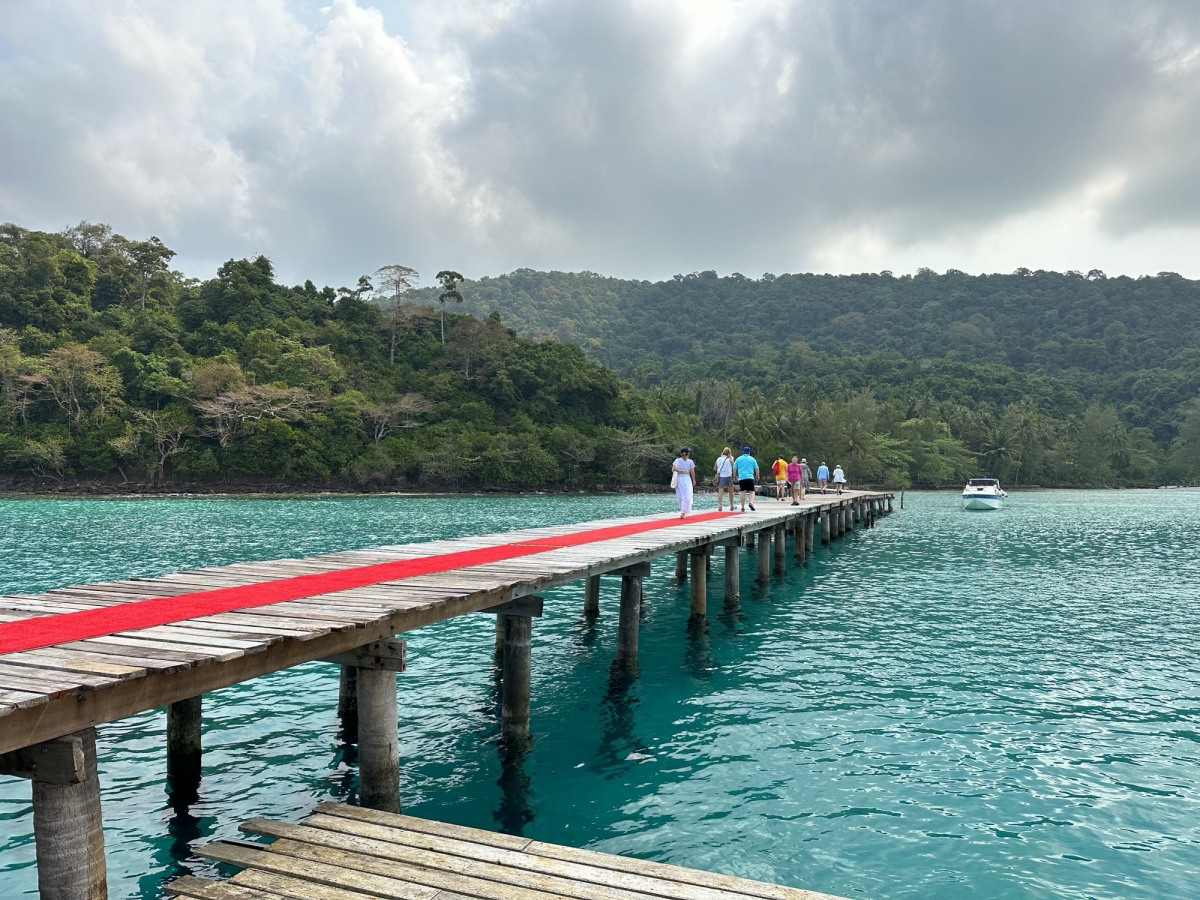 After waking up to beautiful views of the turquoise ocean and what looked like a deserted island, we tendered to a rickety old pier and walked along a crooked pathway through the palm trees to a private beach. The soft white sand was amazing and the water was crystal clear.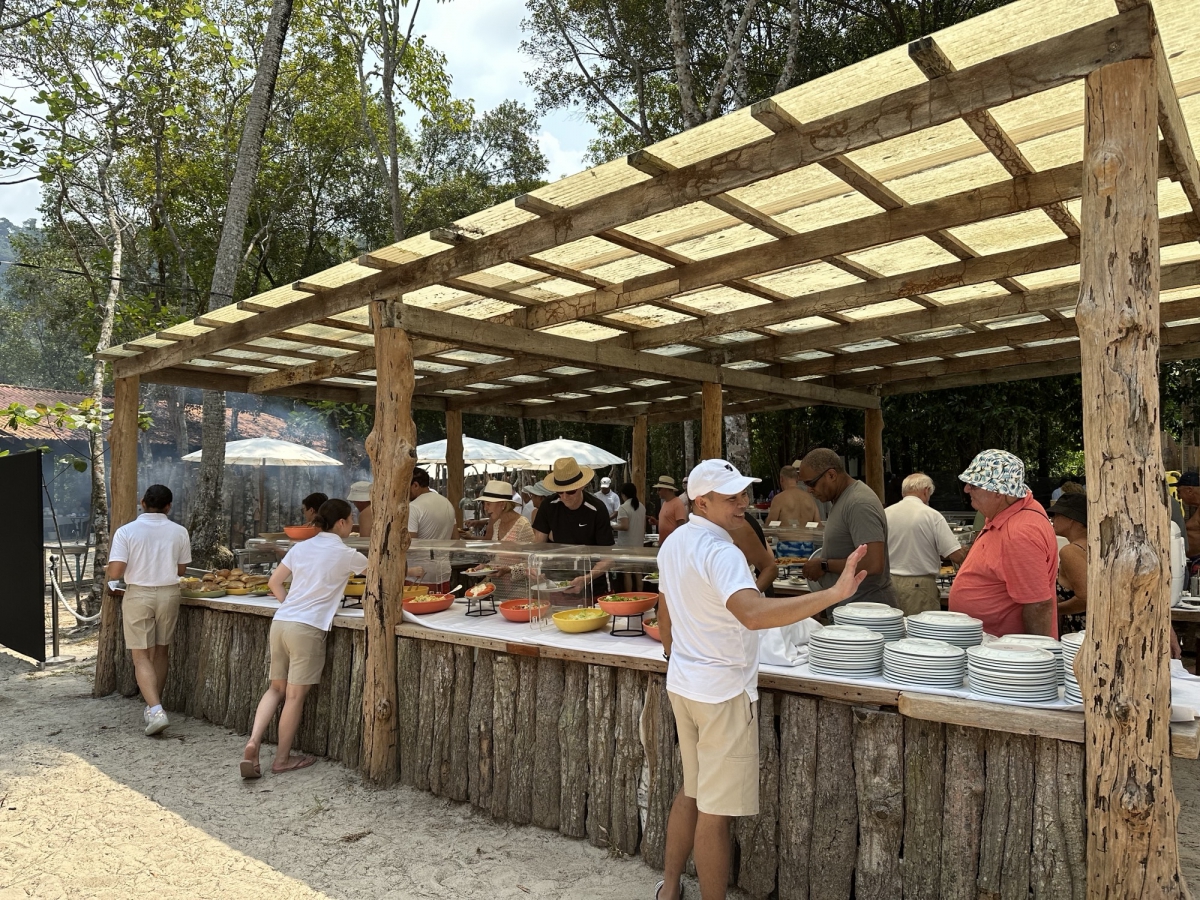 The beach was laid with chairs and loungers; there was a bar and a barbecue being set up by the crew, spa beds offering massages, and an assortment of water toys lined up at one end of the beach.
The day was filled with cocktails, Champagne, snorkelling with tropical fish, paddleboarding, banana boat-ing, you name it!
Then came the main event – Cruise Director Aimee announced over a megaphone that the caviar was ready and everyone swarmed like bees to honey! The crew must be given credit for making this event incredibly special. Champagne was flowing, tropical fish were nibbling at the crumbs, and the atmosphere was amazing. There was a buzz in the air as everyone was marvelling at how surreal the experience was.
While it may seem odd to stand in the ocean waiting for your turn to take a cracker with some caviar on it from a butler on a surfboard, this is truly a once in a lifetime experience. If you're looking for a unique experience on your next luxury cruise, make sure to check out Seabourn's tropical voyages for their Caviar in the Surf events.