Best of the British Isles
Best of the British Isles
It may not be an exotic, faraway destination, but there are many reasons why a cruise around the British Isles should be at the top of your cruising bucket list.
First of all, the fact that you don't have to fly or get a train anywhere makes it so easy! Not everyone enjoys flying or spending hours in airports, so a British Isles cruise is a great way of exploring your own back garden while feeling relaxed in a comfortable environment.
From the stunning Jurassic coast of southern England to the green counties of Ireland and the Highlands of bonny Scotland, there are some wonderfully diverse itineraries on offer. Historic towns, cobbled streets, castle ruins, rolling hills, lush forests, and craggy mountains make the UK a really exciting place to explore.
But where to start? You may be wondering. Well, here we have put together a few of our favourite ports of call in the British Isles, complete with some itinerary suggestions for you too.
Whitby
Up on the north east coast of England sits the quaint seaside town of Whitby. One of the prettiest seaside locations in England, Whitby is home to steep cobbled streets, blooming gardens, and quiet cafes, perfect for a relaxing day out. Marvel at the colourful beach huts lining West Cliff Beach, enjoy the best fish and chips in Yorkshire, and take in the gothic ruins of Whitby Abbey, Bram Stoker's inspiration for Dracula.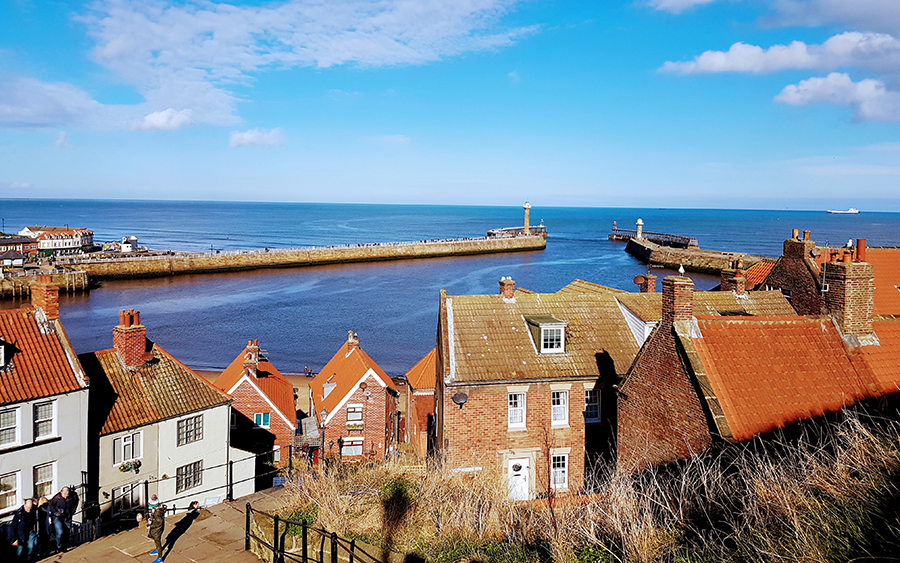 Weymouth
Down in the south of England is the port town of Weymouth. This pretty seaside town in Dorset makes for a wonderful day out, with an abundance of natural attractions to enjoy. Visit the ruins of Nothe Fort, take the family to see turtles and stingrays at Weymouth Sealife Park, or venture across to Portland Island via the golden Chesil beach. 
Edinburgh
The hilly capital of Scotland is smaller than you'd think, but one of the most beautiful cities to visit in the UK. Its Old and New Towns are beautifully contrasted in historical and architectural style, and both the imposing Edinburgh Castle perched on the hilltop and the elegant Holyrood Palace are fantastic sights to see. Walk along the Royal Mile and take a peek inside boutique shops or treat yourself to a Scotch whisky experience before climbing to the summit of Arthur's Seat and taking in the incredible views below.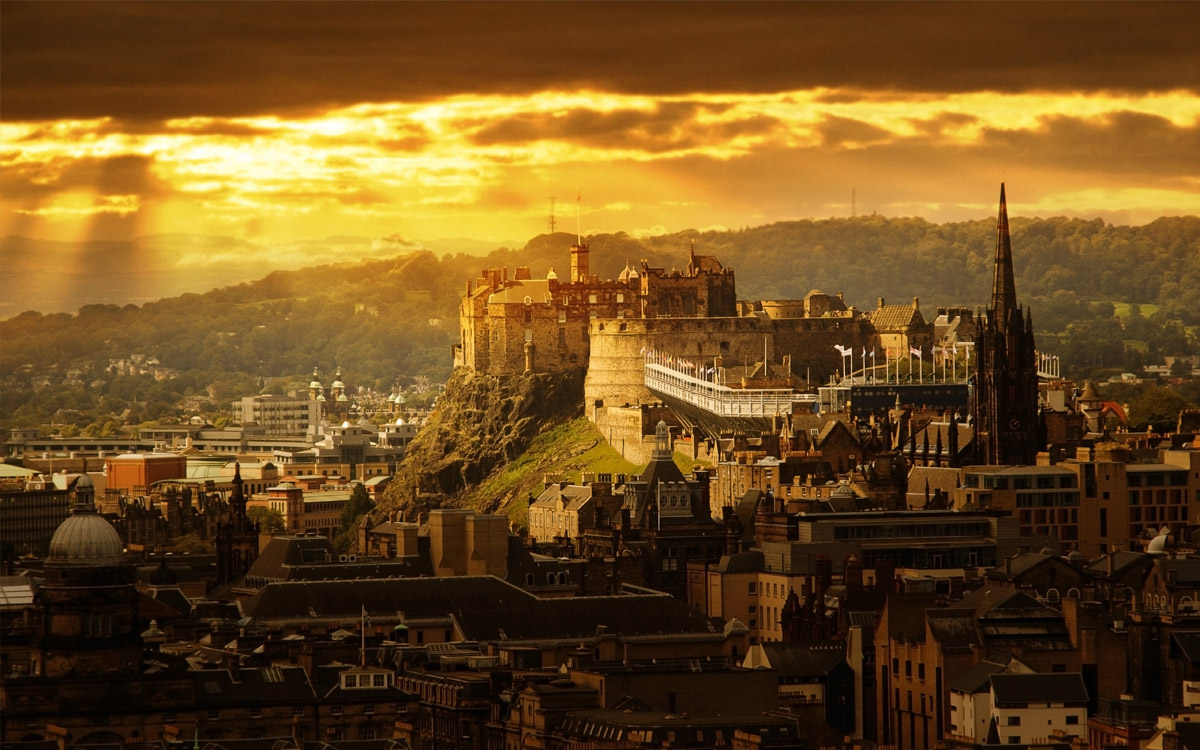 Invergordon
Further north in the Scottish Highlands sits the small town of Invergordon, just 15 miles from the better-known town of Inverness. While the town itself doesn't appear to be much to write home about, its access to stunning Highland walks, the nearby Loch Glass, old castle ruins, and views over Wester Ross from the mighty mountain Ben Wyvis make this port one of our favourites in the UK. 
Portree, Isle of Skye
The village of Portree, perched in a bay of the east of the Isle of Skye, is the capital of the largest island in the Inner Hebrides of Scotland. A few miles away is the famous looming pinnacle of the Old Man of Storr, the most popular area for walks on the island for good reason. Anyone who visits this beautiful island will be blown away by how raw and rugged and authentically Scottish it is. It tops many bucket lists and is one of the best locations for a summer UK luxury cruise.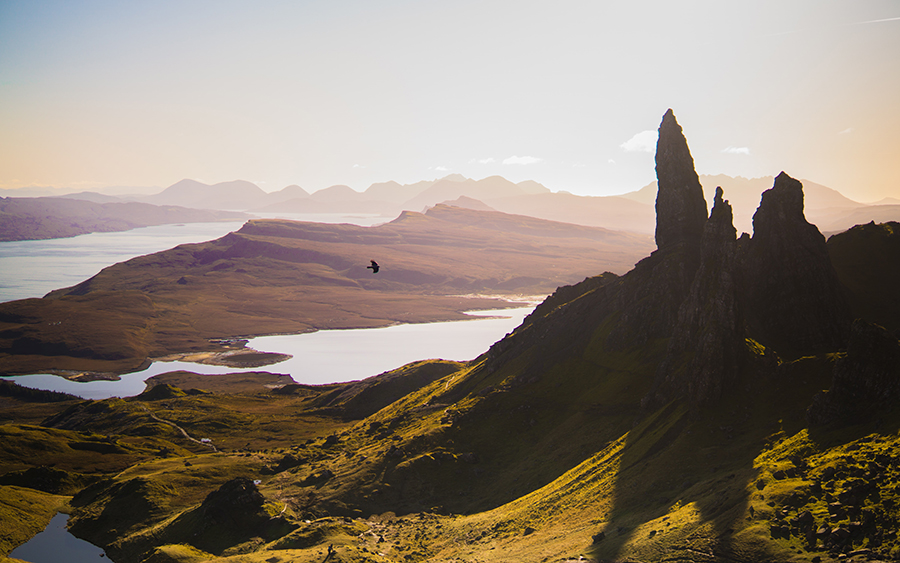 Galway
Galway is a harbour city on the west coast of Ireland, sitting where the River Corrib meets the Atlantic Ocean. It is a quaint old town serving as a popular hub for traditional Irish pubs and live folk music; it is best known as the 'festival capital' of Ireland. Quirky cafes, theatres, and art galleries are dotted along the brightly-coloured, winding streets of the Latin Quarter and retain their historic charm. Galway Castle and its grounds are an idyllic setting for a stroll and a picnic during the summer months, making this destination one of the most alluring stops on a western UK cruise.
Cork
With a maritime history spanning over a thousand years, Cork is nestled in a beautiful coastal environment and is a haven for all types of traveller. Those who enjoy keeping active while on holiday will enjoy the stunning coastal paths and wild rocky beaches. Historians will love the castles and harbour forts, while those seeking a restful stay will find the city's lush gardens and winding streets the perfect place for a coffee break. Widely regarded as the food capital of Ireland, Cork is an attractive destination for cruisers who love indulging in good food and drink.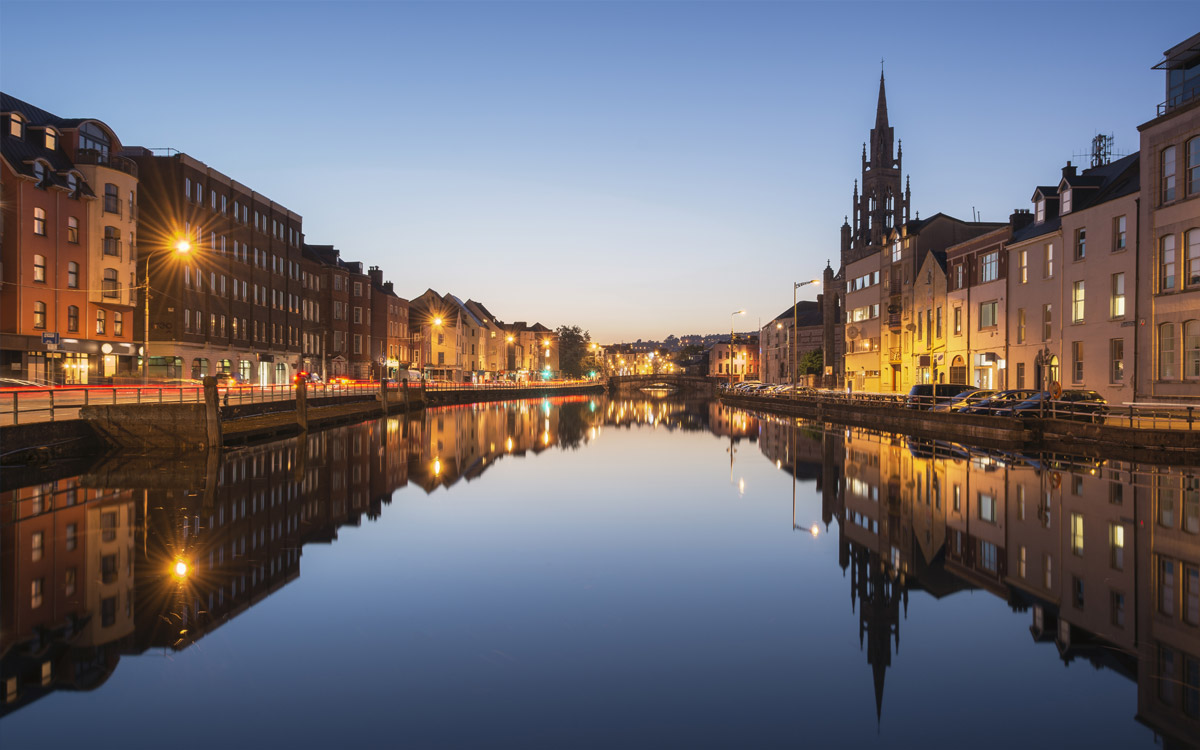 The British Isles is undoubtedly far more beautiful than we Brits give it credit for. This summer, why not take a look at cruises around the UK and explore more of what our beautiful home coutnry has to offer in the way of nature, history, and culture. To chat to one of our friendly Cruise Connoisseurs about a luxury cruise around the British Isles, give us a call on 0161 516 2178 for more information.