8 Reasons to Explore the Kimberley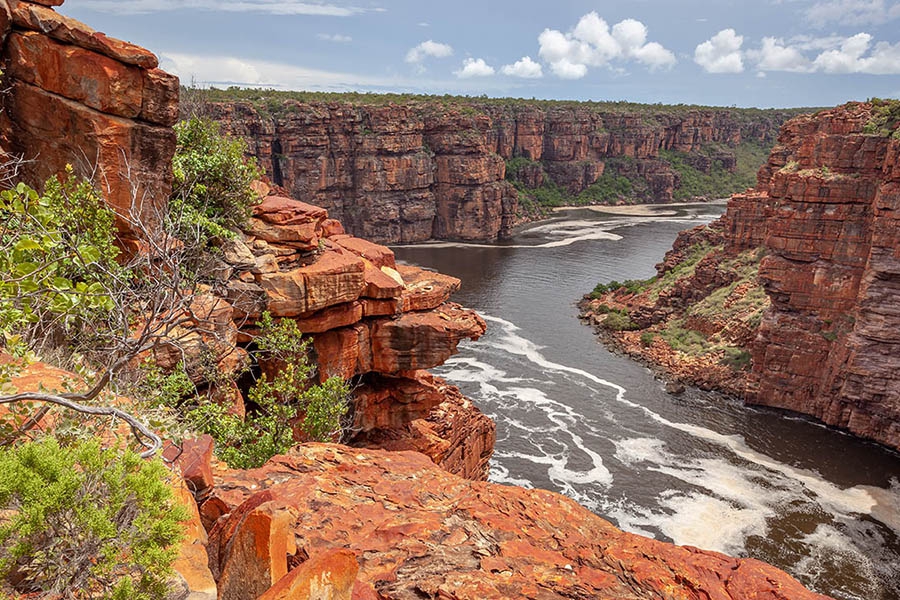 8 Reasons to Explore the Kimberley
One of the most underrated cruise destinations can be found in northwest Australia in the rugged and wild Kimberley region.
Found at the northern end of the state of Western Australia, the Kimberley is a vast region of almost half a million square kilometres, yet sparsely populated and thus retaining its raw natural beauty.
An expedition cruise to the Kimberley is a must for any traveller wanting to experience a whole new side to Australia. The main city in the region is Broome, a small coastal city on the Indian Ocean boasting the white sands of Cable Beach, incredible historic dinosaur tracks, and a colourful and multicultural Chinatown. Broome is a popular jumping-off point to some of Western Australia's most diverse national parks and off-shore pearl farms, and also serves as a backdrop for sunset camel rides.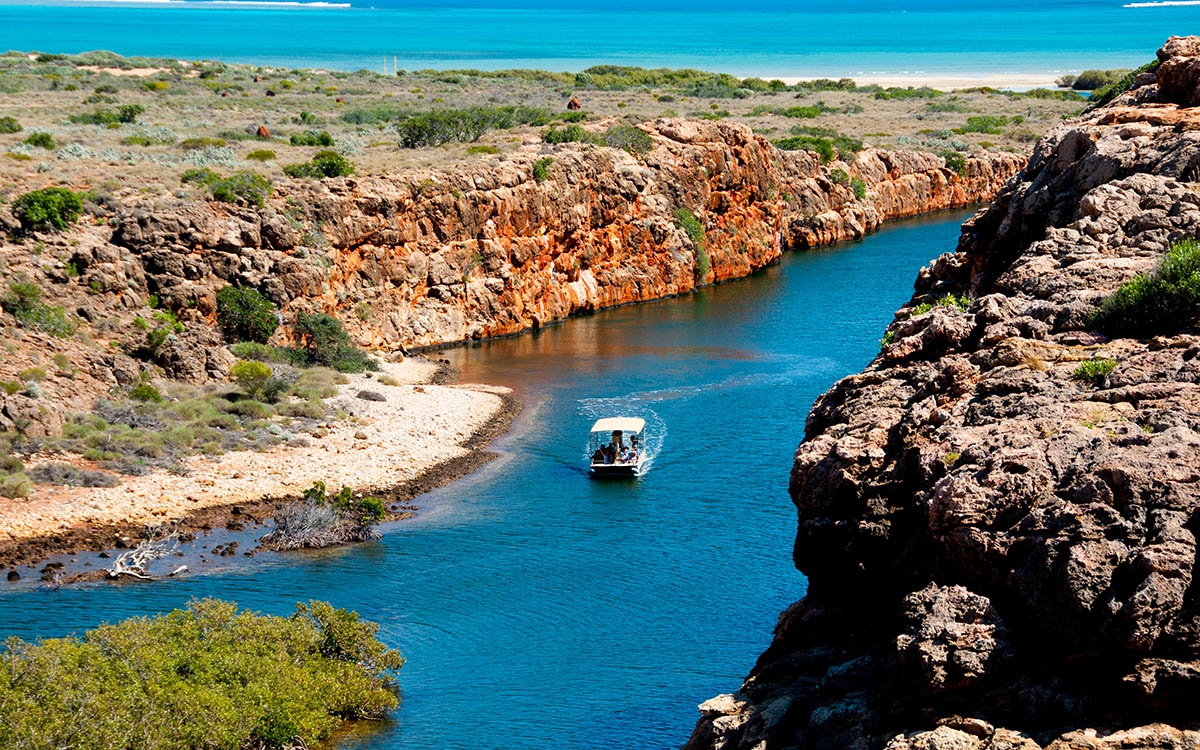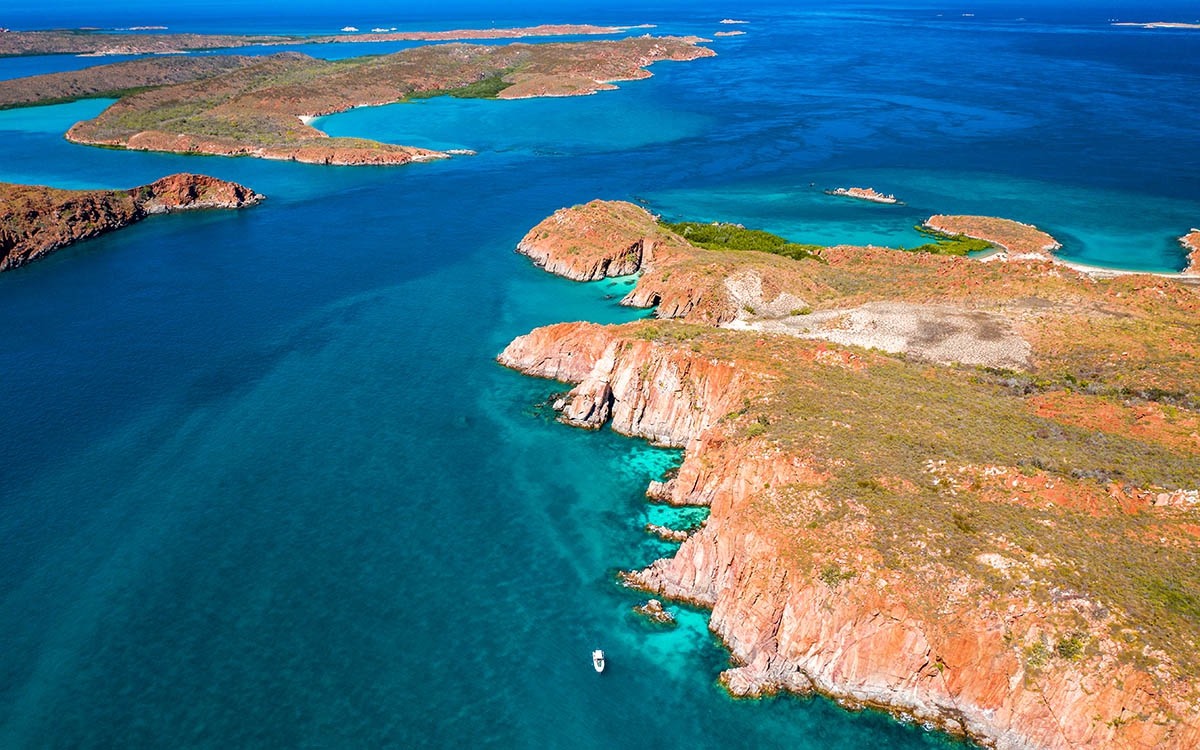 Here's our top 8 reasons why you should take an expedition cruise in the beautiful Kimberley region…
There's over 16,000 miles of dramatic coastline, idyllic paradise islands, and colourful coral reefs just waiting to be explored.
Broome is a fantastic break away from the cityscapes and skyscrapers of Australia's other major cities and has a whole variety of amazing things to do, from lounging on the beach with a good book, to hiking along the rugged coastline, snorkelling with turtles and tropical fish, riding camels across the beach at sunset, and enjoying good food and music at lively bars in town.
There is a sparse population in the Kimberley, with around 40,000 people dispersed over the vast area, meaning you are engulfed in the quiet and surrounded only by nature.
Dubbed Australia's very own 'Jurassic Park', the 'Dinosaur Coast' stretching from Broome to the Dampier Peninsula has some of the most detailed and well-preserved dinosaur prints in the world.
Wildlife enthusiasts and keen bird watchers will also love this region of Australia as colourful tropical birds such as pink galahs, rainbow lorikeets, and red-tailed cockatoos make the national parks feel more alive with their stunning bright plumages and loud calls.
There are plenty of opportunities to take part in exciting activities. Take a helicopter flight over the Bungle Bungle range in Purnululu National Park; this strange landscape of orange-striped pinnacles of rock is a World Heritage-listed site for good reason and is arguably one of the most unusual sights you will ever see. Take a Zodiac tour of the extraordinary Buccaneer Archipelago, a collection of lush green islands sprung from glistening turquoise waters and connected by stretches of golden sandbars.
The Kimberley is home to some of Western Australia's most beautiful islands and beaches.
Local communities welcome and educate travellers from the Dampier Peninsula all the way to the Mitchell Plateau, where tribes continue to act as guardians of the deserts and mountain landscapes, making the Kimberley a fascinating place to learn about ancient history, traditional customs, Aboriginal culture, and wildlife.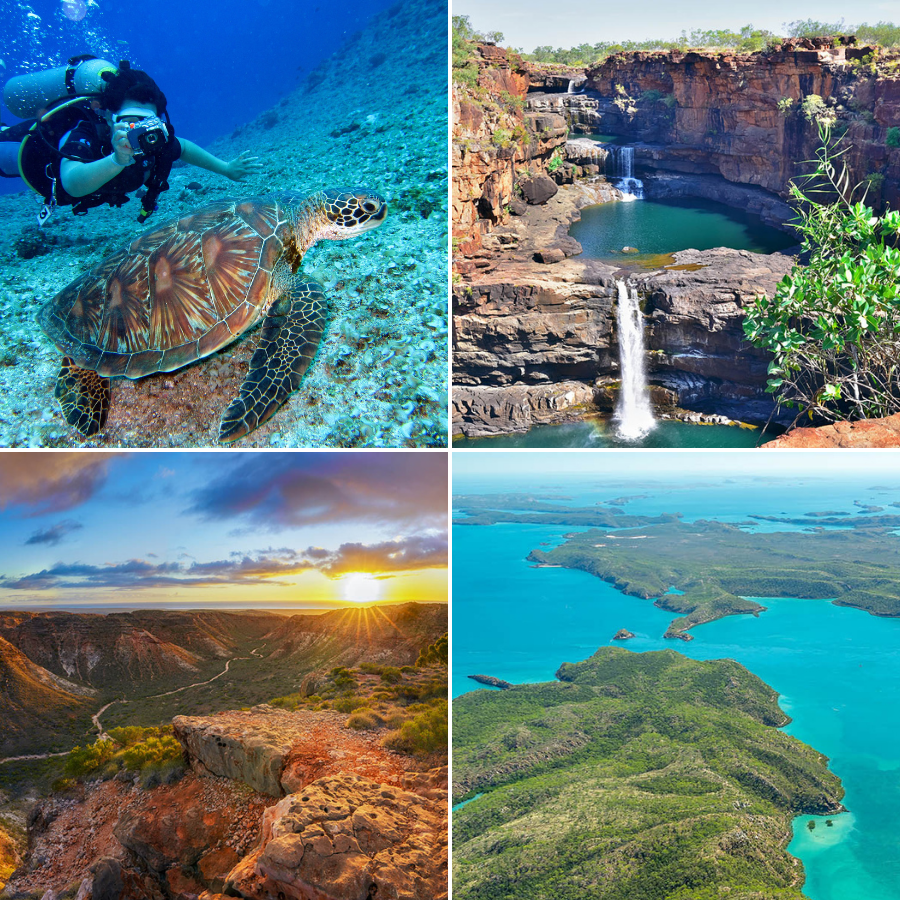 Want to know more about expedition cruises to the Kimberley? Read our detailed expedition guide featuring Silversea Expeditions here: https://www.panachecruises.com/the-kimberley-destination-guide
Watch Silversea Expeditions' insight into the Kimberley below.