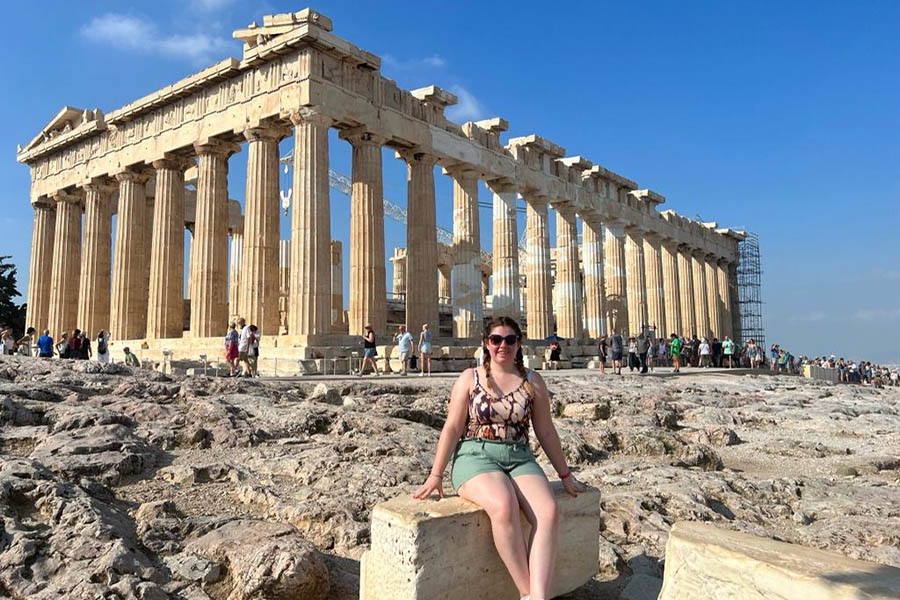 72 hours in Athens
I have been to Greece many times but only to the islands and my first visit to the mainland did not disappoint. Athens is a beautiful, vibrant city with so much to see and do. I decided to fly in a couple of days before my cruise to see as much of Europe's oldest capital city as possible.  
There are plenty of excellent hotels and accommodation options in Athens and the city is really well connected via metro links. I opted for an apartment that had a rooftop terrace with a fantastic view of the Acropolis which is even better at night when it illuminates the city below.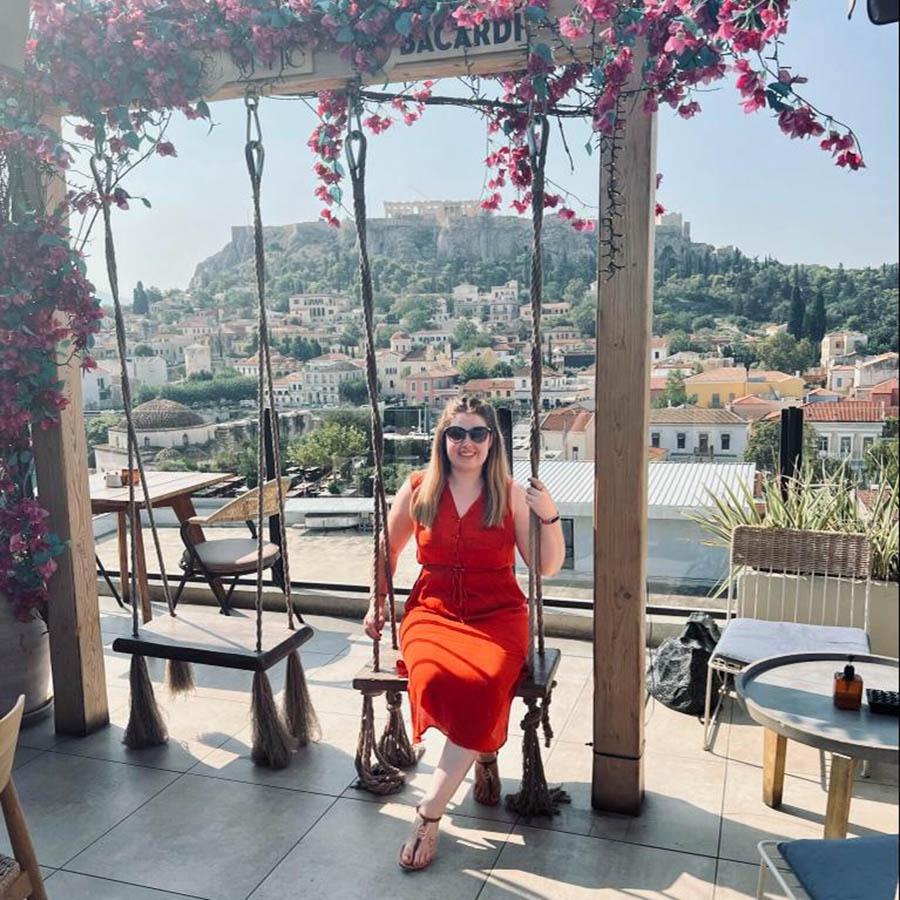 My accommodation was just a short walk to a wide selection of bars, cafes and restaurants with an array of options whatever time of day it was. For breakfast on day one, I visited Attic Urban Rooftop which is a restaurant in a central location, seven storeys up, directly opposite the Acropolis. It was perfect for photos and a view over the surrounding sites which helped me plan my day easier all whilst enjoying a delicious breakfast and Greek frappé.
It really is impossible to get a bad meal in Greece and there was a charming street opposite the Acropolis museum entrance with a collection of restaurants serving traditional Greek dishes. Tzatziki, pitta breads, Dolmades, souvlaki and seafood were just a few of the dishes I ate in Athens and they were all authentically scrumptious.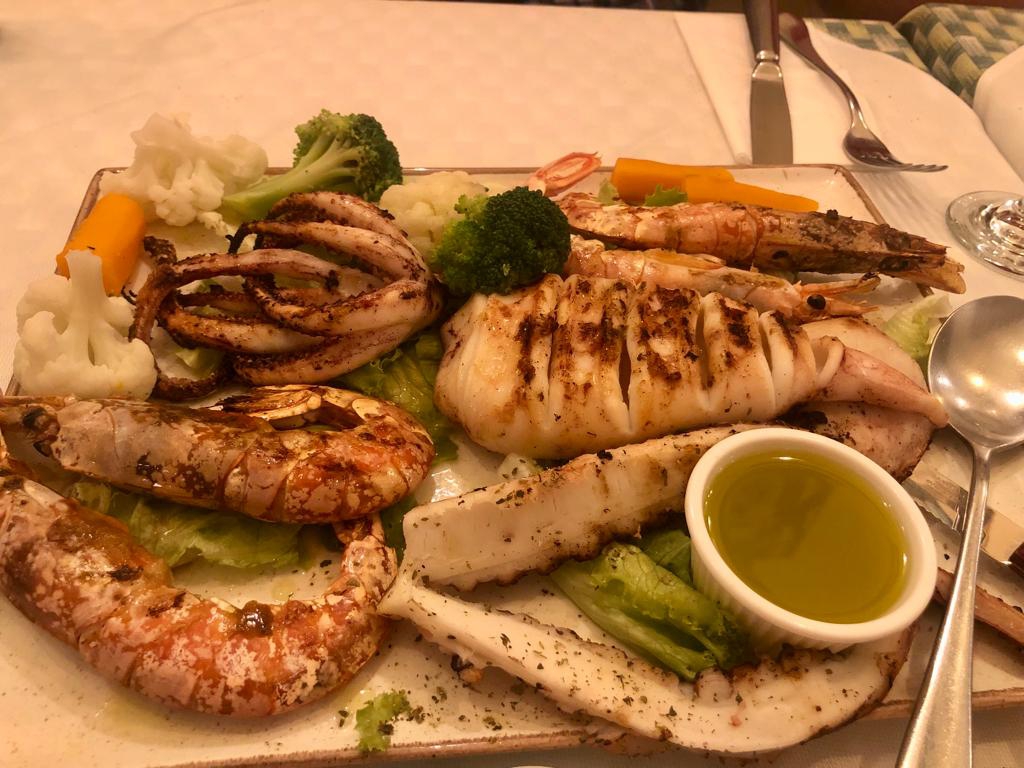 There is so much to see and do in Athens and as I only had limited time, I wanted to tick off some of the main sights and highlights. You can get lost in pages and pages of online ticket options and skip the queue enhancements, but my recommendation is to visit the official culture website and purchase a multi ticket for €30 per person which is valid for 5 days and covers visits to Acropolis of Athens, Ancient Agora of Athens & Museum, Hadrian's Library, Roman Agora, Olympieio and many more. Each site is around €6-€20 to enter individually so it's excellent value for money.
My advice for the Acropolis is to go as early as possible, the gates open at 8am. Go up to the Parthenon first and then afterwards, explore the sites on the slopes and bottom of the hill. It gets hot and it gets busy so the earlier you go, the more pleasurable it will be to take in the beautiful monument. There are toilets and water fountain facilities at the top which was really handy, especially if you're visiting in summer when it's hot (although I recommend avoiding the hottest months July-September). Make sure you check out the "What's on Guide" for the stunning open-air theatre, Odeon of Herodes, which sits beneath the slopes of the Acropolis. Athens is home to more theatre stages than the West End and Broadway combined so it would be a truly magnificent experience to see a performance here!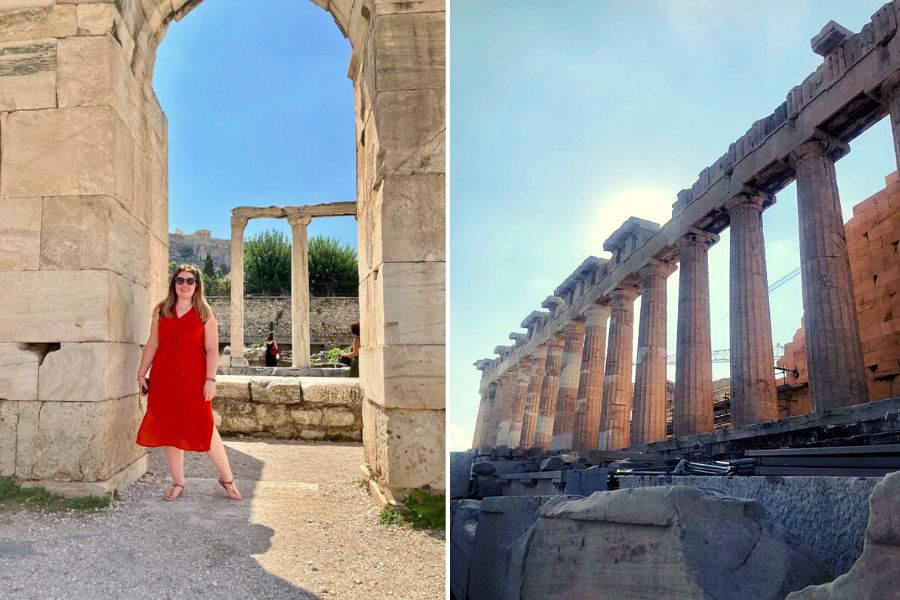 Another few key areas to visit are the Tomb of the Unknown Soldier which is located in front of the Old Royal Palace and where you can see the changing of the guards ceremony that takes place every Sunday at 11am. Just next to this is the beautiful National Gardens which is a great place to spend an afternoon strolling through the trees to keep cool, enjoy a little picnic or admire the lakes and statues. I even saw some cute turtles!

Whether you choose to visit Athens before or after your cruise, the port of Piraeus is just a short 30 minute drive away and is around €15 - €20 in an Uber which are readily available in the area.
Overall, I loved my 72 hours in Athens and would highly recommend staying in the centre before or after your cruise, rather than staying in Piraeus. It is a city steeped in history and culture and you can soak up as much or as little as you want.
To find out more about cruises to Greece, click here.