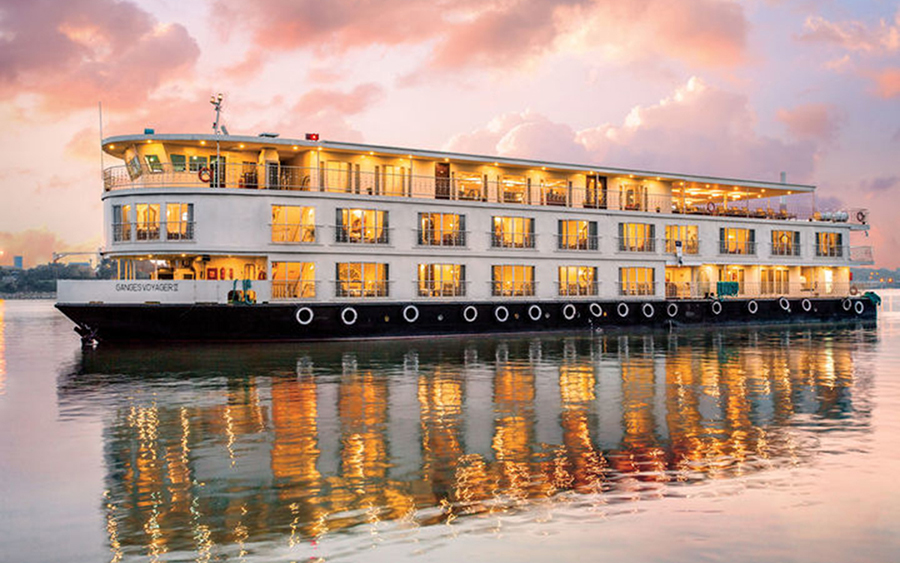 Why We Love Uniworld
Uniworld takes river cruising to a whole new level. Ultra-luxury, truly unique and individual ships, exquisite cuisine, and 6-star service make Uniworld a privilege to sail with.
The Tolman family, Uniworld's founder and owners, are still involved in the careful presentation of all aspects of the product, from ship design and décor to the menus in the restaurants.
If real luxury is in the detail, then Uniworld unquestionably comes out on top every single time. Each ship is meticulously designed with the rivers they sail in mind. On-board cuisine is inspired by the region in which the voyage takes place, and only the very best complimentary spirits and wines are served. The service standard is top notch and arguably one of the best services to be found on any luxury river cruise.
There are certainly more budget-friendly alternatives to Uniworld, cruise lines who sail similar itineraries on the same rivers, but if you want the very best from your holiday we recommend choosing Uniworld, as you really do receive the most valuable experience on board a cruise line constantly striving to go above and beyond for its passengers.
So why do we love Uniworld so much?
It's all-inclusive luxury
Every single Uniworld cruise is all-inclusive. As soon as you step on board, it's a 'leave your wallet at home' experience. With this in mind, a cruise with Uniworld is as relaxing as it can get, as you can enjoy lavish Michelin-starred meals, premium alcoholic (and non-alcoholic) beverages, and enriching on-board entertainment without having to worry about how much it costs.
Gratuities are included too
Don't you just hate not knowing how much to tip on a cruise? Not to worry; not only does Uniworld include all meals, drinks, and excursions, they include gratuities and service charges too! There really are no hidden costs, everything is up front so again you are left with nothing to stress about on your voyage.
Exclusive excursions
On a Uniworld cruise, there are thousands of excursions to choose from. Some are much like other cruise lines might offer their guests, but Uniworld go that extra mile and offer more extravagant exclusive excursions. For example, you may get the chance to attend a cocktail reception hosted by Princess Anita von Hohenberg, a descendant of the Habsburg Dynasty, at her Austrian castle!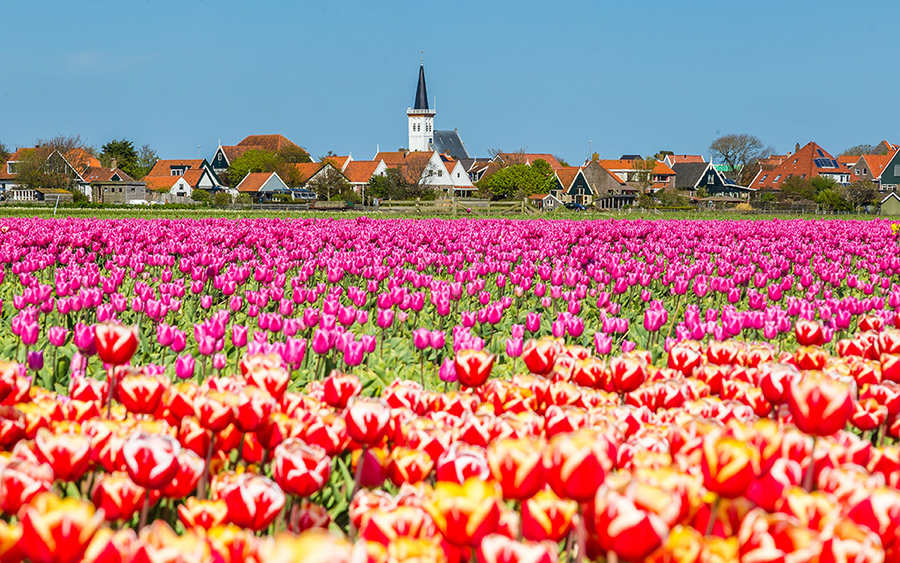 Small passenger capacity
Uniworld's fleet is made up of 21 vessels with an average capacity of 130 guests, thus providing a personal and intimate experience on board. Each ship is likened to a luxurious floating boutique hotel, with beautiful spaces, exquisite antiques, and culturally inspired art to be enjoyed without crowds or queues.
Personal touches
What is so lovely about a Uniworld cruise is that truly care about every single detail. Their motto is "no request is too large; no detail is too small". With one of the best crew to guest ratios on river voyages, the staff pay attention to every detail and will even remember each passenger's name and their drinks order. Robes, slippers, and signature toiletries can be found in every cabin, which are replenished often by highly trained butlers.
Creative & varied cuisine
On board a Uniworld cruise, you will be delighted by world-class cuisine made from locally sourced ingredients from the destinations you visit. Uniworld also boasts a celebrity chef in Bea Tollman and her signature dishes found in the menus onboard reflect her culinary vision. The chefs are attentive and accommodating to any and all dietary requirements, making the dining experience on board truly exquisite.
When it comes to drinks onboard, the locality of your destinations is even reflected in the cocktails on offer. These one-of-a-kind beverages are inspired by ports on the itinerary and can include delicious gems such as 'The Sassy Bordeaux'. These small touches are indicative of Uniworld's impeccable attention to detail and authentic creativity.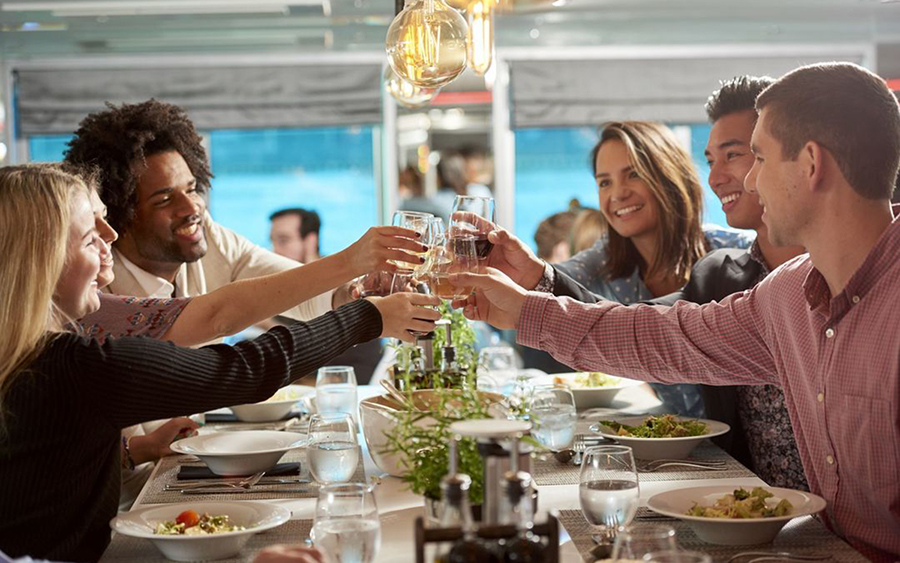 Exciting itineraries available
Uniworld have some of the most exciting and varied itineraries that a luxury river cruise line can offer. From a Christmas Market cruise through Europe, to an idyllic voyage through Italy, to a thrilling adventure down the Ganges in India, there is a Uniworld itinerary out there for every kind of traveller.
Truly immersive experiences
As we have already made abundantly clear, Uniworld pride themselves on their attention to detail, and we love it. Not only are the itineraries diverse and unique, they ensure that each passenger receives a fully immersive experience within their destination of choice. They don't just have a bland itinerary cruising down the Rhine; they have a special Christmas Market itinerary specifically to engage guests in traditional festivities at the most wonderful time of the year. Likewise, they offer a wonderful cruise through the Dutch Waterways during tulip season, something that is unique to the Netherlands at a specific time of year. On their popular Ganges voyage, Uniworld ensure that guests are immersed in Indian culture and have a truly authentic experience, with exhilarating excursions and opportunities to learn about the history and culture of the Golden Triangle. Every trip is considered and planned with a degree of thoughtfulness that we admire greatly and sets Uniworld apart from any other luxury river cruise line.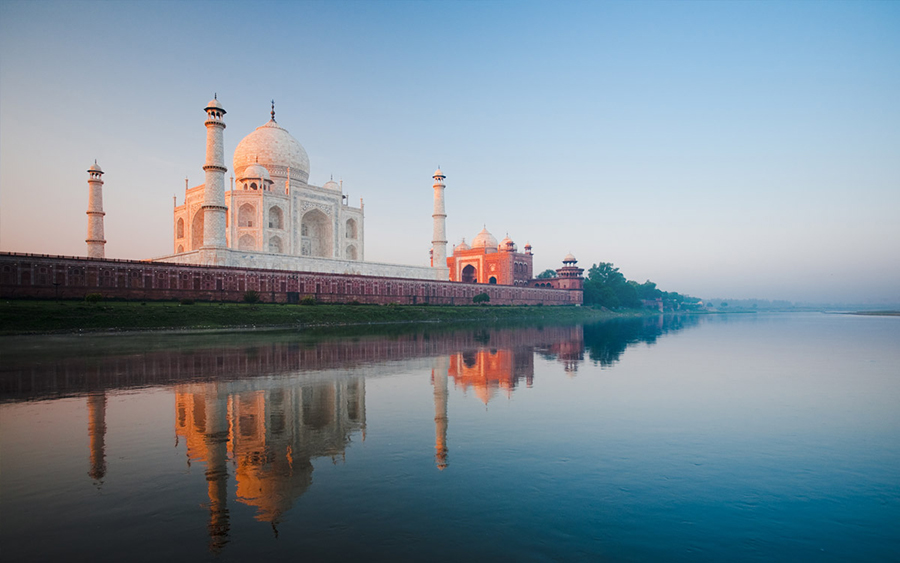 It is also worth noting during this time that Uniworld has also led the way when it comes to new and improved protocols. They were one of the first to set new standards post COVID-19, such as:
Pre-embarkation health screening
Gloves, face mask and sanitiser available for all guests
All public area touch points sanitised throughout the day
Card machines cleaned after every pin entry
Improved medical facilities will be available
Increased sanitation in public spaces and cabins
Reserved dining and personal food service in place of self-service buffets.
Sailing with reduced capacities to make social distancing easier
Fewer guests/smaller groups on shore excursions
For more about Uniworld's ultra-luxury river cruises around the world, visit our Uniworld page here.