Top 5 Elite Ocean Destinations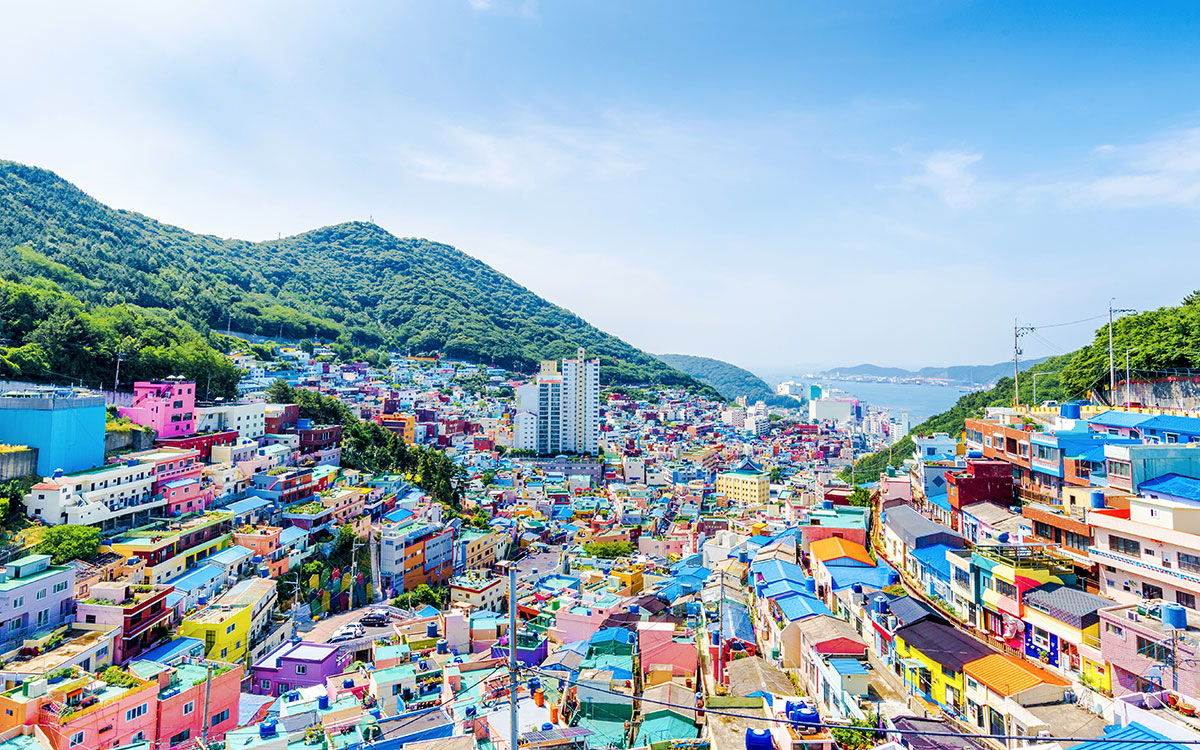 Top 5 Elite Ocean Destinations
The world is full of incredible places just waiting to be explored on a luxury cruise. We all have our favourites - places we would happily return to again and again.
Here, I have compiled a list of a few 'hidden gems' which I think are overlooked by a lot of people when they are planning their cruise. These places feature on plenty of itineraries, but never seem to be the main focus and don't appear to have much light shed on them, despite their beauty and unique qualities. Check them out below and let me know what you think. Have you visited any of these places? Are they on your bucket list?
Busan, South Korea
Known for its golden beaches, lush nature reserves, hot springs, and impressive Diamond Bridge, South Korea's most underrated port city is chic, elegant, and a must-see on any East Asian voyage. Visitors interested in learning about the culture of South Korea will enjoy the historical sites of Geumjeong Fortress and Yonggungsa Temple, while the International Film Festival, designer cafes, and cool bars may entice more casual cruisers.
The urban landscape and multi-coloured cultural village of Gamcheon are also juxtaposed by the surrounding rugged mountain landscapes, making Busan an incredibly multi-faceted and delightful hub of East Asian culture.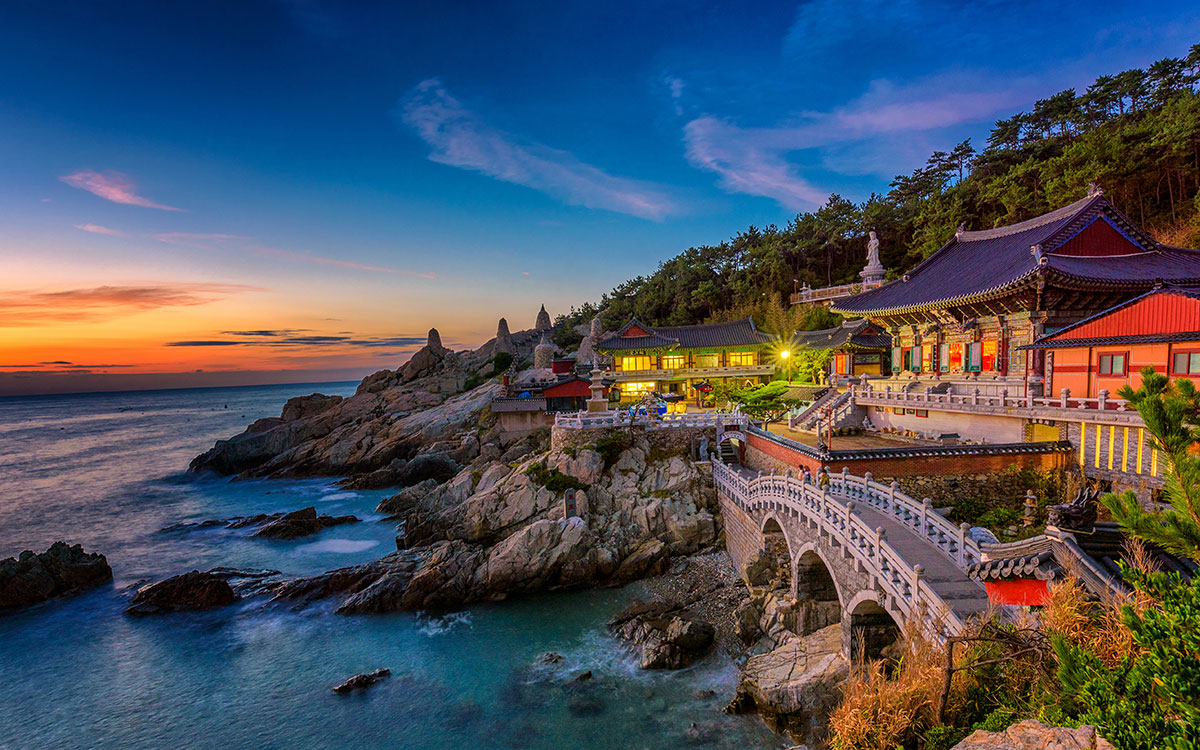 Doha, Qatar
A utopian metropolis and capital of the richest country in the world, Doha boasts otherworldly architecture and a vibrancy rivalling its neighbouring coastal cities in the Persian Gulf. Visit the enchanting Museum of Islamic Art, relax on pristine beaches – or take to the water on traditional sailboats and kayaks – and be blown away by the incredible desert landscapes just outside the bustling city.
The food scene in Doha is overflowing with variety and flavour; savour authentic Arabic cuisine, relish Doha's inventive takes on traditional Asian dishes, and enjoy the creative and trendy vegan dishes that would rival anywhere else in the world. Often overlooked, we believe Doha deserves a place as one of the top destinations for a unique and luxurious cruise experience.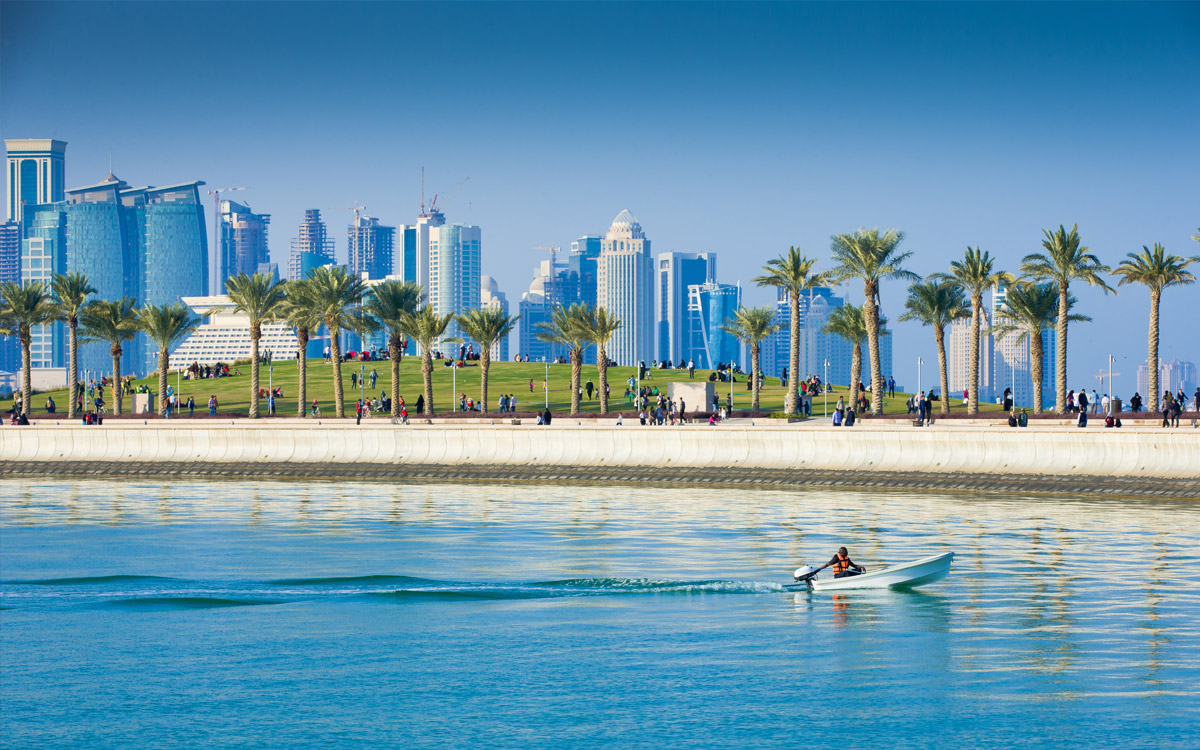 Casablanca, Morocco
Casablanca may be one of the most well-known cities in Northern Africa, but it's not one which features on many cruise itineraries. The city is unlike any other in Morocco as its inhabitants steer towards modernity and away from the traditions of the country's Berber roots. As it continues to grow into a cosmopolitan hub, visitors will find the city's harbour much more inviting, in particular the stunning mosque perched on the coastline.
Hassan II Mosque is the third largest in the world and is a glittering gem, with its white- and green-tiled arches and striking tower jutting out on the edge of the promenade. Arguably one of the most beautiful religious buildings in the world, Hassan II makes Casablanca well worth a visit just on its own. Throw in a trip to Rick's Café, a recreation of the bar in Humphrey Bogart's classic film 'Casablanca', and enjoy a delicious cocktail while listening to jazz piano in this sophisticated and chic venue.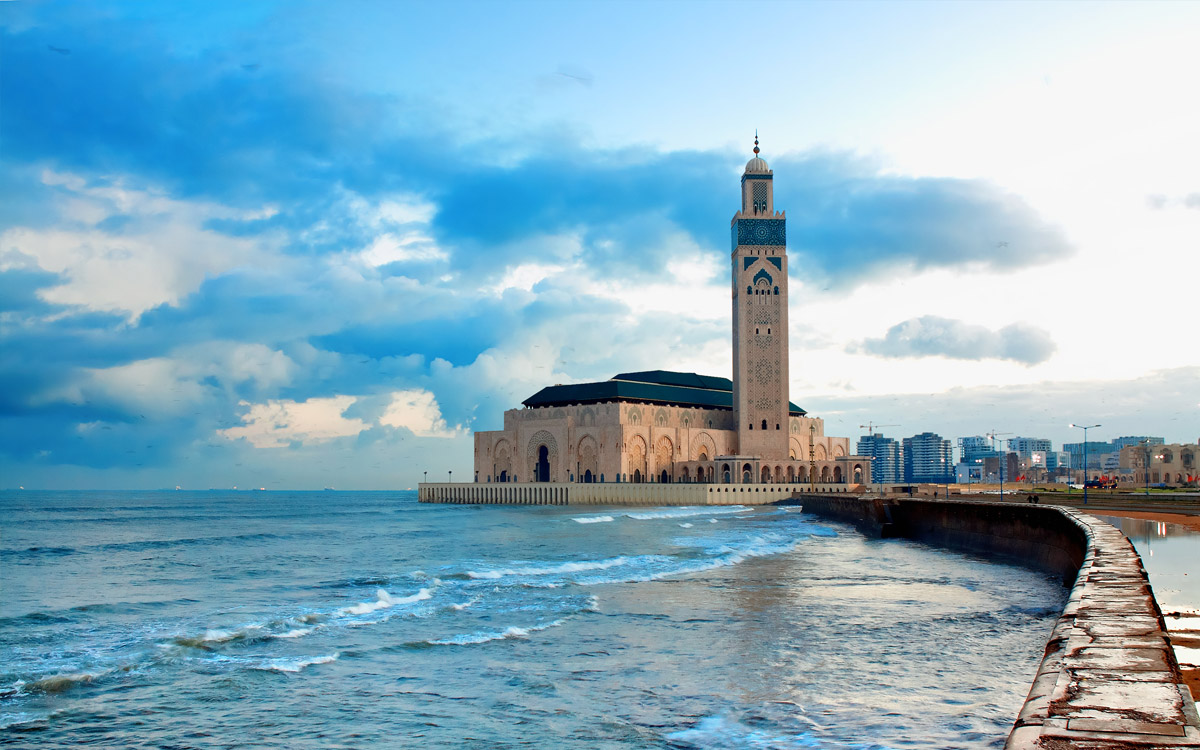 Valencia, Spain
Down the coast from the more popular Barcelona, Valencia is without a doubt one of the most underrated Spanish cities. With far fewer tourists, Valencia is the ultimate destination for relaxation, intriguing art and architecture, and authentic Spanish food. Valencia oozes character and is home to some quirky festivals, including Las Fallas, a firework festival, and La Tomatina, a hilarious street party where people throw tomatoes at each other!
Mingling with the authentic old town feel in Valencia are the futuristic Museum of Arts and Sciences and Oceanographic, the largest aquarium in Europe paying tribute to the seas with its faithful reproductions of vital marine ecosystems around the world. Once you've marveled at dolphins, beluga whales, bull rays, and angel sharks, head back to the old town for a delicious paella, a sip of Sangria, and traditional music and dancing.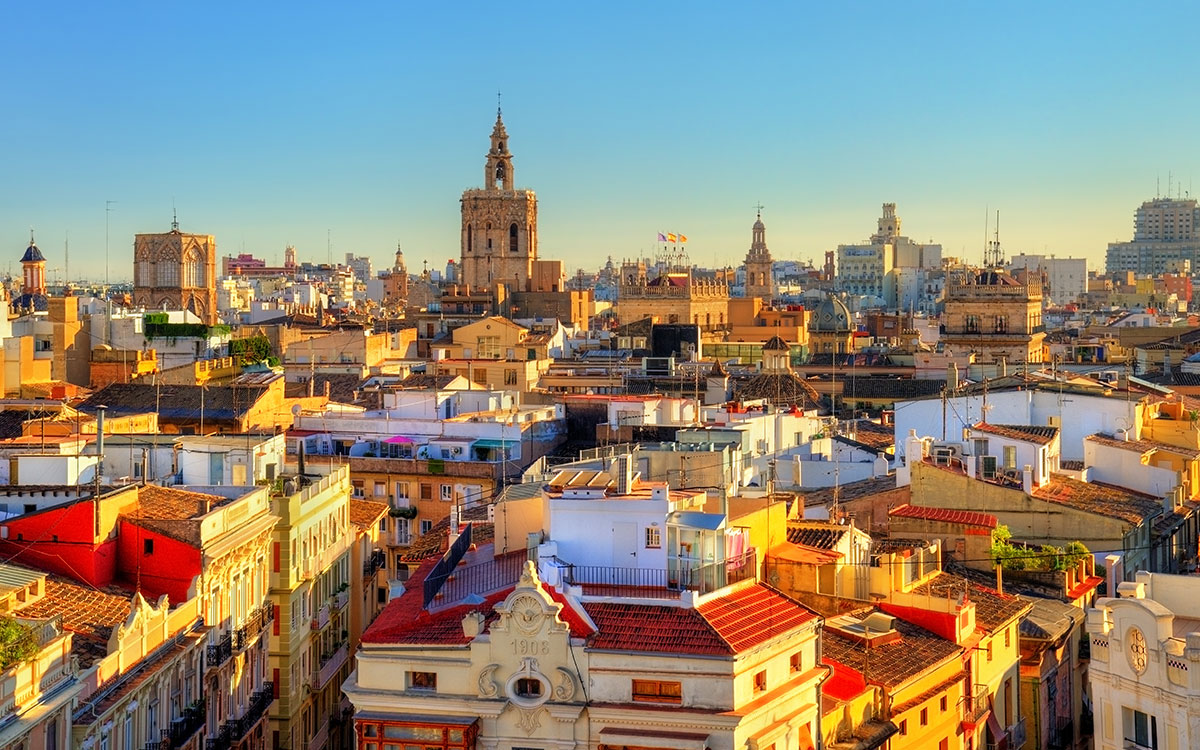 Cape Town, South Africa
Ever been on a safari cruise? Well, now's your chance! Enjoy the lovely warm year-round climate of South Africa and the convenience of suffering no jet lag as well as being in an English-speaking country. A must-visit for adventure cruisers and wildlife enthusiasts, Cape Town is delightfully varied and jam-packed with incredible fine dining experiences, remarkable architecture, and magnificent natural landscapes.
Explore more of the country on an ultra-luxury Zambezi river cruise, taking in the sights of Victoria Falls, Kruger National Park, Robben Island, and the breathtaking views from the summit of Cape Town's iconic Table Mountain. Indulge in the taste of South Africa while visiting the Cape Winelands and be sure to look out for incredible wildlife throughout the cruise, along both the Zambezi and Chobe rivers.
On select sailings to South Africa, Azamara have partnered with WWF for their 'People to Planet Voyage' initiative, which is committed to protecting nature and wildlife. They will even be donating $100,000 from these select voyages, in addition to $30 from every excursion purchase!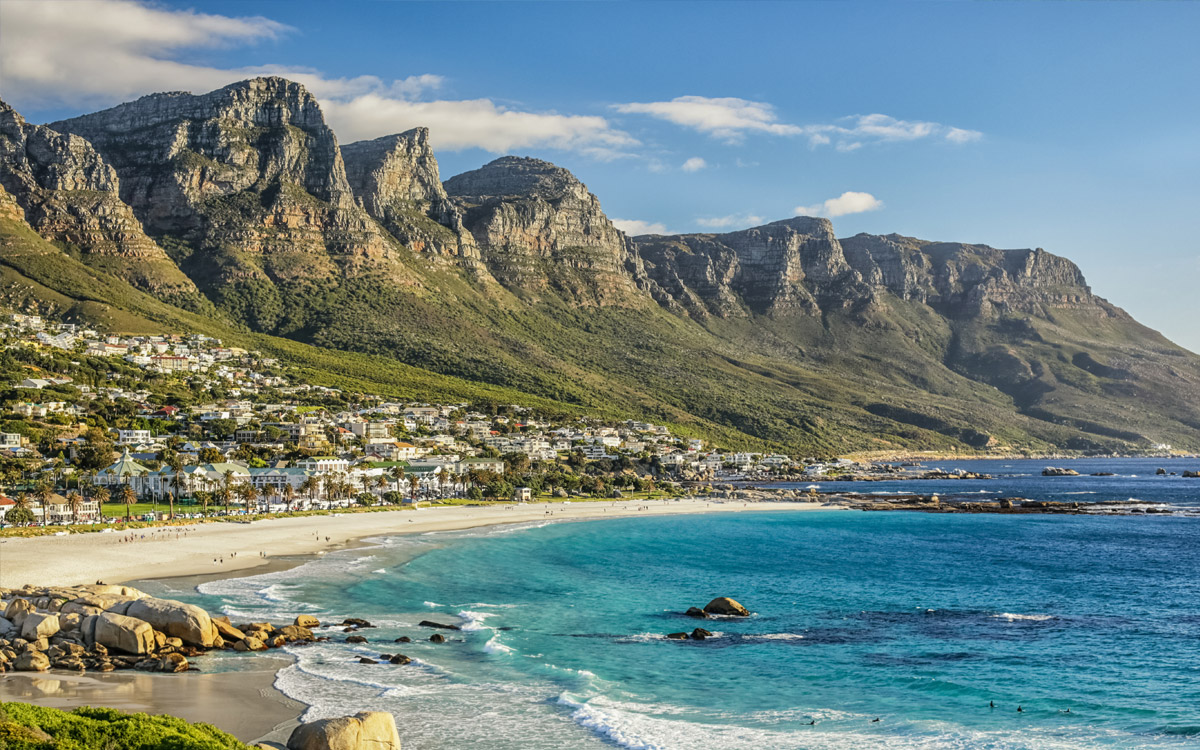 So, when you are looking to book your next Elite Ocean Cruise with Panache Cruises, don't forget to look out for these amazing destinations within the itineraries available. If one (or more) of these city ports appeals to you, just give us a call on 0161 516 2178 and we can help you find your perfect cruise.