Expeditioner's Log: What's an Antarctic Expedition Really Like?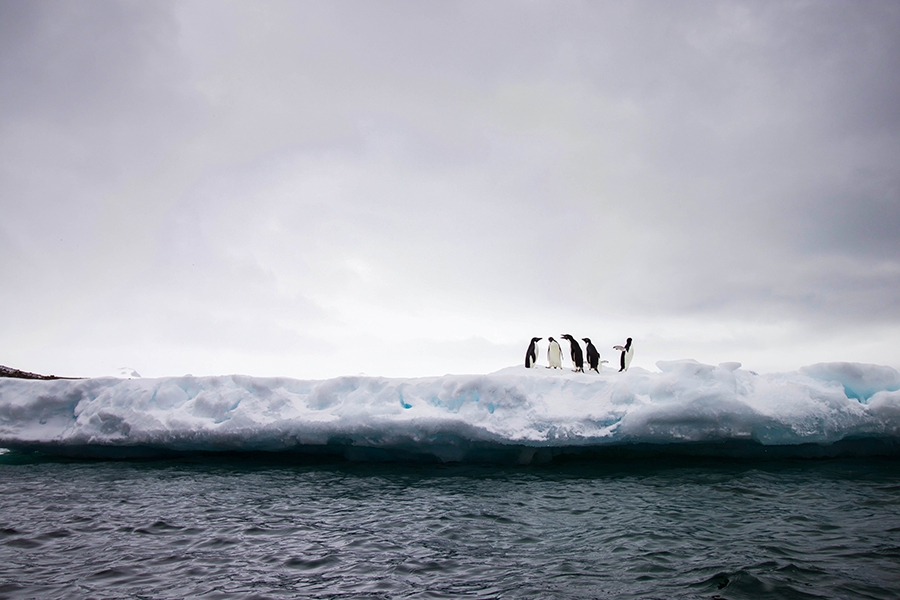 Expeditioner's Log: What's an Antarctic Expedition Really Like?
Windy, relentless, and terrifyingly cold: Antarctica doesn't sound like the most alluring of holiday destinations. True in some ways but not in others, this one is not for the faint-hearted nor the unsteady-on-their-feet. This is a place for intrepid adventurers. It's perfect for people who don't mind getting a little bit wet and a little bit cold as they hoard unforgettable life experiences.
You can watch the first part of the Visit With Us Antarctic video diary of their adventure, here!
An Antarctic expedition is like nothing you've ever endured before. Panache Cruises favourites, friends, and ambassadors Visit With Us recently sailed to the seventh continent onboard Greg Mortimer with AE Expeditions. They kept a diary to tell us what an Antarctic expedition is really like.
---
Log 1: Enterprise Island, Portal Point
Up at the crack of dawn, jumped out of bed to the sight of icebergs. We were surrounded by a soup of whales, as seen from the top decks. Due on our first expedition, off on a Zodiac cruise off Enterprise Island. Went straight to an old shipwreck - a whaler boat that sank in the early 1900s. The story is quite funny but I won't spoil it. Everyone survived though so that's good! Emperor penguins, huge leopard seals, and just a few more humpback whales spouting, rolling, and diving. A little bit of citizen science to see how much algae in the water for the whales. Interrupted by yet another humpback.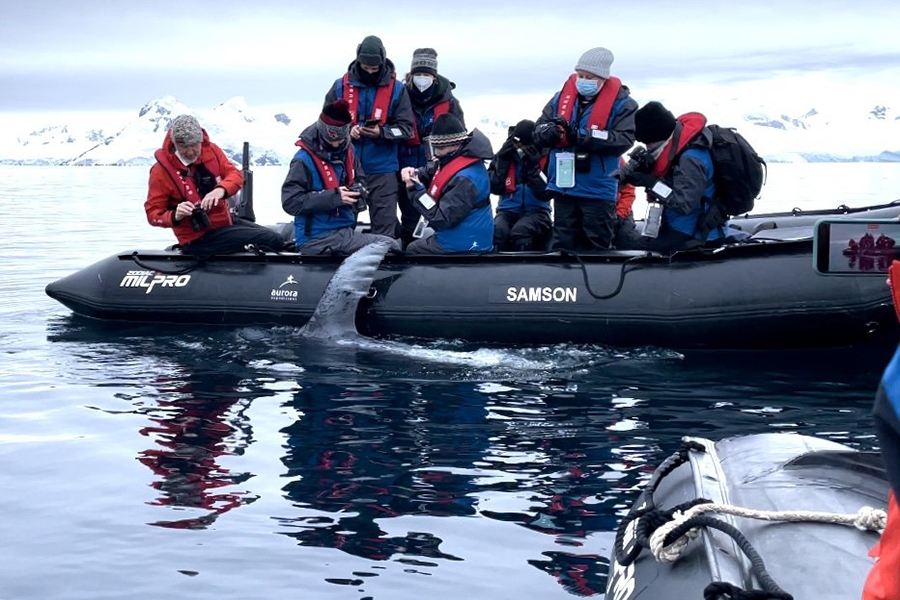 Back to the ship where we anchor for our next destination while we eat lunch. Mudroom again before landing at Portal Point in Charlotte Bay. Glaciers cracking, penguin colonies waddling. Difficult to describe how immersive it really was. After a couple of hours of wandering we boarded the ship for an evening of cocktails and choppy overnight waters.
---
Log 2: Neko Harbour, snow, cheerleaders
Plan C called due to choppy waters and weather overhead. Snow meant our visit to the open decks was a little shorter than previous. Breakfast delicious, before heading out on the zodiacs again. Snow, again, this time on the zodiacs and visibility was quite poor. We stayed out in Dallman Bay for over an hour. Gorgeous, marvellous. Fur seals and penguins today. Headed back to disrobe and hot chocolate. The Polar Plunge had to be cancelled. Absolutely gutted… not!
After lunch we headed off in search of better weather in Neko Harbour. Afternoon tea in Elephant Bar on the way, absolutely delightful. Approaching the harbour, no mistaking the penguins. The smell was atrocious, even with a mask on! We decided to chill with the penguins, others hiked. Gentoo penguins oblivious to us, waddling around. Returning to the ship was a struggle, zodiac propellers clogged with snow. We got back. Plunge back on, we bravely volunteered ourselves to be photographers and cheerleaders.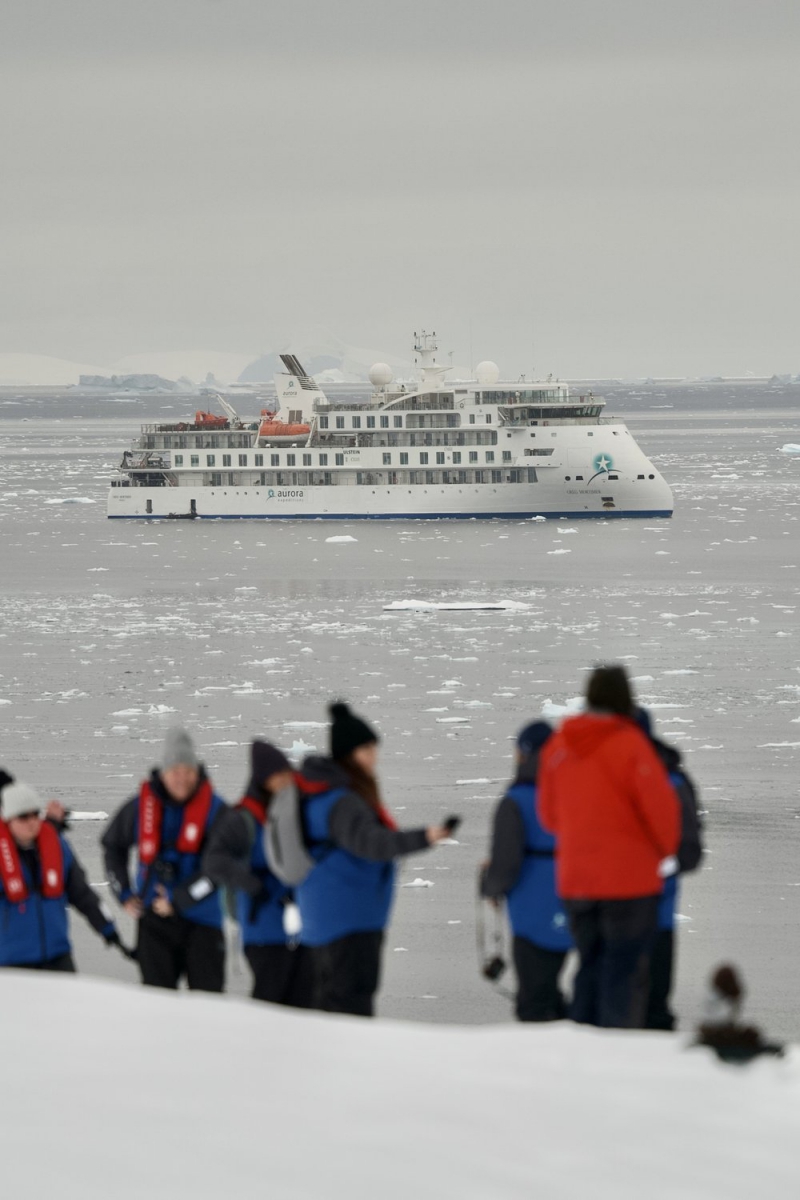 ---
Log 3: Lemaire Passage, Wiencke, Australian hospitality
Coffee in the Observation Lounge as we sailed through the Lemaire Passage. Very narrow and peppered with icebergs. Kudos to the Captain. Quick breakfast before gearing up for another landing on Petermann Island. Surrounded by penguins of all kinds, we landed on one side, walked across, and met the zodiac on the other. Headed out to sea again to an iceberg graveyard, home to some lazy crabeater seals. Ship followed behind us on the zodiacs. Greg Mortimer is majestic as the weather turns for the best. Wiencke Island is absolutely glorious in the sun too. Posted a postcard before we took a hike. Challenging but worth it. Lovely views at the top of Port Lockroy and the tallest peak in Antarctica, Mt. Francaise.
Sun shining, we were in our element. Upon returning to the ship, the crew had a wonderful surprise. A barbeque. A delicious grilled smell wafting through the ship. Real Australian hospitality even in this ice paradise. Glass of wine, burger, grilled veggies, and some of the most fantastic views we've ever seen. Cold though. Finished quickly and headed back to the Observation Lounge where the party continued late into the night. Captain set sail for the South Shetlands.
---
Log 4: Seasickness, rest
Breakfast time. Ship moved quite a lot. Seasick tablets sent us back to bed after a restless night. After resting up and feeling better, we joined the rest of our crewmates for a talk about penguins. We were waiting to land at Half Moon Bay but high winds didn't permit. We started our transit through the Drake Passage and back towards Chile's civilisation.
---
Log 5: The Drake Shake, cocktails, home
The Drake Passage was unforgiving this time. Still, managed to get a solid 12 hours of sleep in, probably aided by the seasick tablets. Five metre waves when we woke up. We were definitely on the high seas now. The X-BOW did its work, reducing the vibrations and noise of the crashing waves. Sea remained choppy all day and night, but we still managed some rest, relaxation, and a lecture about magnificent whales.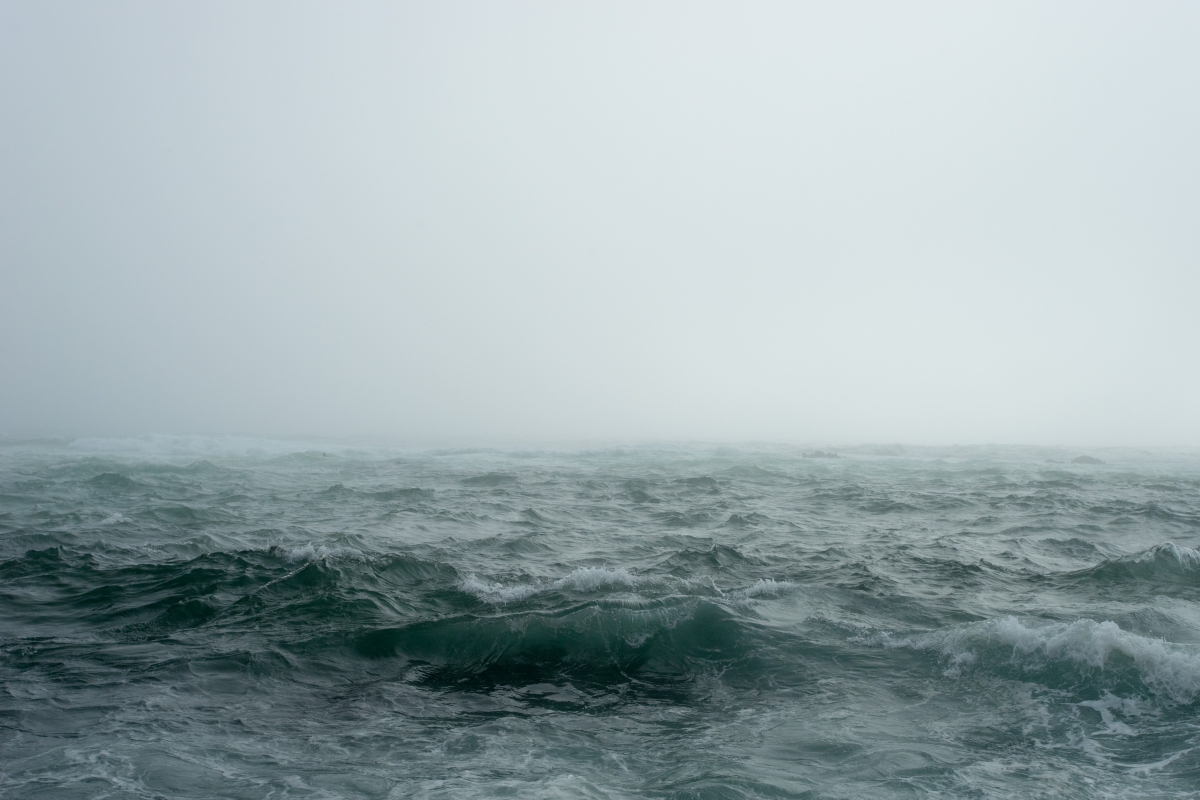 In the night we were rudely awoken by the Beagle Channel. Ship rocking and rolling again. Zodiac cruise planned again. We rugged up and were ready to go in the mudroom. Cancelled again. This is Expedition Cruising. Instead we headed to the top deck for a group photo, joined by a lovely pod of dolphins keeping us entertained for a short while. 
The expedition was over, so we enjoyed a cocktail or two on the final night to celebrate this magnificent experience. What a journey.
---
Call your dedicated cruise connoisseur on
0161 516 7141
to discuss Antarctic expeditions!