Wine tasting around the world
Wine tasting around the world
Everyone has their favourite type of wine. Whether that's red, white, rose or a bit more specific a Pinot or Merlot. Perhaps you prefer sipping Spanish wine, entertaining with a bottle of Argentinian or treating yourself to a case from Australia.
Wine producing is a fast-growing market here in the UK but until we are well established, why not explore the many beautiful wine producing regions around the world, many of which you can visit during a luxury and ultra-luxury cruise. I have been fortunate enough to visit some of these and I would like to share my experiences with you.
Stellenbosch, South Africa
Stellenbosch is just less than an hours drive from the city of Cape Town and is very colonial in appearance whilst also reflecting South Africa's Dutch connections. It is known as a big university town but it is also famous for being one of the countries top wine producing regions. There are over 150 wineries that form the Stellenbosch Wine Route and the chances are you won't be able to visit them all but the small selection I experienced were fantastic. The region is most famous for its cabernet-sauvignon production but my favourite was a dessert wine from Thelema Mountain Vineyards. Each vineyard I visited was immaculately kept and although steeped in history, they had modern enhancements and new ideas how to do things differently. Many had beautiful terraces that overlooked the vineyards where you could often get nibbles or lunch. I ate at Warwick Wine Estate which has been a productive fruit farm for almost 200 years and produces some of the most awarded wines in South Africa.
Most cruise lines will offer excursions to Stellenbosch but if you are spending time in Cape Town before or after your cruise (highly recommended) make sure you consider a trip to Stellenbosch or even arrange a stay in one of the quaint boutique hotels in the area.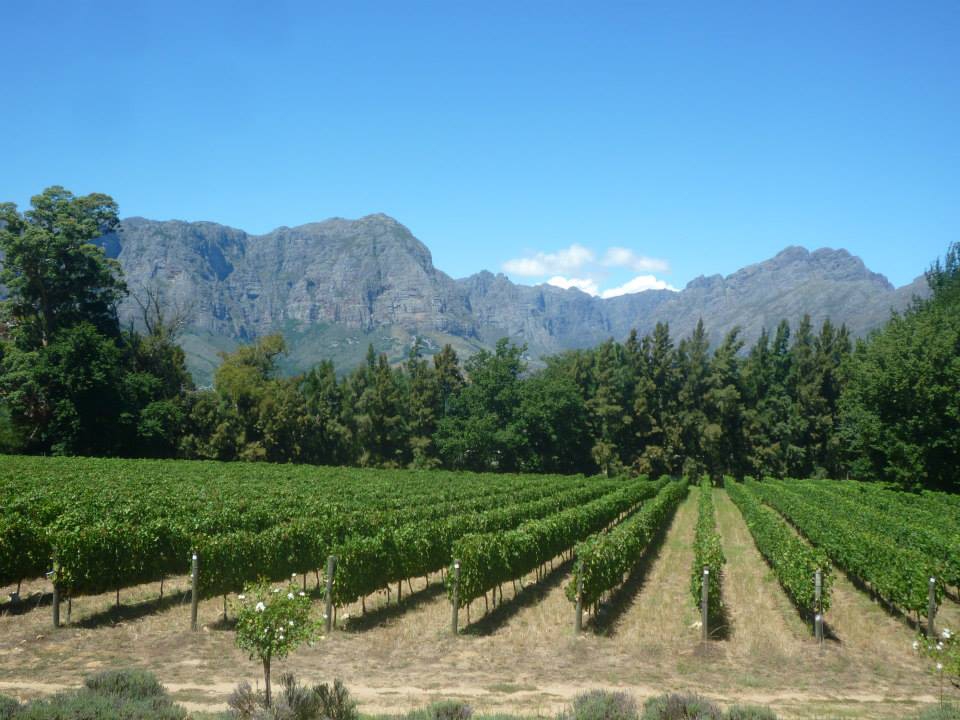 Hunter Valley, Australia
This was one of Australia's first wine regions and is located in the state of New South Wales. Close to the city of Newcastle, its most know for its Semillon but also produces wine from a variety of grapes including Shiraz, Chardonnay and Cabernet Sauvignon. I visited Tyrrell's Wine Estate which produced its first vintage in 1864 and the family have been producing wine ever since. Like many winemakers, Tyrrell's are committed to doing everything they can to reduce their impact on the environment and have heavily invested in sustainable systems and operations to reduce this. Tasting experiences start from as little as $15AUD per person for a 45 minute guided session. Their Vat 1 Semillon is Australia's most awarded white wine, having won almost 5,500 medals and more than 330 trophies so its certainly worth a visit to explore the place where this beautiful wine is created. Tyrrell's Estate is brimming with history and a must do on any Hunter Valley Wine tour. As well as normal vineyard tours you can also explore the Hunter Valley from the air with hot air balloon or helicopter tours. Prefer to be firmly on the ground like me? Why not cycle the wine trail and pick a spot for a private picnic.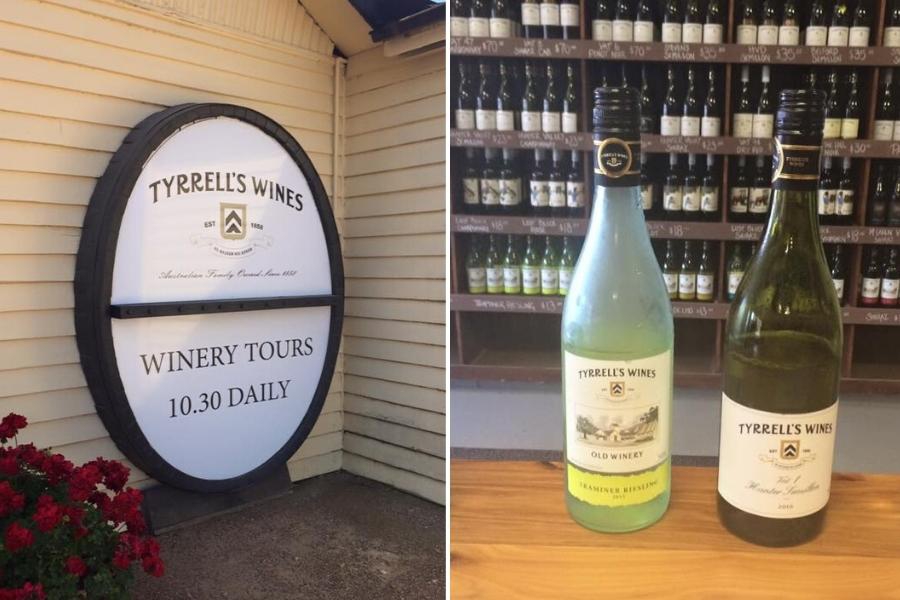 Chateauneuf-du-Pape, France
This has been one of my favourite wine tasting experiences and probably the one where I bought the most wine to bring home! I accompanied Master of Wine, Tim Atkin on this trip and it was my absolute pleasure. Tim spent time educating us on not only the region but of the wine and the grapes and what makes Chateauneuf-du-Pape so special. Red wine is more common in this area, particularly the bold Grenache-based blends but white wine are also produced sticking to the ruling that each wine must be a blend from grapes grown in the actual commune of Chateauneuf or in the one of four adjoining communes. Chateauneuf-du-Pape wine is an appellation which means the region is protected and certain provisions and quality have to be met in order for the bottle to be labelled. Similar to Champagne only being able to be called Champagne if it came from the region in France. I visited the beautiful Maison Bouachon, now known as Le Pavillon and was extremely impressed with the sommeliers' experience and explanations. They explained every layer of the taste of the wine as well about their more traditional ageing and production techniques.
This wine region is most accessible from a river cruise on the charming river Rhone visiting Avignon and many cruise lines offer excursions or exclusive experiences in these vineyards.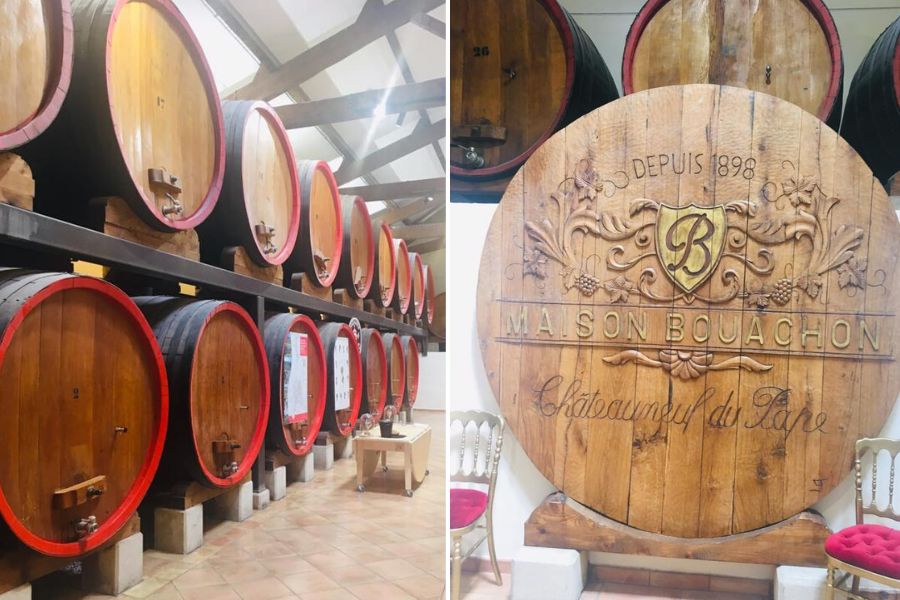 I thoroughly enjoy wine tasting around the world, not only because I like wine (!), but I love learning about what makes each variety different, how different production techniques can affect the taste and the long history many of these vineyards and regions hold. I am looking forward to seeing how the winemaking industry grows here in the UK albeit not for the best reasons as it's a response to global warming. Over the years we have started to produce some beautiful wines right here on our doorstep and more to come in the future as vineyards move further north.
Get in touch with your personal Cruise Connoisseur today to find out more about wine-themed luxury cruises.