Why you should upgrade on Azamara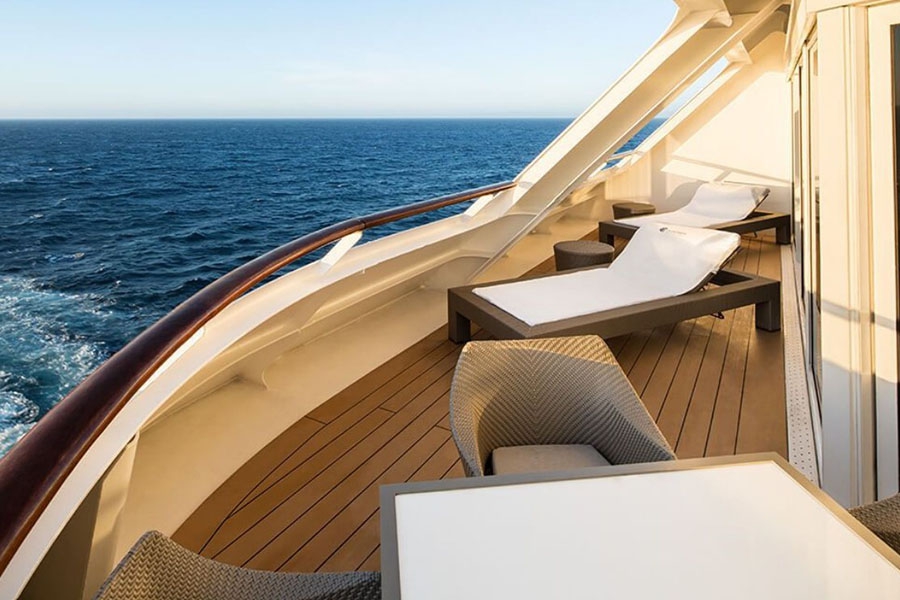 Why you should upgrade on Azamara
Recently I was invited on board Azamara Quest for a few hours while she was docked in my hometown of Southampton and I took this opportunity to take a full ship tour and, most importantly, check out the accommodations on board.
Azamara is well-known for being a fantastic premium cruise line with immersive itineraries and great onboard dining experiences, making them a great introduction to small ship luxury cruising.
Luckily upon arrival Azamara no longer have strict Covid protocols in place and just require evidence of vaccinations and a health form which is quickly filled out on board. The crew still wear masks to ensure the safety of all passengers on board but masks are not mandatory for guests.
It was interesting to see how the spaces had been changed to accommodate Covid regulations and also how the cruise line had continued with the movements of certain venues on board to create more spacious, usable communal areas for customers.
We were lucky enough to dine in Aqualina, where we were treated to 4 courses by the incredibly talented chefs. This venue is light and airy with incredible sea views wherever you are in the restaurant. When visiting the other dining venues on board, they all had their own individual design, uniquely decorated and kept in an impeccable state. Prime C, located just next door to Aqualina on Deck 10, has a lovely warm atmosphere and stunning floor to ceiling windows - make sure to ask for a seat at the back of the restaurant so you can enjoy the views as you set sail. In addition to these two speciality dining venues, there are Discoveries (main restaurant), The Patio (outdoor venue), Windows Cafe and Mosaic Cafe.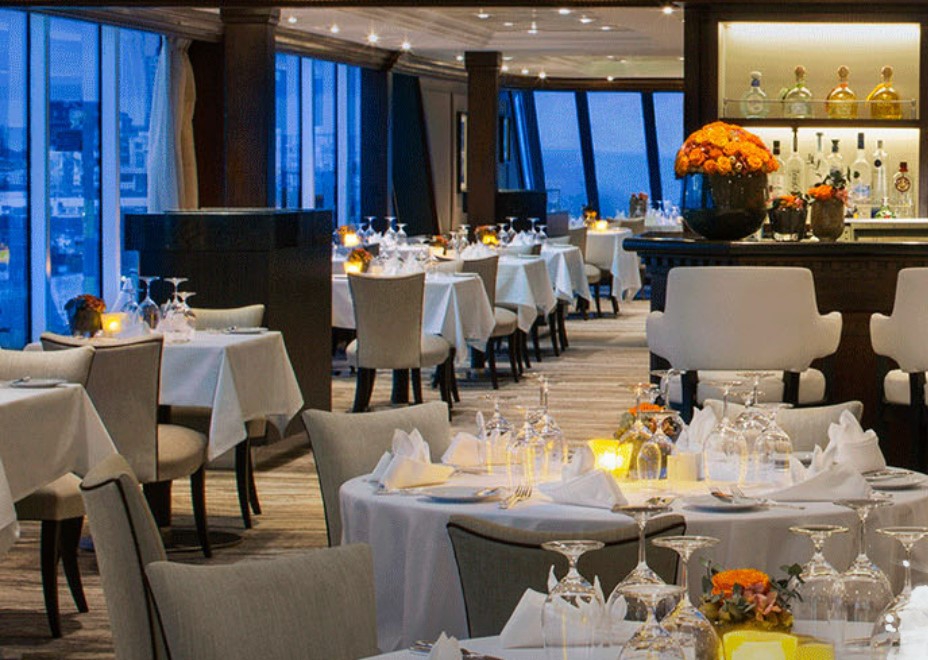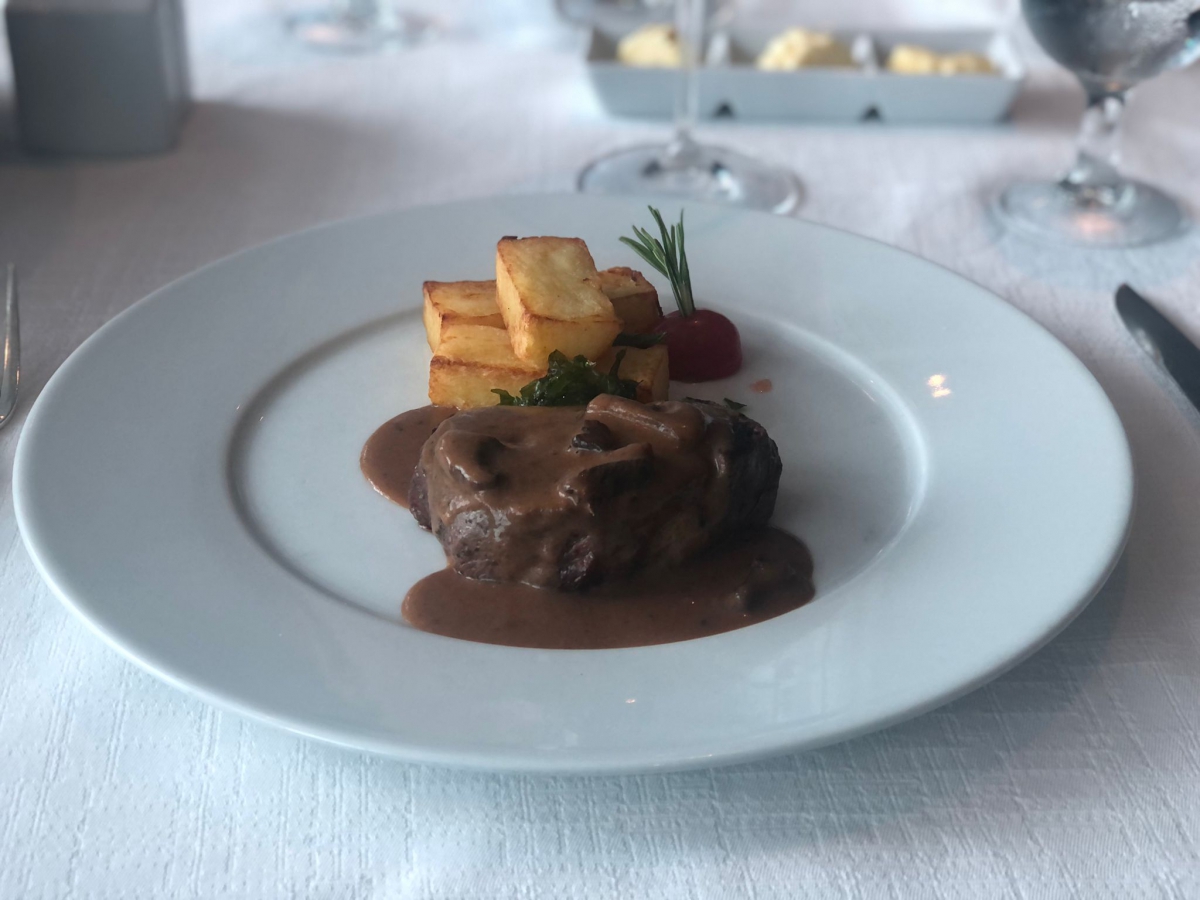 Now back to the focus of this blog! The accommodation on board.
Most of our Azamara customers here at Panache Cruises prefer the additional space available in the Club Continent Suites rather than the Verandas, and now that I've been on board myself, I can see why.
Suites are fantastic value for money due to the additional inclusion provided for the guests, and of course the large square footage given to these grades. The upgrades and changes made to the ships and staterooms over the past few years since being on board has really brightened the ship up and given a more airy and open feeling, so the extra space in the suites make the rooms feel even more luxurious. The bathrooms also benefit from significantly more space, more storage, and a large walk-in shower. All suites have spacious balconies and if you are lucky enough to have a Club Ocean or Club World Owner's Suite, you will have a wraparound balcony on either the front or aft of the ship.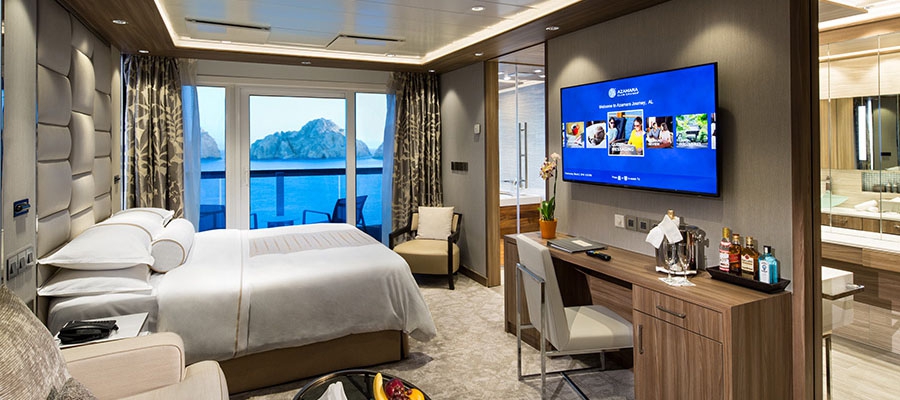 Depending on which suite grade you choose, you will be greeted with luxury amenities and in-suite spirits of your choice. Go one step further and book a suite for the additional privileges including complimentary internet, free laundry service, priority embarkation, and complimentary speciality dining. This is one of the key reasons I would recommend upgrading to a suite on Azamara, as speciality dining in Prime C and Aqualina is $30. While this is excellent value for the incredible food which is served, it is great to be able to put your wallet away and not have to think about paying additional fees throughout your cruise. Plus, in the Club World Owner's Suites and Club Spa Suites, Azamara will give you $300 on board credit per person - what's not to love!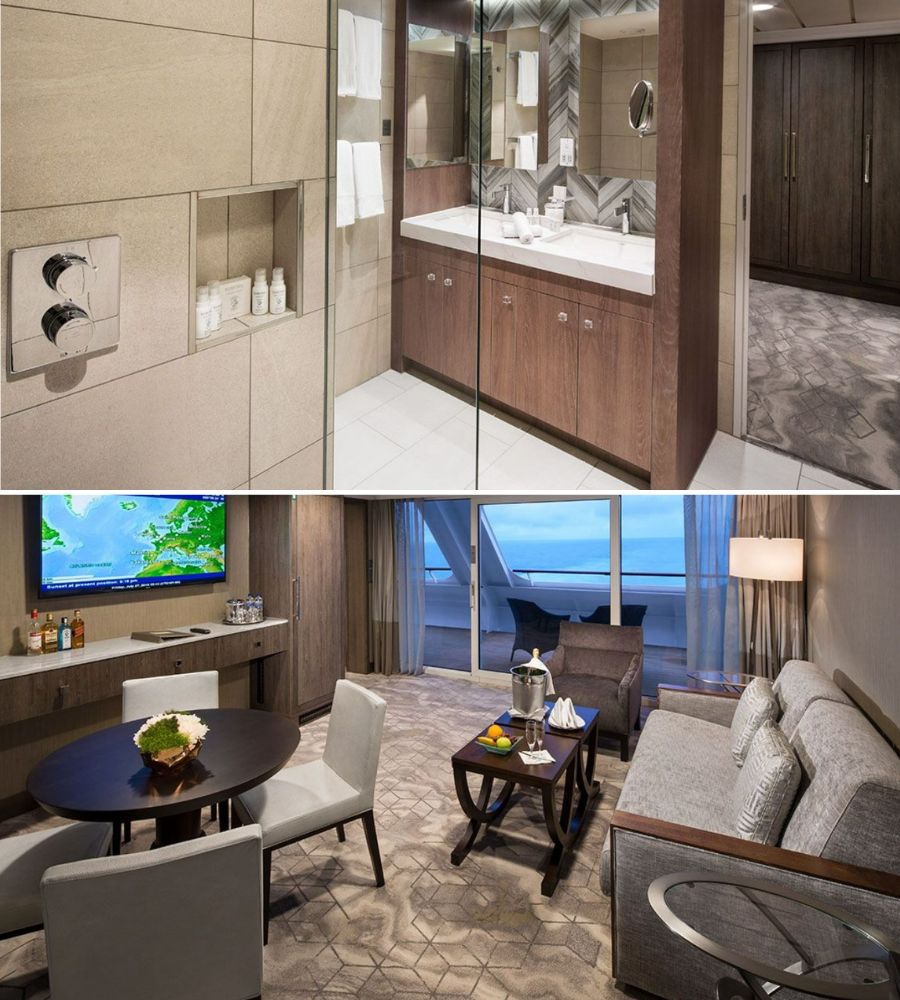 If you'd like to chat about suite upgrades on Azamara (or any other cruise line!) just give me a call on 01329 277 500 or read more about Azamara on our website. Happy cruising! - Kat