Packing for a Luxury River Cruise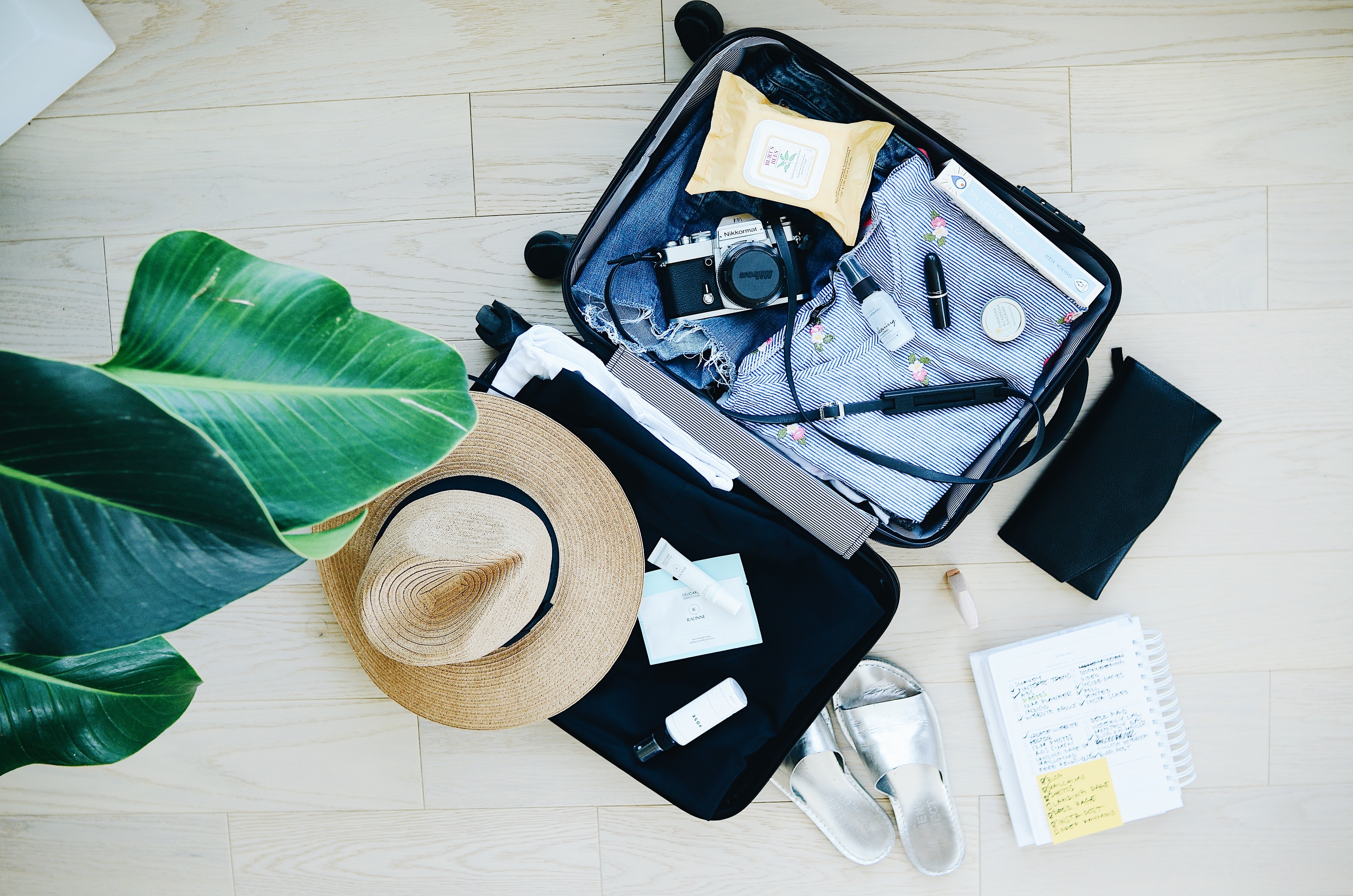 Packing for a Luxury River Cruise
So you've booked your river cruise and counted down the days until your departure…now it's time to pack!
Packing for a holiday can be a daunting process, but no fear, we are here to help.
The first thing you need to check before packing for your river cruise is any weight limits. If you are flying to your embarkation port, you should check the airline's baggage allowances beforehand to avoid getting charged for extra baggage. If you are travelling by train or car to your embarkation port, there is less to worry about, but we still recommend checking with your Cruise Connoisseur or the cruise line about any limits they may have put on luggage.
When it comes to clothing, you might be unsure of the dress code. These days, many luxury river cruises opt for more relaxed dress codes, so don't worry about splashing out on ballgowns and tuxedos.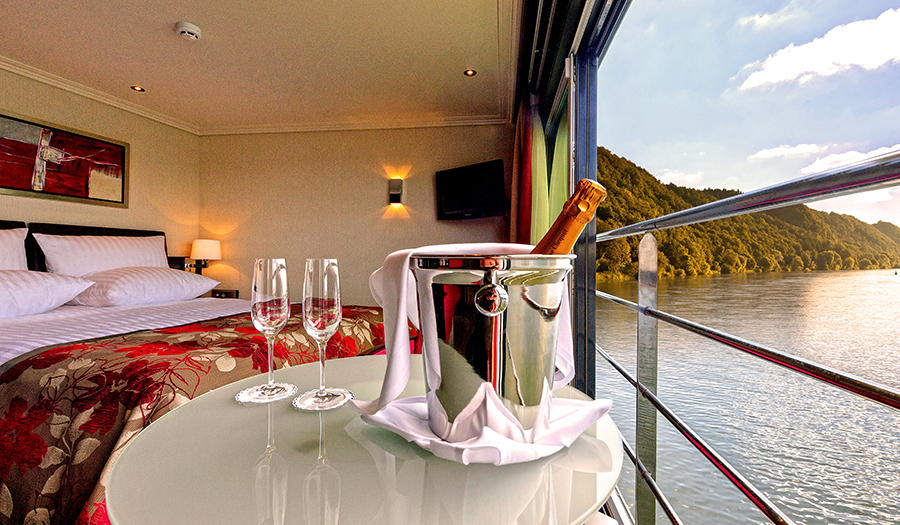 During the daytime you can wear whatever is most comfortable for you. In the evenings, you will generally find that cruise lines recommend 'smart casual' attire, so it may be best not to wear jeans, t-shirts, or trainers during the evenings in formal dining areas. We recommend taking whatever clothes you feel most comfortable in for the daytime, and then a few nice outfits, like a smart dress or a button down shirt, for dinnertime. Each cruise line has their own slightly differentiations, though, so if you are really unsure you can always contact them for more information prior to your cruise.
When it comes to packing little extras, we have a few suggestions that you may not have thought of too. The following list is based on what you might pack for a week-long cruise – check it out below!
Travel adapter
Don't forget to bring all the cables and chargers you might need while you're away on your cruise! But most of all, don't forget to check which travel adapter you'll need – you'll usually need a standard European adapter, although most cruise lines have USB plug sockets too.
Kindle or a book
What could be better than sitting on deck watching the world go by whilst sipping coffee and reading a good book? Kindles are always a great option when travelling as they are small and light, and you can download as many books as you want.
Sunglasses, hat, and sun cream
Wholly dependent on what time of year you go on your cruise, you will need to remember certain items for sun protection. Even when the weather turns cooler, it is still a good idea to pack a pair of sunglasses for when you're on deck, as you don't want to be blinded by the sun bouncing off the river. Sun cream is perhaps the most important item during the summer months, and it is worth packing some aloe vera or after sun just in case.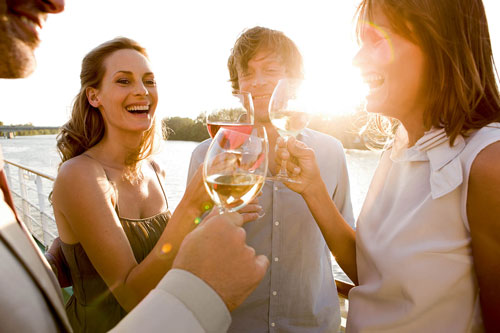 Walking shoes or trainers
Depending on how active you wish to be on your river cruise, you may want to pack a pair of trainers or walking shoes for shore excursions. They will keep you comfortable on bike rides and city tours and will be ideal if you wish to use the on-board fitness facilities, too.
Lanyard for your room key
A more unusual item worth a mention is a lanyard to keep your room key safe. Just clip it on and off you go – no worrying about it falling out of your pocket or trying to squeeze it into a handbag while you're out and about.
Motion sickness medication
Not necessary for all passengers, but still worth taking just in case. Not everyone gets their sea legs straight away and you never know what the weather might be like – there really is nothing worse than lying in bed feeling like you're swaying! Pop some motion sickness tablets or sleep medication in your luggage just to be on the safe side.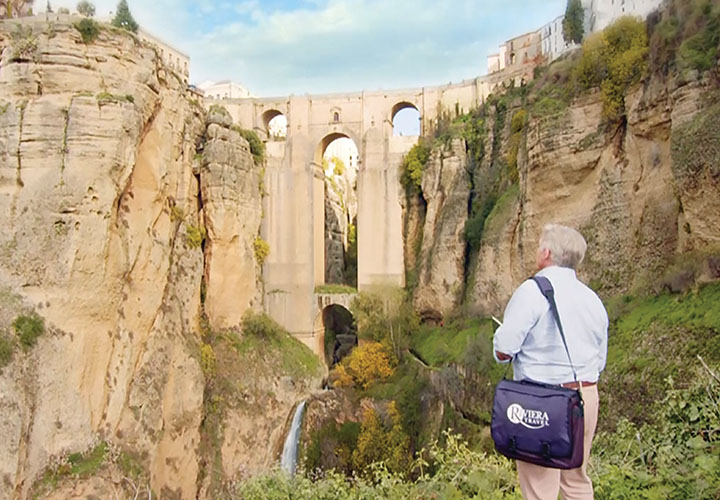 Bum bag
Perfect for both on the ship and off on a shore excursion, a bum bag (or money belt) is a great hands-free way to carry your phone, wallet, and keys with you. Tucked under your clothes makes it an extra safety feature too, in case you're worried about walking around strange cities and being hassled during the tourist season.
Refillable water bottle
Not only an eco-friendly way of topping up your water supply, but a fantastic way of ensuring that you always have access to water. An insulated bottle is the best as it keeps your water fresh and cool all day – perfect for long days exploring off the ship, especially during the summer.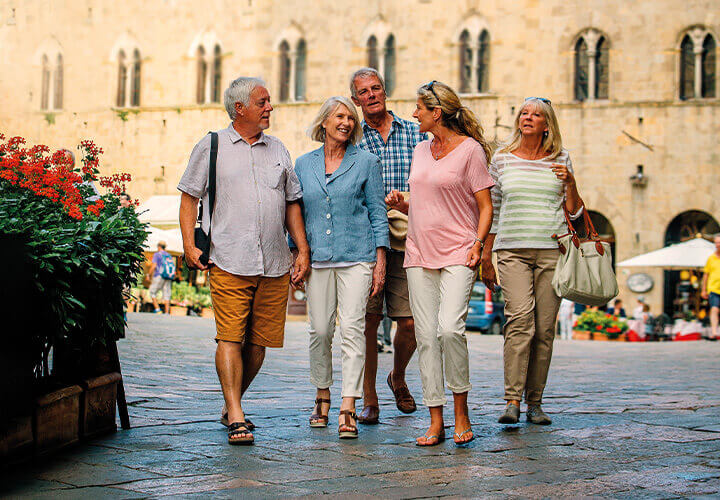 There's certainly a long list of things you could take with you on a luxury river cruise. Every cruiser has their own little things they absolutely cannot travel without and these are just some of ours. Let us know if you have any other suggestions!